MAKE-UP CREDITS: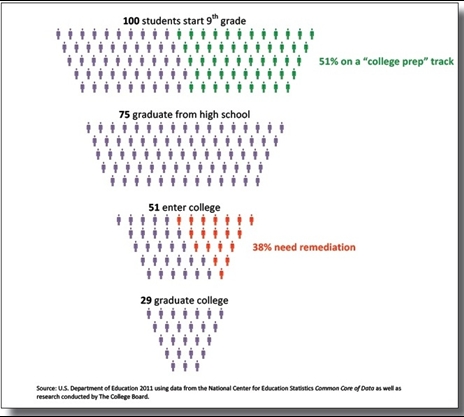 SUMMER/NIGHT/CORRESPONDENCE SCHOOL PLUS ALTERNATIVE SCHOOLS/GED
CORRESPONDENCE SCHOOLS
North Central allows up to 4 credits of the total graduation requirements to be earned through accredited correspondence school programs such as:
American School 708-418-2800/800-531-9268 Prices range from $110 to 224 per class plus a $20 registration fee
Brigham Young University 800-914-8931 $94 per 1/2 credit plus textbook
Clintondale Virtual High School 810-790-2746 $325 per class (1/2 credit)
Hazel Park NovaNet Academy $200 per class (.5 credit)
Indiana University School of Continuing Studies 800-334-1011 $115 per course
Keystone National High School 800-255-4937 $189 per unit + shipping+books
Mindquest
University of Missouri-Center for Distance and Independent Study 800-609-3727 $99 per half-credit
University of Nebraska-Lincoln Independent High School 402-472-4321 $98 per half unit plus books
University of Nevada-Reno 800-233-8928 $80 per half unit
North Dakota Division of Independent Study 701-231-6000 Tuition is $73 per class plus texbook, study guide, etc.
Westmark
University of Wisconsin-Learning Innovations Center
888-414-2534
University of Wisconsin-Extension 800-442-6460 $90 per half-unit plus textbook/materials
Worldwide
Check out Yahoo's Distance Learning Page for even newer information!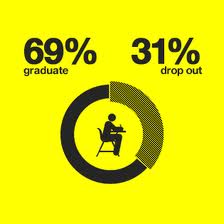 ALTERNATIVE SCHOOLS
Some students find a traditional public school setting too challenging. Some alternative schools offer smaller class sizes and different academic/social environments that may contribute to better success for some students.
Alternative Schools for Expelled Students in Michigan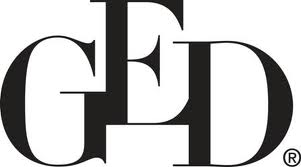 GED
When a student has reached their 18th birthday(and their high school class has graduated), he/she may consider taking the G.E.D. or Graduation Equivalency Diploma. An underage student may test by court order, if they have a release letter from their high school principal or if they have been out of school for over one year. It may be taken at several locations throughout the State of Michigan including Ingham County Intermediate School District. Over 750,000 people across the United States take the test each year. The test began in 1942 during World War II as a way that military personnel could complete their high school requirements; today, one in seven diplomas issued nationwide is GED. The test is not easy! There is a $150 charge to take all 5 tests ($20 per test for re-testing), and the tests are in Literature(45 questions in 65 minutes), Mathematics(56 questions in 90 minutes), Science(66 questions in 95 minutes), Social Studies(64 questions in 85 minutes) and Writing(55 questions in 75 minutes+a 45 minute essay of about 200 words). This is a total of 7 hours and 35 minutes (older versions were over 10 hours). There are 400 total points on all 5 tests (80 points on each) for a perfect score (20 is the lowest score on each part/100 is the total lowest score); diplomas are issued with a qualifying score of 225 or better(must have at least 40 on each part). Students only need to re-test on parts that were not successfully completed! All questions are multiple choice except the writing which requires an essay! They are scored at the ISD except for the essay portion which is sent to Oklahoma to be scored, and that takes about 3 weeks; overall, it takes about 4-6 weeks from the time of the test to get a GED certificate to enroll at a local college. Study guides for the examinations may be purchased at any local book store and may be available at your local library. Several area adult education programs offer GED preparatory courses and materials! Registration for these exams may be done over the telephone(need social security number). Bring picture ID to test (Michigan Driver's License or State ID card). No calculators, thesauri or dictionaries are allowed! Call Jan Thelen or Joyce Hopkins at the Ingham ISD at 517-244-1380; tests are given at the Capital Area Career Center (611 Hagadorn Rd.-Mason) and the Capital Area Michigan Works Center (2110 S. Cedar). No-Shows may need to wait 2-3 weeks for re-testing. UPDATE 2002: There is a new demographics section that takes about one hour to complete. The Mathematics section is now broken into two parts taking 2-2.5 hours to complete, and a video is required for use of a scientific calculator. The Language Arts/Writing tests have two parts totaling 2-2.5 hours; the Social Studies, Science and Language Arts-Reading sections will take 1.5 to 4.5 hours. This totals 10.5 hours of testing and required demographics so be prepared!
PROVISIONS FOR GRANTING CREDIT-NORTH CENTRAL ASSOCIATION-APPENDIX A
Semester Hour: This is the amount of credit given for the successful completion of a course which meets one period per week for one semester of at least 18 weeks. A course which meets five periods per week for two semesters, therefore, would permit a student to earn 10 semester hours of credit.
Carnegie Unit: This is the amount of credit given for the successful completion of a course which meets 40 minutes daily, five days per week, for at least 36 weeks, or the equivalent amount of time within the school year. The equivalent time is 120 clock hours.
Credit by Performance: The school establishes guidelines by which credit may be given on a performance basis by means of approved assessments of varying kinds covering the content ordinarily included in a regular school course in the subject. A school also may use assessments as the basis for admission of students with educational experience for which transcripts of credit are not available.
Independent Study Programs: The school may provide planned programs of independent learning in which students need not attend classes a specific amount of time during a semester. In such instances, credit may be granted for satisfactory performance on proficiency examinations or for successful completion of curricular units, steps, or phases established by the school as comprising the equivalency of a unit of work.
Work-Study Programs: Credit may be given provided the program is under the supervision of the school.
Study Abroad: Students who have attended secondary schools in another country for one or more semesters may have their credits verified by evaluation of their foreign transcript by the principal or by passing an examination given by a teacher in the high school to which they are transferring. The same procedure applies to credits earned through the American Field Service International Program.
Credit through Military Experiences: The school may, in accordance with the established policies of the state department of education, grant units of credit towards graduation for the following types of educational experiences received while in military service:
United States Armed Forces Institute courses
United States Armed Forces Institute subject examinations
High school courses offered through USAFI by cooperating colleges and universities: credit upon transfer from the school offering the course.
Marine Corps Institute courses
Basic or recruit training accepted in lieu of required courses in physical education and health.
Service school training
PREP (Predischarge Education Program), but only when provided by a regionally accredited secondary school.
Credit through Extension, Correspondence, and Televised Courses. The school may accept credit earned by a student through correspondence or extension study towards satisfying the requirements for graduation, providing the course has been approved by the principal in advance of the student's enrollment. Such credit is earned through the satisfactory completion of courses offered by an institution accred-ited by the NCA or one of the other regional accrediting associations.
A maximum of four units of such credit may be accepted; however, more may be accepted for adult or physically handicapped students and for students residing in places where an accredited high school is not accessible for resident study.
Credit for Summer School Study: The school may offer summer school courses for credit or accept summer school credits earned in some other accredited high school. If a school operates a summer school, the courses offered are under the instruction of teachers and the supervision of administrators who meet NCA criteria.
Information on Drop-Outs
Youth who Drop-Out
Drop Out and High School Completion Statistics
Why do kids drop out?
Ad Council
Drop Out Prevention
Bridges4Kids
About
School Leaving Certificates-Foreign Countries
High School Education-Leaving Certificates
School Leaving Certificate