I became interested in smooth jazz when as a teenager after listening to classics from Cannonball Adderly with Mercy, Mercy, Mercy (1966), Sonny Rollins' and the Ramsey Lewis Trio produced versions of Wade in the Water (1966), and the In Crowd (1965). Booker T & The MGs also emerged in 1964 with Green Onions. South African Hugh Masekela produced Up, Up and Away (1967) and Grazin in the Grass (1968). Herb Albert had many big hits in the 1960s and 1970s with A Taste of Honey (1965), This Guy's In Love With You (1968), etc. Some people credit Creed Taylor, Wes Montgomery, John Coltrane and others like Dave Brubeck (Take Five in 1959, charted to #25 in 1961) Chet Baker, Miles Davis, and Grover Washington Jr. (Mr. Magic in 1974 which was arranged by Bob James) for helping to initiate and create the genre of Smooth Jazz sometime in the mid-1960s (Cool Jazz during and after World War II) although there appear to be many forms of jazz including Fusion that are closely tied to Smooth Jazz. Even Frank Zappa produced quite a bit of music tying jazz and rock; I went to a Zappa concert at the 5th Dimension in Ann Arbor on December 3, 1967. Jazz itself was said to have begun as a music genre in the last 19th century, and evolzed into many genres throughout the 20th century.
Tower of Power began producing music in 1968, and spread smooth jazz throughout California which has been one of the geographic "hot beds" for Smooth Jazz. Many 1960s and 1970s Motown and R&B artists like Jeffrey Osborne and James Ingram were the precursors and catalysts of the Smooth Jazz movement as was Soft Rock. Smooth Jazz History during the 1970's included, Chuck Mangione's Feels So Good (1977) as was Bob James' Angela (1978). I began collecting Bob James audiocassettes in the early 1980's. Earl Klugh, a native Detroiter, played at Baker's Keyboard Lounge from 1970. I attended an Earl Klugh concert in Lansing sometime in 1982 and have enjoyed his great hits, Heartstring (1978) and Midnight in San Juan (1991). Angela became the theme for the TV Show, Taxi, and Feels So Good became one of the theme songs for the 1980 Winter Olympics held at Lake Placid, New York. Bob James and Earl Klugh collaborated for three albums together from 1979-1992. James then founded Fourplay in 1991 with Lee Ritenour, Nathan East and Harvey Mason (later, Ritenour left and was replaced by Larry Carlton, and Carlton was later replaced by Chuck Loeb. George Benson also popularized Smooth Jazz during this era with his 1976 hit, Breezin, in 1977, The Greatest Love of All, dedicated to Muhammad Ali for his historic movie, The Greatest, and 1981, Turn Your Love Around. Ramsey Lewis also began Urban Knights in 1995 with Grover Washington Jr. and the Emotions. Quincy Jones, who discovered Bob James in 1963, may be one of the most notable Smooth Jazz composers with 79 Grammy nominations and 29 Grammy Awards beginning with Roots (1977). Acoustic Alchemy, a guitar duet with Simon James and Nick Webb, began producing music in England in 1981; they have changed musician several times with the same sound, and now have Miles Gilderdale and Greg Carmichael as the duet.
The first radio station dedicated to Smooth Jazz began in San Diego, KIFM in San Diego in 1982. Shortly afterwards, Los Angeles followed with KTWV, the Wave. David Sanborn became one of the early legends of Smooth Jazz with many albums and movies from 1975 to present. Andy Snitzer, a former member of the Manhattan Jazz Quintet, was another one of my early favorites with Ties That Bind (1994). Nelson Rangell became my favorite Smooth Jazz Performer through the decade of the 1990s and 2000s with so many great hits from his albums starting in 1988: Grace, Time Will Tell, Turning Night Into Day, etc. That's the Way of the World (2005), and old Motown hit by Earth, Wind & Fire (1975), is one of my favorites. Kenny G has been a great performer, and brought a lot of national attention to the Smooth Jazz movement from 1982 to present with Songbird, The Moment, etc. Japanese pianist and composer, Keiko Matsui, also began producing music in 1987; she wrote the soundtrack for The Ring in 2002. Smooth Jazz has World-Wide appeal, and the market for it in the Pacific Rim region of the world is significant. Several Smooth Jazz artists have capitalized on that market with Tours. Dutch Saxophonist, Candy Dulfer, 1993-2014, is one of many European Smooth Jazz Artists who have popularized this genre throughout Europe. Some have tried to align New Age Music with Smooth Jazz with Greek Musicians, Yanni 1984-2014,Vangelis, 1970-2014, and others like John Tesh, 1987-2014, and David Lanz, 1983-2014, but it is a different sound and many use the sound for meditation, yoga, etc.
Richard Elliot (1986-2014) and Dave Koz (1990-2014) became two of my favorites in the 1990s when I listened to Smooth Jazz on the radio, but it is no longer available in the Metro Detroit area (98.7 WVMV, 1996-2009). Euge Groove, (2000-2014), is another great saxophonist with several hits including Chillaxin (2005). Warren Hill (1991-2014), also fabulous along with Marion Meadows (1990-2014), Paul Taylor (1995-2014), Gerald Albright (1987-2014), Kirk Whalum (1985-2014), Boney James (1992-2014), etc.! Oprah Winfrey helped glamorize Chris Botti, 1995-2014, as one of the most romantic musicians in the world in 2005. Of course, as one grows older, instrumental versions of popular songs bring back great memories. Also, since the heart rate slows as one grows older, many people tend to listen to music that is softer and slower as they age. Unfortunately, many of the advocated for Smooth Jazz are "Baby Boomers" who value historical Motown and Rock music from the 1960s, and Smooth Jazz is not nearly as popular with younger generations. Here are 100 of so of my current favorite artists (seen live if bold):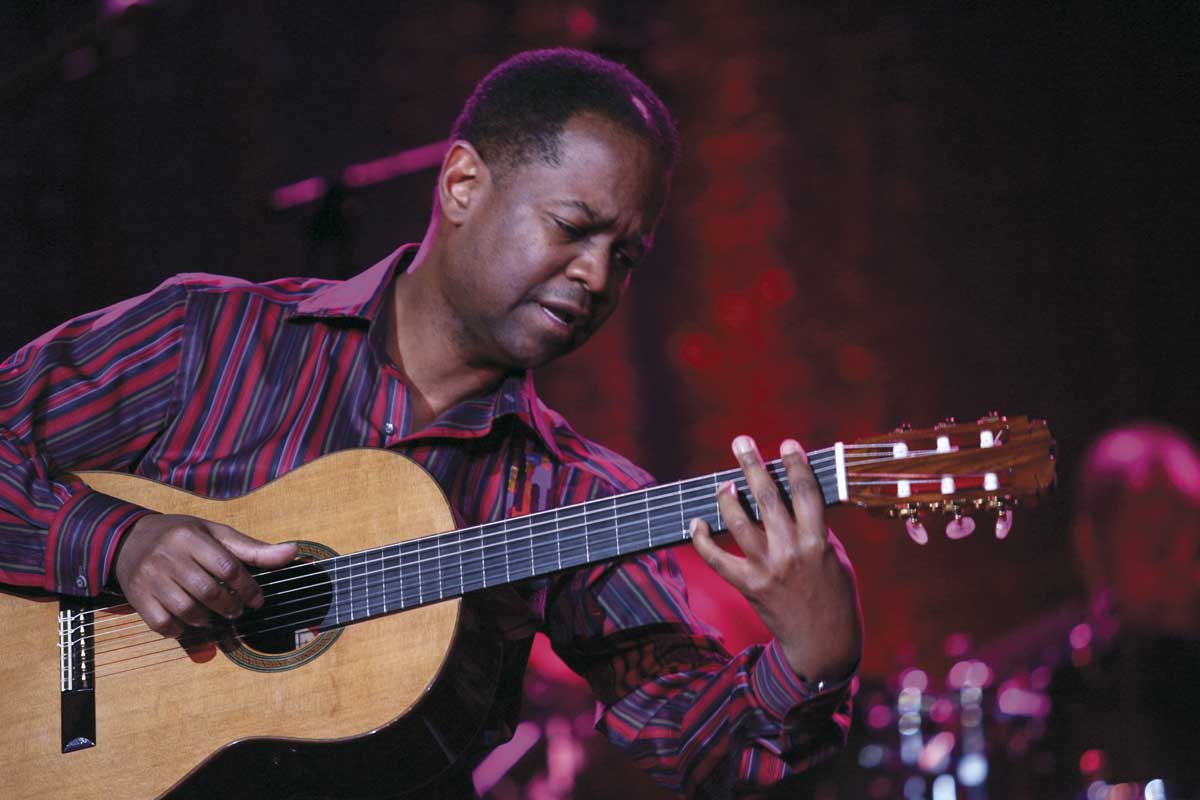 Madman Mike's Michigan Big Events in 2015
Smooth Jazz Cruise January 11-18, 2015 or March 1-8, 2015 David Sanborn, Candy Dulfer, Brian Culbertson, Kirk Whalum, Rick Braun, Peter White, Norman Brown, Gerald Albright, Eric Marienthal, etc.
March 28-Cabin Fever Jazz Festival Hubbard Ballroom 15801 Michigan Ave. Dearborn with Gerald Albright, Tim Bowman, Alex Bugnon, Alexander Zonjic, Jeff Lorber and Phil Denny $25
April 26--Herbie Hancock & Chick Corea Hill Auditorium Ann Arbor
Chene Park June 3-August 3
June 3-Boney James, Dave McMurray
June 10-Najee, Alex Bugnon
June 17-Will Downing
June 24-David Sanborn
July 1-Pieces of a Dream, Kim Waters
July 8-Brian Culbertson
August 3-Gerald Albright, Nick Colionne
Jazz on the Ave-Dearborn July 9-August 13 7-9 p.m. (Free)
July 8 Alexander Zonjic & Friends
July 15 Mark Antoine and Brian Simpson
July 22 Jessie J
July 29 496 West and Dee Brown
August 5 Charles and Gwen Scales
August 12 Alexander Zonjic, Elan Trottman and The Motor City Horns
June 19-20 East Lansing Jazzfest
July 11-Jazz at the Sunset-St. Joseph
July 19--Schoolcraft College
July 31 Evening of Smooth Jazz Holt
August 1-2 Lansing Jazzfest
Saturday, August 1-2 The 20th Annual Jazz on the River Elizabeth Park in Trenton, Michigan
August 1
1:00 p.m. Michel Ramo & Heidi Helper and the Detroit Jazz All Stars
2:30 p.m. Randy Scott
4:00 p.m. Robert Hurst
5:45 p.m. Michael Manson
7:30 p.m. Kenny G and Alexander Zonjic
August 2
1:00 p.m. Ben Sharkey
2:30 p.m. Ed Stone
4:00 p.m. Steve Cole
5:30 p.m. Eric Darius
7:30 p.m. Jeffrey Osborne

August 8-9 Monroe River Raisin Jazz Festival:
Friday August 7 
6:00 – Nelson Rangell the "Blue" & "Red" Show!
14th Annual River Raisin Jazz Festival
Saturday August 8 
1:00 – Monroe Big Band
2:30 – Jerome Anthony Clark
4:00 – Joey Sommerville
5:45 – Grammy Award Winner Eric Marienthal
7:30 – Alexander Zonjic & Friends with special guest Paul Jackson Jr
Sunday August 9 
1:00 – Organissimo 
2:30 – Eliot Lewis 
4:00 – Grammy Award Winner Paul Brown & Jessy J 
5:45 – Bob Baldwin
7:30 – Mindi Abair
August 15-16--Grand Rapids JazzFest
August 21-23--Jazz on the Shoreline-Muskegon
Jim Brickman Ultimate Cruise October 3, 2015
October 24-November 1, 2015 on Smooth Jazz Super Cruise IX: Kem, Kirk Whalum, Euge Groove, Fourplay, Urban Jazz Coalition, etc.
November ? Patrick Yandall @ State Theatre in Bay City, MI
January 10-17, 2016 or February 21-28, 2016 Smooth Jazz Cruise: George Benson, David Sanborn, Boney James, Candy Dulfer, Richard Elliot, Peabo Bryson, etc.
February 21-28, 2016 Dave Koz & Friends Cruise: Michael Lington, Keiko Matsui, Mindi Abair, Euge Groove, Rick Braun, Kenny Lattimore, Peter White, Kirk Whalum