Layoffs/Retirements/Buyouts/School Closings/Pay Cuts/Loss of Negotiating Rights in Michigan: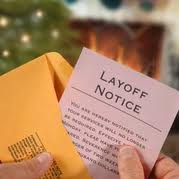 50% of all new college graduates are unemployed or underemployed
Average College Debt for Undergraduate=$25,250 (Law School=$75,000; Medical School=$150,000) (Credit Card Debt Statistics)
Education Gap between Rich and Poor Grows (College is Increasingly Out of Reach for Poor)
Governor Snyder Pays $18,225 Per Year for Daughter to Attend Private School, Cuts $9,600 Per Pupil Public School Funding
School Unions Seeking Bank and Credit Information from MEA Members
Schools Try to Decide What to Cut
Area Districts Face Tough Choices
100,000 Teachers Nationwide Face Layoffs
New Teachers Face Harsh Reality: Michigan School Hiring is Bleak
Teachers Facing Weakest Market in Years, Michigan State University advises Teaching Grads to look Out of State
Michigan Schools Closing Doors: 40 Districts, 75 Buildings
Michigan exodus continues: Is the State Dying?
Declining Enrollment Common in Michigan Schools
50% of Michigan University Graduated Leaving the State
Teacher BuyOuts Could Prove to be Too Popular
Major Cuts: High Schools Face Hard Economic Times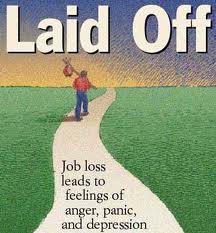 Detroit Metro Area
Detroit
Detroit Schools Plan 10% Pay Cut, School Closings (State approves 10% Pay Cut)
Bigger Class Sizes as Detroit has $49 Million Budget Deficit
Debt Plan could close another 26 Detroit Schools
Class Size Limits in Detroit are now 61 Students in Grades 6-12
DPS Releases Contract Imposed on Union
Terms of Contract still a mystery
Union Balks at Tyrannical Edict
Contract imposed on Detroit Teachers
4100 Detroit Teachers Laid Off
Detroit Closing 16 More Schools, and Offering 4 More for Charter
DPS Laying Off 87 during Fall MEAP Testing
10% Pay Cut Imposed on Detroit School Employees
5,466 Detroit Teachers get Pink Slips
Wayne County Judge Puts the Brakes on BOB
BOB Proposes 41 Detroit Schools to become Charters
Detroit Rescinds all April layoffs
Detroit School Board Chief Accused of Lewd Criminal Acts
BOB spares 17 schools, 32 to close
Detroit Leads Nation Again in Poorest Reading Scores
BOB gets "green light" for more cuts, school closings
Detroit Sends Layoff Notices to 2,000
BOB recommends 45 more Detroit Schools to Close
Detroit Parents Vote for Bond, then find out local schools recommended for closing
Detroit to Graduate 90% by 2020???
BOB Gets $41.7 Million Dollar Upgrades including $17 Million for Security Cameras and IDS
BOB Gives Himself an $80,000 Raise While Demanding Others To Take Cuts
40 More Detroit Schools to Close
BOB offers $80 Million Plan for Academic Overhaul
Detroit 4th and 8th grade students score National Record Lows in Achievement Tests
Archdiocese of Detroit Cuts 77 Positions
Detroit Public Schools Vacates 2600 Jobs at 41 Schools
Detroit Gives 20% of Employees 48 Hours Notice to Re-Apply for Jobs or Be Replaced
Detroit Public Schools gives Control to Private Sector
Detroit Public Schools Reveals a $148 Million Strategy
Detroit Public Schools Considers Bankruptcy after axing 2451 employees
Detroit Public Schools Pushes Out 1,776 more
Detroit Pubic Schools to Lay Off 900+
33 Detroit Principals are Non-Renewed
Detroit Public Schools has $306 Million Deficit
Detroit Public Schools Lays off 600 and Closed 23 Schools
Macomb and Lapeer (Macomb Daily)
Grosse Pointe approves Unlucky 13
Utica Schools Chip Away at Budget Deficit
Grosse Pointe Votes to Lay Off 33 Teachers
St. Clair Shores Lakeview Lays Off 39 Teachers
Warren Fitzgerald Looks to Lay Off 22 Teachers
Chippewa Valley Pink Slips 338
Utica Pink Slips 207, anticipates eliminating 80 Teaching positions
Utica Eliminates 120 Positions
Share a Superintendent to Save Money
Chippewa Valley seeks Wide Range of Cuts
Center Line may close an Elementary School
Utica Closing 4 Elementary Schools
Grosse Pointe Schools Lays Off 74 Teachers
Grosse Pointe Public Schools lays off 74
Grosse Pointe Recalls 17
Utica Schools dismiss 84
Future Negotiations to play a Role in Romeo's Balanced Budget
Romeo Schools Staff, Parents Worry over Possible Cuts
Clintondale Schools axe 15 Probationary Teachers
Port Huron Schools say Good Bye to 75 Employees
Oakland (Hometown Life: Observer/Eccentric)
Waterford Cuts 24 teachers as $8 million to be cut
Pontiac School District Employees may lose health benefits
Layoff Notices sent to Waterford Teachers
Ortonville Brandon Lays Off 28
10 Potential Budget Cuts in Rochester
10% Pay Cut in Madison Heights
Pontiac Lays Off 95 including 43 Teachers
Birmingham Teachers Approve 2 Year Contract
Bloomfield Hills to Consolidate Two High Schools
75 Teachers, Counselors Laid Off in Novi
Royal Oak to Lay Off 27 Teachers
West Bloomfield Teachers Have 10% Involuntary Pay Cut
1000 Retirees in Oakland County
Troy readies for Cuts to Staff and Library
Novi looks to Cut $6.7 Million and laying off 75 teachers
Farmington anticipates hundreds of layoffs
Holly taking $1 Million from Piggy Bank
Oak Park Recommending School Closings
Troy's New Budget Includes Laying Off 60 and New Fees
Ortonville Brandon Looks to Cut $3.5 Million
School Funding Crisis in Oakland County
Novi makes Cuts
Oakland County to lose 25,000 jobs in 2009 after losing 20,000 in 2008
Pontiac Schools Lay Off Everyone: 760 May Be Affected
Waterford Schools make $4.2 Million in Cuts
Holly Schools to Offer 15 Teacher Buy Outs
West Bloomfield Schools Tallys 84 Layoffs
Southfield Public Schools Employees agree to a 2% Pay Cut
Southfield Public Schools may lay off 150
Southfield Public Schools lays off 104 teachers
Clawson Schools Slash 16 Teachers
Avondale Schools Trim 30
Wayne (Downriver News Herald)
Dearborn Heights Considers Closing Madison
Wayne-Westland Big Loser in State Funding
Dearborn lays off 44 in an attempt to save $3.3 Million
Inkster Approves Layoffs and Wage Reductions
Dearborn Heights Looking at Closing Elementary
Farmington Teachers Settle Saving District $9 Million over 2 years
Northville Teachers Pay 900% More for Health Insurance
Dearborn Teachers to Own Health Plan
Southgate Sends Layoff Notices to 56
Northville Proposes 50 Teacher Layoffs
Plymouth-Canton looking at cutting 80 teachers
Lincoln Park Approves 80 Teacher Layoffs
River Rouge Teachers take a 15% pay cut
Livonia Pink Slips 121 Teachers
33 in Garden City Opt for Retirement
Grosse Pointe reaches tentative contract settlement
Up to 60 may retire early in Northville
Wayne County looking to furlough 700, 200 permanently
Dearborn Retirements ease Layoffs
Highland Park laying off 48 at semester
Dearborn Cuts 200, more to come
Livonia eyes $6 million cuts for Mid-Year
Wayne-Westland to Close 6 Schools Mid-Year
Wayne-Westland to close 7 schools
Livonia Schools Pink Slip 107
Northville Schools Cut Staff
Van Buren Schools Lay Off 81 Employees
Wyandotte Schools Exit 9
Dearborn Schools Cut 80
Crestwood Schools Cut 32
Taylor Schools Send 34 Packing
Wayne County Sends 500 to Unemployment
Ann Arbor/Ypsilanti Area (AnnArbor.com and Heritage News)
Ann Arbor decides that 79% of its Budget Cuts Result in Staff Reductions
Milan Weighs Privatization and Staff Layoffs
Milan to Vote on Staff Cuts on June 11
233 Get Pink Slips in Ann Arbor
350 in Ypsilanti and Willow Run receive Layoff Notices
Ann Arbor Layoffs for 2013 (80 Employees and $8.67 million in cuts)
Mid-Year Layoffs still possible in Ypsilanti
New Ann Arbor Budget Cuts of $3.84 Million eliminate 4 Counselor Positions
Retirements in Washtenaw County so far
93 Layoffs, 3 School Closings Considered in Ypsilanti
Ann Arbor Proposes $15 Million Budget Cuts
Saline's New Budget Removes 18 Teachers
Ann Arbor Proposes Eliminating 70 Teaching Positions, Bus Service
What does the "Average" Teacher in Ann Arbor Really Make? ($72,058)
Ann Arbor's Superintendent Signs a 5 Year, $1.225 Million Base Contract
Willow Run to close 2 Elementary Schools
Manchester Lays off 7 Teachers
Ann Arbor Removes 200 Ineligible Dependents from Health Plan
Ann Arbor Gets 11 New Principals for 2011-2012
More Metro Detroit School Districts Given Layoff Notices
Saline Teachers Agree to $1.5 Million in Concession, 68 are Laid Off
Saline Recalls 28 of 68 Laid Off
Willow Run Teachers Agree to Pay Cuts
Ann Arbor adopts budget cutting 90 teachers
Ann Arbor Laying Off 191 Teachers
Ann Arbor to Eliminate 81 Positions including 50 Teachers
Chelsea approves layoffs for 19
Chelsea lays off 10 teachers, closes school
Ann Arbor may save $2.4 Million annually by privatizing bus drivers, custodians
Willow Run Mid-Year Cuts Approved--10 Teacher Layoffs
Washtenaw County Teachers Won't Re-Negotiate Contracts in Middle of the Year
Ypsilanti Schools to Eliminate 40 Teaching Positions over next 4 Years
Ypsilanti must make $6.4 Million in Cuts over next Two Years
Saline asks Unions to Re-Negotiate Contracts
Ypsilanti Lincoln Schools Concessions Avoid Layoffs
Ypsilanti Schools Approve Deficit Budget
Ypsilanti Schools lay off 3 teachers
Ypsilanti School Employees agree to a 3% Pay Cut
Ypsilanti Willow Run Schools lays off 18 teachers/closes Elementary School
Tecumseh Schools remove 16
Saline Area Schools to lay off 8 teachers
Livingston County Area (Livingston Daily)
Brighton to Lay Off 3 Administrators
Brighton goes for an $88.4 Million Bond Issue
Hazing Scandal in Howell brings season to an end, 3 coaches fired
Howell Teachers reach tentative deal
Brighton changes mind, only 44 teachers to be Laid Off
Hartland Schools are $7.5 Million in Red
Brighton Schools has $6.5 Million Deficit
Brighton Area Schools lay off 54 teachers and Offer Buy-Out
Howell Schools Cut $2.7 Million
Howell Schools Dismiss 10 Guidance Counselors Amongst Cuts
Howell Schools prepare to lay off 30 employees
Pinckney Schools Incentives Avoid Layoffs
Pinckney Schools to Lay Off 14
Pinckney Schools Eye 21 Layoffs
Grand Rapids/Holland Area (Holland Sentinel)
Grand Rapids sends 90 layoff notices
Grand Rapids Talks Incentives after 80 Teachers Leave
Exodus in Grand Rapids Means More Cuts
Holland West Ottawa Lays Off 50+
Unprecedented Teacher Concessions Help Districts Save Programs, Cut Layoffs
Wyoming agrees to $3 million in concessions
Wyoming has 85 Jobs on the Line
Forest Hills to Call Back Some of the 125 Laid Off
Grand Rapids Issues Warning: $22.3 Million Short Means Layoffs, School Closings
Kent ISD Freezes 300 non-union employee salaries
Rockford (50 Teachers), Grand Rapids Northview (49 Teachers) Issue Layoff Notices
Kentwood Approves 60 Teacher Layoffs
Sparta Lays Off 38, but Recalls 29
Whitehall Teachers get a 3 year contract
Grandville Retirement Incentive Entices 31 Teachers
Wayland gives 6 teachers pink slips
Grand Haven Sends More Layoff Notices
Grand Haven Plans to Lay Off 7
Painful Cuts Loom: 12 Districts Prepare to cut $28 Million
Buyouts offered to 24 at Lowell
East Grand Rapids laying off 5, but 45 teaching positions affected by cuts
With all the cuts and layoffs, Holland Pushes for $73 Million in Bonds
Hudsonville to Use Cuts, Savings to Fix Deficits
Allendale forgoes 5 administrators
Grand Rapids has Good News--Only 45 Exited at Semester
Byron Center to Make Mid-Year Cuts: 12 Teachers, Team Teaching, Block Scheduling
Allendale Looking at 11 Mid-Year Cuts
East Grand Rapids to announce layoffs in December
Comstock Park Cutting Staff at Mid-Year
Kelloggsville may offer Buy Outs
West Michigan Approves Deep Cuts
Grand Rapids Negotiations Continue
Grand Rapids Schools Lay Off 141 Teachers
Grand Rapids Schools Lay Off 95
Grand Rapids Area Schools Look to Clean Up Budget Woes
Grand Rapids Kenowa Hills Schools Approves Buy Outs
Jenison Teachers Protest Privatization of Custodial Services
Rockford Schools Lay Off 7
Rockford Calls Trimester Scheduling a Success
Byron Center Schools Lay Off 55
Byron Center Schools to Cut 32
Byron Center Schools Approve Budget with $1.8 Million Cuts
Educational Budget Woes Felt in Byron Center/Wyoming areas
Kent City Schools Plays Retire, Then Re-Hire
Kentwood Schools Lay Off 153
Comstock Park Schools Lay Off 45
Wyoming Godfrey-Lee Schools Impose Mandatory Furloughs
Update: Holland Schools Lay Off 40
Holland Schools to lay off 20 teachers
Grand Haven Early Teacher Retirement Incentive Helps Balance Budget
Muskegon Area
Entire Staff at Muskegon Heights Gets Laid Off from Emergency Manager
25% of Muskegon Heights Teachers forced to quit
Muskegon Heights Lays Off 158, Entire Staff
School Closing Part of $5 Million Budget Cut in Muskegon
Muskegon Schools Eliminate 6 Jobs
Muskegon Mona Shores $3.5 Million victim of Ponzi Scheme
Muskegon Schools Lay Off 9 Teachers
Muskegon Schools Reach an Agreement with Teachers
Wayland Union Schools Lay Off 22
Whitehall Cuts Budget and Uses Fund Equity
Allegan ESA Pink Slips 20
Kalamazoo and Western Michigan
Albion Lays Off 14 High School Teachers and Paras
Niles Brandywine targets Tech Support for Layoffs
Niles doesn't anticipate Deficit
Battle Creek Cuts 6: 4 Teachers and 2 Librarians
Portage Reinstates Last of Pink Slipped Teachers
Otsego move from MESSA to save $4,200 per Employee
Portage Teachers Won't Agree to Unfair and Inequitable Concessions
Kalamazoo Teachers Approve Contract with 2% Pay Cut
Quincy Pink Slips 24 of 70 Total Teachers
Mattawan School Board Approves 207 Teacher Layoffs
Kalamazoo County Layoffs and Rumors
Report Chronicles Cuts in Western Michigan Schools
Benton Harbor looking to lay off 40 and close schools
Benton Harbor may close 4 schools
Superintendent Non-Renewed in Decatur
Niles Brandywine recommends 17 Layoffs
Portage and Saugatuck Mid-Year Cuts
Battle Creek Schools May Lay Off 40 at Mid-Year
Battle Creek Lakeview sends 15 Out
Portage Schools Cut 23 Custodians and Balances Budget
Benton Harbor Schools Exit 6
Coldwater Lays Off 25
Northern Michigan and Upper Peninsula
Boyne considers Layoffs and Privatization
Chassell Offers Retirement Incentive
Manistique Approves 13 Teacher Layoffs
Traverse City Workers Respond to "Slap in the Face"
Petoskey offers Retirement Incentive
24 Retirements in Traverse City to reduce Layoffs
Escanaba Schools Lays Off 10 Teachers
Escanaba Schools Lay Off 10 Teachers and a Nurse
Marquette Teachers Offer Plan
Suttons Bay Schools to Displace 30 Employees including a Guidance Counselor
3 Laid Off in Petoskey Schools, More on the Way
Traverse City Schools Lay Off 18
Alcona Lays Off 3
Saginaw to decide about closing high school soon
Flint to outsource 185 positions
Flint Deficit grows by $10 Million, and now at $20 Million
Genesee Area Skills Center to Lay Off 54
Flint Laying Off 139 (plus another 75 non-teaching staff)
Goodrich Eyes Layoffs and Privatization
Saginaw Buena Vista Can't Make Payroll
Grand Blanc to Lay Off 42 Elementary Teachers
Saginaw Diocese looking at closing 50 Churches
28 Administrators in Flint get pink slipped
Grand Blanc Schools Pass Budget with no Layoffs
Pinconning Budget Based on Concessions
Saginaw Lays Off 127 including 65 Teachers and 6 Administrators
Carrollton Lays Off 65 Teachers, 6 Administrators and 50 Support Staff
Fenton Approves 15 Staff Layoffs
Burton Bendle Lays Off 6 Teachers, 3 Social Workers
Flint Underestimated, 42 More to Go
Chesaning Laying Off 16 Teachers
Flint County asks: Furloughs or Layoffs?
Saginaw County Teachers Doing Their Homework on New Retirement Offer
Bay City Agrees to Concessions: Higher Deductibles, Pay Freezes, etc.
Bay County Schools Weigh Effects of Class Sizes, Programs after 150 Retirees
Official List of Bay County Educational Retirees
Bay City Anticipates 80+ Retirements, but will it Save Money?
Economic Conditions Affect Schools Across the Country
Bay City Schools to Cut $1 Million
Bay City to Balance Budget with Layoffs
Midland Cuts Approved
Saginaw Schools Buy Out Plan may avoid Layoffs
Saginaw Township Teachers Worry about Cuts
Saginaw Township Cuts Two Elementary Guidance Counselors
Flint Parents Turning to Charter Schools with School Closings
Flint Public Schools Lays off 257 Staff
Flint Public Schools to lay off 200; close 12 schools
Flushing Schools to cut $1.4 to 2 million from budget
52 Laid Off at Flint Kearsley
Fenton Lays Off 14
Mid-Michigan Area (Lansing State Journal)
Lansing Approves 95 Layoffs and Privitization of Busing
Lansing to cut 4 administrators
Lansing Teachers Brace for Art, Music and PE Layoffs
Potterville Contract Negotiations
Which School Will Lansing Axe: Sexton or Eastern?
Lansing School District lays off 170
41 Accept Buy Out from Mount Pleasant Schools
Unemployment in Jackson County at 13.4%--Highest in 25 Years
Jackson Area School Districts Forced to Reduce Staff to Balance Budgets
Jackson Western Approved Retirement Incentive for 6 Teachers
Jackson Western District lays off 10 teachers-first in 25 years
Jackson Northwest Furloughs 11 Employees
Negotiations stalled at Jackson Northwest Schools
Jackson Public School's $66 million budget has a variety of cuts
Jackson Public Schools Approved Budget and Teacher Contract
Napoleon Schools Lay Off 2 Administrators
Napoleon Schools Vote to Cut 7 Teachers
Hudson Cuts 7
Fewer Cuts Expected for Jackson Area Schools
Toledo to Close 2 Schools and Lay Off 116
3 Guidance Counselors Laid Off at Monroe Schools
Erie-Mason Schools Cuts Counselor
Bedford Schools Pink Slip 46 Employees
Michigan becomes first state to adopt National Standards
Ranking Michigan Schools on Math/Language Arts Improvement
New Teachers Face Harsh Reality: Michigan School Hiring is Bleak
Michigan Schools Closing Doors: 40 Districts, 75 Buildings
Teacher BuyOuts Could Prove to be Too Popular
Major Cuts: High Schools Face Hard Economic Times
Teachers Facing Weakest Market in Years, Michigan State University advises Teaching Grads to look Out of State
50% of Michigan Families affected by Unemployment
100,000 Teachers Nationwide Face Layoffs
Granholm's No Worker Left Behind Failing just like the Michigan "Promise" Scholarship
Detroit Denby Principal Carries a Baseball Bat, perhaps the Governor should issue Baseball Bats to all Teachers
Teacher Buyouts Could Prove to be Popular
Districts re-negotiate Benefits
Michigan Lawmakers target "deal" on Teacher Retirement; 40-50,000 eligible to Retire with Proposal
NEA Job Loss Summary as of April 16, 2010
Layoff Notices Sent to Tens of Thousands; Over 8,000 in Michigan
Thousands in Education lose jobs across the USA
Area Teachers Brace for Layoffs
Former Willow Run Superintendent Going for Top Job in Illinois
Former Willow Run Superintendent Accused of Misappropriating Funds
Michigan Senate proposes more cuts to school funding
After Losing Jobs, Few Older Workers are Up for Re-Training
School District Checkbooks Online
New Bill would cap Teacher Pay at $79,650, same as a Legislator; Administrator at $132,750 75% of Governor
Grand Rapids puts core classes online
Obama to keep, but change No Child Left Behind
Uniform Curriculum for 48 States
Michigan exodus continues: Is the State Dying?
50% of Michigan University Graduated Leaving the State
Many States offering a plan to let students enroll in college after 10th grade
Utah may eliminate Senior Year to Save Money
Message from State of Michigan Budget Office
10 Pupil Accounting Days per School Year???
42 States have cut School Services
Michigan Fails to earn Federal Funds in Race to the Top Competition
Michigan is amongst 10 States with Budget Disasters
40% of Teachers Don't Like Their Job: Disheartened and Disappointed
MEA Staffers enjoy raises in Pay as Union Dues Increase
MEA: Overpaying Staff, Carrying Too Much Debt
MEA Members Pay $66 Million in Dues and Fees