Timeline of Ann Arbor and Washtenaw County Area History including its many Tragedies, Crises, Disasters, and Shocking News: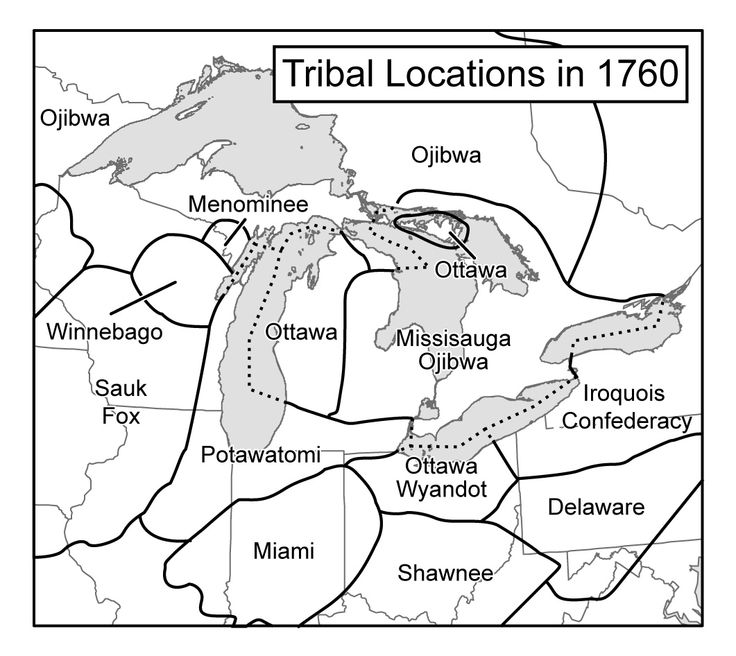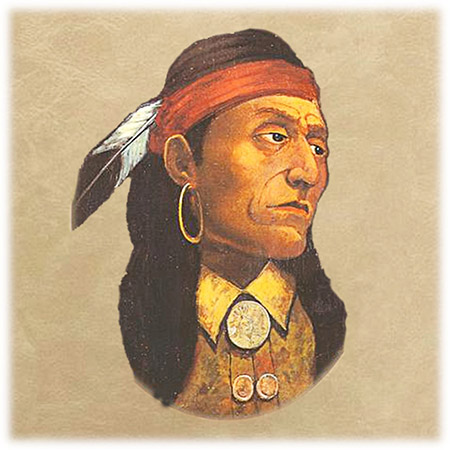 Pontiac's War in 1763
American Revolutionary War, 1775-1783
In 1782, there were 179 slaves living in Detroit
In 1782, Pierre Bonga, an African-American fur trader, settled at Mackinac Island; one of his sons was George Bonga
The Treaty of Paris in 1783 ceded the Michigan Territory to the United States
The first state admitted to the United States was Delaware on December 7, 1787 followed by Pennsylvania on December 12, and New Jersey on December 18
Georgia was the 4th state admitted on January 2 followed by Connecticut on January 9, and Massachusetts on February 6th. Maryland was admitted as the 7th state on April 28 followed by South Carolina on May 23rd, New Hampshire on June 21, Virginia on June 25, New York on July 26, and North Carolina on November 21. There wre 21,000 slaves imported to the colonies up until 1700, but from 1700-1760, there was an influx of 189,000 more slaves.
The Naturalization Act of 1790 was aimed at prohibiting citizenship for non-White immigrants
On May 29, 1790, Rhode Island was admitted as the 13th state; it was one of the original 13 colonies. The Roanoke Colony was established in 1585 with 116 people by 1587. The Virginia Colony was established in 1607 at Jamestown growth was thwarted by the Indian Massacre of 1622 and disease. The New Netherland Colony was established in 1614. The Plymouth Colony which began by Pilgrims in 1620 which had a population of 1,980 by 1625, but disestablished by 1691. The Maine Colony was established in 1622. There were 50,000 colonists by 1641, 200,000 by 1688, 270,000 by 1702, and 435,000 by 1715. America had 1 million inhabitants by 1749, 1.5 million by 1754, and 2.2 million by 1765.
The First Census of the United States took place on August 2, 1790 with 3,929,214 people
Wayne County was organized on August 15, 1796 as the 6th county in the Northwest Territory after the British evacuated Detroit on July 11, 1796; Governor Arthur St. Clair officiated the territory, 1788-1802
Father Segard in 1632, Jacques Marquette in 1668, and Robert De La Salle in 1679 were the first "White Men" to set foot in Michigan along with Mound-Builders; the first European in Michigan was Etienne Brule in 1660. Michigan was "New France," 1660-1763. Michigan was derived from the Indian Mitchi-sawgyegan, a great lake.
On July 4, 1800, the Territory of Indiana was created out of the Northwest Territory
The Second Census of the United States was conducted on August 4, 1800 with 5,308,483 people including 893,602 slaves (16.83%); there was 5,641 people in the Indiana Territory
The Enabling Act of 1802 on April 30 concluded that Ohio had over 60,000 people making it eligible for statehood
Ohio was admitted as the 17th state on March 1, 1803 out of the Northwest Territory (History of Ohio)
World Population reached 1 billion in 1804
On July 4, 1803, France sold the Louisiana Territory to the United States for $11.25 million
The Jefferson-Hemings Scandal in 1804 when James Callendar reported that President Jefferson fathered children with his slave, Sally Hemings
On March 22, 1805, William Hull was appointed Governor of the Michigan Territory by President Jefferson; Hull negotiated the Treaty of Detroit in 1807
On June 30, 1905, the Michigan Territory was created
Detroit was incorporated as a city in 1806 with 20 acres, and reincorporated in 1815 with a population of 850 (Woodward Plan for Detroit)
The Bank of Detroit was chartered on September 15, 1806
Augustus Woodward, first Judge for the Michigan Territory, denied the return of two slaves in 1809 to a man in Windsor, Canada
John Jacob Astor established the American Fur Company on April 6, 1808 following the U.S. Embargo Act of 1807; he became the wealthiest man in America by 1830, and founded a fur company on Mackinaw Island in 1817
On November 4-December 7, 1808, James Madison defeated Charles Pinckney in the 1808 Presidential Election; there were 192,691 Americans who voted
The Illinois Territory was created March 1, 1809
Ypsilanti was a trading post established by fur trader Gabriel Godfroy in 1809 who purchased 562 acres in 1812 (The Days Before Godfrey); Francis Pepin and Louis Le Shambre also established the trading post with Godfroy. The trading post lost it most valued customers as local Indians moved Westward so the trading post eventually ceased to exist. Later, Benjamin Woodruff established Woodruff's Grove in 1823 with Robert Stitts, John Thayer, and David Beverly as other early settlers. Jason and Daniel Cross arrived in the Summer of 1823. Ypsilanti became a city in 1823 called Woodruff's Grove, but renamed in 1829 named after General Demetrius Ypsilanti. The pic above is a log cabin at Ypsilanti.
Governor William Hull and Chief Justice Augustus Woodward passed an act in 1809 to establish public schools in Michigan
Napoleon was ex-communicated on June 10, 1809 by Pope Pius VII; it was estimated that the Napoleonic Wars, 1803-1815, killed between 3.5-7 million people, the most deaths in the world since the Black Death, 1346-1353, killed 75-200 million people and Mongol Invasions by Ghenghis Khan and his followers, 1206-1337, that killed 30-40 million people
Detroit published its first newspaper on August 31, 1809
The earliest reference to "doughnuts" was in 1809.
In 1810, it was estimated that there were 4,672 non-Indians residing in Michigan; 80% were French (The Indians of Washtenaw County). The population of Detroit was estimated at 1650
The Third Census of the United States took place on August 6, 1810; there were 7,239,881 people including 1,191,362 slaves (16.45%)
The Hartford Fire Insurance Company was founded in 1810
Famine in China in 1810-1811
On December 10, 1810, West Florida was annexed by the United States
Stephen Girard, a former agent for Peter Manigault, purchased most of the stock of the First Bank of the United States expired in 1811; Girard's Bank was the principal source of credit for the War of 1812
On April 30, 1812, Louisiana was admitted as the 18th state
On October 30-December 2, 1812, President James Madison was re-elected over DeWitt Clinton; there were 278,786 Americans who voted
On January 22, 1813, 1,300 British forces fell upon an American Army at Raisin River near Monroe
Jane Austen published Pride and Prejudice in 1813, Sense and Sensibility in 1811, Mansfield Park in 1814, and Emma in 1815; she died in 1817 at the age of 41
Chief Tecumseh died on October 5, 1813 (Curse of Tippecanoe)
On October 29, 1813, Lewis Cass, considered by many as the "Father of Michigan," was named Territorial Governor of the Michigan Territory, 1813-1831, by President James Madison; he was a slave owner (Lewis Cass Papers)
Andrew Jackson led the First Seminole War in 1814-1819
Napoleon was defeated at Waterloo on June 18, 1815 as over 50,000 men die; the British Empire was the leading country in the world after this defeat
Joseph Fletcher and Alexander Holmes ran the Base Line on the North Side of Washtenaw County in 1815, and Benjamin Hough also helped compled the township lines in 1816. (Peak Through Time: Surveyors braved wolves, weather, and wilderness to create local townships) The First Survey of Michigan
The Forgotten Summer of 1816 (Connecticut version)
On November 1-December 4, 1816, James Monroe was elected President over Federalist Rufus King; there were 112,370 Americans who voted
On December 11, 1816, Indiana was admitted as the 19th state
Tavern keepers in Michigan were forbidden to sell liquor to minors or Indians; the public act also prohibited Sunday liquor sales. Tavern keepers were also required to provide lodging to customers.
Monroe County was the second County in Michigan in 1817, and named after President James Monroe
Clinton was named in honor of New York Governor DeWitt Clinton in 1817; the Erie Canal was referred to as Clinton's Big Ditch.
Oakland County was founded on January 12, 1817
Catholepistemiad or the University of Michigania was founded in Detroit on August 26, 1817 by Father Gabriel Richard, John Monteith, and Augustus Woodward; Woodward was a Freemason, and the Zion Lodge provided much needed financial support for the University of Michigan, approximately 67% of the monies needed
Treaty of Fort Meigs on September 29, 1817
On December 10, 1817, Mississippi was admitted as the 20th state
On January 15, 1818, Macomb County became the 3rd county in Michigan; it was named after William Macomb, and he was a slave owner with 26 slaves
The term "bureaucracy" was coined in 1818
On December 3, 1818, Illinois was admitted as the 21st state
Joseph Wampler re-ran the Base Line in 1819; he also re-ran the township lines of Lyndon and Sylvan Townships; he subdivided the townships of Lyndon, Dexter, Webster, Northfield, Lima, Scio, Ann Arbor, Superior, Lodi, Pittsfield and Salem.
In 1819, the population in the Michigan Territory was 8,806 with 1,450 in Detroit, and the first steamboat traveled in the Great Lakes
Treaty of Saginaw on September 24, 1819 ceded nearly 6 million acres of Indian Lands to Michigan settlers forcing Indian tribes further West; Lewis Cass and 114 Indian Chiefs met to sign the treaty
On December 14, 1819, Alabama was admitted as the 22nd state
Life Expectancy in the 1820s and 1830s was estimated at 34.8 years; if a person lived to age 20, they could expect to live another 40 years until 60, and if a person lived to age 30, they could expect to live another 34 years. At that time, most men lived longer than most women.
On March 15, 1820, Maine was admitted as the 23rd state
In 1820, Henry Schoolcraft noted the Sauk Trail, and it was surveyed in 1825; it is believed to be 12,000 years old. Indian Trails in Michigan
On March 28, 1820, St. Clair County was founded
The Fourth Census of the United States was conducted August 7, 1820; there were 9,638,453 people including 1,538,022 slaves (15.96%), and 8,896 in Michigan. The population of Detroit was 1422.
In 1820, there was an estimated 1.5 million slaves in America with over 450,000 in Virginia
It was estimated by Economist Angus Maddison that in 1820 the United Kingdon had 3 Times the Gross Domestic Product (GDP) in 1820 than the United States, and the only countries with higher GDP were China, India (a British Colony), Japan and Russia
On November 1-December 6, 1820, President James Monroe was re-elected President with 108,359 Americans who voted
On August 10, 1821, Missouri was admitted as the 24th state
The first Michigan Stagecoach went from Detroit to Mount Clemens in 1822; it was established by Christian Clemens
Washtenaw County was founded in 1822; the boundries took part of the land that were part of Oakland and Wayne Counties, and other counties created included Lenawee, Lapeer, Saginaw, Sanilac and Shiawassee County was founded on September 12, 1822
Washtenaw came from the Indian word Wustenong or Wushte-nong meaning "Further District or Land Beyond." Another interpretation was "large stream or river."
The first land was purchased in Washtenaw County by Daniel Kellogg in Ypsilanti July 1, 1822

Benjamin Sutton settled in Northfield Township in the Spring of 1822 with six children; on May 17, 1824, Sutton purchased land at Sutton Road and Pontiac Trail
Eldridge Gee visited Washtenaw County June, 1922 with Epaphras Matteson, Joseph Young, and Giles Downer, and stated that there were no "White Persons" residing in Washtenaw county
Potato Chips appeared in a 1822 Cookbook
In 1822, the American Colonization Society founded Liberia on the west coast of Africa for the migration of free African-Americans
In 1822, East Florida was merged into the Florida Territory
Benjamin J. Woodruff was the first settler in Washtenaw County with land purchased in Pittsfield Township; he built a home that he moved into on July 6, 1823, and resided their until his death on October 8, 1837 at the age of 91
Jason and Daniel Cross settled at Woodruff's Grove in 1823; they dubbed themselves as "Kings of the River." John Bryan was also one of the first settlers at Woodruff's Cove.
President Monroe issued the Monroe Doctrine in 1823
John Bryan arrived at Washtenaw County Fall, 1823
In 1823, the Odawa Indian Tribe petitioned to live at Waganawkezee (Odawa in the Petoskey area)
Father Gabriel Richard in 1824; he was born in France, and emigrated to Baltimore in 1792. He came to Detroit June, 1798, founded a school in 1804, founded Catholepistemiad in 1817, and was elected to the state legislature in 1822
In March, 1824, Father Gabriel Richard petitioned Congress to fund a highway between Detroit and Chicago.
On May 25, 1824 Annarbour is registered in Wayne County; John and Ann Allen and Elisha Rumsey were founders and almost named the city Allensville (Deed shows that city began on Riverside Park land), and there are many theories about how Ann Arbor got its name. Allen bought 480 acres for $600. Ann Allen was born, Ann Isabella Barry, in 1797 and her father, Thomas Barry was one of the richest men in Baltimore; Ann's mother died in 1797, and her father, Thomas, died in 1800 at the age of 33 leaving her an orphan at the age of 3. Her father, Thomas, left her 2,000 pounds to be bequethed when she married or turned the age of 21; she married Dr. William McCue of Virginia on January 20, 1813 at the age of 16. She bought a 287 acre farm in Lexington, and also owned slaves. Their son, John, was born in 1816, and Thomas in 1818; however, Dr. McCue contracted typhoid fever and died six months later on November 7, 1818. Ann was a widow at 21 with 2 sons; she inherited 33% of her husband's estate with 67% set aside for their two sons. She married John Allen, cousin of William McCue, on June 7, 1821; Allen was also a widow with two children and $40,000 in debt. Allen, 19, married Mary Crawford, 17, on November 2, 1815. The Allen's had a daughter, Sarah Ann, on May 10, 1823. John, 27, came to the Michigan Territory early in 1824, and met Elisha Walker Rumsey who left Genessee County, New York after a scandal involving cattle. Allen and Rumsey met Governor Lewis Cass who recommended land along the Huron River for land purchase. Allen was appointed Postmaster of Ann Arbor on December 30, 1824. Allen absconded from Virginia much like Rumsey from New York to leave their creditors behind. Allen was a slave owner in Virginia, but did not own slaves in Ann Arbor. When Ann left Virginia in 1824, she left her two sons, 6 and 8, behind. The Allen's lived in a small log cabin at the corner of Huron and Second St., but moved February, 1825 to a cabin at the corner of Main and Catherine St. having sold their original home to his brother for $1. John Allen became the first Village President, 1834-1835.
Mr. & Mrs. George W. Allen were the first married couple in Washtenaw County
Harvard graduate, Samuel W. Dexter, purchased several hundred acres in Scio and Webster Townships in 1824 which was known as Mill Creek, but later became the Village of Dexter in 1830; Dexter was appointed Chief Justice of Washtenaw County in 1826 and became a University of Michigan Regent in 1840. Dexter owned 3500 acres of land in Washtenaw County in 1835. Dexter Township was one of the original three townships in Washtenaw County in 1827 along with Ann Arbor and Ypsilanti.
John Mack subdivided Sylvan, Sharon and Manchester Townships in 1824.
The Huron River was originally named by Indians, but in 1824 was distinctively separated from the Clinton River; it is 130 miles and flows from Lake Erie into Wayne and Monroe Counties upwards through parts of Livingston and Oakland Counties
Washtenaw County has 115 lakelets including 33 with no name, 27 in Lyndon, 12 in Dexter, but none in Scio, Ypsilanti, Augusta or York; the largest lakes in the County are Ford Lake (1,049 acres), Whitmore Lake (677 acres), Portage Lake (644 acres), Winnewana Lake (500 acres), Base Line Lake (285 acres), Geddes Pond (261 acres), Foumile Lake (256 acres), Cavanaugh Lake (215 acres), Independence Lake (203 acres), Sugarloaf Lake (205 acres), North Lake (200 acres), Pleasant Lake (190 acres), Silver Lake (179 acres). There are 155 lakes at nearby Livingston County which are a part of the Huron River Chain of Lakes (253 miles) with Brighton Lake the largest with 600 acres followed by Lake Chemung at 321 acres.
Israel Branch was the first "jailer" in 1824
Asa Smith was another early settler in Ann Arbor; Calvin Smith and Samuel W. Dexter were attornies that also came to Ann Arbor in 1824
Elisha Rumsey and John Allen established the Washtenaw Coffee House in 1824 at Huron and First Streets in a log cabin
John and Robert Geddes came to Ann Arbor on July 14, 1824; they founded Geddesburg, and the deed to their farm was signed by President John Quincy Adams in 1927. John was known as "Uncle John," and held the position of Justice of the Peace for over 20 years, Ann Arbor Township Supervisor, and was elected to the State Legislature in 1840. Robert Geddes was twice elected Supervior of Ann Arbor Township. The Geddes house is pictured above, and an 1881 pic of John Geddes below. Geddes Letters Geddes Papers The Geddes Farm, 1827-2003 Geddes Road was named after John Geddes and was formerly called "The Potawatomi Trail." The Geddes brothers founded a saw mill at the corner of Dixboro and Geddes Rd.
David E. Lord was the first physician in the county; he arrived August, 1824, and became County Clerk, 1827-1830
On August 24, 1824, August Woodward left Michigan as he was appointed Judge in Florida by President Monroe; Woodward died on July 12, 1827 at the age of 52
In September, 1824, John Harford opened a store in Ann Arbor
On October 26-December 4, 1824, John Quincy Adams defeated Andrew Jackson in the 1824 Presidential Election after Jackson won the popular vote and a majority of the electoral voted, but the election was decided by the House of Representatives after Henry Clay gave his support to Adams; there were 365,833 Americans who voted, and Jackson won the popular vote by 38,149 which was 10.5% more than Adams.
On December 8, 1824, Ann Arbor established a Post Office with John Allen as its first postmaster, 1824-1830
On April 5, 1825, Orange and Sally Risdon bought 164 acres and Saline became an unincorporated village in 1832 (Orange Risdon's 1825 Map) (Orange Risdon's Family). Leonard Miller built the first log cabin along the Saline River. Also in 1825, John Gilbert purchased a 240 acre farm; that farm was sold to the Tate family in 1840, and they sold it to Emanuel Rentschler in 1901. The farm became a museum in 1913.
John Tyrell purchased 400 acres, and established Clinton in 1825; he built a log cabin there in 1831
Miss Monroe opened the first school in Ann Arbor in a log cabin September, 1825 with Orville Barnes as another teacher (Ann Arbor School History); Barnes came with John Allen from Virginia. There were also other schools established in Washtenaw County including Meadowview, Malletts Creek near Platt and Packard also known as Stone School with Miss Elzada Fairbrother as its first teacher, Superior Townline on Joy Rd., Frains Lake on Plymouth Rd., and Free Church School on Gotfredson and Plymouth Rd.
On May 9, 1825, Woodruff's Grove established a Post Office. Augustus Woodward, John Stewart, and William Harwood purchased the old French Claims and platted a village after Orange Rison's survey. Major Benjamin Woodruff opened the County's first grist mill in 1825 on the Huron River in Ypsilanti.
Earhart Manor was settled in 1825 by Elnathan Botsford
Physician Samuel Denton arrived in Ann Arbor in 1825; he was elected to the State Senate and became a University of Michigan Regent, and was Dean at the University of Michigan Medical School
Attornies Elisha Belcher an Elias Skinner came to Washtenaw County in 1825; Skinner was the first attorney in Ypsilanti
Attornies Gideon Wilcoxson and Marcus Lane came to Ann Arbor in 1825
Reverend Moses Clark settled in Geddesburg in 1825 at the Botsford Farm (near Concordia University), and became the first Baptist Minister in Salem in 1832 at a log cabin near Bullock's Corners
In 1825, there were 9 small houses in Ann Arbor; Dr. Benjamin Packard noted April, 1825 that their were 7 log homes beside the Allen home
Fort Gratiot Light was the first Lighthouse built in Michigan in 1825 near Port Huron; the above pic is from 1873, and Michigan has over 150 Lighthouses which is more than any other state
Conrad Bissinger was the first German to settle in Ann Arbor
Jonathan Stratton, a surveyor, named a 667 acre parcel in honor of local landowner, Luke Whitmore in 1825; it became known as Whitmore Lake 9 miles north of Annarbour. It is bordered by Hamburg Township (1831), Northfield Township (1832), Webster Township (1827), and Green Oak Township (1835) (Hamburg history) (Salem history)
By the end of 1825, there were 150 people residing in Washtenaw County
Anson Brown came to Ann Arbor in 1826
In 1826, Robert Noyes founded a flouring mill
On May 10, 1826, John Gilbert purchased 80 acres along the Raisin River, but was not filed until March 25, 1835 as Manchester. In 1833, James Soule purchased a large tract of land he names Soulesville; the two competed until 1867 when the area became known as Manchester Village.
Terhune Pioneer Cemetery was founded in 1825
James "Honest Jim" Kingsley came to Ann Arbor in 1826, became the first member of the Washtenaw County Bar Assn., became a probate judge, and was elected Mayor of Ann Arbor, and University of Michigan Regent
By 1826, there were Michigan Stagecoach Lines from Detroit to Ann Arbor, Pontiac, and Toledo
The Grand Lodge of Free and Accepted Masons of Michigan was founded in Alma in 1826; Governor Lewis Cass was a Grandmaster. The roots of Freemasonry goes back to the Middle Ages as far back as 1390; it is the world's oldest fraternal and secret society. The Ann Arbor Chapter of the Freemasons began in 1827 as the Western Star Lodge 6 by Henry Rumsey, brother of Elisha Rumsey. The group met at John Allen's Tavern, a log cabin at the corner of Main and Huron.
Daniel and Polly Brown came to Ann Arbor in 1826; they owned the property that would later become Michigan Football Stadium
John Stewart built the first saw mill in Washtenaw County in 1826 at Ypsilanti
Origen Richardson was an attorney who came to Ann Arbor in 1826; he was later elected as Lieutenant Governor of Michigan in 1841
The First Presbyterian Church was organized August 26, 1826; William Page was the first minister, Israel Branch was the deacon, elder and sexton. Bethuel Farrand was an elder, and held that post for 21 years.
The first session of court for Washtenaw County was on January 15, 1827 with Judge Samuel Dexter and Associate Oliver Whitmore presiding with David Lord as the clerk at the house of Erastus Priest. Bethuel Farrand was the first Probate Judge. Elisha Belcher was the first attorney in the county.
In 1827, Jacob and Berthena Aray, the first African-Americans in the Ann Arbor area, came to Pittsfield Township from Somerset, New Jersey with their four children, and purchased 160 acres. Mary Aray may have settled their as early as 1817. Their son, Asher Aray (pictured above), became a railroad conductor, and helped 28 runaway slaves to gain freedom in Detroit after hiding them at the Aray farm.
Mark Norris noted in his diary on July 19, 1827 that Ann Arbor consisted of 3 inns, 4 stores, two tanneries, two blacksmith shops and about 20 dwelling houses
August, 1827 Elisha Rumsey, Co-Founder of Annarbour died six months after being appointed Justice of the Peace; he purchased 160 acres for $200
Ann Arbor population in 1830 was 3500, 4042 in Washtenaw County which was founded in 1822 and was organized as a county in 1826, Michigan had a population of 28004, Detroit had 2222, and 12.8 million in the USA); Ann Arbor became a village in 1833, and there were several different platts and maps of the area
Ann Arbor Library established in 1827 (Ann Arbor School History)
Washtenaw County Indian Map in 1827
By 1827, Ann Arbor had 150 residents, 3 stores, and 3 taverns to compete with the Washtenaw Coffee House; there were also 30 cabins
Washtenaw County began accumulating records of marriages within the county in 1827
On March 29, 1827, The Bank of Monroe was chartered
On April 2, 1827, the Merchants and Mechanics Bank was chartered
Hardy & Reading built a saw mill in 1827; it was sold to Mark Norris, Timothy McIntyre, Anthony Case and Chester Perry, then Arden Ballard. It became a flouring mills known as "The Eagle Flouring Mills" by 1839, but destroyed by first in 1856. Ballard sold his interest to Dr. Clarke of Detroit in 1843, and he sold to Thomas O. Hill in 1850; he sold to Mark Norris and B. Follett who sold his interest to his son, Lyman Norris while Follett sold his interest to Chauncey Joslin.
Bethuel Farrand was elected Probate Judge, and presided April 2, 1827
The first town meeting of Dexter was on May 28, 1827
The Hawkins House Hotel was opened in Ypsilanti in 1827 at Michigan and Washington Streets
The First Methodist Chuch was established in Ann Arbor July 29, 1827 by John Baughman with Eber White as one of its 5 original members
St. Andrews Episcopal Church was founded in Fall, 1827; services were held in a schoolhouse at the corner of Washington and Fifth
Robert Owen coined the term, "socialist," in his periodical, The Co-operative Magazine and Monthly Herald in November, 1827
The First Baptist Chuch was founded in 1828 in a farmhouse 3 miles west of Ann Arbor
In 1828, the State Capitol was built in Detroit for $24,500 at the corner of Griswold and State St. (Michigan State Capitol History)
Methodist Minister Lorenzo Davis, one of Washtenaw County's first historians, moved to Ypsilanti in 1828; Davis became Register of the Deeds in 1845 and Superintendent of the Poor (Davis Papers)
Washtenaw County began accumulating Circuit Court Records in 1828
The Democratic Party was founded in 1828
The First Edition of Webster's American Dictionary was published in 1828 with 70,000 entries by Noah Webster
On May 13, 1828, Colonel Solomon Peterson obtained 160 acres in Putnam Township to found the City of Pinckney
John Williams built a home at 4580 Farrell Road in Webster Township in 1828
The first circus performance in Michigan was in 1828 by William Blanchard
Crippen School was established on Stommel Rd. in Ypsilanti in 1828
On October 31-December 2, 1828, Andrew Jackson defeated President John Quincy Adams in the 1928 Presidential Election; there were over 1.1 million Americans who voted, and different states voted at different times, and Jackson's wife, Rachel Donelson, died on December 22 of a heart attack. They were married since 1794.
Elijah Morgan came to Ann Arbor in 1829 (Morgan Family Papers)
Construction began on U.S. 112 in 1829, and was completed in 1833; it was known as the Northern Indian Trail. Michigan Highway History
Washtenaw County Jail built at Rumsey Square in Ann Arbor in 1829
In 1829, W.W. Harwood built a flouring mill on Congress St. in Ypsilanti; he sold it to Mark Norris in 1832, and it was sold to John Gilbert in 1835. Gilbert gave half-interest to his son-in-law, Abel Godard, in 1839; Alfred Hunter bought it in 1840, and it was assigned to Mr. Beckwith until 1854 when it was sold to Nathan Follett and Alexander Ross. Isaac Conklin purchased it in 1861, but the Follett's bought it back in 1865 until it was sold in 1873 to the Deubel brothers.
Attornies George W. Jewett, Elijah W. Morgan, and James B. Gott came to Ann Arbor in 1829
When Jackson and Ingham Counties were established in 1829, their boundries took part of the lands that was originally part of Washtenaw County; although Ingham County was created on October 29, 1829, it remained part of Washtenaw County until 1838. Michigan created 10 "Cabinet Counties" in 1829 with Barry, Berrien, Branch, Calhoun, Cass, Eaton, Ingham, Jackson, Livingston, and Van Buren Counties all named after cabinet members of the Andrew Jackson administration.
On August 15, 1829, the Cincinnati Riots broke out
T.W. & Moses Merrill opened a school in Ann Arbor Fall, 1827
Laura Smith Haviland moved to Lenawee County September, 1829; she was one of the leaders in the Michigan Underground Railroad
Franklin L. Parker moved with his parents at the age of 9 to Salem Township in 1829; he was admitted to the University of Michigan in 1843 and graduated in 1847. He was admitted to the bar in 1850, but excelled in real estate investments where he became one of the wealthiest men in the county and state with holding in many counties. (Franklin L. Parker Papers)
Daniel Hiscock, 10, arrived at Ann Arbor on October 29, 1829 from Wayne County, PA with 8 siblings after a 6 week journey with a wagon and three horses. He later became one of the Directors of the Ann Arbor Savings Bank for over 25 years.
The Western Emigrant began publishing November 18, 1829 by Thomas Simpson
On November 5, 1829, the Farmers & Mechanics Bank was chartered
Samuel Camp, a tavern keeper, and L. Hawley built a distillery November, 1829
Methodist Minister, Elijah Pilcher, came to Ann Arbor in 1830 at the age of 21 after preaching in Ann Arbor, Jackson, Saline, Manchester, Tecumseh, Adrian, Coldwater, and Marshall; he became a University of Michigan Regent, 1845-1851, and graduated with a medical degree in 1859 (Life and Labors of Elijah Pilcher)
Elizabeth Chandler moved to Tecumseh in 1830; she was a Quaker and an Abolitionist (Chandler Papers)
Argo Dam built in 1830
Hethcot Mowey opened a store in Ann Arbor in 1830
Cyrus Beckwith established a farm in Sylvan Township in 1830 with the purchase of 500 acres; Nathan and Darius Pierce purchased 400 acres in Sylvan and Lima Townships in 1831, and James and Elisha Congdon purchased 440 acres in 1834. The Village of Kedron began in 1832, but was renamed Chelsea in 1850. Chelsea Depot received first shipment on May 2, 1850. (A Short History of Chelsea)
The Fifth Census of the United States was conducted on June 1, 1830; there were 12,866,020 people including 2,009,043 slaves (15.62%) in 24 states
Detroit's population in 1830 was 2,222, Michigan's population was 31,639 with 4,042 in Washtenaw County and 973 in Ann Arbor with 12,866,020 in the United States
The Indian Removal Act was passed in 1830 with the support of Michigan Governor, Lewis Cass; the Trail of Tears left thousands of American Indians homeless, dead and/or without property; Daniel Webster, Henry Clay, Abraham Lincoln, Davy Crockett, Jeremiah Evarts (William Penn) and others opposed the legislation. President Jackson rewarded Cass by appointing him Secretary of War; thus, Cass was to implement and enforce the act.
John Thompson Mason, was appointed by President Jackson as Michigan's Acting Territorial Secretary and Superintendent of Indian Affairs in 1830; he was formerly U.S. Marshall. Mason's oldest son, Stevens Mason, 19, of 11 children replaced his father in 1831
In 1830, Arden Ballard built a home at 125 N. Huron St. in Ypsilanti; he was the village president
Samuel Dexter purchased The Western Emigrant, and began publishing The Emigrant on November 24, 1830; it was anti-Masonry, and the name was changed to The Michigan Emigrant in 1832, but ceased operations November 20, 1834. There were 715 newspapers published in American in 1830.
George B. Cooper moved to Ann Arbor in 1830; he became State of Michigan Treasurer in 1846
Michigan County Histories: Allegan, Antrim, Baraga, Barry, Bay, Berrien, Calhoun, Cass, Charlevoix, Chippewa, Clare, Clinton, Delta, Emmet, Genesee, Gladwin, Hillsdale, Houghton, Ingham, Ionia, Iosco, Jackson, Kalamazoo, Keweenaw, Leelanau, Lenawee, Macomb, Mason, Missaukee, Monroe, Montcalm, Montmorency, Newaygo, Oakland, Oceana, Oscoda, St. Joseph, Saginaw, Shiawassee, Washtenaw, Wayne, Wexford (Michigan Historical Markers)
Michigan City and Township Histories: Beaver Island, Brighton, Byron Center, Canton, Chelsea, Clinton, Detroit, Dexter, Farmington, Grand Ledge, Grand Rapids, Grosse Ile, Howell, Lansing, Lowell, Manchester, Marshall, Mason, Meridian, Milford, Northville, Pittsfield, Plymouth, Rockford, Romeo, Royal Oak, Saline, Salem, Sebawaing, Southfield, Tecumseh, Troy, Ypsilanti, Zeeland
The first lawn mower was invented by Edwin Budding in 1830 at Thrump, England
Chauncey Goodrich came to Ann Arbor in 1830; he ran the Goodrich House, 1831-1842 on South Fourth Ave.
Austin Wing, a Mason, from Monroe defeated Samuel Dexter, an Anti-Mason for the U.S. Congress seat on July 11, 1831; Wing became a University of Michigan Regent in 1845
Frederick and Maria Staebler purchased land at the intersection of Lodi, Scio, Freedom, and Lima townships in 1831, and their son Michael was born in 1843
Fosdick School was established in 1831 at 507 Bemis Rd. in York Township
In 1831, Gideon Whittemore (pictured above with his family), Daniel Leroy and Olmstead Chamberlain sold to Col. Mack, Gen. John R. Williams and Major Joseph Campau the newspaper called the Oakland Chronicle and the well known slave, Hector, was placed in charge of it. It became the Detroit Free Press.
The Detroit Free Press was founded in 1831 by John R. Williams and Joseph Campau; it was sold to Wilbur Storey from Jackson who moved to Detroit in 1853. In 1872, William Quinby, a 1858 Michigan graduate, became the majority stockholder and editor-in chief.
Edward Mundy came to Ann Arbor in 1831; he later served as Lieutenant Governor, 1835-1840, Attorney General, and State Supreme Court Judge
The first Catholic Church in Washtenaw County was founded in 1831 with logs on Whitmore Lake Rd., St. Patricks, in honor of Father Patrick O'Kelly
John Anderson, County Sheriff, purchased land in Pittsfield Township at 2301 Packard Rd.; his son, William, built a home in 1846
The two-story building on the far right in this early photograph was erected in 1831 on this side of Broadway by Asa Smith for his home and cabinet shop. It was the first brick structure in Lower Town. Next door, in 1833, Josiah Beckley built the three-story Huron block where he had a general store. It faced Anson Brown's new building on the other side of Broadway. Upstairs, Josiah's brother Guy Beckley published an influential abolitionist newspaper, "The Signal of Liberty," from 1841 to 1847. Over time the block housed grocery and variety stores, saloons, a meat market, and a bakery. Wooden sidewalks and cobblestone gutters edged the dirt street. The block was demolished in 1859.
Loren Mills built the first brick house in Ann Arbor in 1831
Fosdick School was established at 507 Bemis Rd. in 1831 (Ann Arbor School History)
On August 21, 1831, Nat Turner's slave rebellion broke out at Southampton County, Virginia; Turner died on November 11
William Henry "Billy" Vanderbilt inherited $100 million from his father, Cornelius Vanderbilt, in 1831
The Gilbert Family came to Ypsilanti in 1831
The Parks Tavern in Clinton was established in 1831 by James Parks after he purchased it from Oramel Skinner; it would later be known as the Eagle Tavern in 1849 when purchased by Calvin and Harriet Woods. It was a popular Stagecoach stop along with Walker Tavern in Brooklyn which was built in 1832; the Eagle Tavern was later moved to Greenfield Village.
William Lloyd Garrison published The Liberator in 1831; Garrison and his newspaper spearheaded the Abolitionist Movement in the United States, and the American Anti-Slavery Society was founded in 1833
Milan was founded in 1831 by John Marvin, Bethuel Hack, and Harmon Allen. 
New York shoemaker, Jacob Doremus emigrated to Delhi Village in 1831, and was one of the founders of Webster Church in 1833 (Delhi Village 1874 Platt Map)
The New York Central Railroad was born in 1831
Lyman Graves erected a saw mill at Paint Creek in 1832
Edward Mundy moved to Ann Arbor in 1831; he later became Justice of the Peace, Lieutenant Governor, Attorney General, and Michigan Supreme Court Justice
On January 6, 1832, William Lloyd Garrison founded the New England Anti-Slavery Society
The Anson Brown Building in Lower Town was erected in 1832 as a general store at 1001 Broadway St. (Crossing between Two Parts of Town)
Justice Gooding established the Washtenaw House Hotel in 1832; it later became a boarding house in 1878 operated by William R. Thomsen, and was torn down in 1827
Black Hawk War of 1832
John Allen and Calvin Smith were admitted to the Washtenaw County Bar in 1832 after studying law under James Kingsley
Jonathan Mann was the second German to settle in Ann Arbor in 1832
Frog Island Park was born at Ypsilanti in 1832 at Cross and Forest St.
Langford Sutherland purchased a farm at 797 Textile Rd. in Pittsfield Township in 1832
Father Gabriel Richard died on September 13, 1832 of Cholera during the epidemic
Oakgrove School was established in 1832 at Bemis & Carpenter Rd.; Mills School was established at the "old" Mills House at Saline and Ann Arbor Rd. (Ann Arbor School History)
Anson Brown became Postmaster in 1832
Attorney Olney Hawkins came to Ann Arbor in 1832
A cornerstone for the St. Peter's Episcopal Church was laid by William Narcissus Lyster, an Irishman, in 1832; the area became known as Irish Hills
On June 29, 1832, the Bank of Raisin River was chartered, and the Lake Michigan Steamboat Company was founded with John Alllen, Samuel Dexter, Anson Brown as 3 of its 21 original corporators
On August 2, 1832, the Bad Axe Massacre ended the last Indian rebellion East of the Mississippi River; on August 27, the Black Hawk War ended after its start on April 6
Minstrel Shows began in the 1830s and continued in their popularity for decades (Stereotypes and Stereotyping of African-Americans in America)
On November 2-December 5, 1832, Andrew Jackson defeated Henry Clay, John Floyd and William Wirt in the 1832 Presidential Election; there were nearly 1.3 million Americans who voted, and different states voted at different times
William Webb Harwood, one of the founders of Woodruff's Grove, sold his land there, and purchased a thousand acres in Pittsfield Township. He deeded two acres of his land to the Wesleyan Methodist Society Church along with a cemetary. The Harwoods, Arays, and Prestons were all abolitionists and involved in the underground railroad.
The Glasier Cabin was built in 1833 by Richard Glasier; he was a Quaker, and involved in the underground railroad
Stephen Mills bought land near Manchester in 1833; he traded the land for Tracks 6 and 7 in Pittfield Township in 1835 across from the Pittsfield Grange
Zion Lutheran Church was founded in 1833 in Scio Township by Rev. Frederick Schmid; he was the only German Protestant Minister in the State, and he organized churches at Detroit, Monroe, and Waterloo in Jackson County
Yellow Mills was settled in 1833 in Dexter Township after Judge Dexter and Isaac Pomeroy built a sawmill near the Bell Road Bridge in 1832; it was later renamed Dover Mills in 1863 by Thomas Birkett
Kalamazoo College was founded in 1833
The Whig Party was founded in 1833
Attorney Jonathan E. Fields came to Ann Arbor in 1833
Collins Plains was settled in 1833 by Josiah and Harrison Collins; it later became Lyndon Township, and has 35 lakes, most of any township in Washtenaw County
Livingston County was founded in 1833; the boundries took part of the land that was originally that were in Washtenaw County
The British Slavery Abolition Act of 1833 freed nearly 1 million slaves in the British Empire
Hixson Township was established in 1833 by Daniel Hixson who settled there in 1829, but later renamed Bridgewater Township (Video)
Volney Chapin came to Ann Arbor June, 1933; he formed a partnership with Jonathan Hussey, and established V. Chapin & Company. He bought the furnace of Samuel Sperry. By 1846, he employed 60 men in the manufacture of plows, mill machinery, saw-mill engines and boilers, threshing machines and separators, stoves, etc. His firm name changed to Chapin & Loomis in 1846, and Chapin, Tripp and Loomis a few years later until 1859 when he sold his share to Tripp. Chapin also owned over 6,000 acres in Saginaw Valley for his salt and lumber business. Chapin built Spring Mills in 1844, bought Yellow Mills in 1846 from Judge Samuel Dexter where he built Dover Mills, bought half interest in 1851 in the Lund Paper Mill, and in 1854 helped build the Geddes Mill. Chapin was President of the First National Bank in 1863, and served as Treasurer of the University of Michigan, 1860-1864. (The Last of the Chapin Name)
On June 14, 1833, the Blackburn Riot took place in Detroit; Thornton and Lucie Blackburn escaped from Louisville to Detroit in 1831
Lodi Township and Freedom Township were approved March 7, 1834
John Allen became Ann Arbor's first Village President in 1834
After Anson Brown died of cholera in 1834; Captain Charles Thayer became Postmaster, 1834-1841
Ann Arbor's population in 1834 was 830, Ypsilanti had 500 residents, Washtenaw County 4042, Detroit 4900
Washtenaw County built its first Court House in 1834 (Three Courthouses of Washtenaw County)
Judge Samuel Dexter built a home for physician, Amos Gray, at 8540 Island Lake Road in 1834
The Webster United Church of Christ was built in 1834 at 5484 Webster Church Rd. by Henry V. Libhart; it was the first church erected in Washtenaw County
The first paper mill in Michigan was erected in Raisinville in 1834 by Christopher McDowell; he founded the Raisin River Paper Company
Michigan's first elected governor, Stevens T. Mason, 23, on July 6, 1834, and he is still the youngest governor in the history of the United States
The Michigan Census of 1834 showed that 87,273 people resided in Michigan's Lower Penisula in 14 organized counties; 60,000 was required for statehood according to the terms of the Northwest Ordinance of 1787. Wayne County had 17,000.
On December 4, 1834, The Michigan Whig began publishing by George Corselius; it was renamed The Washtenaw Democrat on April 9, 1935
On January 8, 1835, the United States of American had zero public debt for the only time in its history
An Assassination attempt was made on President Andrew Jackson on January 30, 1835
The Ann Arbor Argus, Ann Arbor's first newspaper, began February 5, 1835 with Earl P. Gardiner; it became the Semi-Weekly Daily Argus on March 22, 1837
Attornies Norton R. Ramsdell, Robert Wilson, George Miles, George Danforth, and George Sedgwick came to Ann Arbor in 1835
On March 26, 1835, the Bank of Washtenaw was chartered along with three other banks: Michigan State Bank, Bank of Pontiac, and Erie and Kalamazoo Railroad Bank
John Rice operated a sawmill in the 1830s in Manchester; it is now known as Sharon Mills County Park
A Pocket Tourist Map of Michigan Above and Steamboat Passenger Mileage and Rates for journies in 1835
First Circus came to Ann Arbor in 1835
The first Baptist Church was built in Lower Town in 1835
In 1835, a group of liberals invited Nathaniel Stacy, a Universalist Preacher, to Ann Arbor; he later founded the Unitarian Church
Albion College was founded in 1835
Ann Allen's son, Tom, 17, moved to Ohio Spring, 1835, and John, 19, moved to New York in 1836 as did John Allen's daughter, Sarah, . After all the children left, Ann had a difficult time living in Ann Arbor as an "empty nester" with her two sons in Virginia.
Attorney George W. Jewett came to Ann Arbor in 1829, and became its second Village President in 1835
On May 11, 1835, the Constitution of the State of Michigan was adopted and approved on October 6; slavery was outlawed
On June 15, 1835, Arkansas was admitted as the 25th state
Dr. Nathan Thomas built a home in Schoolcraft in 1835; it served a a host for runaway slaves
When Governor Stevens Mason convened the legislature in Detroit on July 11, 1835, there were 21 votes for acceptance and 28 for rejection of statehood under the conditions and terms imposed by Congress
On July 15, 1835, Monroe County Sheriff, Joseph Wood was dispatched to Toledo to arrest Major Benjamin Stickney; after a conflict when Stickney resisted and fled, Governor Lucas of Ohio refused to extradite Stickney back to Wood's jurisdiction
Governor Mason dispatched the Michigan Militia to intervene in the conflict with Ohio for the strip of land in Northern Ohio near Maumee; the group was under the command of Ann Arborite, Captain John Slingerland with Captain Forsyth from Ypsilanti as second in command from an account given by Morell Goodrich. Captain A.D. Crain from Dexter was also amongst the group. They camped at Knagg's Tavern, 10 miles west of Monroe on the Raisin River; then proceeded to Toledo where they confronted Major Strickland of the Ohio Militia. There was a lot of words an taunting, but not any fighting during the Toledo War. Slingerland was later elected Sheriff of Washtenaw County.
On August 15, 1835, President Jackson appointed John Scott Horner as Governor of the Michigan Territory; he replaced Stevens Mason
The State Journal began to be published on September 10, 1835 by George Wood; it became The Michigan State Journal on April 11, 1839, and Franklin Sawyer was its edtor from May 22, 1839 to 1850. It was a Whig paper.
On December 16-17, 1835, The Great Fire of New York destroyed 530 buildings including the New York Stock Exchange
On December 28, 1835, the second Seminole War broke out; over 3,000 Indians and 1600 military deaths through 1842
Cook's Temperance House opened in 1836 by Solon and Anna Cook
On April 8, 1836, Washtenaw County was visited with a destructive rain storm
William S. Maynard replaced George J. Jewett as Village President in 1836; Maynard also started the Ann Arbor Land Company that same year, and built a home at Main & William St. that would later become the Elks Lodge at 338 S. Main St. Stock owners of the Ann Arbor Land Company included William Maynard, Elijah Morgan, Charles Thayer, Samuel Denton, Augustus Garrett, and Daniel Brown. Garrett (below) served as Mayor of Chicago, 1843-1846, after being Alderman, 1840-1843; he was also a highly successful auctioneer, but passed away in 1848 at the age of 47.
The Wisconsin Territory was created July 3, 1836
The Founding Meeting of the Michigan Anti-Slavery Society was held on November 10, 1836 in Ann Arbor; Theodore Foster and Guy Beckley were two of the local leaders
Rev. John Davis Pierce, a Congressional minister, was appointed Superintendent of Public Schools in Michigan in 1836-1841; Pierce later published The Journal of Education, 1838-1840, was elected to the State House of Representatives in 1847, helped to open Michigan Normal College in 1850, and became Washtenaw County Superintendent in 1867. Pierce Hall was named in his honor along with Pierce Middle Schools in Grosse Pointe, Waterford and Redford. Pierce graduated from Brown University in 1822 with classmate Horace Mann in 1819; Pierce attended Princeton Seminary School while Mann went to Law School. Mann was Librarian at Brown while Pierce was there.
From February 23-March 6, 1836, the Battle of the Alamo was waged
The Second Baptist Church of Detroit was founded March, 1836 by 13 former slaves who left the First Baptist Church due to discrimination; it served as a "station" for the Underground Railroad hosting over 5,000 slaves
Michigan rejected the Harris compromise in April, 1836 to the boundry conflict between Ohio and Michigan: President Jackson refused to grant Michigan Statehood until Michigan accepted the compromise. In the meantime, on June 15, 1836, Arkansas was granted statehood unconditionally.
Construction began on May 18, 1836 on the Detroit & St. Joseph Railroad which was chartered in 1831; it completed construction between Detroit and Dexter by 1840, but ran out of money. It was incorporated for $2 million and renamed Central Railroad of Michigan in 1846 reaching Kalamazoo.
Samuel Ruthruff purchased 80 acres in Superior Township in 1836 just south of Frain's Lake
The Bank of Ypsilanti was chartered in 1836
Maine Lumber Baron, Charles Merrill, purchased land in Michigan in 1836, and moved to Michigan after the Panic of 1837; by 1848, he built sawmills in Muskegon, Saginaw and Falmouth. His daughter, Lizzie, married Thomas W. Palmer in 1855.
Edwin Lawrence came to Ann Arbor in 1836
Hanover Park became Ann Arbor's First City Park in 1836
John Glenn received a 140 acre land grant at North Lake in 1836 (A Tale of Two Lakes)
The Cody Farm was purchased at 670 Textile Rd. in 1836; the Cody's were relatives of Buffalo Bill Cody
Originally named Bronson after eccentric Titus Bronson who was run out of town, it was renamed Kalamazoo in 1836
Claudius Britton sold 141 acres to Washtenaw County in 1836 for $1200; it is now Washtenaw County Farm Park. A "poor" house and insane asylum was built in 1837. A brick building known as the Washtenaw Infirmary was constructed there in 1917, but it was vacated in 1967. An exercise trail was built there in 1976, and Project Grow began using it for gardening.
Augusta Township was founded in 1836 by Judson Durkee; the first post office was established at Paint Creek in 1832, and the community of Willis became official by 1889
An informal proposal held in Ann Arbor on December 14 at the Frostbitten Convention was accepted, 62-10, that Michigan cede the strip of land in Northern Ohio known as Toledo to Ohio in exchange for the Upper Peninsula. Mason Stevens was reaffirmed as Michigan's Governor, and John Scott Horner became Secretary of the Wisconsin Territory.
On August 22, 1836, the First Presbyterian Church was founded in a log schoolhouse built by John Allen
On November 3-December 7, 1836, Martin Van Buren defeated William Harrison and Hugh White in the 1836 Presidential Election; there were 1.5 million Americans who voted, and different states voted at different times. Michigan had 3 electoral votes in its first Presidential Election; all went to Van Buren.
January 26, 1837 Michigan became the nation's 26th state with Detroit as its Capital; on March 18, 1837 the University of Michigan was created under the Organic Act and governed by a Board of Regents appointed by the Governor. Geologist Henry Schoolcraft named many Michigan counties. At the time of statehood, Michigan had 36 counties and a population of about 200,000.
Forten School was established in 1837 serving York and Pittsfield Township pupils; Carpenter School was established at Packard and Carpenter, and Roberts School was established at Michigan Ave. and Carpenter Rd.
Alva Freer moved to Lima Township and Joseph Frisbie to Sylvan Township in 1837
In 1837, Ann Arbor's population was 2,944 and Ypsilanti was 2,280 with 21,817 in the County
The President's House at the University of Michigan was completed in 1837
Panic of 1837 shut down the Bank of Washtenaw which was chartered on March 26, 1835
Wiard's Orchards was founded by George Wiard in 1837
The Agra Famine of 1837-1838 in India resulted in over 1 million deaths
Carpenter School at Packard & Carpenter was established in 1837 (Ann Arbor School History)
The first newspaper in Ypsilanti was the Ypsilanti Republican in 1837 by a young man named Wallace
The Towner House was built in Ypsilanti in 1837
The Michigan Times began its publication August, 1837, but ceased on October 27, 1840; it was Democratic
Zina Pitcher became a Regent at the University of Michigan, 1837-1852, and was elected Mayor of Detroit, 1840-1843. Pitcher was appointed Assistant Army Surgeon by President Monroe in 1822, and achieved the rank of Major and rose to Chief Army Surgeon by President Jackson. He was elected President of the American Medical Association.
Between 1787 and 1837 more than two dozen life insurance companies were established in American, but fewer than a half dozen survived; the sale of life insurance in American began in the 1760s, and promoted by Presbyterian ministers for distressed widows and children. Episcopalian priests also created a comparable relief fund in 1769
After the Toledo War, Ann Arbor won a bid to for the new site of the University of Michigan in 1837 which held its first classes in 1841 and graduated 11 men in 1845. Henry Philip Tappan became its first President in 1852. Students were required to attend daily chapel services, and church on Sundays. (War of 1817)
The First United Methodist Church was dedicated in 1837; John Baughman was the first preacher, and established the Methodist Society in 1827; they established their first church in 1830.
Proctor & Gamble was founded October 31, 1837
Elijah Parish Lovejoy, a Presbyterian Minister and Newspaper Editor, was murdered at Alton, Illinois by a Pro-Slavery mob after speaking out against the ills of slavery on November 7, 1837
On February 8, 1838, A. Kern established a new brewery in Upper Village
On March 20, 1838, an electrical storm, torrential rainfall, and disastrous wind contributed to the death of John Allen's nephew, Tommy Welch
Depot Town was established in Ypsilanti in 1838 by Mark and Rocceta Vail Norris
The King Grocery Store was founded in 1838 in Ypsilanti
Edward R. Everett replaced William S. Maynard as Village President in 1838
The Ann Arbor Journal began publication in 1838 by Seaman and Cole; it continued through August 4, 1847, and became The Washtenaw Whig by S.S. Shoff. On September 26, 1855, it was renamed The Ann Arbor Journal by Seaman and Cole which continued through 1868. It was Republican.
Depot Town was established in Ypsilanti
First Train reached Ypsilanti on February 2, 1838, Ann Arbor on October 17, 1839 and to Dexter on July 4, 1841 (Ann Arbor Railroad History) (Underground Fugitive Slave History: Ann Arbor and Ypsilanti) William Lambie came to Ypsilanti in 1838
St. John the Baptist Catholic Church built a chapel in Ypsilanti in 1839; it was enlarged to be a 16' x 24' facility in 1845, and enlarged again in 1858
Jackson State Prison opened in 1839
William S. Maynard was reinstated as Village President in 1839
Judge Robert S. Wilson came to Ann Arbor in 1835, and built a home as 126 N. Division St. in 1839; he resided there until he moved to Chicago in 1850. The home was sold to John Welles, and had other owners until 1893 when it was sold to George Wahr, noted bookseller and stationeer, who married Emma Staebler. Their daughter, Nathalie Wahr Sallade lived in the home.
Berkshire Hathaway was founded in 1839
Earle P. Gardiner started the daily newspaper, Daily Michigan Argus, January, 1839, but it ceased publication March 14, 1839 after one issue of the Morning Chronicle. On July 25, 1939, it became The Democratic Herald. T.N. Caulkins began as its publisher on August 28, 1939 to December 28, 1842. On February 1, 1843, it became the Michigan Argus with E.R. Powell and Orrin Arnold as editors; they renamed it, True Democrat, on December 15, 1845. E.R. Chase took control of the True Democrat on December 19, 1845. The True Democrat and Michigan Argus were continued by Chase and Arnold on February 6, 1846, and Sanford & Brothers gained control of the paper on November 2, 1847, but The True Democrat ceased publication in 1849. The Michigan Argus continued under Cole & Gardiner until December 29, 1854 when it became the Weekly Michigan Argus. Elihu B. Pond took control on January 5, 1855 through October 10, 1879.
Sophia Pierce, a clairvoyant physician, came to Ann Arbor in 1838; she wrote a column in the Ann Arbor Courier
Miss Mary Clark began her female seminary school November, 1839 with her sister, Chloe; Miss Mary Clark was described by Adolphus Felch as the best educated, best read, and most interesting lady he ever knew, and she was also described by others as an incomparable teacher. (Ann Arbor School History)
On December 3, 1839, Pope Gregory XVI issued In Supremo Apostalatus which condemned Negro slavery in America; however, the Catholic Church nurtured slavery with Catholic leaders including St. Augustine, Pope Martin I, and St. Thomas Aquinas who stated that the institution of slavery derives from and is instituted by God, is beneficial to slaves and masters, condemning people to encourage slaves to escape and seek freedom, that slavery is punishment for sin, and justified by natural law.
Robert's Corner was originally a stage coach stop; the house was built in 1840, and it became W.H.L. Roberts Tavern at the corner of Michigan Ave & Carpenter in Pittsfield Township
Dr. Parmenio Davis came to Ypsilanti in 1840, and became Township Supervisor in 1852, Alderman in 1858, Mayor in 1861
William S. Maynard built a home at 338 S. Main St. in 1840
The President's House was completed in 1840; it was the first structure completed for the new University of Michigan campus at Ann Arbor on 815 South University
Volney Chapin became Village President, 1840-1843
The Orrin White House was built in 1840 at 2940 Fuller Rd.
The Sixth Census of the United States occured June 1, 1840; there were now 2,487,355 slaves (14.57%). Detroit was the 40th largest city in the United States with 9,102 people
United States Population in 1840 was 17,069,453/Michigan had 212,267/Washtenaw County had 23,571/Ann Arbor ballooned to 11,991 and Ypsilanti had 2,419
The second paper mill in Michigan was built by J.H. Lund between 1840-1850 in Huron Valley; it was referenced in a 1842 Detroit Newspaper. Volney Chapin purchased half interest in the mill in 1851, but it burned down in 1854. Lund, Chapin and Company built the Geddes Mill in 1854, but sold out and it became Chapin and Company by 1865.
The Old Hero began publication on April 24, 1840, but ceased publication October, 1840 following the election; it was a Democratic Whig publication
On October 30-December 2, 1840, Benjamin Harrison defeated President Martin Van Buren in the 1840 Presidential Election; there were 2.4 million Americans who voted, and different states voted at different times. Participation of Americans in the voting increased dramatically from 57.8% in 1836 to 80.2% of eligible voters.
Underground Railroad Timeline, 1841-1870 (Underground Railroad in Ann Arbor and Washtenaw County) (Ypsilanti's Underground Railroad Past) (Saline)
Mason Hall was the first educational building devoted to instruction on the University of Michigan campus in Ann Arbor; it was started in 1840, and completed in 1841
The Signal of Liberty began publication on April 18, 1841 by N. Sullivan represented teh views of the Anti-Slavery Society; it became the Michigan Liberty Press on February 5, 1848 and moved to Battle Creek
On May 13, 1841, the Wesleyan Methodist Church was formed as a result of the division on the slavery issue with Michigan Methodists
State Bankruptcies in 1840 for Michigan and 8 other states from the Panic of 1837 led to the Bankruptcy Act of 1841 on April 19
Leopold Pokagon died in 1841
In 1841, the U.S. Post Office employed 14,290 men
John Augustus developed the concept of probation in 1841
In 1841, Alabama Abolitionist, James Birney, moved to Saginaw
President William Harrison died of pneumonia on April 4, 1841, one month after taking office
Rev. Thomas Holmes came to Chelsea July, 1841, and was pastor at the Congregational Church; he later served as 3 time President of the Washtenaw County Historical Society, 1881, 1891 and 1895
The death of Mary Rogers shocked the nation on July 28, 1841; it inspired Edgar Allen Poe's story in 1842, The Mystery of Mary Roget
The first College at the University of Michigan was established in 1841, The College of Literature, Science and Arts with 2 teachers and 7 students
Michigan Map in 1842 by Henry Schenck Tanner
In March, 1842, a Detroit Newspaper reported that the census reported 85 stores in Washtenaw County, and 157 Schools with 5,650 pupils. Salem Township had the most schools with 14, but Ypsilanti had the most pupils with 603
Mutual of New York (MONY) was founded in 1842
On March 8, 1843, 16 Michigan Counties were renamed from their original names: Alishcum, Anamickee, Chenoquet, Kanotin, Kautawaubet, Kaykakee, Michilimackinac, Meegisee, Mikenauk, Negwegon, Notipekago, Okkudo, Shawono, Tonedagana, Utwattin, and Wabasee to Alcona, Alpena, Antrim, Clare, Crawford, Emmet, Iosco, Kalkaska, Lake, Mackinaw, Mason, Montmorency, Osceola, Otsego, Roscommon, and Wexford
William R. Thompson replaced Volney Chapin as Village President in 1843
On May 1, 1843, a quarrel between Patrick Dunn and Charles Chorr left Dunn dead by gunshot; Dunn have previously assaulted Chorr on June 21, 1842. On November 25, a jury found Chorr guilty of 1st degree murder, and sentenced to hang; however, he escaped and was never to be heard from in Ann Arbor again.
On June 1, 1843, Isabella (Bell) Baumfree became a Methodist and renamed herself as Sojourner Truth; she spoke in Battle Creek in 1856, and moved there in 1866 where she resided until her death in 1883
By 1843, there were 51 mills in operation in Washtenaw County
Charles Dickens published Oliver Twist in 1843; his major works were published from 1836-1870, and he is considered the greatest writer in English history behind Shakespeare
Ypsilanti Sentinel, 1843-1848 (Library of Congress)
Gordon Hall was completed in Dexter in 1843
William Davis built a home in Ypsilanti designed by Arden Ballard in 1843 at 218 N. Washington St.; when Davis died in 1851 and his wife, Mary, died in 1883. The property was purchased by the Ladies Literary Club in 1913 from Edward Davis.
The Michigan Argus restarted its operations as a daily newspaper in 1843 under E.R. Powell and Orrin Arnold
The first Christmas Cards were sent in 1843
Methodist Minister, Guy Beckley, was a leader in Ann Arbor for the Anti-Slavery movement; he published Signal of Liberty and resided at 1425 Pontiac Trail (This Old House)
The Coon Hunter began publication June 1844 by Orrin Arnold
Judge Robert S. Wilson had a home built in 1843 at 126 N. Division; it was sold to George Wahr in 1892
Andrew Ten Brook left the Baptist Church of Detroit where he was Pastor to become the Chair of Moral and Intellectual Philosophy at the University of Michigan. He was the fifth Professor chosen to lead the University along with Douglass Houghton, Joseph Whiting, George Palmer Williams, and Abram Sager. The four Professor's Houses were built in 1839 and 1840 on South University to accommodate these esteemed faculty.
The "Know-Nothing" Party was founded in 1844; it was also known as the Native American Party and the American Party, and was considered a Right Wing Anti-Immigrant particularly Anti-Catholic
Tecumseh Hotel was built in 1844 in Ypsilanti
Cobblestone Farm was built in 1844 at what is now 2781 Packard Rd. at the front of Buhr Park; Dr. Benajah Ticknor bought the property in 1835 from Ezra Maynard
The Starkweather Farmhouse was built in 1844 at 1266 Huron River Drive by John Starkweather and Mary Ann Newberry who were married on June 5, 1839. John Starkweather was a real estate entrepreneur , and was appointed Assistant Superintendent of Public Instruction by Governor Mason in 1841 with John Pierce. Elijah McCoy was an employee on his farm. The Starkweathers resided on the farm for 34 years, and moved to 130 North Huron in 1875; John died in 1883. The farmhouse was demolished in 2003.
Attorney Olney Hawkins who came to Ann Arbor in 1832 replaced William R. Thompson as Village President in 1844
Thomas McCue came to Ann Arbor Spring, 1844 to take his mother, Ann Allen, 47, back to Virginia; her daughter, Sarah, married Dr. Addison Waddell, on January 20, 1848. Ann, an Ann Arbor founder, stayed in Virginia until she died on November 27, 1875. (McCue Papers)
The Ypsilanti Sentinel began to be published in 1844 with I.M. Edmunds, John Van Fossen, Arden Ballard and M. Towne in support of the Whig Party
Stephen Foster, the Father of American Music, wrote 200 songs, 1844-1864
On September 17, 1844, the Ann Arbor Lodge of Freemasons reorganized after the Morgan Incident
The Mill-boy of the Sashes began publication October, 1844
November 1-December 4, 1844, James Polk defeated Henry Clay in the 1844 Presidential Election; there were 2.7 million Americans who voted, and different states had different election times
On December 4, 1844, Michigan Central College was founded in Spring Arbor; it would later move and become Hillsdale College in 1855
On March 3, 1845, Florida was admitted as the 27th state
On March 17, 1845, the rubber band was invented by Stephen Perry
On March 18, 1845, Johnny Appleseed died at Fort Wayne, IN at the age of 70
On April 10, 1845, a great fire destroyed a third of the city of Pittsburgh causing $6-12 million in damage
A fire destroyed the Michigan Central Train Station in 1845
The first German Church was built at Washington and First in 1845
St. Thomas Catholic Church was established in 1845 on E. Kingsley St. after the efforts of Father Thomas Cullen began in 1839 to build a Catholic Church in Ann Arbor
A German School was established in 1845 in the basement at Bethlehem Church on First St. (Ann Arbor School History)
Ann Arbor's population in 1845 was 3,030 with 39 African-Americans
Probate Judge George Sedgwick replaced Attorney Olney Hawkins as Village President, 1845-1849
On May 2, 1845, Deforest Phelps was murdered at Peninsular Mills Dam
John Allen won a seat on the Michigan State Senate, 1845-1848
The first graduation ceremony at the University of Michigan was in 1845 with 11 men earning degrees
Stephen Mills built a home for H.H. Brinkerhoff at 9180 Saline-Milan Rd. in 1845; it was sold to John Burg in 1874
Calvin Fillmore, brother of President Millard Fillmore, 1850-1853, bought 100 acres in Scio Township in 1845
On July 4, 1845, a picnic was held on Belle Isle Park, formerly Hog Island, it was the largest city park in America at 982 acres, larger than Central Park in New York
Frederick Douglass published his autobiography in 1845 about his life as a slave
New York Life Insurance Company was established in 1845
The Irish Famine, 1845-1852, resulted in 1 million deaths and Ireland losing 20-25% of its population to death and immigration
Beta Theta Pi became the first fraternity at Michigan, July, 1845 and Chi Psi the second December, 1845; Chi Psi had the first fraternity house where Forest Hill Cemetery stands
Salem Township was re-surveyed in 1845 by Harvey Parks
On December 29, 1845, Texas was admitted as the 28th state
Alpheus Felch served as the 5th Governor of Michigan from January 5, 1846-March 3, 1847; he came to Michigan from Maine, and moved to Monroe in 1833. He was appointed State Banking Commissioner in 1838 after serving in the Michigan House of Representatives, 1835-1838, and was also State Auditor in 1842. He moved to Ann Arbor in 1843. He was later elected as U.S. Senator, 1847-1853. Felch served as Tappan Professor of Law, 1879-1883.
In 1846, Isaac Van Woert swore in an affidavit to a justice of the peace in Ann Arbor that he had been visited by the ghost of Martha Mullholland who told him she had been murdered by a doctor at the behest of her brother-in-law, James Mullholland, to prevent her from returning to Canada. The legend claims Mullholland committed another murder, and dumped the body in Frains Lake. This is the Legend of the Dixboro Ghost. (MLive)
Samuel Pettibone surveyed Freedom Township in 1846.
On January 28, 1846, the Ann Arbor Daily Argus restarted again
70,000 Mormans migrated to Utah in 1846 after the assassination of Joseph Smith in 1844 and the Missouri Morman War in 1838; Brigham Young became their leader, and the first governor of Utah
Jacob Doremus tried to name the area, Doremusville, in honor of his deceased wife, but other residents preferred Delhi Village in 1846
In April, 1846, a log cabin was built by David James and other Chi Psi Fraternity members on the property that would become the Forest Hill Cemetery
On April 25, 1846, the Mexican-American War ensued through February 3, 1848; it resulted in the Mexican Cession from the Treaty of Guadalupe Hidalgo
Michigan became the first state to abolish the death penalty in 1846
It is believed that the four famines in China in 1846, 1849, 1810, and 1811 caused over 45 million deaths
Daniel Sloan and Volney Chapin purchased Yellow Mills from Judge Dexter in 1846 and erected a Mill at Bell Rd. and Dexter-Pinckney Rd. (then called Stage or Plank Rd.)
Madeleine Bertrand and Magdelaine Laframboise died in 1846
George DeBaptiste came to Detroit in 1846
On August 10, 1846, the Smithsonian Museum was established
On December 28, 1846, Iowa was admitted as the 29th state
Samuel Denton, a University of Michigan Professor of Physics and Internal Medicine, founded Denton or Dentonville at Eastern Ypsilanti near Canton and Belleville in 1847; he also served as a Senator in the State Legislature, 1845-1848, was one of the original Board of Regents at the University of Michigan, and served as Dean of the Medical School
On January 13, 1847, the Ann Arbor Lodge of Freemasons was chartered as Oriental Lodge No. 15
The first telegraph office was set up in 1847 at the Train Station
The First Congregational Church was organized on March 23, 1847; many parishoners separated from the First Presbyterian Church on the issue of negro slavery
State Capitol moved from Detroit to Lansing in 1847; Lieutenant Governor Charles Bush cast the deciding vote, and he resided in nearby Genoa Township in Livingston County. Ann Arbor lost its bid to become the State Capitol; other contenders included Marshall, Battle Creek, Albion, Grand Rapids, Jackson, Lyons and Byron in Shiawassee Township. (Michigan State Capitol History)
The Bronte Sisters published Jane Eyre, Wuthering Heights and Agnes Grey in 1847
John Stoughton Newberry graduated from the University of Michigan in 1847; he was later a congressman and industrialist
On July 1, 1847, the first U.S. Postal Stamp was issued
The first Washtenaw County Fair was held in 1848 at the house and yard occupied by the Catholic School
The University of Michigan Medical School was founded in 1848; it was the second College with its first graduating class in 1852
The California Gold Rush began on January 24, 1848
The Free Soil Party was established in 1848
B'hoy's Eagle began publication in 1848 by Col. Crocket; it was a satirical paper
The Fair Society erected a log cabin 28 x 40,' 14' high with an 8' porch with 167 names inscribed in its walls in 1848 of the County's Pioneers
The Communist Manifesto was published on February 21, 1848 by Karl Marx and Friederich Engels at London, England
On May 29, 1848, Wisconsin was admitted as the 30th state
On July 19, 1848, the first women's rights convention was held at Seneca, NY
Lewis Cass lost the 1848 Presidential Election to Zachary Taylor on November 7, 1848; there were 2.8 million Americans who voted
The South Wing of University Hall was built in 1848, and completed in 1849; together with Mason Hall, it completed University Hall
On March 3, 1849, the U.S. Department of Interior was created
William Finley replaced George Sedgwick as Village President in 1849
On May 17, 1849, the St. Louis Fire killed over 4,500
Yellow Mills was given a post office at Base Lake on August 30, 1849; Miles Y. Hood was postmaster
In 1849, Michigan Normal School was opened in Ypsilanti with 122 students enrolled by 1853; its first building building was dedicated on October 5, 1852. Adonijah Welch, a 1849 University of Michigan graduate, was its first President; Welch was elected U.S. Senator in Florida, and served at Iowa State President, 1869-1883.
John Barry became Michigan's only 3 Term Governor in 1849
Helen McAndrew arrived in Rawsonville in 1849, and became the first female physician in the area in 1850 as she moved to Ypsilanti
In 1849, Ypsilanti High School was founded as Union School; Byron Cutcheon, a University of Michigan graduate, was one of its early principals. Ypsilanti High School is the 3rd oldest high school opened in the State of Michigan, and 72nd oldest in the United States.
Elisha Congdon's house burned down in 1849 in Chelsea
On September 25, 1849, the first Michigan State Fair was held in Detroit
By 1850, Life Expectancy was 38 years; if a person lived to 20, they could expect to live for another 40 years, and if a person lived to 30, they could expect another 34 years. The leading causes of death at that time were Tuberculosis, Dysentery, Cholera, Malaria, Typhoid Fever, Pneumonia/Influenza, Diptheria, Scarlett Fever, Meningitis, and Whooping Cough.
John Allen left Ann Arbor in 1850, and went West to seek a fortune in the Gold Rush
The Old Medical Building was completed in 1850; it was demolished in 1914
The oldest known picture of Ann Arbor is the staff of the Michigan Argus in 1850
The Three Fifths Compromise was reached in 1850 and a stricter Fugitive Slave Law was passed; there were 23 million Americans in 1850 with nearly 10% of the population being foreign born immigrants
By 1850, it is estimated that over 100,000 slaves escaped from the Underground Railroad (Underground Railroad in Detroit and Kalamazoo); there were 231 blacks in Washtenaw County in 1850
Abra Hurd had Stephen Mills built her a home at 1880 Textile Rd. in 1850 in Pittsfield Township
Paul Cousins, a Dexter Teacher, Councilman and Rotarian, founded Cousins Heritage Inn at Dexter in the 1850s
The McCollum House was built by Stephen Mills in 1850 at 4576 Ann Arbor-Saline Rd.
The Sidetrack Bar & Grill was established in Ypsilanti in 1850
Bernhard Stroh opened the Stroh Brewing Company in 1850
On September 9, 1850, California was admitted as the 31st state
On March 11, 1851 John Allen, Co-Founder of Annarbour died at the age of 53 after leaving Ann Arbor for the California Gold Rush (Ann Arbor population in 1850 was 4500, 28567 in Washtenaw County, 21019 in Detroit, 397654 in Michigan, and 23 million in the USA); Ann Arbor incorporated as a city in 1851.There were 72 University of Michigan graduates in their first decade, 1840-1849, all in Literary; there were 7 full-time faculty. Michigan earned $16 million of income with 92.6% of the income from state lands. The University of Michigan Medical School was founded in 1848, and graduated 90 physicians by 1852. The School of Law opened in 1859. The University of Michigan Hospital was the first University Hospital in the nation in 1869.
Ann Arbor was incorporated as a city on April 4, 1851
In 1851, the University of Michigan had 17 "foreign" students of 64 total students enrolled as undergraduates; these were considered "out of staters"
Massachusetts Mutual Life Insurance Company was established in 1851
The YMCA was launched in 1851
George Sedgwick became Ann Arbor's first Mayor in 1851-1853; he was formerly a Probate Judge, and served as Village President, 1845-1849, and relocated to Chicago in 1853
with his partner, James Monroe Walker, and were solicitors for the Chicago, Burlington & Quincy Railroad Company through 1875. Walker was an 1849 University of Michigan graduate who became President of that railroad company, 1870-1875.
First Ward School was established on State St. in 1851; it was later renamed West Hall (West Hall History) (Ann Arbor School History)
Congress Street Fire in Ypsilanti in 1851
Hope College was founded in Holland in 1851
Buchoz Block in 1851 on Detroit St. & Fifth Ave.
The Taiping Rebellion in China, 1851-1864, left 20-100 million people dead
On September 18, 1851, the New York Times was founded; it has the second largest circulation in the United States and has won 122 Pulitzer Prizes
Zachariah Chandler was elected Mayor of Detroit in 1851; he lost the race for Governor in 1852, but was elected U.S. Senator in 1857 and served until 1874 when he became Secretary of the Interior and Chairman of the Michigan Republican Party.
The first graduating class for the University of Michigan Medical College had 90 graduates; by 1852, there were 101 students who graduated as undergrads
A look at Detroit in 1852
The Railroad from Detroit to Chicago was completed in 1852
The Town Hall School was built on the Geddes Farm in 1852 at the corner of Morgan and Thomas Roads; it taught students yearly from the 1880s through 1957 with 97 teachers on staff over 105 years. The schoolhouse was rebuilt in 1895, and moved to the campus of Eastern Michigan University on July 7, 1987 as a symbol of the University's dedication to teacher education. (Ann Arbor School History)
Uncle Tom's Cabin was published in 1852 by Harriet Beecher Stowe
Samuel Colt began lobbying Congressmen for the purchase of his guns for military in the 1850s
Muehlig Funeral Chapel was founded in 1852 by Florian Muehlig on 307 S. Main St.; it moved to its present location at 403 S. Fourth Ave. in 1929
On August 12, 1852, Henry Philip Tappan was unanimously elected President of the University of Michigan at a salary of $1,500 per year; the Regents first offered the position to Henry Barnard of Connecticut. After Barnard turned down the offer, John Hiram Lathrop, Wisconsin Chancellor, was also considered. Tappan moved to Ann Arbor October, 1852.
The first Intercollegiate Athletic event in America was held between clubs from Harvard and Yale in 1852; it was a 2 mile rowing match which Harvard won.
On November 2, 1852, Franklin Pierce defeated Winfield Scott in the 1852 Presidential Election; there were over 3 million Americans who voted, and his only child, Benjamin, 11, died on January 6, 1853 in a train accident near Andover, MA
City Brewery was established in 1853 (Forgotten Brewery Caves) on 206-222 South First St.; it was G.F. Hauser's City Brewery in 1860, John Reyer's City Brewery in 1868, and Ekhardt Brothers Brewery in 1872. The Panic of 1873 bankrupted the brewery. Ann Arbor Central Mills acquired the property in 1882. In 1921, Ernest Lohr bought the mill buildings to use as a feed store until 1939.
The Kempf House was built in 1853 by Henry DeWitt Bennett, Secretary and Steward at the University of Michigan, 1869-1883, at 312 S. Division St.
Erwin B. Tremain replaced George Sedgwick as Mayor of Ann Arbor in 1853
In 1853, Thomas Birkett came from England working as a miller for D.B. Sloan & Co. at Yellow Mills
Frank Staffan established the Staffan Funeral Home at Chelsea in 1853; he build coffins as a cabinet maker and carpenter, and also served as President of the School Board
Aetna was founded in 1853
Mitchell Map of Michigan in 1853
In 1853, Samuel Codes Watson, an African-America student, was admitted to Michigan's Medical School
On December 30, 1853, James Gadsen, Ambassador to Mexico, enlarged the borders of Arizona and New Mexico with the Gadsen Purchase for $10 million
By 1854, Ann Arbor had 3,339 people including 34 African-Americans with 244 students enrolled at the University of Michigan with 17 instructors
The Bleeding Kansas crisis began January, 1854 following the introduction of the Kansas-Nebraska Act of 1854
Earle P. Gardiner and L.W. Cole sold the Daily Argus to Elihu B. Pond in 1854, and circulation increased to 1,800
The Michigan School for the Deaf and the Blind opened in February 1, 1854
Corydon La Ford began teaching anatomy at the University of Michigan; he continued for 40 years until 1894
The University of Michigan became the first public institution to award Engineering degrees in 1854
The Whig Party became the Republican Party in 1854
Tappan built the Detroit Observatory in 1854; the 3rd largest telescope in the world was installed in 1857
On July 6, 1854, Andrew Jackson held the first official meeting of the Republican Party in Jackson, Michigan Under The Oaks; Jackson was founded in 1829 and named in honor of the 7th President of the United States
Stone School was established in 1854; it burned down in 1911 (Ann Arbor School History)
On August 19, 1854, the Grattan Massacre at Fort Laramie, Wyoming killed over 4,000 people
James and Lucinda Hinsdale Stone founded the Kalamazoo Baptist College which was later known as the University of Michigan Branch at Kalamazoo since they moved to Kalamazoo in 1843; it became chartered as Kalamazoo College in 1855
A painting of the University of Michigan Campus in 1855
On February 12, 1855, the Agricultural College of the State of Michigan was founded; it would later be called State Agricultural College in 1861
Jim Kingsley replaced Erwin B. Tremain as Mayor of Ann Arbor in 1855
The first paper mill opened in 1855 in Ypsilanti
In 1855, Michigan established the House of Correction for Juvenile Offenders in Lansing; the name was changed in 1859 to State Reform School. Eventually, it was renamed Lansing Boys Vocational School, and it closed in 1972
In 1855, both Alabama and Georgia passed laws permitting workers to sue their employers; Worker's Compensation was initiated
The Michigan Female College was established in Lansing in 1855 by Abagail Rogers
Chief Noonday died in 1855 at the age of 98
Fifth Ward School was established on Wall Street in 1855 (Ann Arbor School History)
Ralph Waldo Emerson spoke in Ann Arbor on "Human Beauty" in January, 1856
William S. Mayard began his third term as Mayor of Ann Arbor, 1856-1858
Union School opened in 1856 (Ann Arbor School History); it was the 4th oldest high school to open in the State of Michigan, and 78th oldest in America. Daniel B. Briggs was its first Principal; it opened with 11 students and 8 teachers. The school was built for $32,000, and the land was purchased for $2,000.
Richard Hooper established a brewery at State and Fuller (High) Streets in 1856; it was later known as Ann Arbor Brewery in 1866 after Richard died and left the operation to his brother, Charles, and son, Frederick
In 1856, Henry Reichle built the Exchange Hotel in Frankenmuth with all-you-can-eat chicken dinners; Reichle ran the operations for 20 years until 1876. The William Zehnder acquired the hotel and remodeled the building; the Zehnder family incorporated the business in 1947, and purchased Fischer's Hotel (founded in 1888 as the Union Hotel) in 1950 which was renamed The Bavarian Inn.
Franklin House Hotel Main at Huron in 1856
The Knight House was built in 1856 at 4944 Scio Church Rd.; a school house called Knight School was built to the east (Ann Arbor School History)
In 1856, Jacob Hangsterfer threw two obnoxious University of Michigan students out of his establishment at Main & Huron Streets; they returned the next night with weapons and demands, and caused a menacing disruption that included damage. No arrests were made, but six students went to Harry Binder's Hotel and Saloon a few nights later following an event at Alpha Nu and crashed a private event. The students were thrown out of the event, and returned later with a mob and killed Binder's dog. As a result of this, no liquor licenses were to be issued east of Division Street.
On July 9, 1856, James Jesse Strang was murdered at Voree, Wisconsin; he estabished a monarchy at Beaver Island where he moved in 1848, and was one of the leaders of the Morman Church. On July 5, 1856, the most disgraceful day in Michigan history, 2,600 of his followers were herded into steamers from Beaver Island, robbed of their monies and personal possessions, and dispatched on the shores of Lake Michigan
In August, 1856, S.B. McCracken published The Michigan State Register; it became the Local News and Advertiser by July 21, 1857. Lorenzo Davis took over the paper on January 11, 1859, and renamed it, The Ann Arbor Local News. Davis & Burlingame acquired the paper on August 28, 1860, and renamed it The Michigan State News
On August 27, 1856, Abraham Lincoln spoke at Bronson Park in Kalamazoo (Other Political Leaders who spoke at Bronson Park)
The Chemical Laboratory was built in 1856
On November 4, 1856, James Buchanan defeated John Fremont and Willard Fillmore in the 1856 Presidential Election; there were over 4 million Americans who voted. Michigan voted for Fremont.
In 1857, a student died at the University of Michigan due to drunkenness during a fraternity initiation
In 1857, Mack & Company was founded by Christian Mack on Main Street in Ann Arbor; it grew to 12 floors and 24 departments and incorporated in 1895. It closed in 1940.
On March 6, 1857, Lewis Cass, Territorial Governor of Michigan, 1813-1831, was named Secretary of State
George Armstrong Custer was admitted to West Point in 1857; he was raised in Monroe
Bethlehem Steel was founded in 1857
Northwestern Mutual Life Insurance Company was established in 1857
Philip Bach was elected to the school board in 1837 where he served until 1891; Bach was also Mayor of Ann Arbor, 1858-1859 (Ann Arbor School History)
Hutzel's was founded on May 1, 1857 by August Hutzel at 114 S. Main St.; his son, Titus, became a plumber
On March 6, 1857, the Dred Scott Decision was rendered to settle the slave question on citizenship; it ruled that negroes, free or slave, had no citizenship rights
Valentine School was established in 1857 at Michigan Ave & State Rd. near Saline
The nation's first Veterinary College was established in 1857 by the New York College of Veterinary Surgeons; hog cholera in the Ohio Valley in 1833, and pleuro-pnemonia (lung plague) of cattle spreading in America from Germany, 1843-1892, helping spur the need for qualified physicians
On June 16, 1857, the Ann Arbor Lodge of Freemasons was chartered as Lodge No. 85 and moved to the 3rd floor of 109 N. Main St.
On August 11, 1857, Simon Holden was waylaid near Chapin's Furnace, shot in the abdomen and robbed of $500; Robert and Esther Fuller and Frank Walker were indicted for the murder on September 11. Esther Fuller was not prosecuted, but both Robert Fuller and Frank Walker were convicted and sent to prison; however, they motioned for a new trial, and the Supreme Court ordered it a year later. When they were returned to the Ann Arbor jail, they escaped before the trial took place, and never recaptured.
On September 7-11, 1857, the Mountain Meadows Massacre occurred in Southern Utah killing 17
On October 28, 1857, Mrs. Henrietta Wagner and her 3 year old son, Oscar, were murdered by Henry Wagner with an ax; he was convicted and sentenced to life in prison.
On December 17, 1857, the Washtenaw County Historical Society was formed with John Geddes as its temporary chairman
Ebenezer Wells, a physician, built a home at 208 N. Division St. in 1858; he was elected Mayor of Ann Arbor in 1863, served on the Ann Arbor School Board, and was President of First National Bank, 1863-1882 when he died. Wells Street was named in his honor.
Chief Okemos died in 1858
A Typhoid Fever Outbreak in Detroit in 1858
Jacob Haller started a jewelry store in 1858 at 22 E. Huron St.
In 1858, a Methodist Episcopal Church was built at 5221 Church St. in Dixboro; it would later become the Dixboro United Church of Christ
On April 2, 1858, the Ann Arbor Gas Light Company was founded at the corner of Beakes, Summit and Depot Streets with $23,000 of capital; Charles Tripp, S.H. Douglass, James Clements, E.W. Morgan, and H.W. Wells were its original directors
Philip Bach replaced William S. Maynard as Mayor in 1858
The Tappan Oak was dedicated by the Class of 1858 (The Tappan Oak-150 Years of History on the Diag) (Relocation of the Tappan Oak cost $400,000)
On May 11, 1858, Minnesota was admitted as the 32nd state
On June 25, 1858, James Bush and Horace Richmond were digging a 35 foot well on the premises of L.C. Risdon and W.S. Saunders when the curbing gave way and they were buried beneath 17 feet of earth and rubbish; after an entombment of 26 hours, Bush was rescued and Richmond 4 hours later
In 1858, President Tappan opposed the applications of Sarah Burger, Harriet Patton, and Augusta Chapin for admission to the University of Michigan; the next year in 1859, 1500 Michigan citizens signed a petition for the admission of women to the University
Union School in Ypsilanti was dedicated on August 17, 1858 at West Cross and Washington; it served (Early Elementary and Secondary School in Ypsilanti)
The Ypsilanti Herald began publication in 1858 by Norris & Follett
Ann Arbor YMCA was established in 1858
Joseph Watts home NE corner Liberty at Division in 1858; Watts was a jeweler
The University of Michigan yearbook began publication in 1858 with The Palladium
The Lincoln-Douglas Debates took place in 1858, 7 debates August 21-October 15
The original Ypsilanti St. John the Baptist Catholic Church was completed by December 25, 1858; it was founded in 1845
Ann Arbor Local News was published January 11, 1859 by Lorenzo Davis
Charles Darwin published On The Origin of Species in 1859
On February 14, 1859, Oregon was admitted as the 33rd state
On February 20, 1859, Washtenaw Mutual Fire Insurance Company was established; Munnis Kenny, President of the Washtenaw County Historical Society was one of its founders
Robert J. Barry, an Internal Revenue Collector and Assessor, replaced Philip Bach as Mayor of Ann Arbor, 1859-1861
University of Michigan Glee Club in 1859
Amherst and Williams Colleges played the first intercollegiate baseball game in 1859
Charles Darwin's book, On the Origin of Species, articulated his Theory of Evolution in 1859
Gilman & Company was founded in 1859 in New York by George Gilman; it became known as The Great Atlantic & Pacific Tea Company (A&P)
Forest Hill Cemetery was built May, 1859 (History)
Cross Street Bridge in 1859
Oil was discovered in Pennsylvania in 1859; U.S. production in crude oil was 2,000 barrels
Adrian College was founded in 1859
Claudius Buchanan Grant became Principal at Union School in 1859, but left to enlist in the Civil War in 1862
The Follett House opened on July 4, 1859 in Ypsilanti; it was considered the finest hotel between Detroit and Chicago, and Benjamin Follett was Mayor of Ypsilanti in 1860
Thomas Cooley moved to Ann Arbor in 1859 as a Law Professor at the University of Michgan; he was appointed Dean of the Law School in 1877-1884, and was elected to the Michigan Supreme Court, 1864-1884. James V. Campbell and Charles I. Walker were also hired in 1859 for the Law School. Campbell served on the Michigan Supreme Court, 1858-1890.
Michigan began open season on white-tail deer hunting on August 1, 1859 through December 31 (DNR), although licences weren't required until 1895
On August 29, 1859, the first insane asylum was established in Michigan at Kalamazoo; it was called Michigan Asylum for the Insane
The State of Michigan passed a law allowing the organization of high schools in 1859; there were 7 graded schools in 1850, but it grew to 85 by 1860
Michigan's first yearbook, Palladium, was published for the 1858-1859 school year
On December 2, 1859, Abolitionist John Brown was hung after leading a raid at Harper's Ferry October 16-18
Main at Washington in 1860
On February 17, 1860, Ralph Waldo Emerson spoke at Ann Arbor on "Manners and Morals"
Hangsterfer's Hall in 1860; it was built by Jacob Hangsterfer at Main and Washington
In 1860, Cricket was the first organized sport at the University of Michigan
Loomis & Talbott published the first Ann Arbor City Directory in 1860
The Honolulu House was built at 107 N. Kalamazoo Ave in Marshall in 1860 (Inside the Honolulu House)
Standard & Poor's was established in 1860
The Beal House was built sometime in the 1860s at Fifth Ave. & William St.; the 15 room mansion was demolished in 1957 to make way for the Ann Arbor Public Library
Guardian Life Insurance Company was established in 1860
Luther Boyden built a house at 3300 Joy Rd. in Webster Township in 1860
Aaron Douglass built a home a 6595 Plymouth Rd. in Superior Township in 1860; he sold the house and farm to John Nanry in 1864
Milton Bradley founded the Milton Bradley Company in 1860, and his first game was the Checkered Game of Life which sold over 45,000 in the first year; it was modernized into the Game of Life in 1960
Washtenaw County Courthouse in 1860
By 1860, Ann Arbor's population was 5,097/Washtenaw County 35,686/Ypsilanti 3,955/Dexter 856/45,619 in Detroit/State of Michigan 749,113/USA 31,443,321
First Ward School was established in Ypsilanti in 1860 at the old Presbyterian Church on Pearson St.
In 1860, the Ann Arbor City Directory listed only one place to buy coal, Widenmann's Hardware at Main & Washington (When Coal was King); Christian Eberbach bought the store in 1878. August Widenmann's son, Robert, was a U.S. Marshall during the Lincoln County War. Widenmann's daughter, Pauline, was an accomplished singer who graduated from the Cincinnati Conservatory of Music at the age of 18 and performed at the May Festival; she later married Reuben Kempf in 1883, and was Choir Director at the First Congregational Church.
On May 22, 1860, Lucy Washburn was found dead at the bottom of her cellar steps in Ypsilanti; her estranged husband, G.W. Washburn, a butcher with an alcohol problem was found guilty of the act.
On July 29, 1860, Dr. Stephenson observed the worst storm in Ann Arbor's hundred year as 9 inches of rain fell in 2.5 hrs, and the Huron River rose 18 inches in 15 minutes. Allen's Creek swept away every bridge that spanned along Ann Arbor's east-west streets
On August 6, 1860 Latin Professor Henry Simmons Frieze became acting President of the University of Michigan due to the resignation of Bishop Haven; Frieze would be acting President again, 1880-1882, while Angell became Minister to China, and again 1887-1888 while Angell served on the International Commission of Canadian Fisheries. Frieze was credited with helping high schools become accredited.
On November 6, 1860, Abraham Lincoln defeated Stephen Douglas, John Breckinridge, and John Bell in the 1860 Presidential Election; there were over 4 million Americans who voted
Austin Blair was elected Governor of Michigan on November 6, 1860; he was elected to the U.S. House of Representatives in 1867
On December 20, 1860, South Carolina became the first state to secede from the Union; they had the highest percentage of their population enslaved at 57%. The first battle of the Civil War was fought at Fort Sumpter on April 12, 1861 with a confederate victory.
On January 29, 1861, Kansas was admitted as the 34th state
Western Brewery was established in 1861 (Beer the Way Ann Arbor Liked It)
Main Street in 1861
On February 23, 1861, an Assassination plot was uncovered on President Lincoln
Henry Philip Tappan addressed Ann Arbor Citizens in 1861 as the Civil War erupted
University of Michigan Student Civil War Captains in 1861
The Civil War erupted on April 12, 1861, it was estimated that there were 4 million slaves in America (Ann Arbor during the Civil War); Virginia had nearly 500,000 slaves while Georgia had 460,000 and Mississippi had 435,000. Jefferson Davis became the President of the Confederacy on February 18, 1861. The Battle of Bull Run in Virginia began on July 21.
John F. Miller, a Book Seller at Stationer of Miller & Webster, replaced Robert J. Barry as Mayor of Ann Arbor in 1861
Second Ward School Opened in 1861 at Jefferson and Fourth St. (Ann Arbor School History)
On June 18, 1861, the Peninsular Courier commenced operations by C.G. Clark and W.D. Wiltsie; it merged with the Ypsilanti Herald on December 31, 1861, but was reestablished as the Pensinsula Courier February 18, 1862 by Wiltsie and Holmes. It became the Peninsular Courier and Family Visitant on June 21, 1866 by Alvin Wood Chase, but later became the Ann Arbor Courier on April 7, 1876 when Chase sold out to Rice Beal
Daniel Sloan died in 1861; Thomas Birkett purchased half interest in Yellow Mills with Volney Chapin, and bought out his interest in 1863. Birkett renamed the mill, Dover Mills, after his home in Dover, England, and purchased 425 acres in Dexter Township including Prospect Hill which was later known as Peach Mountain after he planted nearly 2,000 peach trees and 100 pear trees
The Detroit House of Corrections was established in 1861 near Eastern Market; the city purchased 1,000 acres between Plymouth and Northville Townships in 1919, and began a prison camp there in 1920. The new prison was built there in 1930 for $2.5 million, and it was shut down in 2004
On November 6, 1861, John Innes was found lying dead on a sidewalk in front of Stebbins & Wilson's store on Maynard St. He left a grocery store of Edward Earl on Ann St. at 10 p.m. the previous evening in the company of Barnard Hankins, both intoxicated, and on their way to obtain lodgings; his death was deem to be accidental.
Yale granted the first Phd. in 1861
On March 3, 1862, Chester Arnold killed Henry Feldman with an ax in Ypsilanti after a quarrel about a woman; Arnold was found guilty and sentenced to two years in the penitentiary.
March 28, 1862 University of Michigan Commencement
On April 21, 1862, John Hancock Insurance Company was established
Charles Spoor became Mayor of Ann Arbor in 1862; he came to Ann Arbor in 1835; he owned a harness shop in the old Albion Block
Uriah Lawton became Principal at Union School in 1862 (Ann Arbor School History)
On May 15, 1862, the U.S. Department of Agriculture was created
Diag in 1862
On May 20, 1862, Abraham Lincoln signed into law the Homestead Act; this law permitted settlers 160 acres to be given away if the owners maintained and improved the property. An owner had to be at least 21, and reside on the property for at least 5 years. Over 270 acres was given away to 1.6 million settlers, most of the land was west of the Mississippi River. This law was enlarged in 1916 to be increased to as much as 640 acres, but the opportunity ended in 1986. One of the largest land rush was in Oklahoma in 1889 when over 50,000 people gained over 2 million acres when Indian lands were acquired.
On July 1, 1862, the Revenue Act was passed and signed into law by President Abraham Lincoln; taxes were 3% on incomes of $600-10,000 and 5% on incomes above $10,000, and the Commission of Internal Revenue was created to collect taxes
On August 25, 1862, the City of Ann Arbor sent a letter to President Lincoln protesting his appointment of Ira Mayhew of Albion as tax collector for the IRS
The Dungan Revolt in China, 1862-1877, left over 20 million dead
The Battle of Antietam in Maryland on September 17, 1862 resulted in over 25,000 casualties
On December 17, 1862, Major-General Ulysses S. Grant issued General Order. No. 11 which ordered expulsion of Jews in his military district which included Tennessee, Mississippi, and Kentucky; at the insistence of President Lincoln, Grant revoked the Order on January 17, 1863
President Abraham Lincoln issued the Emancipation Proclamation on January 1, 1863; it freed over 3 million slaves in 8 states (150th Anniversary in Michigan) Despite the Emancipation Proclamation, Black Codes began in the South
On January 17, 1863, William Bentley was killed by John Roche in Dexter; Roche was convicted, but fined only $25 as his action was taken in self-defense.
A Race Riot in Detroit kills 2 people on March 8, 1863 (Ann Arbor population in 1860 was 5097, 35686 in Washtenaw County, 45619 in Detroit, 749133 in Michigan, and 31 million in the USA); in the 1865-66 school year the University of Michigan had 1205 students.
Slave Owners in Michigan included Lewis Cass, John R. Williams, Joseph Campau, Alexander Macomb, Charles Beaubien, McDougall, Abbott; Brush, Jean Francois Hamtramck, Gouin, Meldrum, Dequindre, Louis Beaufait, Louis Groesbeck, Francis Livernois and Jean Rivard, etc. (Mapping Slavery in Michigan)
The Vicksburg Campaign in Mississippi began on March 29, 1863
Charles Spoor, a harness and saddle manufacturer, replaced John F. Miller as Mayor of Ann Arbor in 1863
Ann Arbor established its first bank under the National Bank Act of 1863, First National Bank was founded by Christian Eberbach, Elijah Morgan, Christian Mack; Ann Arbor had been without a bank between 1846-1863 after the Bank of Washtenaw became insolvent
On June 25, 1863, Henry Philip Tappan was removed as President of the University of Michigan; Tappan's son, John, was fired as University Librarian. Ann Arbor residents called the Regents, "jackasses," and protested. There were only about 600 students at Michigan, and most were gone on Summer break. Tappan immediately left to return to Europe where he remained until his death in 1881. Bishop Erastus Haven was President, 1863-1869
Law Building in 1863 with the rock donated by the University of Michigan Class of 1862; the Law School began in 1859 with its first graduating class in 1860, but it didn't have its own building until 1863 at South State and North University
Andrew Dickson White, University of Michigan Professor of History and English Literature, 1858-1863, became the first President of Cornell University in 1863; Dickson later became U.S.. Ambassador to both Germany and Russia, and was the first President of the American Historical Association
By 1863, there were 652 students, 266 undergraduates and 386 in the Medical or Law Schools, at the University of Michigan representing 19 states and Canada
On June 20, 1863, West Virginia was admitted as the 35th state
On July 1-3, 1863, the Battle of Gettysburg in Pennsylvania left over 50,000 casualties; Colonel Harrison Jeffords died on July 3 at the age of 28 (Jeffords Find a Grave), and buried at Dexter
On July 13-16, 1863, New York City Draft Riots broke out following the passage of the National Conscription Act on March 3 for males, 20-45, with 120 deaths and over 2,000 injuries
Frederick Pease became Director of Music at Michigan Normal College in 1863; he was Professor of Music, 1858-1909, and Pease Auditorium was dedicated in his honor on October 11, 1915
Judge Dexter died in 1863
Martin Luther D'ooge became Principal at Ann Arbor High School, 1863-1865; he was a Professor at the University of Michigan, 1868-1870 and 1889-1897 (Ann Arbor School History)
Fannie Richards founded a private school for negro children in 1863 at Detroit at Rivard near East Lafayette
Harper Hospital was founded in Detroit in 1863
Old Haven Hall was built in 1863; it was originally called the Law Building
On September 17, 1863, John Depew, City Supervisor, was murdered in Chelsea and robbed of several hundred dollars in Sylvan Township; after as many as 10 people were suspected of the crime, Henry Cleveland, was arrested, tried, and convicted of the murder, and sentenced to life in prison.
In 1863, President Lincoln declared Thanksgiving as a National Holiday
In December, 1863, Luke Blackburn met with Godfrey Hyams and Stuart Robinson at the Queen's Hotel in Toronto with a plot to infect 5 Northern cities with yellow fever; the plot included paying Robinson $60,000 and to deliver a trunk to President Lincoln with clothes infected with yellow fever. Blackburn was elected Governor of Kentucky, 1879-1883.
The Titabawassee Boom Company was established in Saginaw in 1864 by Charles Merrill, Wellington Burt, and Amasa Rust (Burt's Grandaughter calls Lumber Legaca a curse)
The Norton Family came to Ypsilanti in 1864
William Lambie Diaries, 1864-1871; Lambie and his daughter are pictured above at their home on North River St.
On March 1, 1864, The Ypsilanti Commercial was founded as a Republican newspaper; Charles Rich Pattison, an 1850 University of Michigan graduate and former Baptist Pastor, was the editor; he continued through 1887 when he moved to Florida (Male Suffragette)
On March 3, 1864, the Ypsilanti True Democrat published its first issue
David Henning's Cooper Shop in 1864 at 417 Detroit St.; he came to Ann Arbor in 1836 from Ireland, and became wealthy manufacturing barrels and staves for the Union Army. Moses Rogers bought the building in 1871; he died in 1888.
Edward P. Allen graduated from Michigan Normal College in 1864, and the University of Michigan Law School in 1867; he became a Prosecuting Attorney for Washtenaw County, U.S. Congressman, and Mayor of Ypsilanti
Chauncey Millen, U.S. Collector for the Internal Revenue Service and Dry Goods/Grocery Dealer built a home at 1550 Washtenaw in 1864
Andrew Ten Brook was appointed Librarian at the University of Michigan
Highland Cemetery was founded at Ypsilanti in 1864
Alvin Wood Chase established a printing store, Dr. Chase Steam Printing House, at the corner of Miller & Main St. in 1864; he opened a printing plant in 1868. His book, Dr. Chase's Recipes had a collection of home remedies.
On July 2, 1864, an Assassination attempt was made on President Lincoln at Fort Stevens; an officer standing next to Lincoln was shot in the leg
In August, 1864, an Assassination attempt was made on President Lincoln by a sniper as he rode home; the bullet passed through his hat.
On October 31, 1864, Nevada was admitted as the 36th state
On November 8, 1864, President Lincoln defeated George McClellan in the 1864 Presidential Election; there were over 4 million Americans who voted
University of Michigan campus in Ann Arbor by 1865 (University of Michigan Historic Buildings)
Abraham Lincoln was assassinated on April 15, 1865 at the age of 56; he issued the Emancipation Proclamation in 1863. George Colton Maynard, son of Mayor Wiliam Maynard, was a witness to the murder. Booth was killed by Boston Corbett on April 26. Anton Eisele built a monument at Sharon Township prior to his death in 1887 to honor Lincoln; Eisele built his home and the Eisele Marble Works at 216 Catherine St. with his brother, John in 1868
Ebenezer Wells, a physician, was elected Mayor of Ann Arbor in 1865 replacing Charles Spoor
Dold School at the corner of Wagner and Ellsworth was established in 1865
What Miscegenation Is! and What We Are to Expect Now that Mr. Lincoln is Re-Elected was published in 1865 by L. Seaman
On May 5, 1865, the Civil War ended; there was an estimated 750,000 dead after 384 battles and over 8,000 hostilities in 23 states and 7 territories. 90,000 Men from Michigan served in the war. It was estimated at 20% fo the Civil War deaths occurred on the battlefield while 80% were as a result of wounds, disease and injuries that were unable to be treated on a timely basis. It is believed that the Klu Klux Klan was founded December, 1865 by former Confederate soldiers in Tennessee. (Michigan Civil War Monuments)
Daniel Kellogg' Medical Works in 1865; he wrote An Explanation of Clairvoyance in 1866, and one of Ann Arbor's most unusual citizens died in 1876 at the age of 41. He was born in Pittsfield Township in 1834 in a log house on Chicago Rd. (U.S. 112)
Union School held their commencement June 30, 1865
The University of Michigan Palladium Yearbook had a rival publication, The Castaglia, which began publication in 1865; however, it was only published for 5 years until it was revived in 1890, but it ceased publication in 1897 when The Michiganensian started
On July 5, 1865, the Secret Service was formed
In 1865, Dexter and Ann Arbor faced off in a baseball game on the Diag
From 1841-1865, every student at the University of Michigan paid a matriculation fee of $10 plus an annual fee of $5; the Regents increased that fee in 1865 to $20 for non-residents, and doubled the annual fee to $10
Pharmacist James Vernor returned from the Civil War, and created a ginger ale soda pop in 1866
The Lohr House was built by Stephen Mills at 4456 Lohr Rd. in 1866
Ann Arbor began its street car system in 1866
The Battle Creek Sanitarium was opened on September 5, 1866; a new structure was built in 1868, it burned down in 1902. The structure was rebuilt in 1903, and closed in 1989. This facility was the largest treatment and recovery facility in the state for decades, and nationally recognized for its therapeutic work; it may have been the first sanitarium in the United States.
Dr. Alvin Wood Chase delivered over 3,000 babies since his arrival in 1856; pictured above is his Steam Printing House, 1864-1868, at 301-305 N. Main St.
On October 6, 1865, Dr. Richard Fletcher donated 750 Volumes from his Law Library to the Michigan Law School
Dr. Hale built a mineral spring house on N. Seventh between Huron and Miller in 1866, but it burned down in 1880
Michigan Furniture Company was established in Ann Arbor in 1866; it became Keck Furniture in 1879
Nestle began in Switzerland in 1866
Michigan played its first varsity baseball game in 1866 defeating Ann Arbor 33-11; baseball was Michigan's first varsity sport
The First United Methodist Church moved to State & Washington Street in 1866.
William S. Maynard, Department Store owner and Four-Time Mayor of Ann Arbor, committed suicide on June 18, 1866 shortly after replacing Ebenezer Wells as Mayor; he suffered from depression, and was considered to be the wealthiest man in Ann Arbor when he died. He served as Village President, 1836-1838, 1839-1840, and Mayor, 1856-1858, and 1866.
Oliver Martin, a physician, becames Mayor of Ann Arbor in 1866; he was City Marshall in 1865 after moving to Ann Arbor in 1843, and introduced the first hearse in the city when he buried his own child
Ladies Library Association established in 1866
North University in 1866
Adam and Anton Schaeberle built a row of buildings on 112-122 West Liberty between First and Main St.; John Schaeberle taught astronomy at the University of Michigan
The Dexter Cider Mill opened in 1866
Ann Arbor Agricultural Works was established in 1866 by Lewis Moore and his son, Eli, as an agricultural implement factory on 3 acres under the Broadway Bridge
In 1866, Pope Pius IV declared that slavery is not contrary to divine or natural law
Vacuum Oil Company was founded in 1866
Breyer's was founded in 1866
The Orissa Famine in India in 1866 killed 2 million people
The Finnish Famine, 1866-1868, resulted in 150,000 deaths, 15% of Finland's population at that time
Jesse and Frank James, Confederate Guerilla Soldiers, went on a robbery and killing spree following the Civil War, 1866-1876, until April 3, 1882; the press portrayed the James brothers as some types of "Robin Hood Heros" and their criminal behavior as adventures
The Croswell Theater was built in Adrian in 1866, it is the oldest theater in America and named after Charles Croswell
Football first began in Ann Arbor at the University of Michigan in 1866
Alice Boise Wood attends Greek classes at the University of Michigan as an unregistered student
On September 5, 1866, the Western Health Reform Institute was opened in Battle Creek
Parke-Davis was established October 26, 1866 by Dr. Samuel P. Duffield, a 1854 University of Michigan graduate, who began a drug store in 1860 at the corner of Gratiot and Woodward Ave. in Detroit, and Hervey Parke who previously owned a hardware store at Portage Lake. Early History of Parke-Davis It was the the oldest and largest pharmaceutical firm in the United States.
Daniel Sanborn began working on Fire Insurance Maps in 1866; he was contracted by Aetna Insurance to make the maps (Sanborn Maps of Michigan-Library of Congress)
On November 3, 1866, Jean-Baptiste Assiginack died
On December 25, 1866, Mr. Sherman had Mr. Storey arrested after Storey completed repair work at his store in the Fifth Ward of Ann Arbor; Storey hit Sherman with a stool after a conflict between the two that caused his death a few days later, and Storey was convicted of second degree murder and sentenced to 20 years in prison.
The First Unitarian Church was founded in January, 1867 in Ann Arbor with Sidney Robins as pastor
Fourth Ward School in 1867
Bank Block in 1867
Prior to 1867, the divorce rate was very low; however, from 1867-1879, it was 3%
On March 1, 1867, Nebraska was admitted as the 37th state
In 1867, Russia sold the Alaskan Territory to the United States for $7.2 million
Andrew Allison, originally from Scotland, came to Grass Lake in 1867, and founded The Grass Lake Reporter; he moved the paper to Chelsea September, 1871 and renamed it, The Chelsea Herald
Washtenaw County began accumulating records for births and deaths in the county in 1867
The first student newspaper, University Chronicle, was initiated in 1867 at the University of Michigan; it was the same year that Maize and Blue were adopted as Class of 1867 and University of Michigan colors
Grand Circus Park opened in Detroit in 1867
The cornerstone of St. Andrews Episcopal Church was laid in 1867 at Divison & Catherine St.; the rectory known at Tatlock Hall was built in 1880 along with Page Hall (St. Andrews Papers) St. Andrews Old News
Detroiter James Anthony McGinnes was adopted and became James Bailey; he met James Cooper and began the Cooper and Bailey Circus.
Cornelius Vanderbilt gained control of New York Central Railroad in 1867
On March 16, 1867 Manchester became an unincorporated village
In 1867, G.F. Gaertner started an organ works in his home
Philip Bach opened the Bach & Abel Dry Goods Store with Peter Abel at Washington & Main St in 1867
In 1867, Presbyterian Church Pastor, Lucius D. Chapin, was made Professor of Philosophy at the University of Michigan
The Manchester Enterprise was established October 1867 by George Spafford; it was purchased in October, 1868 by Mat Blosser
Peninsular Paper Company was founded in Ypsilanti in 1867; it provided news print for the Chicago Tribune, and Daniel Quirk was its founder
Main Street North from Washington in 1868
Jacobson's was founded in 1868 in Reed City, MI by Abram Jacobson
On February 24, 1868, Congress votes to impeach President Andrew Johnson; however, the senate overturned the impeachment
On March 24, 1868, Metropolitan Life was established
Christian Eberbach was elected Mayor of Ann Arbor in 1868
Detroit Medical College was founded in 1868; it would later become Wayne University in 1934, and Wayne State University in 1956
Albert Pattengill became Principal at Union High School in 1868 (Ann Arbor School History)
Ann Arbor St. Thomas Parochial School was established at 324-326 E. Kingsley St. (Ann Arbor School History)
SE Corner Main at Liberty in 1868 by tavern keeper and developer Harry Binder
John Moore Book Store in Ann Arbor in 1868 at the Gregory Hotel Block; George Wahr moved into this space in 1893
The Ann Arbor Democrat began publishing August, 1868 by H.E.H. Bower; it was taken over by John L. Burleigh, B. Frank Bower and Louis Liesemer on September 12, 1878, and also absorbed The Saline Standard. It merged with the Ann Arbor Argus on October 7, 1898 to become The Ann Arbor Argus-Democrat.
A group of women started the Ypsilanti Public Library in 1868 on the second floor of the Arcade Building on North Huron with 175 volumes
The Gilded Age has different dates of inception from 1845 to 1877, and different ending dates from 1889-1917 (Timeline); most people feel it went from after the Civil War until World War I with the Railroad era and American Industrialization at the major highlights. The Victorian Era also was from 1837-1901
In 1868, The Dexter Bulletin was published by Norman E. Allen; it became the Dexter Leader on January 28, 1869 with capital from S.C. Alley (Alley & Wickmere) until May 13, 1869 when Archibald McMillan assumed control until 1876
On May 15, 1868, the first "row" during rush shows "Black Friday" at the University of Michigan with its tradition of hazing freshmen and sophomores
On May 30, 1868, the first Memorial Day was observed in the United States
On July 9, 1868, the 14th Amendment to the U.S. Constitution gave negroes citizenship rights
Gregory Block in 1868. The streets facing Courthouse Square contained some of the town's grandest commercial buildings. Originally, the northwest corner of Main and Huron was the site of a small, two-story, log block house built by town founder John Allen in 1824. Later expanded and painted bright red, Allen's former home was called "Bloody Corners." It housed a tavern, inn, and store before being replaced by Ann Arbor's first large hotel, the "Franklin House." The imposing Gregory Block was built on this site in 1862. For over a century it provided space for a wide variety of establishments, including a hotel, banks, bars, bookstores, a post office, and Municipal Court offices. It became known as the Masonic Block when Masonic lodges occupied the second and third floors from 1885 to 1926. By the time of its destruction on November 9, 1971 with a fire, the Gregory Block's rich architectural details had been hidden under a facade of blue and white metal panels. The present building was constructed in 1986.
On July 9, 1868, the 14th Amendment was adopted giving people equal protection, due process, privileges and immunities, and citizenship
The Benevolent and Protective Order of the Elks were founded in 1868
Dexter in 1868
Anton Eisele owned Marble Works at 213 Catherine St.
On November 3, 1868, Ulysses Grant defeated Horatio Seymour in the 1868 Presidential Election; there were over 5 million Americans who voted
On January 27, 1869, the "Lost Charter Incident" occured; on March 22, 1869 the Fraternity Lodge No. 262 was founded at 215-217 South Main St.
The Prohibition Party was founded in 1869
University of Michigan Faculty in 1869
Ann Arbor Savings Bank was founded in 1869
Volney Chapin died on March 13, 1869 at the age of 66
The Rajputana Famine of 1869 in India killed 1.5 million people
Alfred Partridge was elected Mayor of Ann Arbor in 1869
Henry Scovill established Scovill Lumber Company in Ypsilanti in 1869
The bridge on Michigan Avenue in Ypsilanti in 1869
In 1869, there were 27,000 local post offices throughout the United States
From 1848 to 1869, the United States went from 109 colleges and universities to 285 although only 2% of Americans attended college
On June 1, 1869, Thomas Edison filed his first patent, an electrographic vote recorder
The University of Michigan Class of 1869 left a Memorial Rock on the Central Campus near Angell Hall
Methodist Preacher, Benjamin Cocker, was appointed as Chair of Philosophy at the University of Michigan, 1869-1883
On August 2, 1869, a conflict involved Edward and George Bycraft, George and Walter Metcalf, Henry, Elisha, Evan, and Ezra March with Martin Breitenbach who was murdered; after investigation and a trial on November 25, it was deemed that George Bycraft and George Metcalf with responsible for Breitenbach's death. All parties were fined by the court, but Ezra March was sentenced to a year in the penitentiary.
On September 24, 1869, Black Friday occured when Jay Gould and James Fisk attempted to corner the gold market
September, 1869, George Knisely and Bryan got into a quarrel near the Ann Arbor Opera House; after they were separated by friends, then ensued their quarrel at the depot with Knisely killing Bryan with a pocket knife. Knisely was sentenced to 8 years in prison in October.
First intercollegiate football game played between Princeton and Rutgers November 6, 1869
The Suez Canal opened November, 1869
On November 10, 1869, St. Andrews Episcopal Church was dedicated at 306 N. Division St. (The story of St. Andrews)
On December 28, 1869, William Semple patented chewing gum
By 1870, Ann Arbor's population was 7,363/Washtenaw County 41,434/Ypsilanti 5,471/Chelsea 1,013//Dexter 1,161/State of Michigan 1,184,059/Detroit 79,577/USA 38,558,371; there were 1,112 enrolled at the University of Michigan
John Rockefeller founded Standard Oil in 1870 at Cleveland, Ohio
On March 30, 1870, the 15th Amendment to the U.S. Constitution was adopted allowing a citizen the right to vote regardless of race, color or previous condition of servitude
George Sylvester Morris was hired by the University of Michigan in 1870 as a Professor of Modern Languages; he later served as Chair of the Philosophy Department
The Loyal Order of the Moose moved to 326 W. Liberty St. in 1870
Israel and Olivia Bigelow Hall moved to Ann Arbor in 1870 from Toledo, OH where they resided since 1857; they were married in Syracuse, New York in 1844 and involved in the women's suffrage movement
Ralph Lane Polk founded the R.L. Polk Company in 1870 in Detroit; they published City Directories through 2013
Albert Pattengill graduated from the University of Michigan in 1868, and earned a Master's Degree in 1871; he served as Principal at Ann Arbor High School in the 1868-69 school year, and joined the faculty at the University of Michigan in 1869. He was Chairman of Michigan's Administrative Board of the Faculty, and Michigan's first Faculty Representative to the Western Conference. Albert's brother, Judson, also taught at Ann Arbor High School, and also became Principal there for 32 years; Pattengill Elementary was named after Judson Pattengill. Albert and Judson's cousin, Henry Romaine Pattengill, also a University of Michigan graduate, became Superintendent of Instruction for the State of Michigan, and candidate for Governor in 1914. (Pattengill Family Papers)
Samuel Willoughby Duffield served as Pastor of the First Presbyterian Church in Ann Arbor, 1871-1874
By 1870, Economist Angus Maddison estimated that the United States was about even with the United Kingdom in Gross Domestic Product (GDP), and the only countries with higher GDP were China and India (a British Colony)
On July 1, 1870, the U.S. Department of Justice was created
Chapin House in 1870 at Ann & Fourth St.
Timothy McKune purchased the Elisha Congdon house in 1870, and built a hotel in 1874; that is where McKune Library was built when it opened in 1959
Presenting the University of Michigan Class of 1870
Michigan's enrollment increased to 1100 students by 1870; the first woman is admitted, Madelon Louisa Stockwell, daughter of Charles Stockwell, one of the first graduates of the University of Michigan in 1845. This culminated a 15 year struggle to admit women to the University of Michigan; the efforts of Lucinda Hinsdale Stone were instrumental to this achievement.
Louis Pasteur and Robert Koch establish the germ theory of disease in 1870, and by 1882 Pasteur developed a vaccine for anthrax and rabies
By 1870, there were 110 medical schools in America, and over 5,000 newspapers published
Railroad routes in Michigan in 1870
The Golden Age of Fraternalism, 1870-1910, where 40% of the adult population were members of some fraternal organization (pdf) Detroit News
Football Club started at Michigan in 1870 with Michigan freshman defeating Union School, 7-5
Cook's Hotel was demolished in 1871, and replaced by a 4 story brick building. It later became the Allenel Hotel in 1911 in honor of founder, John Allen, after a fire damaged it in 1910; it was finally demolished in 1964. The Sheraton Inn was built there in 1967. (Allenel Old News)
Edward Lorraine Walter, 1868 University of Michigan graduate, became Professor of Latin in 1871
Michigan created its first compulsory school attendance law in 1871 requiring all children, 8-14, to attend school at least 12 weeks a year (Ann Arbor School History)
Main and Liberty in the 1870s
William Harriman, an attorney and Judge, was elected Mayor of Ann Arbor in 1870; he also was elected, 1883-1885, and served as President of the Washtenaw County Historical Society in 1898 and 1907. He resided at 1233 Washtenaw Ave.
Silas Hamilton Douglass, University of Michigan Medical School Dean and Professor, 1844-1877, and founder of the Gas Company in 1858, served as Mayor of Ann Arbor, 1871-1873. He resided at 502 E. Huron, 1848 until his death in 1890.
Germany was unified on January 18, 1871
J.P. Morgan & Company was founded in 1871
Ann Arbor Police Department on October 24, 1871; appointed as patrolmen were Jermiah Peek, Erastus LeSuer, Joseph Preston, Edwin Gidley and Warren Hamilton. The date of these hires were November 6, 1871. The pay for the marshal was $2.25 a day and for the officers it was $2.00.
The University of Michigan began to admit women in 1871; a key Regent who helped make it possible was George Willard
Great Michigan Fire of 1871 kills an estimated 500 people, and burned 1.2 million acres in Port Huron, Holland, and Manistee (Ann Arbor population in 1870 was 7,363, 41,434 in Washtenaw County, 1.2 million in Michigan, and 38 million in the USA).
David Allmendinger founded Ann Arbor Organ Works in 1871
The Malt House in Ypsilanti in 1871 at 955 Sheridan St. owned by Frederick Swaine until he died April, 1897; it once stood at 111 East Forest Ave. at Forest and River St.
On February 3, 1871, George Wood and George Coleman got into a quarrel while under the employment of John Cowan of Sharon Township; Wood struck Coleman twice in the head with a heavy cane after it was alleged that Coleman assaulted Wood with an ax. Judge Goodyear of Manchester bound Wood over for a trial, but he was found not guilty due to self-defense.
Ypsilanti Firefighters in the 1870s
Hill Opera House opened on August 10, 1871 at Main & Ann Streets with a seating capacity of 1200; it had 1,289 performances by over 9,000 actors including some of the nation's best
The Scio Township Post Office was transferred to Delhi Mills in 1871 where it remained until 1903
A famine in Persia (Iran) resulted in 2 million deaths in 1871
James Burrill Angell became University of Michigan President in 1871
State Street in the 1870s
Ann Arbor Police Department was organized in 1871
Thomas Birkett erected a four-story Victorian House in 1871, and a small Episcopal Church in 1875 across from the house on Bell Rd.
On May 23, 1871, 61 students left class at the University of Michigan when they found out that the Van Amburgh's Circus came to Ann Arbor; the students were suspended for Fall Term
On June 28, 1871, University Hall was completed; the Auditorium seated 3,000, and Ralph Waldo Emerson, Henry Ward Beecher, and Mark Twain all appeared there. The May Festival began there in 1894.
The Peshtigo Fire of 1871 on October 8 caused 1500-2500 deaths in Wisconsin
One of the first Jim Crow Laws was passed in Tennessee in 1871; these injust laws along with Black Codes kept racial segregation and discrimination in America for decades despite the Emancipation Proclamation and civil rights laws at the end of the Civil War
William Lambie Diary, 1872-1874
A view of Ann Arbor in the 1870s
In 1872, Ypsilanti's Elijah McCoy invented and patented an automatic lubricator for steam engines on locomotives and ships; he went on to patent 57 items, and may be responsible for the idiom, "The Real McCoy." His parents were fugitive slaves.
The MET, Metropolitan Museum of Art, opened February 20, 1872
On March 1, 1872, Yellowstone National Park became the world's first national park; Old Faithful Geyser was named on September 18, 1870
The "Father of Engineering" at Michigan, DeVolson Wood, resigned in 1872 after 15 years to take a position at Stevens Institute of Technology; he was succeeded by Charles Ezra Greene until 1903. Also, Geologist Alexander Winchell left in 1872 after 18 years of service since 1854 to become Chancellor of Syracuse University. Charles Denison also started his career at the University of Michigan in 1872-1913. Denison designed the Arch at the West Engineering Building in 1903.
The Saline Review began to be published Fall, 1872; David Sherwood was its editor
Vogel's and Foster's began at Chelsea as the H.S. Holmes Mercantile Company in 1872
The U.S. Post Office which was created in 1792 now became a cabinet level department of the federal government in 1872
Frederick Swaine established the Malt House in Ypsilanti at Forest and River Streets in 1872
On September 7, 1872, Alvin Wood Chase began publishing The Ann Arbor Register
William Herz Paining at 112 W. Washington in 1872
On November 5, 1872, President Ulysses Grant defeated Horace Greely in the 1872 Presidential Election; there were over 6 million Americans who voted. Horace Greely, Editor of the New York Tribune, died 3 weeks later on November 29; his wife, Mary, died 5 days before the election.
In 1872, the Junior Class sponsored the "J-Hop" which became the biggest party event at the University of Michigan, 1872-1960.
On December 9, 1872, Pinckney Pinchback became the first African-American Governor in the United States when he was elevated from Lieutenant Governors as a result of the impeachment of Oscar Dunn in Louisiana
The Detroit News was founded in 1873 by James Scripps, a former employee of the Chicago Tribune
The Depression of 1873 reduced Ann Arbor's population; the Panic of 1873 triggered The Long Depression
Gottlob and Emanuel Luick started his mill in 1873 at Fifth and Kingsley; they made an array of wooden products: doors, sashes, blinds, brackets and fancy scrolls. They also had a lumberyard used for furniture, carriages, new construction, farm implement factories, etc. at the corner of Fifth & Detroit St. Luick gave the property to the City of Ann Arbor when he retired in 1931. Luick replaced Volney Chapin as Ann Arbor's lumber baron, the Sauer Brothers became big in the lumber business in the early 1900s, and Fingerle replaced Luick and Sauer by 1931.
Judge Hiram Beakes was elected Mayor of Ann Arbor in 1873; he was Probate Court Judge, 1864-1872, after being elected to the State House of Representatives, 1863-1864
In 1873, Ann Arbor was the second largest school district in the state with 373 students behind Detroit who had 500; however, Ann Arbor had more graduates, 54 to 50, than Detroit. Adrian had 20 graduates, Pontiac 13, Marshall 11, Battle Creek 9, Bay City and Flint with 7 each, Coldwater and Owosso had 6 each, Dowagiac and Saginaw with 5 each, Grand Rapids and Lansing only reported 3 each, and Port Huron had 1 graduate
John Fulton's Saloon in 1873 at 18 W. Michigan Ave in Ypsilanti would later become Haab's Restaurant in 1934
On May 1, 1873, David Livingstone passed away at the age of 60; his expeditions to Southern and Central Africa contributed to his status as a world hero
On July 16, 1873, Calvin and Maranda Fillmore hosted a Fillmore family reunion at their farm in Scio Township on Dexter-Ann Arbor Road; it was covered by the New York Times
On August 16, 1873, General Edward Clark, President of the Ann Arbor Pioneer and Historical Society called pioneers together to form a county pioneer society; Alpheus Felch, former Governor of Michigan, U.S. Senator, Justice of the Peace and University of Michigan Professor was elected President
On September 30, 1873, Hiram Walker, 30, was killed by his cousin, Henry Warren, 18, a half-witted boy when a gun accidently went off in a cornfield in Salem Township when Warren tried to scare Walker; Warren was sentenced to 18 months at the House of Correction.
On October 3, 1873 in Lansing, a town of 7,000, had a crowd of 30-50,000 to dedicate the new State Capitol (Michigan State Capitol History)
The Manchester Journal was established October 21, 1873 by G.R. Palmer.
On November 5, 1873, University Hall was dedicated after improvments were made to connect the North Wing (Mason Hall) and the South Wing (South College) plus an increase of nearly 62,000 square feet of floor space including a chapel
Washtenaw County Map in 1873
Parker Grist Mill was built in 1873 at 4650 Geddes Road (YouTube)
Nickel's Meat Market in the 1870s; South side of North University east end of the Diag facing northwest toward Nickels Arcade
A drawing of Andrew Ten Brook's home on South University in 1874; Phi Delta Theta replaced the home in 1903
Herman Krapf purchased the mill of John G. Miller in 1878, and ran it until 1905 at 529 Detroit St.; Krapf was Ann Arbor Supervisor for 18 years, and also served on the school board. E.J. Knowlton rented space from Krapft to manufacture his collapsible "universal bath."

In 1874, Engineering Professor Joseph B. Davis began Camp Davis at Jackson Hole, Wyoming on a 120 acre site purchased by the University of Michigan
The University Athletic Club was founded in 1874
The Freedman's Bank was closed on June 29, 1874 as a result of the Panic of 1873; the bank had established 37 branches in 17 states with 61,144 depositors after the Civil War to help African-American communities in their transition from slavery to free men
The Greenback Party was founded in 1874
Campus elms on the Diag in the 1870s
Cornelius Tuomy bought the Tuomy Farm in 1874
Temperance Movement began in Ann Arbor in 1874
Mary Ellen McCormack Wilson was found abused, and began the Child Protection Movement
Main Street in 1874
April, 1874, six University of Michigan students were suspended for fighting as a result of hazing; 81 students petitioned President Angell. On May 8, 1874, all 81 students, 39 Sophomores and 42 Freshmen were suspended at the University of Michigan for hazing.
Michigan Governors through 1874
In 1874, the McLoughlin Brothers produced a puzzle game called, Chopped Up Niggers (100 Years of African-American Imagery in Games)
Cross Street in the 1870s
On July 4, 1874, a tornado hit Ann Arbor after a week where it was between 98 and 108 "in the shade" with another on July 7
October 17, 1874 Freshman-Sophomore Rush led to 2 arrests and a police battle
Winchell's Octagon House in the 1870s
On October 30, 1874, Richard Flannary died on November 1 after a row at his saloon at Main & Catherine St. with Joseph Audett, Hiram Pickard, Peter Hanlon, John Norton and two strangers including Jethro Maybe. Flannary left his wife widowed with 3 small children. A complaint was filed on November 23, and the first trail ended in a hung jury on March 9; however, the second trial on September 22, 1875 resulted in the imprisonment of Maybe for one year for manslaughter.
In November, 1874, Dr. E.H. Drake died in a train accident at the Ypsilanti Train Depot
December 18, 1874 Fire destroyed Cook's Hotel & Boarding Stable
Necrological Report January 1, 1875
On February 27, 1875, Ramualdo Pacheco became the first Mexican-American Governor as he was elevated from Lieutenant Governor in California after Governor Newton Booth was elected to the U.S.Senate
Dear Lady Disdain was published in 1875 by Irish Historian, Justin McCarthy; Ann Arbor was referred to as the "New Padua."
Judge Edward Kinne was elected Mayor of Ann Arbor in 1875
Eberbach Hardware was established in 1875
Depot Town in Ypsilanti in the 1870s
Rice Beal won a major lawsuit over Alvan Wood Chase in 1875 in the State Supreme Court on publishing rights
Samuel Cutler Ward, King of the Lobbyists, admitted to bribery in his dealings to Congress
Prudential was established in 1875
Famines that began in India in 1875 took the lives of 26 million people
Continental Oil and Transporation Company was founded in 1875; it would later be known as Conoco
Looking up East Huron Street in 1875
Andrew Ten Brook, a Philosophy Professor, wrote the first history of the University of Michigan which was published in 1875: American State Universities, their origin and progress: A History of Congressional University Land-Grants, a particular account of the rise and development of the University of Michigan and hints towards the future of the American University System
The first layoffs for the Ann Arbor Police Department occurred on April 14, 1875 when all were dismissed in its entirety due to the financial condition of the city. Shortly thereafter, two officers were hired back and these two constituted the force until one additional officer was hired in October of 1875.
On July 11, 1875, Zion Lutheran Church held services at the old Congregational Church at Fifth and Washington with Reverend Belsner
On August 10, 1875, Ludwig Miller was murdered by Lyman Burkhardt, 15, on a farm in Scio Township. Burkhardt gained revenge for a whipping he experienced from Miller, his employer. Burkhardt was sentenced to prison for life in September by Judge Crane after showing no remorse for his act.
The Saline Oracle began publishing Fall, 1875 with W.W. Secord and George Miles as editors
Otto's Band in 1875
On March 7, 1876, Alexander Graham Bell patented his telephone
The University of Michigan opened its School of Dentistry in 1875, and School of Pharmacy in 1876.
Rice Beal, a retired lumber baron, started the Ann Arbor Courier, April 14, 1876-1894 when it became the Ann Arbor Daily Courier on October 16, and was later taken over by his son, Junius Beal in 1899 Ann Arbor's Early Newspapers)
Ann Arbor Local News also began circulating April, 1876 by J.B. Saunders; it was renamed to the Ann Arbor Daily Ribbon March, 1879
On June 17, 1875, Fred Sanders opened Sander's Chocolates in Detroit; he originally opened a store in Chicago, but left after the Great Chicago Fire of 1871
On June 25, 1876, the Battle of Little Big Horn in Montana was waged; Custer's Last Stand ended with George Armstrong Custer's death
Olivia and Israel Hall purchased 73 acres of land in 1876 that would become known as the Olivia B. Hall Subdivision in 1890; it is now Burns Park (Baldwin House) (1895 Olivia Hall Subdivision Platt Map). The Hall house was built at Washtenaw and Hill St.
In 1876, John Harvey Kellogg became the superintendent of the Battle Creek Sanitorium; he rebuilt the facility in 1878
Judge Edward DeWitt Kinne was elected Mayor of Ann Arbor in 1876; he came to Ann Arbor in 1860, and graduated from the University of Michigan in 1864 where he practiced law since 1867. He was elected City Attorney in 1871, and Mayor in 1875-1877; he later served in the State House of Representatives, 1881-1882, and was elected as Circuit Court Judge, 1888-1917. He also served as President of the First National Bank and the Washtenaw Gas Co.
Adelbert Noble began a clothing store, Star Clothing House, in 1876; Noble ran for mayor of Ann Arbor in 1892, and passed away on May 18, 1894
Chelsea State Bank opened in 1876
In 1876, Orville Hoyt became editor of The Dexter Leader; he came from Ypsilanti
In 1876, there were 5,282 "poor-houses" in the state; the Washtenaw County "Poor-House" was where Washtenaw County Park is today
On May 10, 1876 the First Congregational Church was dedicated; it moved to State & William from Fifth & Washington where it was originally dedicated on June 21, 1849
On May 25, 1876, 400 University of Michigan students attended Forepaugh's Circus; some vandalized the circus with $4500 in damages
Mary Henrietta Graham became the first African-American woman admitted to Michigan in 1876
Judson Pattengill became Principal at Union School in 1876 (Ann Arbor School History)
University of Michigan Professors in 1876
On August 1, 1876, Colorado was admitted as the 38th state
From 1876-1879, the Great Northern China Famine was estimated to have killed between 9 to 13 million people
The Great Famine of India, 1876-1878, took a death toll of 5.5 million people
Mary Foster became Ann Arbor's first female attorney in 1876 after graduating from the University of Michigan
In the Fall, 1876, George Henning kicked his employer, Mr. Rumsey of Dexter, in the groin causing his death; he pled guilty to manslaughter, March, 1877, and was sentenced to 4 years in prison.
On November 7, 1876, Rutherford Hayes defeated Samuel Tilden in the 1876 Presidential Election; there were over 8 million Americans who voted, and Tilden had 3% more popular vote (252,666), but Hayes had one more electoral college vote, 185-184, as a result of 20 unresolved votes moving to Hayes as a result of the Compromise of 1877 on March 2. The election had the highest participation in American History with 81.8%.
Barnes Castle was built in Lansing in 1877; it was demolished in 1957
On March 30, 1877, George Cook of Saline shot and killed William Batey. Cook shot Batey after Batey tried to marry his sister, Sarah, 17, when their mother protested. Cook was found guilty of manslaughter on November 9, and the State Supreme Court upheld the decision; he was sentenced to 7 years in prison.
William Lambie Diary, 1877
A Second Courthouse was built in 1877
Hamburg native, Densmore Cramer, partner with Bradley Granger, Huron at Main, became Mayor of Ann Arbor in 1877; he resided at Fifth and Washington, and graduated from the University of Michigan Law School in 1865
Thomas Edison patented the phonograph in 1877
In 1877, there were 469,504 school children aged 5-20 in Michigan, and 6,078 school houses with 295 graded schools
By 1877, Michigan had 77 national banks, 15 state banks, 12 savings banks with over $36 million in business annually
On August 6, 1877, Professor Abram Sanger passed away; he was one of the first professors at the University of Michigan teaching botany and zoology, and was elected as the President of the Michigan State Medical Society in 1876. His botanical collections in the Sager Herbarium were extensive with 1,200 species and 12,000 specimens. He performed the first Cesarian Section in 1869, and was Professor of Obstetrics since 1850.
In September, 1877, Louisa Reed Stowell became the University of Michigan's first female instructor; she was married to Charles Henry Stowell who also taught at the University of Michigan
Jose Celso Barbosa, a Puerto Rican, was admitted to the University of Michigan Medical School in 1877, and was valedictorian of the Class of 1880; he went on to become a noted physician and political leader in Puerto Rico
Union School in Ypsilanti was destroyed by a fire on December 9, 1877
Detroit College was founded in 1877; it would later become known as University of Detroit-Mercy
On December 1, 1877, The Saline Standard began to be published by L.J. Leisemer
On December 6, 1877, C.A. Foster began publishing the Ann Arbor Daily Times; it became the Ann Arbor Times and Advertiser by F. Stofflett
Huron St. in 1878
On January 20, 1878, Thomas O'Grady was murdered by W.H. Morand, a negro, in Dexter; a conflict ensued when eight men came to Morand's hut near the Michigan Central Railroad track to antagonize him, and Morand responded with an ax killing O'Grady. Morand gave himself up, and after a trial was deemed insane and sent to the psychiatric hospital in Kalamazoo.
In 1878, B. Liedersdory and Company of Milwaukee produced NiggerHair Chewing Tobacco
There were 123 deaths in Ann Arbor in 1878, half of those deaths attributed to scarlet fever
Willard Smith, a physician, was elected Mayor of Ann Arbor, 1878-1880, and re-elected, 1887-1888
Early Ann Arbor Shown in Pictures was published on June 7, 1878 by New York Graphic
The Sallie Gardner photograph by Eadweard Muybridge of June 15, 1878 proved that a horse's gallop included all four hooves being off the ground at the same time
William Lambie Diary, 1878
Annie Smith Peck graduated from Michigan in 1878
An American Girl and her Four Years at a Boy's College was published in 1878; it was written by Olive San Louie Anderson (below) about Caroline Hubbard Kleinstuck, Class of 1875, fictionalized as Wilhelmine Elliot, at the University of Ortonville
John Fox of Ypsilanti became Washtenaw County's first African-American attorney in 1878
In 1878 the wages for police officers were $500 a year and $600 a year for the marshal. In 1884, the wages were raised to $720 a year for the officers and $780 for the marshal. During that year council ordered a telephone placed in the marshal's office and home, so he could be reached 24 hours a day. In 1887 the department was scheduled to add another officer, but his intended salary was used for streetlights. The marshal's office was in the city offices, which were located in the 200 block of N. Fourth Avenue. The offices remained there until 1907, when city hall was constructed in the 200 block of E. Huron.
James "Big Jim" Ashley built the railroad between Toledo and Ann Arbor in 1878 with guns and dynamite; he was former Governor of Montana in 1869, and U.S. House Representative in 1858
The Whitney Family Circus was located at Imlay City from 1878 to 1903; they employed 100 people and toured with 30 wagons
Due to overcrowded conditions at the Michigan Asylum for the Insane in Kalamazoo, The Eastern Michigan Asylum was completed in Pontiac on August 1, 1878 treating 222 patients; its was renamed the Pontiac State Hospital in 1911, and had over 3,100 patients in the 1950s. It was renamed the Clinton Valley Center in 1973, closed in 1997 and was demolished in 2000
The Michigan State Capitol was dedicated January, 1879 in Lansing
The New Union School was re-built in Ypsilanti in 1879
Levi Wines, a member of the Choral Union, helped found the University Musical Society in 1879 (University Musical Society Papers)
In 1879, the University of Michigan had 50 professors and teachers with an average enrollment of 1200-1400 students; there were 406 students in law school, 329 in medical school, 71 in dental school, 62 in pharmacy, and 63 in homepathy school.
Detroit was the first city to assign individual telephone numbers in 1879
The Ann Arbor Argus began publishing in 1879 by John N. Bailey; it became a semiweekly May, 1890 to May, 1891, and merged with the Ann Arbor Democrat to form the Ann Arbor Argus-Democrat in 1898.
William Lambie Diary, 1879
On May 30, 1879, the first Michigan Football Game was played in Chicago against Racine at the White Stocking Grounds; Michigan prevailed 6-0 with Irving Kane Pond, a former Ann Arbor High School graduate in 1875, scored the first Wolverine touchdown, and the Wolverines only played two games that season with the other on November 1.
On December 10, 1879, Kappa Alpha Theta became the first sorority at Michigan
Sheehan Book Store and Royal Cafe on State St. in 1880
Diag Walk Entrance 1880
It was reported that in 1880, there were 446 "colored" in Ypsilanti, and 300 in Ann Arbor; Ann Arbor's population was reported at 8,061 with 260 acres on 4.1 square miles, and Ypsilanti reported a population of 4,984
January, 1880, Necrologist Charles Chapin read a list of 72 names of people who died in the last year with short biographies incuding Sylvester Noble who was passionately involved in the underground railroad as a railroad conductor and Jim Kinglsey
Wagner Blacksmith Shop at 215 S. Ashley in 1880; it was established in 1869
From 1880-1886, the divorce rate increased from 3% to 4% in America
Dr. John Kapp was elected Mayor of Ann Arbor in 1880-1883, and re-elected, 1885-1886; he was originally from Northfield Township, and graduated from the University of Michigan Medical School in 1868, and was elected County Coroner in 1874
Thomas Edison patented the Light Bulb in 1880
Samuel Andrews Book Store at 200 E. Huron St. in 1880
In 1880, David Edgar, a Princeton graduate from Ireland and former Presbyterian Pastor, purchased The Dexter Leader, but died of typhoid pneumonia on February 4, 1882 at the age of 52
The first telephone was set up at 112 S. Main St. in 1880 between Eberbach and Co. and Hutzel's Clothing Store; then, in Ypsilanti, Clark Cornwell set up a phone for his paper mill
Stone slabs from Baumgartner's Marble Works were used to make sidewalks in Ann Arbor throughout the 1880s; this pic is on Broadway
The peak of the Michigan Lumber Industry was in 1880; Michigan produced more lumber than the next three states combined; prior to 1873, lumberjacks used axes to cut down trees until the crosscut saw was patented. Oxen were used to haul trees until 1857; horses were used after that.
By 1880, half of Ann Arbor's population was German or of German descent
Charlie Binder's Saloon in 1880 at 112 W. Liberty near Main St.; it later became the Alley Bar
The Blizzard of 1880 from October to March, 1881 inspired Laura Ingalls Wilder's book, The Long Winter
In November, 1880, The Saline Observer began publication; George Nisely was editor
On November 2, 1880, James Garfield defeated Winfield Hancock in the 1880 Presidential Election; there were over 9 million Americans who voted, and only 1,898 votes separated the candidates
The Michigan Female College was renamed the Lansing School for the Blind in 1880; it operated until 1995 when it was shut down
The University of Michigan Museum was built in 1880 by William LeBaron Jenny
Michigan played only one game in the 1880 Football Season on November 6
December 31, 1880 Injustice to Students with 8 students arrested (Ann Arbor population in 1880 was 8061, 41848 in Washtenaw County, 1.6 million in Michigan, and 49 million in the USA); the University of Michigan opened its School of Music, Theatre & Dance in 1880. Enrollment at Michigan increased to 1534.
The Vaudeville Era of entertainment began in 1880
United States Immigration, 1880-1920
By 1880, Ann Arbor's population was 8,061/Washtenaw County 41,848/Ypsilanti 4,984/Dexter 1,008/Chelsea 1,160/Saline 858/Milan 320/Manchester 1,156/Detroit 116,340/State of Michigan 1,636,937/USA 50,189,209
In 1880, The Farm Cupboard was built at 5400 Plymouth Rd.; it later became Lord Fox Restaurant
Rinsey's Grocery at E. Huron and S. Fourth in 1880
By 1881, women property owners received the right to vote in school elections, there were 25 telephones in the city in 1881
Downtown Manchester in 1880
Charles Chapman published History of Washtenaw County in 1881; there were 10 men who were listed as The Illustrious Dead in shaping the county: John Allen, Volney Chapin, Rev. Charles Clark, Samuel Dexter, Munnis Kenny, Jim Kingsley, Joshua Leland, William Maynard, James Watson, and Rev. Ira Weed. The largest tributes in the book were about Jim Kingsley, 4 pages, and Ira Weed, 6 pages. The book is the longest in Ann Arbor history at 1452 pages. University of Michigan Professor, Alexander Winchell, who was hired in 1854, wrote Chapter IV on the Geology of the County. Winchell was appointed State Geologist of Michigan in 1859, and served as Chancellor of Syracuse University before returning to the University of Michigan after resigning as Professor at Vanderbilt in 1878 when his views on the "inferiority of the Negro" were published in his book, Adamites and Preadamites: A Popular discussion (1878). Adolph Covert identified 257 species of birds in Washtenaw County in 1881. Elizabeth Allmendinger identified and summarized the flora of Washtenaw County with 130 orders, 850 species, and 381 genera.
James Sedgwick Gorman, a Chelsea High School graduate from Lyndon Township and 1876 University of Michigan Law School graduate, was elected to the State House of Representatives in 1881-1882, and was elected to the Michigan Senate, 1887-1890, before being elected to the 52nd Congress, 1891-1895. He practiced law at Dexter after serving as Assistant Prosecuting Attorney in Jackson. (Gorman Papers)
Henry Scovill was elected Mayor of Ypsilanti in 1881-1884
Michigan Millers Mutual Insurance Company was founded in 1881
Joseph L. Hudson founded the J.L. Hudson store in downtown Detroit in 1881
Pumpkin College was established at Collins Plains (Lyndon Township) in 1881; it ceased to exist in 1931
Martin Haller and John Koch started a furniture business in 1881; Haller bought out Koch in 1888 with stores at 52 S. Main and 412 W. Liberty
Godfrey Moving & Storage was founded in 1881 by former railroader, Charles Godfrey; his business grew to 15 wagons by 1887, and began using trucks in 1910 although they kept wagons until 1920. The business was sold in 1956 to Frank and Elaine Clark, and moved to South Industrial Highway in 1958.
The Eastern Echo began publishing in 1881
The Northern Michigan Asylum was established in 1881 at Traverse City; it opened in 1885 with 43 residents, and expanded from 1887 to 1903 with 12 cottages and two infirmaries
On March 28, 1881, the Cooper and Bailey Circus became the Barnum & Bailey Circus after meeting with P.T. Barnum and adding Jumbo the Elephant
Clara Barton founded the American Red Cross May 21, 1881
On July 2, 1881, President James Garfield was assassinated by Charles Julius Guiteau, a former Ann Arbor High School student and William Maynard's nephew. Garfield died on September 19 of infection. Guiteau borrowed $15 from Mr. Maynard to purchase the revolver to commit the crime; Guiteau was hanged on June 30, 1882. Vice-President Chester Arthur replaced Garfield.
On September 27, 1881, the McDonald boys were lynched in Menominee
On September 5, 1881, the Great Thumb Fire or Huron Fire took place; it burned over 1 million acres and killed 282 people with $2.3 million in damage
On October 1, 1881, William Boeing was born in Detroit; he founded Boeing in 1917
Michigan's 1881 Football Season ended 0-3, the only time a Wolverine football team was winless with losses to Yale, Harvard, and Princeton on the road
J.J. Goodyear, a graduate of the University of Michigan in 1874, began a drug store on Main St. in 1882
On March 4, 1882, Moses Fleetwood Walker was recruited to play varsity baseball at the University of Michigan as a catcher; he became the first African-American Major League Baseball player in America on May 1, 1884
On March 29, 1882, the Knights of Columbus were founded
On May 6, 1882, the Chinese Exclusion Act prohibited immigration of Chinese laborers; it was renewed in 1892, made permanent in 1902, and finally repealed in 1943
Unitarian Universalist Church was built at 110 N. State St. in 1882, State at Huron St. by Donaldson and Meier
In 1882, Tailor John T. Jacobs convinced three others to form the Farmers and Mechanics Bank
In 1882, Michael Leeson published A History of Macomb County
Thomas Birkett established Birkett Manufacturing Company at Base Lake in 1882 in Dover Mills; the post office was renamed Birkett, and continued through 1892 when it was torn down
In 1882, George Washington Williams wrote a 611 page book, History of the Negro Race in America from 1619-1880: Negroes as Slaves, as Soldiers, as Citizens; Together with a Preliminary Consideration of the Unity of the Human Family, a Historical Sketch of Africa, and an Account of the Negro Governments of Sierra Leone and Liberia.
Capuchin Missionaries were founded in Detroit in 1882; the Capuchins were excommunicated by the Catholic Church at one time for their efforts to end slavery in America
Bradley Granger passed away in 1882; he came to Ann Arbor in 1852, and was a former U.S. Representative and Probate Judge. His son, Ross Granger, would become City of Ann Arbor Clerk and Treasurer
The Michigan Wolverines played no football games in the 1882 Season, but Morris Fleetwood Walker was the first African-American baseball player at Michigan; he played catcher
A fire destroyed the Michigan State Capitol on December 16, 1882 (Michigan State Capitol History)
The University of Michigan General Library was finished in 1883, and housed the University's art collection; it was demolished in 1917. Below is pictured the reading room with a Randolph Rogers sculpture
Cleary School of Penmanship was founded in 1883
Life Magazine began publishing a weekly magazine in 1883
Alpha Delta Phi stone house was build by Donaldson and Meier in 1883 at 556 S. State St.; it was formed in 1846
The Pendeton Act of 1883 initiated the civil service test
The Modern Woodmen of America were founded in 1883
On May 2, 1883, Michigan played their first football game in Ann Arbor Fairgrounds defeating the Detroit Independents, 40-5. The Wolverines finished the season 1-4 with all the losses on the road to Wesleyan, 6-14, then two days later to Yale, 0-46, and the next day to Harvard, 0-2. Three games in 4 days on the road.
The Ann Arbor High School Class of 1883 had 77 graduates, only 9 started at the school in 1879 (Ann Arbor School History)
In 1883, The Dexter Leader reported that Thomas Birkett built Dover Mills to be equipped with a hotel, store, blacksmith shop, pulp and flour miller; Birkett acquired Hudson Mills in 1867, Peninsula Mills, Palmer sawmill and basket factory, and a flour mill at Petoskey in 1885. Birkett founded Dexter Savings Bank in 1893, and was its President. He purchased Gordon Hall following the death of Mrs. Millicent Dexter on June 27, 1899.
Ypsilanti had one of the first mineral bath houses in the nation in 1883; these sanitariums were popular, and people traveled there to get healthy
William Lambie Diary, 1883
The Detroit Zoo was founded in 1883 at Michigan & Trumball, but it closed the following year and was converted into a horse auction
The Germania Hotel was built at 119-123 W. Washington St. in 1883 by Michael Staebler
Parker Brothers was founded in 1883 by George Parker with its first game, Banking, he invented when he was 16
Nellie Loving was hired as Librarian in Ann Arbor; she came from Virginia, and continued for 39 years until she retired in 1922 (Nellie Loving Old News)
The Detroit Zoo opened in 1883 at Michigan & Trumbull
Kroger began in Cincinnati, OH in 1883
The Pinckney Dispatch began publishing in 1883-1965
The first burial at the Bethlehem Cemetery was in 1883; the land was deeded to the Bethlehem Church in 1833 making it the oldest county cemetery at 2801 Jackson Rd.
On October 12, 1883, the Delhi Bridge was completed to replace the wooden one built in 1851
On October 15, 1883, the U.S. Supreme Court ruled that parts of the Civil Rights Act of 1875 were unconstitutional; that allowed individuals and corporations to discriminate based on race
Sarah Bishop became the first woman elected to the school board in 1883, there were 96 telephones in the city in 1883
On January 12, 1884, the Ypsilanti Mineral House and Sanitarium opened
John Martin Feiner established Feiner Glass & Paint at William & Ashley in 1884
John Dewey, the Father of American Education, came to Ann Arbor to accept a position at the University of Michigan in 1884
On May 17, 1884, the District of Alaska was created; it became an organized incorporated territory on August 24, 1912
Ann Arbor High School Omega Yearbook was established in 1884 with a 58 page publication, and cost 20 cents; it may be the oldest high school yearbook published in the state along with the Lansing Oracle. The University of Michigan began publishing The Palladium in 1858, and The Oracle in 1867 as their yearbooks until it became the Michiganensian in 1897.
Bertha Van Hoosen earned her Bachelor's Degree at the University of Michigan in 1884, and earned her medical degree in 1888; she would go on to become the first President and founder of the American Medical Women's Foundation in 1915
Thomas Cooley retired as Law School Dean in 1884 at the University of Michigan, and donated his home to become the Michigan Union after his death in 1898; this pic is his home in 1884 on State Street at South University
On November 4, 1884, Grover Cleveland defeated James Blaine in the 1884 Presidential Election; there were over 10 million Americans who voted, and only 57,579 votes separated the candidates. Michigan voted for Blaine.
On November 15 and 22, 1884, Michigan defeated Albion, 18-0, and the Chicago University Club, 18-10, in their 2nd and 3rd football games at the Ann Arbor Fairgrounds; the Wolverines were undefeated, 2-0
On December 10, 1884, Mark Twain published the Adventures of Huckleberry Finn; the word "nigger" became popularized as a result particularly in the South with over 200 entries of the word in this novel
Inside the Masonic Temple in 1885 at Main and Huron St.
On January 20, 1885, LaMarcus Adna Thompson, a grocer at Elhart, IN, patented the roller coaster; the Gravity Pleasure Switchback Railway opened at Coney Island in 1884
On February 16, 1885, the Dow Jones Industrial Average peaked at 62.76
The Washington Monument was dedicated on February 21, 1885
On March 5, 1885, The Dexter Leader reported that Thomas Birkett's Dover Mills burned down; he was covered by insurance, and the mill was rebuilt
Michael Staeber erected the Germania Building at the SE corner of Ashley and Washington St. in 1885; the American Hotel (now The Earle) occupied part of the building.
The Detroit Institute of Arts was established in 1885
The Michigan Asylum for Insane Criminals at Ionia was completed in May, 1885; it became known as the Riverside Correctional facility
On June 24, 1885, the University of Michigan held their commencement
Crayola was founded in 1885
King Leopold of Belgium engineered the Congolean Holocaust in 1885 that killed between 3-13 million people from 1885-1908
On May 6, 1885, the Ann Arbor Water Company was founded on the land of John C. Allen; the water source was the 302 acre Barton Pond with Charles Ezra Greene of the University of Michigan, 1872-1903, as the engineer, and Charles Goodhue was the contractor
Cornelia Corselius, daughter of George Corselius who was the editor for the Western Emigrant and Pioneer Librarian, published a series of Children's Stories in 1885; the Cornelius' resided at 317 E. Ann St. Cornelia was a school teacher in the 4th Ward who later moved to 414 Lawrence, and became an Ann Arbor Historian along with good friend, Lucy Chapin who was her illustrator in her books. The Corselius' were members of St. Andrews Episcopal church. Cornelia also published Some Early Ann Arbor Homes in 1909 at a meeting of the Women's Club of Ann Arbor.
William Lambie Diary, 1885
The Ladies Library Association Building was finished in 1885 at 324 E. Huron at Division (Ann Arbor School History)
Bishop Samuel Harris first proposed the idea for an Episcopal Student Church at the University of Michigan in 1885; this led to the building of Harris Hall
Michigan Mining School (Michigan Tech) was founded in 1885 at Houghton
Ann Arbor High School started its football program in 1885
Liberty Holden, a University of Michigan graduate in 1858, purchased the Cleveland Plain Dealer in 1885; he was a Professor of Literature at Kalamazoo College, and Superintendent of Schools at Tiffin, OH prior to investing in mining properties in Utah. He also established the Cleveland Museum of Art in 1916.
Charles Kendall Adams, 1861 graduate from the University of Michigan and Professor, 1863-1885, was named as the second President of Cornell University in 1885; he remained President their until 1892 when he accepted the President of the University of Wisconsin from 1892-1901
Michigan was undefeated, 3-0, during the 1885 Football Season; they also played a game on roller skates on April 3, but it didn't count as an official game
On October 15, 1885, the reputation of Ann Arbor was besmirched
Morgan School in 1886
April 6, 1886 24.5" of snow in Blizzard in Michigan (Rochester Story)
Barbour Gymnasium opened in 1886, first University of Michigan campus space exclusively for women's use
Charles Mills Gayley wrote, "The Yellow and Blue," in 1886; he won $10 when he entered the song in a competition. The song became the University of Michigan Alma Mater. University of Michigan Glee Club performs The Yellow and Blue in 2010
Commonwealth Power Company was founded in 1886 by William Augustine Foote and Samuel Jarvis in Jackson; it is now Consumers Energy
Samuel W. Beakes bought the Daily Argus in 1886
John Jay Robison, County Clerk, and Star Mountain Mining Co. was elected Mayor of Ann Arbor in 1886; he was Supervisor of Sharon Township where he resided since 1843, and elected State Senator in 1862-1868 when he was elected County Clerk, 1868-1874, and 1882-1886 after serving in the State House of Representatives, 1878-1882. He ran unsuccessfully for U.S. Congress in 1874 and 1876. He died in 1897. His home in Sharon Township is below.
May 4, 1886 Haymarket Riot in Chicago
Coca-Cola was first sold on May 8, 1886
Old Broadway Bridge in 1886
June Rose Colby graduated from Ann Arbor High School in 1874, and was the first woman in the United States to earn a PhD in 1886 in English Literature
On June 2, 1886, President Grover Cleveland wed Frarnces Folsom, the only President to do so in the White House
Grossman and Schlenker was established in 1886 at 7 West Liberty by Christian Schlenker and Charles Grossman (it may have opened in 1893); Schlenker Hardware opened across the street at 10 West Liberty in 1897, but by 1906 Chris Schlenker moved the store to 213 West Liberty.
Sun Company was founded in 1886; it later became known as Sunoco Oil Company
Ann Arbor Central Railroad in 1886 (History of the Ann Arbor Railroad and Early History of the Ann Arbor Railroad)
Henry Carter Adams came to teach at the University of Michigan, 1886-1921; he taught economics and finance. He started courses for business administration, accounting, economics, finance and marketing.
Goodhew Fine Flowers began operations at 225 E. Liberty St. in 1886 by James Goodhew; he also had a shop on 316 Observatory, and greenhouses on Miller Ave., and his son, Alfred took over operations
In 1886, Dr. William Upjohn, a 1875 University of Michigan Medical School graduate and Board of Regent, founded the Upjohn Company in Kalamazoo
On July 28, 1886, St. Thomas Parochial School moved to 530 Elizabeth Street near State and Depot; the groundbreaking was on September 1, 1884 and the architect was Arthur Marshall (Ann Arbor School History)
Eleazer E. Calkins began a pharmacy at 324 S. State St. in 1886; he graduated from the University of Michigan School of Pharmacy in 1884
On October 30, 1886, Michigan defeated Albion, 24-0, at the Ann Arbor Fairgrounds in their 4th home game; the Wolverines were undefeated, 2-0, with two shutouts over Albion
Harris Hall in 1886 at the corner of State and Huron
The Grand Hotel opened in 1887; the above pic is in 1890
From 1887 to 1890, the divorce rate increased from 4% to 5% across America
On January 21, 1887, the Amateur Athletic Union was established by William Buckingham Curtis, the first President of the New York Athletic Club in 1872
In 1887, Andrew Blackbird published, History of the Ottawa and Chippewa Indians of Michigan; Blackbird attended Michigan Normal College
University of Michigan Chemistry Lab in 1887
Junius Beal and Ann Arbor Bicycle Club members at Main & Huron St. in 1887
In 1887, there were 1982 students enrolled at Ann Arbor Public Schools with 578 at the high school (Ann Arbor School History)
Sir Conan Arthur Doyle published his first Sherlock Holmes story in 1887, a Study in Scarlett
September 7, 1887 Train Derailment
The Yellow River Flood in China killed 900,000 to 2 million people; it began on September 28, 1887
Tide Water Oil Company was founded in 1887
Herbert Randall Art Rooms at 30 E. Huron St. in 1887
Ohio Oil Company was founded in 1887; it would later become Marathon Oil Company
On November 12, 1887, Michigan defeated Albion, 32-0, in their 5th home game at Ann Arbor Fairgrounds; the Wolverines finished the 1887 Season, 5-0, with 3 shutouts
Ann Arbor Post Office in 1887
In 1887, John J. Robison bought the former County Jail, and turned it into his residence
The Michigan Dogman was first reported in Wexford County in 1887 by two lumberjacks (video)
The Schoolhouse Blizzard of 1888 on January 12 killed 235 people in Montana, Minnesota, Nebraska, Kansas and Texas; later, on March 11, the Great Blizzard of 1888 killed over 400 on the Eastern Coast as drifts rose to 58 inches
Keck Failure in the courts on February 10, 1888
Samuel W. Beakes was elected Mayor of Ann Arbor in 1888; he graduated from the University of Michigan in 1883, and was the son of former Mayor and Judge Hiram Beakes
Ann Arbor Organ Works in 1888
Before Ann Arbor Bargain Days and the Art Fair, there was the Clothing Panic of 1888
The Schwaben Verein Club was founded in 1888
Eastman Kodak was founded in 1888
On June 1, 1888, Oliver Kimberly, 46, was found dead from suicide hanging in the barn of Ira Backus in Webster Township
There were 24 saloons and two breweries in Ann Arbor in 1888
G.H. Wild Tailor Shop in 1888
On May 5, 1888, Pope Leo XIII called for the abolition of slavery
On June 22, 1888, Ann Ann Arbor High School held their graduation commencement at the Clifton House in Whitmore Lake with 80 graduates (Ann Arbor School History)
The Jack The Ripper Murders began in London in 1888
The Loyal Order of the Moose were founded in 1888
Ann Arbor Steam Laundry opened in 1888 by Edward Servis and Milton Steffy
Hazen Pingree became Mayor of Detroit in 1889-1897; then, he was elected Governor of Michigan, 1897-1901
In 1888, William Goodyear and Bruno St. James established a dry goods store at 118 S. Main St.; St. James was the brother of Goodyear's wife, Delia. The Goodyear's were married on October 10, 1888 in Detroit.
On October 27, 1888, the first high school football game was played in the State of Michigan when a team from Windsor played Detroit High School
On November 6, 1888, Benjamin Harrison defeated President Grover Cleveland in the 1888 Presidential Election although Cleveland won the popular vote by over 91,000; there were over 11 million Americans who voted
On November 10, 1888, Threats of a Lynching
On November 24, 1888, Michigan whalloped Albion, 76-4, at the Ann Arbor Fairgrounds in their 6th home game; the Wolverines were, 2-1, in the 1888 Season with a loss at Chicago
Alpha Tau Omega was established at the University of Michigan on December 8, 1888
Ann Arbor Railroad Station in 1889 was at 416 S. Ashley St. and cost $4,400 to build
The City of Willis was officially established in 1889; the Willis Creamery produced over 50,000 pounds of milk and 4,000 pounds of cottage cheese daily. Frank Whittaker owned the Creamery
The Eiffel Tower opened at Paris, France on March 31, 1889
Starkweather Fountain was built in 1889 on South Huron Street in front of Ypsilanti Savings Bank which is now Ypsilanti City Hall; the pic above is from the late 1890s, and the fountain was demolished April, 1932. It stood 12.25 feet in height.
On May 28, 1889, Albert Martin was lynched in Port Huron
Ransom Olds settled in Lansing on June 5, 1889
An addition was put on Union School in 1889 (Ann Arbor School History)
On August 15, 1889, William Ferguson was expelled from Gies European Hotel Restaurant after being denied service; Ferguson's father, Joseph, was one of the first African-American doctors in Michigan in 1857, and he pursued the injustice to the State Supreme Court and won in Ferguson vs. Gies. In 1893, Ferguson became the first African-American legislator in Michigan.
Fireman's Hall at Unity Block in 1889
Aspirin was patented in 1889
River Street Bridge at Milan in 1889
In October, 1889, Andrew Cunningham opened his first drug store in Detroit; the Hammond Building was also completed in Detroit, the first skyscraper
Reuben Kempf house in 1889 at 321 N. Ingalls (The Remarkable History of the Kempf House)
In 1889, J.J. Quarry established a drug store at the corner of North University and State Street; G. Claude Drake later became the President, and purchased the store when Quarry died in 1920
In 1889, the Mayo Clinic was founded in Rochester, Minnesota; William James Mayo, a University of Michigan graduate in 1883, was one of the founders
On November 9, 1889, Michigan defeated Albion, 33-4, at the Ann Arbor Fairgrounds in their 7th home game, but suffered its worst defeat in its history, 0-56, to Cornell. Michigan finished the season 1-2 for their 3rd losing season during the 1889 Season.
On November 2nd, 8th and 11th, 1889, North Dakota, South Dakota, Montana and Washington were admitted as the 39th, 40th, 41st and 42nd states
By 1890, Life Expectancy was 43 years; if one lived to the age of 20, one could expect to live another 41 years, and if one lived to the age of 30, one could expect to live another 35 years. Women were now outliving men typically be a few years.
By 1890, Ann Arbor's population was 9,431/Washtenaw County 42,210/Ypsilanti 6,129/Chelsea 1,356/Dexter 879/Manchester 1,191/Milan 917/Saline 706/Detroit 205,877/State of Michigan 2,093,890/USA 62,979,766
Germania Hotel in 1890 at Washington and Ashley; Proprietor Michael Staebler is the one at the bar with the beard
Ann Arbor Streetcar or Trolley tracks laid in 1890 (Burns Park Trolley) Glimpse into Ann Arbor's Past
Ypsilanti Water Tower built in 1890
The Detroit College of Medicine established Michigan's first veterinary school program in 1890; it continued through 1898
John Baumgardner owned Baumgardner Marble Works in 1890; he supplied headstones and tombstones for many gravesites with marble cutting, and married Anton Eisele's daughter. Eisele died in 1887 after starting the original Marble Works in 1868.
Captain Charles Manly of the Abstract Office was elected Mayor of Ann Arbor in 1890
The peak of the Michigan Lumber Industry was in 1890 when over 5.5 million board feet of lumber was cut, mostly pine
The Dexter Underpass was designed in 1890 by Frederick Blackburn Pelham, an African-American architect, who graduated from the University of Michigan in 1897; Pelham designed 18-20 bridges for the Michigan Central Railroad, but died in 1895 at the age of 30
In 1890, James Scotford of Edmore uncovered between 3-9,000 relics and artifacts; it was considered one of the largest hoaxes in Michigan History
Ida Gray graduated from the University of Michigan Dental School in 1890, and became our nation's first African-American Dentist
Olivia and Israel Hall were concerned that the county fairgrounds with its horse racing track on Hill Street was a bad influence so close to the neighborhood school, she persuaded the Fair Association in 1890 to move the race track to her land at the back of the old Baldwin farm, past what would became Wells Street. She then subdivided the land between Hill and Israel Hall Avenue (later Cambridge) into blocks of residential lots. The Hall Mansion was at Washtenaw and North University (below).
Lucinda Hinsdale Stone was awarded a honorary Doctorate degree from the University of Michigan in 1890; the first woman to receive an honorary Doctorate degree
University of Michigan Commencement in 1890
Glazier-Strong Stove Company began in Chelsea in 1890; it would become the largest oil stove company in the world
Silas Hamilton Douglass passed away on August 26, 1890 at his home on 502 E. Huron St.; his daughters, Kate, Marie and Louise remained until the home was sold in 1902. He was a Professor and Dean at the University of Michigan Medical School, 1844-1877, served as Mayor, 1871-1873, and founded the Gas company. Douglass Papers
The Michigan Daily published its first newspaper on September 29, 1890
Highland Park was incorporated as a village in 1890
Delta Kappa Epsilon Chapel at 611.5 William St. in 1890; the building, the "Shant," was constructed in 1867 by William Le Baron Jenney, a former University of Michigan professor, and space is for lease since 2014
In October, 1890, Michigan Board of Regents approved $3,000 to build Regents Field, and added another $4,500 May, 1891 for its completion at the south 10 acres of what now is Ferry Field made necessary improvements in grading and drainage for a football and baseball fields plus a quarter-mile track.
s
Reuben Kemp with his wife, Pauline, and six year old daughter, Elsa, and family friend, Marie Durheim in 1890 at 312 S. Division
Huron Street in Ypsilanti with the Occidental Hotel in 1890
On October 11, 1890 Michigan pulverized Albion, 56-10, at the Ann Arbor Fairgrounds in their 8th home game; the Fairgrounds moved from property located at Hill & Forest to property where Burns Park is now located, and Michigan finished the 1890 Season, 4-1, with two shutouts
Union Oil Company was established on October 17, 1890
Palmer Pharmacy in 1890 at 336 S. State St.; Alonzo Palmer died in 1887, but he came to Ann Arbor as a Professor of Anatomy in 1852; he became a Professor of Pathology in 1860, and was nationally known for his treatment of cholera during the Chicago outbreak of 1852. Palmer resided at 205 N. Division St.
The David Whitney House was started in Detroit in 1890 and finished by 1894 (pic is from 1905) for $400,000 with 52 rooms including 10 bathrooms on 22,000 sq. ft. with 218 windows and 20 fireplaces; an additional $250,000 was spend on decorating and furnishing the home. Mortimer Smith, architect of the Detroit Opera House in 1922, was commissioned in 1870 to build The Whitney at 4421 Woodward Ave. Lumber Baron, David Whitney, moved to Michigan in 1857 after making millions in Massachusetts in logging. At his death in 1900, he was worth $15 million. It was converted into a restaurant in 1986; some believe the house is haunted.
On November 1, 1890, Michigan defeated Purdue, 34-6, at the Ann Arbor Fairgrounds in their 9th home game
American Hotel advertisement in 1890 at West Washington and Ashley
On November 12, 1890, Conflict between students and militia in Law Student Enoch Price's Diary
State Street in 1890
On November 20, 1890, Pope Leo XIII condemned slavery
Hangsterfer's City Ice Company at the Argo Pond
On December 26, 1890, the Huron Valley Building and Savings Association got its start in the Municipal Court Building at Huron & Main St.
On December 29, 1890, the Wounded Knee Massacre at South Dakota killed over 300 Lakota Indians
Necrological Report June 12, 1891
Newberry Hall was dedicated July 21, 1891; it would later be named the Kelsey Museum of Archeology after Francis Kelsey, University of Michigan Professor, 1889-1927. A pic of Kelsey from 1920 is above.
The Ypsi-Ann shuttled 600 passengers between Ann Arbor and Ypsilanti in 1891; it began operations on January 9, 1891
Fiegel's was established in 1891
The Populist or People's Party was established in 1891
In January, 1891, Huron Valley Building and Savings Association opened for business with $50,000 of start up capital in the Ann Arbor Municipal Courthouse with one employee, John Miner, and supervisor, H.H. Herbst
The Albert Mann House at 408 W. Liberty St. was built in 1891
After James Naismith invented the sport of basketball in 1891, the first basketball game in Michigan may have been played in Ypsilanti at the Follett House Ballroom
Alber & Company blacksmiths were near the Broadway Bridge where State St. ended in the 1890s
In 1891, William Wrigley began a chewing gum factory, and introduced Juicy Fruit gum in 1893; he would become part owner of the Chicago Cubs in 1916 and Wrigley Field was named in his honor in 1927
On March 3, 1891, the International Copyright Act was passed
William G. Doty, Register of Probate, from Manchester was elected Mayor of Ann Arbor in 1891; he graduated from the University of Michigan in 1875
On May 21, 1891, The Thomas Hume disappeared with six men aboard during a squall on Lake Michigan; this was the birth of the Great Lakes Triangle (In Search of the Great Lakes Triangle and William Shatner's Wierd or What) Great Lakes Shipwrecks includes over 6,000 ships with over 30,000 people dead
There were 71 graduates at Ann Arbor High School in 1891
On June 24, 1891, Ypsilanti may have had a lynching
From 1891 to 1897, the divorce rate in America increased from 5% to 6%; it doubled from the rate 1867-1879 which was 3%
The Washtenaw County Fair was held at the Fairgrounds in Burns Park September 29-October 2, 1891
On October 17, 1891, Albion surprised Michigan and defeated the Wolverines, 10-4 at the Ann Arbor Fairgrounds; Michigan defeated Ann Arbor High School, 62-0, on October 10, Oberlin, 26-6, on October 24, and Butler, 42-6, on October 31 at the Ann Arbor Fairgrounds, but finished 4-5 on the season. It was Michigan's 4th losing season. Michigan law student and Yale graduate, Frank Crawford, was the first coach the Wolverines after having no coaches, 1879-1890. Mike Murphy became Michigan's first trainer in 1891.
On January 1, 1892, Ellis Island began to be used as a way to accommodate immigrants coming to the United States
Randolph Rogers died on January 15, 1892 in Rome, Italy; he spent most of his childhood in Ann Arbor, and moved to New York at the age of 20 (From Bakery Boy to Famous Sculptor)
Elijah Morgan, Ann Arbor's wealthiest resident, died on January 22, 1892 at the age of 86; he formed the Ann Arbor Land Company and was President of Ann Arbor-Toledo-Northern Railway Company that was founded in 1871. He donated 40 acres to the University of Michigan. He was and attorney and banker that came to Ann Arbor in 1829; he held many offices and titles including prosecuting attorney, alderman, school board trustee, Chairman of the County Democratic Party, and Commissioner of Deeds. He helped found the Ann Arbor Savings Bank. His wife, Lucy Stow Morgan preceded him in death in 1887 at the age of 91. They resided at Fifth and Ann St., but built a pretentious brick residence on the Huron St. corner of the block. Pic above in 1900. Franklin L. Parker lived across the street.
On February 22, 1892, the Ann Arbor and Ypsilanti Militia met in Ann Arbor
In 1892, the New York Tribune reported that there were 4,047 millionaires in America
Grover Cleveland came to Ann Arbor on February 22, 1892 (Presidential Visits to Ann Arbor began in 1892)
The Norton Family established a Flower Shop in Ypsilanti in 1892
May, 1892 King and Franklin Circus fracas with 300 students rushing the gate results in mass fighting
In 1892, Phi Kappa Psi started a trend to convert mansions into fraternities when it moved into Chauncey Millen's Mansion; the pic above is from 1917
St. John Baptist Catholic Church in Ypsilanti was built in 1892 by Donaldson and Meier; the pic above is from 1910
Necrological Report on June 17, 1892
Andrew Carnegie founded Carnegie Steel Company in 1892
The Ypsilanti Electric Company built a new structure at 100 E. Cross Street; it was sold to Washtenaw Electric Company in 1900, and it became the Washtenaw Light and Power Company in 1903
Lynchings occured most frequently in the United States from 1890-1920 with a peak in 1892. Florida and Georgia led the nation in lynchings from 1900-1930. It is estimated that nearly 5,000 lynchings took place from 1882-1968 with African-American men being victimized the most. Lynchings in America Origins of Lynching in America
Between 1769 and 1909, there were at least 326 Vigilante Movements in America; there were 141 movements responsible for 729 unauthorized executions (Vigilante Justice in the Old West)
Ross Granger began Grangers Hall in 1892 on Maynard St. near Liberty; he founded Granger Academy of Dancing and served as Ann Arbor City Clerk and Treasurer, and the pic above was from 1903
On September 13, 1892, Central Michigan Normal School and Business Institute was founded; it would later become Central Michigan University
Fingerprinting is adopted
Basketball was invented in 1891 by Canadian Jim Naismith where he taught at the Springfield, MA YMCA; he later coached at Kansas, 1898-1907
Regents Field is opened, and Michigan defeated Michigan Athletic Association, 74-0, on October 8, 1892 in the first game at Regent's Field with Yale graduate, Frank Barbour, as their new head coach. Ann Arbor High School graduate and 1889 valedictorian, George Jewett, was Michigan's first African-American football player. Michigan finished the 1892 season, 7-5. The only other games played at Regent's Field that season were a 60-8 thrashing of Albion on November 5, and a 26-24 thriller over Oberlin College on November 19. Edward Moulton became Michigan's second trainer. There were 141 telephones in the city in 1892.
On November 8, 1892, Grover Cleveland defeated Benjamin Harrison and James Weaver in the 1892 Presidential Election; there were over 12 million Americans who voted
Washtenaw County Courthouse in 1893
On January 17, 1893, the Kingdom of Hawaii was overthrown in a coup d'etat by American and British Business Leaders including U.S. Minister, John L. Stevens
Elisha Calkins, father of Eleazer Calkins, the druggist, passed away at the age of 70 at his home on Ingalls St. January, 1893; he once owned a farm in South Lyon, and Methodist Church services were held in his father's (also named Eleazer) cabin in 1833
Panic of 1893 caused an economic depression; J.P. Morgan helped rescue the U.S. Government on February 20, 1895 by selling $65 million in gold bonds as gold reserves dwindled over a two year period
The City Bakery was founded by Fred Heusel in 1893 at 206-212 E. Huron St.
On April 2, 1893, Trinity Lutheran Church was founded on Easter Sunday with 40 members; three years later, they consecrated a new building at the corner of Fifth and William
Tennis became Michigan's third varsity sport in 1893, but had no intercollegiate competition until 1899
Main Street looking North in 1893
Ann Arbor Manufacturing was established in 1893 with Justin Bullis as manager and George Bullis as President on West Huron St.
Fraternity Houses at the University of Michigan in 1893
In 1893, J.W. Knapp and Frank Jewett opened a dry goods store in Albion called Jewett & Knapp
Eberbach Hardware Main at Washington in 1893; it opened in 1875 (When Downtown was Hardware Heaven)
University of Michigan opened its School of Nursing in 1893
On April 12, 1893 Tornado hit Ypsilanti
George Jewett, former valedictorian at Ann Arbor High School in 1889 and the first African-American varsity football player in 1890 and 1892 at the University of Michigan, transferred to Northwestern after a conflict with Medical School Dean, Victor Vaughn; George Jewett was the grandfather of Coleman Jewett (Renaissance Man)
Bradley Martin Thompson, a 1858 University of Michigan graduate, was elected Mayor of Ann Arbor in 1893. He taught at the University of Michigan Law School, 1888-1911, and was also Mayor of East Saginaw, 1873-1875.
On May 3, 1893, Union School in Ypsilanti was damaged by fire
Main Street at Ann in 1893
Michigan Normal College began publication of its yearbook, The Aurora, in 1893
The first University of Michigan Track squad in 1893; they did not have a coach until Keene Fitzpatrick arrived in 1894 from Yale as Football trainer, and became Head Track Coach in 1898
Trinity Lutheran Church was built at William and Fifth in 1893
The State of Michigan established a county road law in 1893
Hoelzle's Butcher Shop at Washington & Fourth in 1893
On May 24, 1893, William Sullivan was lynched in Corunna
June 16, 1893 Hail Storm
June 23, 1893 Necrological Report
North Huron Street in Ypsilanti in 1893
The Happy Birthday song was composed in 1893 by Patty and Mildred Hill at a school in Kentucky
Edwards Brothers was founded in 1893; Thomas and Daniel graduated from the University of Michigan Law School in 1899 and 1894, and are pictured with John
Pepsi-Cola was introduced in 1893
New Zealand became the first country in the world to grant women's suffrage in 1893
Michigan's football squad finished 7-3 with 4 shutouts for the 1893 campaign; Charles Baird was team Manager and Frank Barbour was Coach. Edward Moulton was the trainer. Wooden stands were erected to accommodate 400 people at Regent's Field.
October 25, 1893 Hamburg Junction Derailment (near Zukey Lake)
November 3, 1893 Halloween Disturbance
Waterman Gymnasium built in 1894
Hershey's was founded in Lancaster, PA on February 9, 1894; they introduced their milk chocolate bar
On March 6, 1894, the Dexter Savings Bank was robbed for $3,160.55
Fixing the Cross Street in Ypsilanti in 1894
In 1894, Fred and Sam Heusel took over Allmendinger Bakery at 206 E. Huron; they moved to Liberty & Fourth, and Fred bought Sam out and renamed the business, City Bakery
From May 8, 1894 through May 26, 1899, The Ann Arbor Argus began including Washtenawisms in their paper; these were a very entertaining look at local people in the area with insights into births, marriages, anniversaries, illnesses, deaths, vacations, trips, club activities, etc. the county's inhabitants
The First May Festival was held at University Hall on May 18, 1894
The Michigan Normal Gymnasium was dedicated on May 18, 1894
Outspoken University of Michigan Professor, Joseph Beal Steere, resigned due to his stance on temperance which offended many local Germans in Ann Arbor (Steere Papers) (Beloved Beer)
On June 27, 1894, the Bureau of Labor Act created the Bureau of Labor Statistics
On June 30, 1894, A.J. Waters and Walter Mack established Union Savings Bank in Manchester
Eloise Asylum opened in Westland on July 20, 1894; it was named after Eloise Dickerson Davock, the daughter of Detroit's postmaster, and began in 1832 as a poor house (Eloise for sale for $1.5 million)
Orchestra Hall rehearsal in the 1890s
In 1894, Ann Arbor Cemetery was moved to Forest Hill Cemetery and the land became Felch Park named in honor of Alpheus Felch on the land that is the front lawn of the Power Center today
Ann Arbor High School in 1894 at the corner of Huron and State St.
Saline on July 4, 1894
In July, 1894 Henry Howard Holmes, an 1884 University of Michigan graduate, was arrested after building a "Murder Castle" in Chicago in 1893 and confessing to the murder of 27 people although it has been estimated that he may have murdered as many as 200 people; he was hanged on May 7, 1896.
Michigan finished the 1894 Football Season, 9-1-1, under new head coach and Princeton graduate, William McCauley; they avenged their only loss of the season to Cornell, 0-22, at Ithaca, NY on November 3 with a 12-4 win over the Big Red at the Detroit Athletic Club field on November 24 with 4,000 people who observed the spectacle. Keene Fitzpatrick, who taught Amos Alonzo Stagg at Yale, became Michigan's third trainer. James Baird was the team Captain, and his brother, Charles Baird, was the team manager. The largest crowd yet of 2,200 was on hand at Regent's Field November 17 to watch Michigan defeat Oberlin College, 14-6.
The University of Michigan Alumnus began publication October, 1894
Gottlob Luick and employees in 1895; Gottlob was an Alderman and Mayor of Ann Arbor, 1899-1901
The Western Conference was established on January 11, 1895 at a meeting at the Palmer House in Chicago with Michigan, Chicago, Purdue, Illinois, Northwestern, Minnesota, and Wisconsin as its original members
Horace Carpenter died on February 15, 1895; Carpenter arrived in Detroit May 12, 1826, and came to Ann Arbor at the age of 20, and helped put up the first building erected in Saline after learning the carpentry trade in New York. He also put up a large barn for Luther Boyden in Webster Township. Carpenter was elected Treasurer of Washtenaw County in 1862. He resided on Washtenaw Avenue, and remarried in 1879 to Ann Stephens, widow of Oscar Stephens of Lodi Township, after his first wife, Celia, died in 1878. He also founded the Washtenaw County Mutual Insurance Company, and was the first Captain of the State Militia in Pittsfield Township. Carpenter Road was probably named in his honor.
Float at Fifth and Detroit in 1895
North University looking East in 1895 at State St.
Horace Prettyman, Michigan Football Captain for three seasons, purchased a house at 1005 North University in 1885 that would be a boarding house for many University of Michigan students; he and his wife, Jenny McNames, provided over a million meals from 1885-1914 with 250 students eating there regularly. They also owned a boarding house at 602 Lawrence St. known as The Campus Club. Mrs. Prettyman's sister, Mattie Calkins, provided many famous pastries. The building was sold to the University of Michigan in 1914, and demolished in 1938. Prettyman was General Manager of Bulles & Company, and a real estate agent; he served as Ann Arbor City Councilman and Postmaster and as Washtenaw County Supervisor. After he sold his boarding house, he became President of Ann Arbor Press, White Swan Laundry, and the Wolverine Power Company.
On January 10, 1895, Frederick Schleyer died when struck by a freight train near Foster's
The Midwest, South and East experienced a severe Blizzard on February 9, 1895 including Ann Arbor (Great Freeze)
Plat Map of the Olivia Hall Subdivision and the Washtenaw Fairgrounds near the University of Michigan Campus in 1895
On March 26, 1895, a fire broke out at Glazier Stove in Chelsea; damage was estimated at $31-50,000, and 50 men were thrown out of work
Warren E. Walker, a mason contractor of 602 N. Division St., was elected Mayor of Ann Arbor in 1895
Michigan Ave. in Ypsilanti
Henderson Castle was built in Kalamazoo in 1895
Seitz Tavern opened at Chelsea in 1895 by Tom McNamara on W. Middle St.; George Seitz purchased it in 1916, and moved it to its present location
Volleyball was invented by William Morgan in 1895 at Holyoke YMCA in Massachusetts
William Goodyear bought out Bruno St. James in 1895; the store was renamed Goodyear's
Scovill Lumber in 1895
The first Civil War Monument in Washtenaw County was erected in Ypsilanti on May 30, 1895, and presented by Mary Starkweather
2nd Ward School was renamed Bach School in 1895 in honor of Philip Bach (Ann Arbor School History)
Necrological Report June 14, 1895
On June 28, 1895, St. Thomas held their commencement with 5 graduates, all female (Ann Arbor School History)
1895 Spring Football Game
Jesse Buttrick Davis took a teaching job at Detroit Central High School after graduating from Colgate in 1895; he taughts math and history for a number of years before becoming a Principal. He moved to Grand Rapids to become Principal at Grand Rapids Central High School in 1907, and was appointed Vocational Guidance Director of the City of Grand Rapids in 1912. He was considered the "father" of school guidance counseling in Michigan, but also the United States; he published, Vocational and Moral Guidance, in 1914, and became President of Grand Rapids Junior College, the first "Junior" College in Michigan. He also was the second President of the National Association of Secondary School Principals in 1915. (Ann Arbor School History)
A fire destroyed the wooden stands at Regent's Field; however, they were rebuilt to seat 800 people. Later, a groundskeeper's house was erected, and stands seating 1,500 were constructed.
Michigan finished 8-1 with 7 shutouts in 8 games during the 1895 football season with its only loss to Harvard at Cambridge, MA, 0-4, in a rain drenched, slippery and muddy affair decided by a second half blocked punt with 6,000 fans on hand. Michigan drew 10,000 at Marshall Field in Chicago as they defeated the Maroons, 12-0. The largest crowd at Regent's Field was 1,000 on November 16 as the Wolverines edged the Boilermakers, 12-10.
The Bethel African Methodist Episcopal Church was established at 632 N. Fourth Ave. in 1895
Dean & Company in 1895 at 44 South Main Street
After visiting Kellogg's in Battle Creek, C.W. Post founded Postum Cereal in 1895 at Battle Creek
November 1, 1895 Halloween Pranks
For the year of 1895, 211 arrests were made and the police budget was $3,401.80.
The first meeting of Elks #325 was held at Mielke's Cafe (owned by Oliver Martin) at 120 E. Washington St.
Blaich and Gates Groceries in 1895 near South University and Forest
On December 20, 1895, Mary Grossman took her own life and the life of her daughter, Annie, 3, at 14 Second St.
On January 4, 1896, Utah was admitted as the 45th state
On March 3, 1896, Charles Brady King was the first person to design, build, and test drive a gasoline-powered automobile; he drove it on Woodward Avenue
The St. James Hotel in 1896; it was owned by George Shetterly, and it was sold in 1898 to George and Clark Hawes. William Brown purchased the hotel by 1908, Sherman Sears in 1917, Nicholas Moore in 1922. Patrons were charged $1.50 per day in 1896 for rooms. It was built by James Curtis.
Henry Ford invented the Quadricycle in 1896
Miller Dairy Farm began freezing ice cream in 1896; Dennis and Minnie Miller began producing ice cream at Eaton Rapids. Their 111 acre farm on 1300 acres with 500 Holstein cows grew into a business in the 1960s with 22 Miller's Ice Cream Parlor stores with 200 independent dealers in Michigan and Indiana. Dennis' father and mother, John and Rebecca Miller, came to Lansing in 1867, and purchased 80 acres in Lansing Township; that property was sold in 1873, and became Mount Hope Cemetery. He then purchased 116 acres on Plains Rd. (Miller Dairy Farm Records at MSU) Miller Dairy Farm a Hidden Gem
Starkweather Hall was built in 1896
Robert Mark Wenley came from Scotland to become Professor of Philosophy at the University of Michigan in 1896
Eliza Mosher, a 1875 Michigan graduate, became the first female faculty member at the University of Michigan in 1896 (5 Women determined to be doctors)
S&H Green Stamps were founded in 1896 by Thomas Sperry and Shelley Byron Hutchinson; Hutchison lived at 600 N. River in Ypsilanti (Hutchinson Home has a rich history)
The Ann Arbor Animal Shelter was founded in 1896; J.J. Goodyear was its President
Outdoor Track became Michigan's 4th varsity sport in 1896 with Keene Fitzpatrick as it first coach
The 1896 Olympics revived April 6-15 at Athens, Greece with 14 nations sending 241 athletes to compete in 9 sports; the United States won the most gold medals with 11, but Greece won 46 medals to top all countries
The Michigan Palladium was replaced April, 1896 with the new yearbook, Michiganensian
Mrs. Anna Botsford Bach was elected as school board President, and Miss Emma Bower also won a seat on the school board in 1896
The Shupp family farm at Milan
Cracker Jack was invented in 1896
James C. Henderson founded the Ann Arbor Organ Company in 1896; he established a factory in Texas
In the 1895-1896 School Year, Ann Arbor had 675 students; it was the 3rd largest school district in the state behind Detroit with 1,974 and Grand Rapids with 1,526 (Ann Arbor School History)
From 1896-1902, Famines and Droughts in India killed over 6 million people
On May 18, 1896, Jim Crow laws were upheld in the "Separate, But Equal" Plessy vs. Ferguson Supreme Court decision; it was a legal victory for the South and racial segregation that the Civil War didn't render
May 22, 1896 Freshman Banquet Row
Triangular Block: Detroit, Fifth and Kingsley in 1897
Tornado May 25, 1896 at Ortonville, Michigan left 47 dead and over 100 injured
Hay & Todd Manufacturing in 1896 at the corner of Fourth and Catherine facing Detroit St.; it was known as Sculpture Park
On June 26, 1896, Saline held their commencement with 14 graduates
In July, 1896, the Elks Lodge #325 moved to the Sudworth Building at 205-207 E. Washington St.
Two University of Michigan students in their dorm room sometime in the 1890s
In August, 1896, J.F. Schaberle opened a Music House at 114 W. Liberty St.; it moved to 110 S. Main St. in September, 1907
On August 8, 1896, the Dow Jones Industrial Average sank to a new low closing at 28.48
Railroad Jack at the Washtenaw County Courthouse in 1896 (A Lookback at Harry "Railroad Jack" Cooper) Railroad Jack-Old News
On August 16, 1896, the Klondike Gold Rush began with 100,000 prospectors heading to the Yukon, but only 30,000 made it
Michigan was undefeated in the 1896 season with 8 shutouts in 9 games until a 6-7 loss to Chicago on Thanksgiving Day in front of 15-20,000 fans; Princeton grad and Michigan Medical student, William Ward, was coach. The largest crowd at Regent's Field was 1,000 for Oberlin College on November 14 for a 10-0 win.
On October 22, 1896, Teddy Roosevelt came to Michigan State Normal College at Ypsilanti
On November 3, 1896, William McKinley defeated William Jennings Bryant in the 1896 Presidential Election; there were nearly 14 million Americans who voted
Armenian immigrants came to Ann Arbor for treatment at the University of Michigan Hospital in 1896 following the Armenian Hamidian Massacres, 1894-1896, under Sultan Abdul Hamid from the Ottoman Empire where 200-300,000 died and 50,000 children were left orphaned
President James Angell in 1897
On February 23, 1897, the University of Michigan Marching Band made their first public appearance at University Hall
An Awful Wicked Nigger was written in 1897 by May Irwin
Dow Chemical was founded in 1897 by Herbert Henry Dow at Midland
Charles E. Hiscock was elected Mayor of Ann Arbor in 1897; he was a banker at Ann Arbor Savings Bank
On March 26, 1987, Starkweather Hall was dedicated at Michigan Normal College. It was the only religious center at a teacher's college in the United States. The pic above was from 1902.
On April 19, 1897, the first Boston Marathon was held with 18 starters; it was won by John McDermott in a time of 2:55:10, and he lost 10 lbs. during the race (124 to 114 lbs.)
On April 19, 1897, the Ann Arbor City Council first talked about paving local streets, Liberty was one of them along with Main St.
On May 14, 1897, John Philip Sousa performed "Stars and Stripes Forever" for the first time
Parade in 1897
On Decoration Day (May 31), 1897, temperatures in Ann Arbor sunk to 30 degrees with heavy snow covering the ground
On June 25, 1897, Chelsea held their high school commencement with 8 graduates, all female
On July 2, 1897, Ann Arbor High School held their commencement for 79 graduates, 50 would enroll at the University of Michigan
On July 15, 1897, Ella Cushing, 18, died of a fatal dose of morphine
The 1897 football season ended 6-1-1 with another season ending Thanksgiving Day loss to Chicago, 12-21. Michigan shut out 4 opponents. Fielding Yost made his first appearance at Regent's Field for a 0-0 tie with his Ohio Wesleyan Battling Bishop squad. Former Wolverine, Gustave "Dutch" Ferbert, became Michigan's new coach. Michigan played its first "homecoming" game against its Alumni.
Dot Tremaine in the news again
In 1897, Fred Weinburg established a diving slide at the corner of Fifth and Hill, and a high diving board in 1909 as pictured above. There was ice skating there in the winter.
Grand Rapids Veterinary College was the second veterinary school established in the State of Michigan in 1897; it continued through 1918
In 1897, there were 37 Michigan Stagecoach Lines
On August 3, 1897, Isaac Foster died; he resided in Ann Arbor for 62 years
On August 13, 1897, the YMCA purchased the building on Fourth Ave. for activities
On August 27, 1897, Agnes Warren died in a train accident near Kyer Milling Company; she graduated from the University of Michigan in 1896, and was teaching Latin at Springfield High School in Illinois, but returned to Ann Arbor for the Summer
On September 9, 1897, John Schlicht died accidentally after a wrestling bout with John Felch; he lost his balance, and hit his head on a crate
Bram Stoker published Dracula
In 1897, Jewett & Knapp moved their store from Albion to Lansing
On December 17, 1897, Superintendent Walter Perry died; he graduated from Michigan Normal College in 1858, and was Superintendent of 5 other districts prior to coming to Ann Arbor. The student population at the high school increased from 250 in 1870 to 645 in 1897.
The Ann Arbor-Ypsilanti Interurban went 50 miles per hour and it took 20 minutes to go between cities in 1898; it could go from Ann Arbor to Detroit in one hour and 20 minutes
January, 1898, Regent Levi Barbour donated $25,000 to initiate the building of Barbour Gymnasium for women
Michigan National Guard in 1898 at the steps of the Washtenaw County Courthouse
In 1898, Paul Dresser composed You'se just a Little Nigger, Still Youse Mine, All Mine
Old Town Tavern was established in 1898
On February 15, 1898, Cuba won their independence from Spain after a three year war, 1895-1898
Fishville School at Grass Lake in 1898
On February 15, 1898, the battleship, Maine, was sunk in Havana Harbor killing 274 men; this event led to the Spanish-American War, and the United States ceded Puerto Rico, Guam and the Phillipines for a payment of $20 million
On Memorial Day, May 30, 1898, the GAR Civil War Memorial was dedicated at Dexter; also, on that same day at Chelsea, a Civil War Memorial was dedicated at Oak Grove Cemetery
Necrological Report June 17, 1898
From 1898 to 1900, the divorce rate across America went from 6% to 7%
On July 1, 1898, 674 graduates at the University received their diplomas at commencement
On July 4, 1898, Professor Edward Lorraine Walter, Chair of Romance Languages and Literature, lost his life when the La Bourgogne sank in a terrible disaster 60 miles south of Sable Island in Nova Scotia
Hutzel Float in 1898
In 1898, Charles Baird persuaded Keene Fitzpatrick to return from Yale where he returned, 1896-1898. Michigan finished the 1898 Season undefeated, 10-0, with 6 shutouts and won their first conference championship. The 12-11 win over Chicago on Thanksgiving Day at Marshall Field inspired Louis Elbel to write, The Victors. The University of Michigan Marching Band made their first appearance on the football field. William Cunningham became Michigan's first football All-American.
Inside the Burns Park Log Cabin in 1898 sat John Nowland, the first Ann Arborite born on June 13, 1826; this picture shows the log cabin built by the Fair Society in 1848 with 167 Pioneer Names inscribed in its walls. The dedication was done on September 27, 1898.
Paul Tessmer built the University of Michigan Boat House on Argo Pond in 1898; he had 160 canoes and 40 rowboats for rent by 1906 (Ann Arbor's Municipal Beach)
Regents Field November, 1898
Bob-Lo Island Amusement Park opened in Amherstburg, Ontario in 1898
South University in 1898
Ann Arbor High School won the state baseball championship in 1898
Two women pass by the Oyster Bay on North University near to State Street in 1898; Oyster Bay also had another restaurant at 607 E. William St. below
James Quarry started a drug store at North University and State Street in 1898
H.G. Wells published The War of the Worlds in 1898
On January 1, 1899, Ralph Stone became "private secretary" to Governor Hazen Pingree; he graduated from the University of Michigan in 1892, and was a member of the Editorial Staff at the Michigan Daily and Michigan Law Journal, and became Trustee for the Michigan Alumnai Fund, 1920-1941. He became President of the Detroit Trust Co., 1915-1927, and Chairman of the Board, 1927-1931, after beginning his relationship with the company in Grand Rapids inn 1893. He was a University of Michigan Regent, 1924-1940. (Ralph Stone Papers)
Great Blizzard of 1899-February 11-14 brought freezing temperatures from Florida to Michigan in arctic cold
On February 24, 1899, Ann Arbor was in Great Danger due to the rivalry with Ypsilanti
On March 3, 1899, Willard B. Smith died of pneumonia at the age of 61; he graduated from the University of Michigan Medical School in 1861, and served as Mayor of Ann Arbor, 1878-1880, and 1887-1888, and was Director of the Ann Arbor Savings Bank
Alderman Gottlob Luick was elected Mayor of Ann Arbor in 1899
Lottie Elwood, 22, a young actress committed suicide after taking morphine; two young men also committed suicide including John Fricke
A fire broke out at Mack & Company on May 15, 1899
A painting of the fire at Keck and Company on May 26, 1899 on 405 Fourth Street; it was also known as the Michigan Furniture Company. John Keck came to Ann Arbor in 1854, and was an apprentice to cabinet maker and coffin builder, Florian Muehlig; he formed his own company in 1866 with George and Frederick Martin, and employed between 40-50 men in the 1870s.
Junius Beal bought the Daily Argus in 1899
George Wahr published the Ann Arbor Cook Book in 1899 compiled by the Ladies Aid Society of the Congregational Church
Rural Mail Delivery began in Ann Arbor Area
Ann Arbor St. Thomas in 1899 on Elizabeth St. near State and Depot St.
In 1899, Sebastian Sperling Kresge opened a 5 and Dime Store in Detroit
By 1899, 43 Michigan cities reported public school enrollment as 173,250 with 13,270 in high schools, and 1,332 graduates (Ann Arbor School History)
Washtenaw Country Club was founded in Ypsilanti on July 11, 1899 (Once the Only Game in Town)
In 1899, one could stay at the Stebbins House in Dexter for $2 a day; it was operated by Charles and Clara Stebbins, and they established a saloon on October 11, 1899 with George Parker, brother of Joe Parker, notorious Ann Arbor saloon operator
Michigan football finished the 1899 Season, 8-2, with 8 shutouts, but lost to Penn and Wisconsin on the road. Ferbert resigned to participate in the Klondike Gold Rush in Alaska; he returned to Ann Arbor several years later as a millionaire after striking it rich off claims he discovered in 1908 and 1909. Indiana and Iowa became members of the Western Conference in 1899.
The Story of Little Black Sambo was published October, 1899
On October 13, 1899, Superintendent Slauson announced that Ann Arbor now had 2,155 pupils
Charles Henry Shoeman's poems were published by George Wahr, A Dream and Other Poems, in 1899; Shoeman was an African-American poet
November 3, 1899 8 students jailed
On November 4, 1899, Alpha Sigma Tau sorority was established at Ypsilanti at Michigan State Normal College
November 6, 1899 James Ward Packard founded the Packard Automotive Company
Ann Arbor High School won its first state football championship in 1899
William Lambie and Mary Campbell celebrated their 50th wedding anniversary in 1899
On October 6, 1899, Lottie Greenman, 15, died at the Washtenaw County Fairgrounds
On November 30, 1899, William Cusic, 20, died in a train accident about a mile west of Dexter
American Samoa was established on December 2, 1899 as a result of the Treaty of Berlin
Greatest Generation Era began in 1900
Bennett French and his children at 1502 Cambridge in 1900; the family would later own the Campus Bike & Toy on William St.
The Apostles Club at 1218 South University was a club for University of Michigan faculty who were unmarried in 1900
By 1900, A&P operated 200 stores
Lower Town in 1900 (Lower Town Story)
George Colton Maynard became Assistant Curator for the Smithsonian Institute in Washington, DC; he worked for the United States National Museum since 1885, and came to Washington in 1861 from Ann Arbor where he grew up
By 1900, the University of Michigan Medical School was recognized nationally for being the largest teaching hospital in the United States
The University of Michigan School of Music in 1900
By 1900, Life Expectancy was approximately 50 years; if one lived to 20, one could expect to live another 40-42 years, and if one lived to 30, one could expect to live another 35 years. The leading causes of death were Pneumonia, Tuberculosis, Diahrrea, Heart Disease, Stroke, Liver Disease, Accidents, Cancer, Aging/Senility, and Diptheria. Women were outliving men, but only by a few years.
A fire broke out at Milan High School on January 10, 1900; it burned down the school at Ferman and Hurd that stood since 1862
January 31-February 1, 1900 14" of snow with Blizzard in Michigan
February 28-March 6, 1900, there was 30" of snow that fell in the Metro Detroit area including 14" on the 28th and 16" on the 4th
Charles Vogel in front of his Meat Market in 1900 at 115 E. Ann St.
Michael Staebler had a coal office and bicycle shop at the American Hotel (Michael Staebler Papers)
Hoban Block in 1900 looking West from Fourth St.; it was built in 1871 as the Ann Street Block
March 4-5, 1900 16.1" of snow with Blizzard in Michigan
Ann Arbor population in 1900 was 14,509/47,761 in Washtenaw County/Ypsilanti 7,378/Chelsea 1,635/Dexter 900/Milan 1,141/Manchester 1,209/Saline 584/285,704 in Detroit, 2.4 million in Michigan, and 76 million in the USA and 5.5 million in Canada (World population is 1.6 billion with 947 million in Asia)
Adam Goetz founded The Athens Press April, 1900 on the second floor of the Athens Theatre Building
George Blaich established a grocery store at the corner of East and South University in 1900; he sold it in 1905 to John MacGregor who moved the store to 1123 S. University in 1915. MacGregor sold it to Charles Rash in 1920; it was later owned by L.A. Townley until he sold it to R.C. McDougall and Daniel Gray. McDougall bought out Gray in 1948, and Gray established his own grocery store on Broadway.
Ann Arbor High School won the state track championship in 1900
Staebler & Son was established in 1900 as the first automobile dealer in Ann Arbor by Michael and Edward Staebler; pictured above was Edward aboard a Toledo Steamer. Edward was elected to the Ann Arbor School Board, 1922-1926, and Mayor, 1927-1931. (Edward Staebler Papers)
The Galveston Hurricane hit August 27, 1900, and caused 6-12,000 deaths and $21 million in damage through September 17
University of Michigan Track Athletes, Alvin Kraenzlein, Charles Dvorak, and Howard Hayes competed in the 1900 Olympics at Paris, France; Krainzlein earned 4 gold medals in the long jump, 110 and 220 meter hurdles plus the 60 meter dash while Dvorak won a silver in the pole vault, Howard Hayes won silver in the 800 meters, and John McLean won silver in the high hurdles. Their coach, Keene Fitzpatrick, came with them to coach on a volunteer basis. Former Michigan Trainer, Mike Murphy, was the unofficial U.S. Track Coach. Clark Leiblee made it to the Semi-Finals in the 100 meter dash, but was eliminated. Kraenzlein was not a Michigan athlete, but later coached at Michigan, 1910-1913.
Roosevelt High School was established in 1900 at Ypsilanti on the campus of Michigan Normal College (Roosevelt celebrates 60th reunion)
In October, 1900, William Jennings Bryant spoke in Ann Arbor; the Nebraska Congressman was shut out in three Presidential attempts in 1896, 1900, and 1908, and became Secretary of State in 1912. His daughter, Ruth Bryan Owen, was appointed the first woman Ambassador in 1933.
During the 1900 Football Season, Michigan finished 7-2-1 with six shutouts, but losses to Iowa and Chicago and a tie to Ohio State, 0-0; Princeton grad, Langdon Lea, was coach. Michigan's first homecoming opponent was Purdue, and it drew the largest crowd yet at Regent's Field with 2,500 who cheered on the Wolverines in an 11-6 victory. Michigan's enrollment increased to 3441 students by 1900.
Island Park was the place to go in Ann Arbor in 1900
On November 6, 1900, William McKinley defeated William Jennings Bryant in the 1900 Presidential Election; there were nearly 14 million Americans who voted
Spanish-American War Veterans parade across the Michigan Avenue Bridge in Ypsilanti in 1900
The Pittsfield Grange was founded in 1901 (Pittsfield Grange History)
From 1901 to 1906, the divorce rate across America increased from 7% to 8%; it doubled from the period from 1880 to 1886 when it was 4%
On May 30, 1901, Daniel Hiscock, 81, was returning to the city by buggy when hit by a train coming from the west at the Whitmore Lake railroad crossing killing him; his son, Edward, former Mayor of Ann Arbor, 1897-1899, was a passenger on the train. He resided at 911 N. Main St., and his funeral was one of the largest ever held in Ann Arbor.
Frank Wilkinson started Wilkinson Luggage Shop at 327 Main St. in 1901
Chelsea Clock Tower was built in 1901 by Claire Allen
The Texas Oil Boom began in 1901
Michigan Teacher, Annie Taylor, became the first female to go over Niagra Falls on October 24, 1901; she celebrated her 63th birthday with the plunge. She died in 1921 at the age of 82 when she slipped on an orange peel.
In 1901, the Trimoto was demonstrated at East Cross and River Street in Ypsilanti (Early Depot Town in Ypsilanti)
Henry Ford founded the Detroit Automobile Company in 1901; Ford was a Freemason
On September 6, 1901, President William McKinley was assassinated by Michigander, Leon Czolgosz; McKinley was succeeded by Teddy Roosevelt
Fielding Yost hired by Charles Baird as Michigan Football Coach in 1901; Yost's squad posted an 11-0 season and outscored its opponents, 550-0, including a 49-0 Rose Bowl win over Stanford with 8,000 fans at Pasadena. Langdon Lea left to coach Princeton to a 9-1-1 season. Michigan had new records of spectators at Regent's Field with 3,500 in attendance at both wins over Chicago and Beloit on November 16 and 23, and they drew over 8,000 at Bennett Park in Detroit on November 2 for a 22-0 win over Carlisle.
William Goodyear moved his store from 118 S. Main St. to 120 S. Main St.
On December 4, 1901, the Michigan Ladder Company was formed on E. Forest Ave. in Ypsilanti by Melvin Lewis, A.G. Huston and Edgar Geer.
Dexter Ferry donated 20 acres of land in 1902 at a cost of $20,000 known as Ferry Field to the University of Michigan at State & Hoover that would become the Wolverine Athletic Complex; Regent's Field was renamed Ferry Field June, 1902 expanding the complex to 38 acres
On May 3, 1902, Prohibitionist Carrie Nation came to Ann Arbor
The Detroit Tigers became one of Major League Baseball's 8 original franchises; they played their first games at Bennett Park and Burns Park
Reuben Peterson opened a private hospital, June, 1902 at 1215 South University, and expanded to 620 South Forest a few months later in an old fraternity house; he trained nurses, and was also Director of the University of Michigan Hospital, 1901-1909
The Interurban was completed to Jackson by 1902
Michigamua was initiated at the University of Michigan in 1902; the above photo shows 1910 members
George Fischer established a large grocery store at 701-703 Packard in 1902; Fischer married Jennie Finnell in 1888, and the store was named Fischer & Finnell. They resided at 814 S. State St. Fischer served as an Alderman for 6 years. Their daughter, Luella, died in 1905 at the age of 15.
The Glazier Memorial Building was completed in Chelsea in 1902
University of Michigan student apartment in 1902
By 1902, there were over 81,000 pay phones across the United States
Karl Edwin Harriman, an 1895 University of Michigan graduate, published Ann Arbor Tales in 1902; Harriman also worked for the Detroit Journal and Detroit Free Press
Ann Arbor High School Footballers practice in 1902 at the old Fairgrounds which later became known as Burns Park
Yost's 1902 squad also finished 11-0 and outscored its opponents, 644-12. Michigan defeated Michigan State, 119-0, as the Wolverines went on to an undefeated 11-0 season with 9 shutouts including a 86-0 thrashing of Ohio State with 6,000 fans on October 25; their closest game was a 6-0 win over Wisconsin on November 1 in Chicago. The largest attendance at Regent's Field was 9,000 on November 27 to watch Michigan defeat Minnesota, 23-6. Albert Herrnstein scored 26 rushing touchdowns including 7 against MAC; it is still a Wolverine record. Yale graduate, George "Doc" May, was hired as a physical education instructor at Michigan. Abner Howell became the second negro to play football at Michigan, 1902-1904, at fullback.
In 1902, Mayor Royal Copeland, an 1889 University of Michigan graduate who became Professor of Ophthamology at the University of Michigan, 1895-1908, complained that the area where Alber & Co., the tannery, and the slaughterhouses had been was a serious problem. Visitors arriving at the railroad depot were confronted by "foul-smelling dump heaps" across the tracks. Copeland appointed a committee to purchase the property between the river and the railroad tracks that later became Broadway Park. By 1907 the city had acquired the land, but it remained overgrown and was long known as "Hobo Park" for the homeless people who camped there. It was often used as a shortcut from Lower Town to State Street. The park was transformed when the bridges were rebuilt in 2005. It took the Parks Commission, led by its Superintendent, Eli Gallup from 1925 to 1934 to buy up a maze of small workshops and garbage dumps that had replaced the slaughterhouses on the opposite bank of the river. Gallup built Riverside Park there using workers from the federal WPA jobs program. Copeland was also President of the Ann Arbor School Board and on the Ann Arbor Parks Commission; he married and moved to New York in 1908, and was elected as U.S. Senator, 1922-1938, until his death. The former Sylvan Township teacher also ran for Mayor of New York City. (Broadway Bridge Parks)
The Michigan Law Review began in 1902
Prochnow Dairy Lunch opened in 1902
Thomas Trueblood, University of Michigan Professor of Elocution and Oratory, had an article written on the front page of the Chicago Tribune by 17 year old freshman, Jam Handy, on May 8, 1903 claiming Trueblood was teaching a "course in lovemaking." Handy referred to Trueblood as "Professor Foxy Truesport." Handy was suspended, and never returned to the University of Michigan, but went on to become quite famous as a Two Time Olympic Bronze Medalist in Swimming and Water Polo and was a successful filmmaker and public relations genius. Trueblood, one of Michigan's most famous professors, also coached debate, tennis and golf at Michigan and taught 42 years at Michigan.
Charles Baird, Michigan Athletic Director in 1903; he hired Fielding Yost in 1901, and built stands for the football stadium in 1903
$30,000 was granted to the Ladies Library Association on January 13, 1903 for the Carnegie Library which would be adjacent to Union School
In 1903, work began on paving Liberty from South Ashley to South State at a cost of approximately $25,000, 60% of the cost was paid by homeowners
Detroit Edison was founded in 1903
Ferry Field Press Gallery in 1903
Ann Arbor Automobile Company was announced in Automobile Review in 1903
Argo Mill Fire in 1903
Harley-Davidson was established in 1903 at Milwaukee, WI
J.W. Winkelhaus bought a hotel in Hamburg in 1903
Varsity Laundry was established by Herbert Tenny and Fred Lantz at 215-217 S. Fourth Ave.; the photo above is from 1905 (The Rise and Fall of Power Laundries)
Ann Arbor Golf & Outing was founded in 1903
Monopoly is invented in 1903; Original Crayola Crayons in 1903
On February 13, 1903, the U.S. Department of Commerce was created
The Battle Creek Sanitorium was built in 1903 by John Harvey Kellogg
Kraft Foods began in 1903
Delta Tau Upsilon in 1903 at 1331 Hill St.; it was founded in 1876
In 1903, Phi Delta Theta moved to 1437 Washtenaw Ave. in a home originally built by Andrew Ten Brook, former philosophy professor and librarian at the University of Michigan, 1844-1877, in the 1860s
Arthur Brown was elected Mayor of Ann Arbor in 1903; he graduated from the University of Michigan Law School in 1894, and was an attorney in Ann Arbor who served as County Clerk. He was also an alderman, school board member, served on the Board of Directors for two local banks, and was twice defeated for circuit judge. In 1909, he and his wife, Cora, purchased a lot on Huron Street that became the Washtenaw Abstract Company which he founded in 1893.
On May 27, 1903, Western State Normal School was founded; it would later become Western Michigan University
By 1903, the Elks Lodge #325 membership grew to 305 members
Michigan Commencement in 1903
George A. Loud, an 1869 Ann Arbor High School graduate, was elected U.S. Congressman in 1903 and served through 1913
Perry Elementary School was established in 1903 at 330 Packard Rd.; it was named after Superintendent Walter Perry, 1870-1897 (Ann Arbor School History)
On June 16, 1903 Ford Motor Company was incorporated
Yost's 1903 squad finished 11-0-1, and outscored its opponents, 565-6; however, Minnesota tied the Wolverines on Halloween, 6-6, and the Little Brown Jug Rivalry, the oldest trophy in college football, began. There were between 20-30,000 fans at the game which was amongst the most fans ever to watch a college football event. (Brown Jug Story). Floyd (Jack) Mattice, a Univeristy of Michigan law student, provided the first play-by-play of a Michigan football game in 1903 by telegraph to University Hall from Northrup Field in Minneapolis to over 3,000 who paid a 25 cent admission. Michigan drew the most fans on October 21 at Regent's Field while dispatching Ferris State, 88-0. Michigan trained at a Summer resort in Ludington, Epworth Heights.
On December 17, 1903, the Wright Brothers flew the first successful airplane at Kitty Hawk, NC
Cecil Gooding, an Ann Arbor High School graduate enrolled at the University of Michigan as an engineering student, died on January 5, 1904 of typhoid fever; he was a starter at guard on the football team, and became ill following the game Chicago on Thanksgiving Day on November 26. It was believed he contracted the illness after drinking water there.
On January 28, 1904, the railroad trestle collapsed over the Huron River near Argo Pond on Main St.
January, 1904 West African Genocide murdered over 100,000 people
The Winter of 1903-1904 was one of the coldest ever in Michigan with average temperatures at 18.7 degrees; Detroit recorded 57" of snow while Saginaw had 74" of snow
Huron River Flood March 22, 1904
West Hall was completed in 1904
Osias Zwerdling came to Ann Arbor in 1903, and opened a fur store at 333 S. Main and at 211-215 E. Liberty St. in 1915; he became the first President of Beth Israel Congregation in 1912
Bert Silver of Greenville started the first motorized circus in 1904; Silver formerly resided in Traverse City, and had a musical act from 1880
On April 6, 1904, two killed by Interurban
Arnet's Cemetery Memorials and Monuments was founded in Ann Arbor in 1904
Freddy Haas opened a restaurant at 111 W. Huron St. in 1904
The Athens at 117 N. Main closed; it featured live shows.
Michigan Union in 1904; it used to be Thomas Cooley's home
Jacobson's expanded to Jackson in 1904
Detroit Edison Substation in 1904 on the Huron River near Riverside Park and Fuller Road
Michigan Bell was founded in 1904 (History of Michigan Bell)
University of Michigan Library and Botanical Garden in 1904
Acacia Fraternity was founded in 1904 at the University of Michigan
In the 1904 Olympics held at St. Louis, MO, Archie Hahn won gold medals in the 60, 100 and 200 meter dash events, Charles Dvorak won a gold medal in the pole vault, Ralph Rose won a gold medal in the shot put plus a silver medal in the discus and a bronze medal in the hammer throw, Fred Shule won a gold medal in the 110 meter hurdles, William Coe won a silver medal in the pole vault, and Jam Handy won a bronze medal in the 400 meter breaststroke in swimming.
On September 26, 1904, The Great Train Robbery, was the first film shown in Ann Arbor at the Light Armory at Ashley and West Huron. (Ann Arbor Cinema History)
Yost's 1904 squad was also undefeated, 10-0, with 7 shutouts and outscored opponents, 567-22. This was the Wolverine's 4th National Championship in a row. Chicago came to Regent's Field in 1904, but left losing to Michigan 22-12 on November 12.
On November 8, 1904, President Teddy Roosevelt defeated Alton Parker in the 1904 Presidential Election; there were over 13 million Americans who voted
Union School destroyed by fire on December 31, 1904, took 2 yrs. to rebuild (A Century at State & Huron) (Ann Arbor School History)
The University of Michigan opened its School of Architecture & Urban Planning in 1906 with Emil Lorch as its first Director; Lorch later became President of the Washtenaw County Historical Society
Ann Arbor High School started its track team program in 1905
Congress Street in Ypsilanti
Alfred Binet invents the first I.Q. Test in 1905
Charles "Smitty" Smith's Saloon at 18 W. Michigan Ave. in Ypsilanti would later become Haab's Restaurant in 1934
Sewell Avery, 1894 University of Michigan graduate, became President of United States Gypsum Company, founded in 1901, in 1905; he later became President of Montgomery Ward, 1930-1954
Richfield Oil Company was founded in 1905
Francis Marion Hamilton was elected Mayor of Ann Arbor in 1905; he graduated from the University of Michigan in 1869, taught at Flint, 1869-1872, and became Superintendent of Lapeer Schools in 1873 for the next 22 years until he acquired property in Ann Arbor. He served on the City Council for 6 years prior to being elected Mayor.
Francisco-Boyce Photo Company was established in 1905 as a card and camera shop at 719 North University in 1905; Eugene Francisco went into the photography business in 1912 and Harvey Boyce in 1926. They began photographing all University of Michigan student activities in 1918, and were partners until 1949.
The Michigan State Highway Department was established in 1905; there were 2,700 automobiles in Michigan with 68,000 miles of road with 30,000 miles in clay and 28,000 miles in sand
Matthei Botanical Gardens in 1905
There were 2700 automobiles in Michigan in 1905, but only 68,000 miles of road, 30,000 of which were clay and the rest sand
Ty Cobb made his major league debut for the Detroit Tigers on August 30, 1905; he would go on to set 90 major league records
Yost's 1905 squad was 12-0 with 12 shutouts and outscoring opponents, 495-0, until they lost a "hearbreaker" on Thanksgiving Day in Chicago at Marshall Field, 0-2. This ended Michigan's 56 game unbeaten streak. William Dennison Clark tried to return a punt from his own end zone, and was tackled for a safety; he left school after the game and never returned. A bleacher collapse at Ferry Field on November 18 injured several fans.
Ossian Cole Simonds designed the Cedar Bend Nature Area in 1905; Island Park was also established, and the pic above is from a concert there at that time
The Ann Arbor Park System acquired Cedar Bend and Felch Park to grown to 10 acres; Mayor Francis Hamilton appointed a Board of Park Commissioners: George Burns, Levi Wines, David Allmendinger, Royal Copeland, and Henry W. Douglas.
On January 19, 1906, the Dow Jones Industrial Average closed at a new high at 103.00
The Detroit Shrine Circus began February, 1906
Adam Goetz moved The Athens Press to 208 N. Main Street in 1906 with 3 employees
Mack & Company in 1906
Kellogg's was founded February 19, 1906 at Battle Creek by Will Keith Kellogg
On April 18, 1906, the San Francisco Earthquake killed over 3,000 people and destroyed 80% of the city
The Cutting Apartments were Ann Arbor's first apartments built in 1906 at the corner of State & Monroe
A Lightning Strike on May 8, 1906 caused a fire at the First Methodist Church
Frank Glazier built the Welfare Building in Chelsea and the Glazier Building in Downtown Ann Arbor at Main & Huron Streets in 1906
William Nichols donated 80 acres to the University of Michigan for Nichols Arboretum with Botany Professor, George Plummer Burns, as its first Director
Burke Aaron Hinsdale published History of the University of Michigan in 1906; Hinsdale was former Superintendent of Cleveland Public Schools in 1882, and considered one of the leading authorities on public education at that time. He came to Ann Arbor in 1888 as a history professor at the University of Michigan, and published more books than any other U of M professor; he also served on the Ann Arbor School Board, and passed away in 1900.
The Past and Present of Washtenaw County, Michigan was published in 1906 by Samuel W. Beakes, 1861-1927; he was Mayor of Ann Arbor, 1888-1890, his father, Hiram, was also Mayor, 1873-1875, and they resided at 415 S. Fifth Ave. Later, Sam served as a U.S. Congressman, but was also City Treasurer, Postmaster and Assessor.
Bert Whitney bought Hill's Opera House in 1906, and added two stories and renovations making it the largest theater in Michigan in 1908; it closed in 1930, and was demolished in 1955. It also served as a hotel.
The State Psychopathic Hospital opened in 1906 on Catherine St.
Archie Hahn won a gold medal in the 100 meter dash at the Intercalated Games held at Athens, Greece on April 27, 1906
The Food and Drug Administration was created June 30, 1906
YMCA Softball in 1906
George, Herman, Emma, and Gottlob Hertler started their store at 210 Ashley in 1906
Marshal Charles Masten was shot in 1906 when he went to a northside residence to make an arrest. During the attempted arrest, the suspect shot Marshall Masten in the abdomen with a shotgun. The suspect escaped and the city council offered a $500 reward for his capture.
In August, 1906, three University of Michigan students gathered for the first service at St. Paul Lutheran Church at Liberty and Seventh in a partially burned house
Ann Arbor Hose Company on September 17 , 1906
Ferry Field opened in 1906; the brick wall that surrounded the complex was completed at a cost of over $10,000 to Dexter Ferry. The pic above looks South on State Street at Hoover. The Western or Big Nine Conference limited members to only 5 games, and Michigan finished the 1906 Season, 4-1, with a season ending loss at Philadelphia to Penn, 0-17, on November 17. The loss of Joe Curtis to a broken leg on November 10 really hurt Michigan's chances to finish undefeated. On April 6, 1906, the Forward Pass was approved for college football.
A Cartoon on the De-Brutalization of Michigan Football appeared in the Detroit Free Press October, 1906
The Theatorium opened November, 1906 at 119 E. Liberty, "The Ann Arbor Pioneer Picture Theatre." It offered 3 short films for a nickel, three times a week. Casino opened the next month in December at 339 S. Main St. The Theatorium and The Casino closed in 1912.
By 1906, Ann Arbor Organ Works employed 120 men, produced 5,000 organs and 600 pianos that shipped to every state plus had agents in Australia, South Africa, the West Indies, England and Scotland
Ann Arbor City Hall was built in 1907 by the Sauer Brothers (Charles, Adam and John); they were Ann Arbor's largest lumber dealers until Fingerle moved here in 1931
Thomas Blackburn may have been the first African-American police officer hired by Ann Arbor in 1907
Cedar Bend in 1907
George A. Wuerth, 1862-1924, established bowling alleys in the basement of the Henning Block-Huron & NE Corner of Fourth Avenue; the sport came to the United States in 1840 in New York at Knickerbocker Alleys, and Brunswick Corporation was founded in Chicago in 1845 to manufacture bowling pins, balls and lanes. Brunswick established a factory in Muskegon in 1906 with lumber baron, Thomas Hume. Standardized rules were established on September 9, 1895 by the American Bowling Congress. Detroit's Legends of Bowling
Plastic was invented by Leo Baekeland
Groundskeeper Lorenzo Thomas at Ferry Field in 1907
The People's Popular Family Theatre was opened in 1907 at 220 S. State St.; it was renamed The Vaudette. Later, in 1907, The Bijou at 220 E. Washington St. and The Star opened at 118 E. Washington by August. The Vaudette closed in 1912. The Bijou closed in 1915. The Star was renamed The Columbia, but closed in 1919.
Huron at Main Street in 1907
Hershey's Kisses were introduced in 1907
Michigan Lumber Baron, Robert Nason built The Heritage in Chesaning in 1907 (MLive)
Famines in China, 1907-1911, killed 25 million people
On April 13, 1907, Michigan withdrew from the Western Conference due to reduction of games and eligibility rules (Yost's Walkout)
James C. Henderson was elected Mayor of Ann Arbor, 1907-1909
Ann Arbor High School won the state track championship in 1907
Manchester dedicated their Civil War Memorial in 1907
Salem Train Wreck on July 20, 1907 killed 31, injured 101 (YouTube)
On September 4, 1907, the Bellingham Riots occured when the Asian Exclusion League attacked South Asian Indians mostly Sikhs
On September 7, 1907, the Hillcrest Sanitorium at Howell opened
The College Inn was at 608 Liberty in 1907
On November 15, 1907, the Dow Jones Industrial Average plummeted to a new low at 53
The Inverness Inn was established in 1907 at Chelsea as a trading post by Mary Wright
Ferry Field in 1907; it opened on October 6, 1906 after Dexter Ferry donated 20 acres to the University of Michigan in 1902. Ferry died on November 10, 1907; his wife, Addie, died on November 2, 1906. Ferry Field History
Michigan finished the 1907 Football Season, 5-1, with five shutouts, and their only loss to Penn, 0-6, on November 16 before a record crowd of 19,500 at Ferry Field
Ann Arbor Carnegie Library in 1907; the only Carnegie Library attached to another building, Ann Arbor High School
A.J. Waters, a banker and politician, built a mansion in Manchester in 1907
Basketball became Michigan's fifth varsity sport for 1907-1908, but when Michigan withdrew from the Western Conference, it was discontinued until 1917 when the Wolverines rejoined the conference
The Majestic Theater opened on September 19, 1907 and was built by Charles Sauer who converted an indoor roller skating rink to seat 1,100; the above pic shows the inside of the theater in 1913
On November 16, 1907, Oklahoma was admitted as the 46th state
From the period of 1907-1910, the divorce rate increased to 9% which was triple from the rate of 1867-1879. At that time, grounds for divorce were typically abandonment, adultery or abuse
The Detroit Auto Show was launched December, 1907 at Beller's Beer Garden in Riverside Park after William Metzger engineered the concept in 1899 after the first one was held in Paris, France in 1898; it moved to Cobo Hall in 1960
Ann Arbor High School initiated its basketball and baseball team programs in 1908
Courthouse Square in 1908
Student Riot March 17, 1908 at the Star Theater which had just opened August, 1907. The riot started as a student protest against manager Albert Reynolds, who allegedly had tried to win a large bet by getting a U-M football player to throw a game. When protesters failed to get Reynolds to come out (reports differ on whether he exited through the back door or was hiding in the basement), they began throwing bricks stolen from a construction site across the street. The riot lasted all night, in spite of appeals by both law dean Henry Hutchins and U-M president James Angell. Eighteen students were arrested, but charges were later dropped when they agreed to raise money for repairs. The Star Theater was at 118 E. Washington St. The Bijou was located just up the street at 209 E. Washington St.
Herrick and Bohnet Grocers at 208 N. Fourth Ave. in 1908
Ann Arbor Train Derailment in 1908
April 28, 1908 Train Wreck in Ypsilanti killed six, injured 30
Andrew Blackbird died in 1908
State Street in 1908
Dolph Funeral Home opened in 1908; Ray Dolph purchased the funeral home of Olive Martin on Fourth Ave., and moved it to Maynard St. in 1918
In 1908, Jewett & Knapp sold their store in Lansing to Frank Lackey and renamed it, J.W. Knapp Company
On April 28, 1908, the Ypsi-Ann Wreck
Palmer Field was acquired by the University of Michigan in 1908 as a gift from Senator Thomas W. Palmer and his wife, Lizzie; Palmer was a U.S. Senator, 1883-1889, and served as first President of the Michigan Society for the Prevention of Cruelty to Animals, later known as the Michigan Humance Society. He also donated 296 acres to Detroit in 1893 for the land known as Palmer Park; the land was inherited by Palmer from his wife's father, James Witherell, Michigan Territorial Supreme Court Justice, 1808-1828.
The first Mother's Day celebration in the United States was in 1908 when Anna Jarvis held a memorial for her mother at St. Andrew's Methodist Church in Grafton, WV. Congress rejected the first Mother's Day proposal in 1908, but all states observed the holiday by 1911. President Wilson singed a proclamation in 1914 making the second Sunday in May as the national holiday to honor mothers.
Main at Washington in 1908
The Ford Model-T was the best selling automobile in America, 1908-1927
Frank Porter Glazier, Chelsea businessman who was elected State Treasurer in 1904 and re-elected in 1906, was convicted on 3 counts of embezzlement in 1908; he went to Jackson prison in 1910, was pardoned in 1912 and died in 1922
University of Michigan Commencement in 1908
Russell Dobson purchased the Ann Arbor News-Argus and renamed it the Ann Arbor Daily Times in 1908
Saline in 1908; they were the "runt" of the County with only about 800 inhabitants which was a huge increase from only 584 in 1900
On July 26, 1908, the FBI was formed
Lambert's Shoe Shop at 613 E. William St. in 1908
The Elks Lodge #325 purchased the home at 338 S. Main St. previously built in 1840 by William S. Maynard; the home was dedicated on February 22, 1909
Chelsea Lumber Company began in 1908
St. Thomas in 1908
Organized Crime began operating in Detroit in 1908 with Vito Adamo and the Gianollo Brothers
The Edwin S. George Building was built in 1908 at 4612 Woodward Ave. in Detroit; George came to Detroit in 1890 after being educated at Morenci, and was a furrier with Annis & Miller until he formed his own company in 1897; he embarked as an an automobile businessman with his first venture, Standard Auto Company. He developed much of Woodward Avenue including Grand Circus Park and The Whitney. He became a Colonel during World War I by July, 1918 after enlisting December, 1916. After World War I, he founded the Bloomfield Hills Country Club, and the Automobile Club of Detroit, and built a home called Cedarholm in Bloomfield Hills in 1923. Later, in 1930, he donated 1300 acres in Livingston County near Pinckney to the University of Michigan known as the Edwin S. George Preserve, and built the Kirk in the Hills at Bloomfield Hills in 1947 patterned after Melrose Abbey in Scotland which was completed in 1958 after his death in 1951.
British Petroleum was founded in 1908
Ralph Rose won his second gold medal at the 1908 Olympics in London, England; John Garrels won a silver medal in the 110 meter hurdles and a bronze medal in the shot put. Harry and William Coe, Horace Ramey, and John Patterson also participated.
Whitmore Lake School in 1908
Hamburg School in 1908
Harley-Davidson credited Detroit as the first police force in America to use the motorcycle in 1908
General Motors Corporation was founded on September 16, 1908 by Will Durant
Michigan's football team started the 1908 Season, 5-0-1, with a 0-0 tie with Michigan Agricultural College, but then closed the season with its two worst defeats in the first 20 years of Wolverine football losing to Penn 29-0 and Syracuse 28-4
Ann Arbor Police in 1908
Ann Arbor High School won their second state championship in 1908 with a 11-0 record behind John Maulbetsch and Ernie Allmendinger; an interscholastic banquet was held in 1908 in the Ann Arbor High School Gym to celebrate. At that time, Ann Arbor High School had football, basketball, baseball and track; there were also oratorical contests, a band, an orchestra, a comedy club, and glee clubs for girls and boys. Archibald Smalley, a graduate of the University of Michigan in 1898, was selected to be Principal after the death of Judson Pattengill at the age of 59 on December 14, 1908. Pattengill was Principal, 1876-1908.
William Jennings Bryan returned to Ann Arbor during his 1908 Presidential Campaign
On November 3, 1908, William Howard Taft defeated William Jennings Bryant in the 1908 Presidential Election; there were nearly 15 million Americans who voted
Gamma Phi Beta held their national convention in Ann Arbor November 10-13, 1908; it was the first organization to be called a sorority in 1882, and their mission is to inspire the highest type of womanhood. It was founded by Frances Haven, daughter of Erastus Haven, the Second President of the University of Michigan, in 1874 along with Helen Dodge, Adelinen Curtis and Mary Bingham.
Michigan Normal College Women's Basketball in 1909
Henry George H.G. Salsinger became sportswriter for the Detroit News, 1909-1958
The "new" Ann Arbor Post Office opened in 1909
In 1909, the Ann Arbor Art Association was formed; the University of Michigan Museum of Art moved to Alumni Memorial Hall after $190,000 was allocated for the project, and built by Donaldson and Meier and dedicated on May 11, 1910
On February 12, 1909, the NAACP was formed, the National Association for the Advancement of Colored People, in response to lynchings of African-Americans and Springfield Riots of 1908; there was a regional office in Detroit by 1912
On February 20, 1909, J.L. Hudson founded the Hudson Motor Car Company
Ann Arbor City Officials in 1909
The Royal Cafe opened in 1909 at 316 S. Main St. by Guy Bissell; from 1906-1909, the number of Ann Arbor restaurants more than doubled from 8 to 17
Some Early Ann Arbor Homes was published by Cornelia Corselius, and illustrated by Lucy Chapin in 1909
Dawson Brothers at 102 E. Huron St. in 1909
On March 29, 1909, Philip Bartelme, student football manager in 1902, was named Michigan's 2nd Athletic Director. Michigan's enrollment for the 1909-1910 school year was 5381.
On April 4, 1909, the 5th (Epsilon) Chapter of the Alpha Phi Alpha Fraternity was founded at the University of Michigan; Acadia Fraternity was founded in 1904 at the University of Michigan by a group of Freemasons
Harry Burns Hutchins , a 1871 UofM graduate and lawyer, becomes Michigan's 4th President in 1909; he was acting President in 1897 when President Angell left to be Minister of Turkey
1909 Michigan Union Circus Parade South State at East Liberty on May 9
On May 29, 1909, Ann Arbor Car Ferry #4 sank to the bottom of Manistique Bay with 24 cars on board
Win Schuler's opened in Marshall in 1909
Erastus Basom wrote History of Ypsilanti in 1909
The Westminister House was renovated at 602 E. Huron St. in 1909 by Dr. J. Leslie French and his wife, Edna, to provide housing for Presbyterian students at the University of Michigan; it was originally built in the early 1840s by Professor J. Louis Fasquelle, Chair of the Modern Language Department. Fasquelle was an 1880 graduate of Ann Arbor High School. He left the house to his daughter, Caroline "Carrie" Matilda Fasquelle Hennequin who married Professor Alfred Hennequin who taught French and German; Carrie died at the age of 45, and left an 8 year old daughter. They also lost their 13 month old daughter, Fannie, in 1876. The home briefly was owned by Dr. George Dock before passing to Dr. French.
In 1909, Wayne County built the first mile of concrete highway in the world on Woodward between Six and Seven Mile Roads; it cost $13,537
Dixboro Sunday School Picnic at Island Park September 9, 1909
Woodward Ave., also known at M-1, became the nation's first concrete highway between 6 and 7 mile roads in 1909; it later became the nation's first Super Highway in 1923 between Detroit and Pontiac
Michigan Football Training Camp began on September 20 at Whitmore Lake; the first game was on October 9 with the Wolverines eaking out a 3-0 win over Case; there were 7,500 on hand at Ferry Field for the 44-0 win over Syracuse on October 30
The 1909 football season saw the Wolverines avenge the previous season's defeats to Penn, 12-6, and Syracuse; Michigan stopped the Quakers 23 game winning streak, but they lost to Notre Dame, 3-11, to finish the campaign 6-1
On October 16, 1909, an Assassination attempt was made on President Taft in El Paso, Texas
Joseph Arnet in 1910 at 107 Ann St.; he began his store in 1904
Bartelme hired Law Student Branch Rickey in 1910 as Michigan Baseball Coach
Leigh Palmer started Palmer Auto Sales in his two-car garage at 130 East Middle St. at Chelsea in 1910
Cities Service Company was estabblished in 1910; it would later become known as Citgo
Trubey's Confectionary in 1910 at 116 S. Main St.; Justin Trubey was there from 1909-1916, and then moved to 218 S. Main St., 1917-1923. He later had a wholesale ice cream business at 438 Third St. from 1923-1932. In 1932, Trubey merged with McDonald Ice Cream from Flint, and their operation was on Main St. next to the Michigan Football Stadium
Alpha Chi Omega Sorority on North Ingalls in 1910; it was established at the University of Michigan in 1898
On January 31, 1910 Cora Crippen disappeared, and on July 31, 1910, her husband, Hawley Harvey Crippen, a former University of Michigan student, was arrested for her murder; he was hanged on November 23, 1910 in London.
Michigan Agricultural College established their School of Veterinary Medicine in 1910, and built a Surgery and Clinics Building for $25,500 that began to be occupied January, 1915. Due to World War I, there were only 21 students enrolled in 1921, and by Fall, 1937, there was a maximum of 64 students enrolled.
Associated Spring was founded in 1910 at 401 E. Stadium Blvd. as the Newton-Haggerty Ladder Co.; they made wooden ladders from 1910 to 1919 (History of Associated Spring)
The City of Ann Arbor purchased the Fairgrounds in 1910 and named Burns Park in honor of University of Michigan Professor, George P. Burns, who was on the Board of Park Commission
Elk's Home in 1910
The Jack Johnson-James Jeffries Fight on July 4, 1910 at Reno, Nevada in front of over 60,000 spectators resulted in the first African-American Heavywight Boxing Champion; after the fight race riots broke out in several cities across America (Fight Highlights on YouTube). The Chicago Tribune reported 16 cities had at least 80 injured with 11 dead, and numerous lynchings prevented by police.
A Fire in Chelsea in 1910
Obstacle Course in 1910
Ann Arbor population in 1910 was 14,817, 44,714 in Washtenaw County, 6,230 in Ypsilanti, 1,764 in Chelsea, 726 in Dexter, 1,355 in Milan, 1,047 in Manchester, 816 in Saline, 2.8 million in Michigan with Detroit ranked as the 9th largest city in America with 465,766 moving ahead of Buffalo, San Francisco, New Orleans, and Cincinnati, and 92 million in the USA
Michigan finished their 1910 football season, 3-0-3, with ties with Case and Ohio State, 3-3, and Penn, 0-0; the final game at Ferry Field with Minnesota brought in 18,000 fans to watch a 6-0 win when the Wolverines scored a touchdown on their final drive of the game that began at the 53 with 5 minutes to go. Alvin Kraenzlein was the trainer
Inside the Carnegie Library in 1910
Palmer Field had its first Women's Field Day on May 26, 1910
McGregor Road Bridge at Portage Lake in 1910
On November 20, 1910, the Mexican Revolution began; it is estimated that from 500,000-2 million people died from 1910-1920
Ann Arbor Organ Works went into receivership, and reincorporated as Ann Arbor Piano Company
On December 25, 1910, Cook's Hotel was damaged by a fire, and re-opened in 1911 as the Allenel Hotel (Allenel Hotel on Ann Arbor Old News)
J. Fred Lawton graduated from the University of Michigan in 1911, and wrote the song, Varsity, with Earl Moore
On March 4, 1911, William Wedemeyer began his service as U.S. Congressman; he was from Lima Township, graduated from Ann Arbor High School, and the University of Michigan Law School in 1895. He was Washtenaw County Commissioner of Schools, 1895-1897, Commissioner of Railroads for the State of Michigan, 1897-1899, Chairman of the Michigan Republican State Convention in 1903, and elected to the U.S. Congress in 1910.
On May 15, 1911, Standard Oil lost their antitrust case in the Supreme Court; a blow to John Rockefeller and monopolies in America
Socony-Vacuum Oil Company was founded in 1911
In 1911, the council passed the first ordinances governing motor vehicle traffic. Speed was restricted to 10 miles a hour in the business district and 15 miles a hour in residential sections. Unfortunately the department had no vehicle to use to enforce these ordinances, until September, 6, 1911, when council authorized the purchase of a motorcycle. This motorcycle was purchased from Staebler and Sons at a cost of $281.58. Patrolman Gustave Meyer was the first officer assigned to ride the motorcycle.
Prekete's Sugar Bowl opened in 1911; it stayed open until 1967
The Zal Gaz Grotto Club No. 34, a Freemason social club, was founded in Ann Arbor on September 27, 1911 on the second floor of the Kresge Building at Main & Washington
Frank Mars founded Mars, Inc. in 1911
Fielding Yost began a preliminary training camp at Whitmore Lake on August 19, and pre-season camp resumed September 19-29
On August 21, 1911, the Mona Lisa was stolen from The Louve by Vincenzo Peruggia
On November 11, 1911, Whirlpool Corporation was founded at Benton Harbor by Louis and Frederick Upton
Downtown Library established in 1911 at 117 E. Washington (Ann Arbor Public Library Old News)
Photo manipulation has a history dating back to 1825, and this flood at the Arch was a good example
Michigan's football season in 1911 ended 5-1-2 with a loss at Cornell, 0-6, and ties with Syracuse and Nebraska, 6-6; there were 17,000 fans observing the 11-9 win over Penn on November 18 at Ferry Field
On October 21, 1911, the Frosh and Soph Rush took place at Ferry Field
Michigan Union Opera at the Whitney Theatre in 1911
Seyfried Jewelers was founded in 1911 (Seyfried Jewelers Old News)
The Ann Arbor Automobile in 1911
One of the founders of IBM in 1911 was Walter F. Stimpson, a Milan farm boy
On January 6, 1912, New Mexico was admitted as the 47th state
On February 14, 1912, Arizona was admitted as the 48th state
The Progressive Party was established in 1912
Shell Oil Company was founded in 1912
Idlewild Resort Community was founded in 1912 with the purchase of 2,700 acres for the use of African-Americans during the Jim Crow Era; Prominent Cardiologist, Dr. Daniel Hale Williams, relocated there in 1915. (Video) Black Eden: The Town that Segregation Built Whatever Happened to Idlewild
On April 12, 1912 the Titanic was sunk killing 1635 people; the University of Michigan opened its Rackham School of Graduate Studies in 1912.
Construction on Hill Auditorium in 1912
On April 20, 1912, Navin Field opened for the Detroit Tigers
A new telescope was installed at the Detroit Observatory in 1912 (Battle for the Heavens)
Ralph Craig won gold medals in the 100 and 200 meter dash at the 1912 Olympics held at Stockholm, Sweden; Ralph Rose won his third gold medal in the shot put combined plus a silver medal in the shot put, and Carroll Haff participated in the 400 meter event
Walker's Livery at 515 E. Liberty St.
Frank Marz in front of his saloon at 209 N. Main St. in his Oakland automobile in 1912
In 1912, S.S. Kresge Corporation had 85 stores across America; in 1911, F.W. Woolworth incorporated with 585 stores
On September 12, 1912, Mae Watkins, a White Episcopanian from Ann Arbor, married Tiam Franking, a student from Amoy, China; she was stripped of her U.S. Citizenship due to the Marital Expatriation Act of 1907. He earned a law degree from the Detroit College of Law in 1913, but they had to return to Shanghai, China. They were able to move to San Francisco in 1918, but Tiam died shortly therafter, and Mae returned to Ann Arbor with her three children. She died of tuberculosis in 1926.
Dexter in 1912
Gilbert Fletcher bought half interest in the Calkins Drug Store in 1912 after joining the firm in 1910; over the next 10 years Calkins & Fletcher added stores at 1107 S. University and at State St. & Packard. E. Percy Mack joined the firm in 1911 and was in charge of the photographic department.
Michigan finished the 1912 football season, 5-2, with losses to Syracuse, 7-18, and Penn, 21-27, but the Wolverines defeated the Cornell Big Red, 20-7, for only the second time in ten tries; the only other win over Cornell came in 1894, 12-4. Ohio State became a member of the Western Conference in 1912. Stephen Farrell became Michigan's trainer.
On November 5, 1912, Woodrow Wilson defeated Former President Teddy Roosevelt and President Taft in the 1912 Presidential Election; there were over 15 million Americans who voted
On December 18, 1912, the supposed "link" between the theory of Apes and Man was discovered by Charles Dawson; it was disproved as the Piltdown Hoax in 1953
On January 2, 1913, U.S. Congressman, William Wedemeyer, drown at Colon, Panama; he was an Ann Arbor High School graduate, and graduated from the University of Michigan in 1895. He practiced law, and served as deputy commissioner of railroads, 1897-1899, and was the Chairman of the Republican Convention of 1903.
Hill Auditorium built by Albert Kahn in 1913
The California Alien Land Law of 1913 was aimed at prohibiting Asian immigrants from owning land
Resurfacing began on Liberty Street in 1913 from Ashley to the western city limits (near Virginia Park) with concrete
In 1913, the council agreed to purchase a light automobile, as they had come to the conclusion that "the purchase of a light automobile, cost not to exceed $500 over and above what may be realized from the sale of the old motorcycle, would be better than the purchase of a new motorcycle, as a light car can be used to stop speeding and also as a light patrol wagon."The department bought a Studebaker-EMF-30 roadster, making it the department's first patrol car, but only two of the officers knew how to operate it. By 1915, the patrol car, which had been bought used, was in very bad shape. Chief Pardon's personal car was used frequently during this period. There were conflicting accounts of the first patrol car used by the department. Most accounts state the department used its first patrol car in 1923, when a Ford Model T was confiscated from a bootlegger.
Joe Parker's Saloon was a popular hangout for many in Ann Arbor in 1913; it was located in the Catalpa Inn at Fourth and Ann St. It was one of the "problem" saloons in Ann Arbor that student frequented, another was The Orient. Hamilton Block
Huron Hills, later known as Barton Hills, was established in 1913
North University at State Street in 1913
Dr. Robert G. Mackenzie was elected Mayor of Ann Arbor in 1913
Moe's Sports Shop opened on 711 N. University in 1913 by George J. Moe who worked in the University of Michigan Athletic Department, 1907-1915. Moe graduated from Ann Arbor High School and the University of Michigan.
In 1913, Dr. Tom Lovell was educating Michigan Students on a variety of subjects on State Street daily
Vogel's Locksmiths was founded in 1913
Allenel Hotel in 1913
By 1913, the United States had the highest GDP-Gross Domestic Product of any country in the world including the combined total of the United Kingdom and their colony of India according to Economist Angus Maddison
Detroit Automobile Strike of 1913, the first major work stoppage in Michigan with 6,000 workers striking at 3 Studebaker auto plants
Olmstead Plan for Huron River Parks in 1913
A Fire broke out on May 28, 1913 at South Hall in the Botanical Laboratory causing $47,000 in damage
The Copper Country Strike began July 23, 1913 and lasted 9 months until April 13, 1914; the Italian Hall Disaster on December 24, 1913 resulted in 73 deaths
Psychologist Clark Hull earned his Bachelor's Degree at Michigan in 1913
On July 17, 1913, the Daily Ypsilantian-Press stated that one in 47 people in Washtenaw County owned an automobile
The Orpheum opened on September 21, 1913 by Fred Wuerth at 336 S. Main St.
Michigan's 1913 Football Campaign was only blemished by Michigan Agricultural College, 7-12, as the Wolverines finish the season, 6-1, with 4 shutouts. There were 19,687 fans were at the final game watching Michigan defeat Penn, 13-0, but only 8,509 on hand to watch the Aggies upset the Wolverines. The Michigan Daily reported that students votes overwhelmingly 2324 to 911 that Michigan not rejoin the Western Conference while faculty was also opposed, 49-39.
Barton Dam in 1913
Traffic in Souls was the top grossing film of 1913; it was a silent film on forced prostitution
Hoover Ball & Bearing opened in Ann Arbor in 1913 (Hoover Mansion in 1918; Leander Hoover died in 1918 at the age of 42)
On October 16, 1913, Ralph Rose, gold medalist in the 1904, 1908, and 1912 Olympics, died of typhoid fever at the age of 28; his world record of 51' set in 1909 lasted for 16 years.
The Great Lakes Storm of 1913-November 6-11 killed over 250 people, destroyed 19 ships and over $5 million in damage; the University of Michigan opened its School of Public Policy in 1914.
On December 21, 1913, Arthur Wynne published a crossword puzzle in the New York World; it became a weekly feature, and the first book of crossword puzzles was published in 1924
On December 23, 1913, the Federal Reserve System was created
Dexter Daze in 1914
The Weinberg Coliseum was opened in 1913 at 721 Fifth Ave. (Fifth & Hill St.)
Argo Dam rebuilt in 1914
In 1914, Levi Wines built The Hermitage at 1808 Hermitage for Marvin Ives, a soap manufacturer from Detroit whose grandfather, Marvin Allen, was a former University of Michigan Regent. It has 28 rooms, and sat around 10 acres atop a hill. Ives Woods Subdivision near Burns Park was created in 1923 with 20 lots surrounding the mansion. Ives also started the Fresh Air Camp in 1921.
Bolgos Dairy opened in 1914 at 3535 Plymouth Road
Foster's Art Goods Store at 213-215 S. State St. in 1914
Pure Oil Company was founded in 1914
James C. Henderson moved the Ann Arbor Piano & Organ Company to Chicago; it was later known as Henderson Piano with a factory in Texas
Selby Moran built The Arcade at 715 N. University in 1914; it stayed open until 1928, and had a capacity of 450
South University in 1914; the drug store became Witham's in 1929
They formed a Block M at the 1914 J-Hop
Edgar Eisenhower, brother of Dwight D. "Ike" Eisenhower, graduated from the University of Michigan in 1914 where Ike visited him; 5 Eisenhower Brothers (Eisenhower Parkway)
Cyclone hit Unadilla Township on June 27, 1914
Liberty at Main in 1914
The first gasoline powered lawn mowers in the United States were made in Lansing in 1914 by Ideal Power Mower Co. owned by Ransom Olds
The Washtenaw County Civil War Memorial was dedicated at Forest Hill Cemetery in 1914
The Lincoln Memorial was built in 1914
Staebler Grocery at 120 West Washington St. in 1914
Tinkertoys were invented in 1914
717 North University in 1914
Concrete Stands were erected at Ferry Field in 1914 for $100,000 increasing the seating capacity to as much as 25,000
On August 14, 1914, the Panama Canal opened
Michigan's 1914 Football Campaign ended, 6-3, with losses to Syracuse and Harvard on the road, and to Cornell at Ferry Field; in the Harvard game, it was reported that John Maulbetsch gained between 300-350 yards, but in his obituary in 1951, it stated he gained 133 yards in 30 attempts. The town of Ann Arbor gave the team a large sendoff prior to the Harvard trip in late October. Lawrence Lamar Splawn kicked a field goal in the 4th quarter at East Lansing on October 17 to give the Wolverines a 3-0 win over Michigan State.
Thomas Birkett donated 11 acres at Silver Lake to the YMCA in 1914 which became Camp Birkett; below is a pic from 1917 and above is a pic from 1943
On December 19, 1914, Frank Towsley jumped from a train, severely injuring his head, after selling Gargoyles, a student publication
The Million Dollar Mystery was the top grossing film in 1914; it had 23 chapters in the silent film mystery
By 1915, the divorce rate in America was now at 10% which was double from the period of 1887-1890
On February 15, 1915, The Birth of a Nation was released by David Wark Griffith, born and raised in Kentucky, demonizing blacks and glorifying the Klu Klux Klan; the 3 hour long silent film spurred on hatred and racism across America; it was the top grossing film of 1915, and originally called, The Clansman. Griffith was one of the founders of the Academy of Motion Picture Arts and Sciences in 1927, and helped to direct, write, and produce 557 films until his death in 1948 (Time Magazine: The Birth of a Nation, 100 Years Later)
In 1915, two all-women's dormitories opened at the University of Michigan, Helen Newberry and Martha Cook Halls
Schuyler Mills in Saline in 1915
Otto's Band played on Memorial Day at Ann Arbor in 1915 on North University after returning from Forest Hills
A&P had 1600 stores by 1915
State Street in 1915
Detroit Athletic Club new facility built by Albert Kahn opened in 1915; it housed the first indoor swimming pool in the State of Michigan
Kapp Brothers Saloon at 1008 Broadway in 1915
On July 2, 1915, Eric Muenter, a professor at Harvard and Cornell Universities, attempted to assassinated Vice-President Thomas Marshall
Ann Arbor YMCA in 1915 on Fourth Ave. near Huron St.; it was founded in 1894 after being chartered in 1892, and negroes were not welcome at this Christian organaization, but women were allowed to board there, and classes were taught for women. One of the YWCU teachers was Hattie Crippen. Camp Birkett for boys began in 1914 at Silver Lake; Camp Takona for girls at Clear Lake near Grass Lake started much later.
Ann Arbor High School played its first game on Wines Field in 1915; Ann Arbor defeated Ypsilanti, 13-6
Henry Robbins Barber Shop at 117 Ann St. in 1915; Robbins came to Ann Arbor in 1884, and was listed in the 1915 Michigan Manual of Freedmen's Progress
The Rae opened on September 11, 1915 at 113 W. Huron with 385 seats.
The Ann Arbor Fire Department got their first motorized trucks in 1915
Moe's Sport Shop on North University
Michigan finished the 1915 football season, 4-3-1, with losses to Michigan Agricultural College, 0-24, Syracuse, 7-14, and Cornell, 7-34, at Ferry Field; there were 22,000 fans on November 6 to see the Big Red.
The Martha Washington Theatre was built in Ypsilanti in 1915 for Florence Wilson Signor
The ladies of Zeta Phi from Michigan Normal College held a reunion in 1915 at Ypsilanti
World War I-1914-1918 caused 17 million deaths and 20 million were wounded including approximately 117,000 American deaths and over 320,000 wounded
Dexter Bakery was established in 1915
The Detroit Athletic Club in 1915; it was built by Albert Kahn
The Armenian Genocide by Turkey murdered as many as 1.5 million people in 1915
Michigan Normal College in Ypsilanti hosted the first Michigan High School State Basketball Tournament on March 10, 1916 by invitiing 300 schools with student populations of less than 200 students; the larger schools were invited in 1917. Elmer Mitchell, Lloyd Olds and W.T. Sampson organized the event.
Niggers Love A Watermelon Ha! Ha! Ha! was released March, 1916 by Harry Browne
James Burrill Angell, University of Michigan President 1871-1909, died on April 1, 1916; there were 9 buildings on campus when he became President in 1871, and he oversaw the building of 50 more by 1909. The faculty grew from 35 to 400, and the student body went from 1100 to over 5000.
Nickels Arcade opened in 1916
Main Street Parade in 1916
John V. Sheehan passed away on April 20, 1916; he owned a book store at 320 S. State Street since 1873 after graduating from Ann Arbor High School in 1872, and worked for Gillmore and Fish book store for two years while in high school. Sheehan graduated from the University of Michigan in 1876, and earned a law degree in 1887; he served on the Ann Arbor School Board, 1888-1894. Sheehan's sister, Margaret Slater, took over his book store, and renamed it Slater's.
The Washteanw Light and Power Company at 100 E. Cross Street April, 1916 later became the site of the Hudson Automobile Showroom in 1933
Goodyear's incorporated in 1916; Paul Proud married Bruno St. James daughter, Florence in 1906, and became President of Goodyear's. Proud started working at the store as a clerk in 1912.
Sinclair Oil Company was founded May 1, 1916
Ann Arbor Daily Times News in 1916 at the corner of Main & Ann St.
The Rotary Club of Ann Arbor was founded July, 1916, and was chartered on October 1, 1916 with 15 members, but increased to 47 members by the end of the first year. Theron Langford was its first president.
Betsy Ross was founded in 1916 by W.F. Ray at 600 E. Liberty; it moved to Nickel's Arcade in 1918
Concrete paving was done between 4th and 5th avenues in 1916
Walker Taxi in 1916; it was a Livery at 515 E. Liberty
In 1916, the Ann Arbor Times-News constructed a building for the newspaper on Ann Street between Main and Fourth
Thomas Birkett died in 1916; he left his home to his daughter, Wirt, and she left it to her son, Birkett Newkirk, with 10 acres. He sold the home to Marshall Shearers. Wirt Newkirk sold Gordon Hall to Dr. Charles Crumrine in 1919, and he died in 1924 leaving it to his son, Charles, Jr.
In 1916, Douglas A. Fraser purchased 160 acres near North Lake (A Tale of Two Lakes)
The University of Michigan had 52 acre Botanical Gardens off Iroquois St. 1916-1961 near Frisinger Park and went down as far as Rosewood Ave. until South Industrial Highway was built; it is now Woodbury Gardens Apartments in 1969
The view in 1916 on North State Street looking south near Huron
The Ann Arbor Rotary Club was established in 1916, and met at the Catalpa Inn.
Michigan Normal College in Ypsilanti Class of 1916
The top grossing film of 1916 was Twenty Thousand Leagues Under the Sea based on the 1870 novel
Uncle Wiggly was invented in 1916; that same year, Lincoln Logs were invented
Plymouth Road looking East towards Dixboro in 1916
Eberbach School opened in 1916 at 1220 Well St.; it was named after school board member, Ottmar Eberbach, and Miss Helen Pratt came out of retirement to be its principal
By 1916, there were over 40,000 millionaires in America
On August 23, 1916, Chief Frank Pardon died suddenly. Sgt. Thomas O'Brien was chosen to succeed Chief Pardon and in an odd coincidence, the next three Ann Arbor Police Chiefs would die in office.

Michigan finished the 1916 football season, 7-2, with 4 shutouts, but lost its final two games on the road to Cornell, 20-23, and Penn, 7-10; the largest crowd, 25,584, was on hand for the Penn game on November 18 at Ferry Field. Harry Tuthill became Michigan's Trainer, 1916-1917, he was also trainer for the Detroit Tigers, 1907-1921
On November 7, 1916, President Woodrow Wilson defeated Charles Hughes in the 1916 Presidential Election in a very closely contested contest; there were over 18 million Americans who voted. Michigan voted for Hughes. Michigan also became the first state to vote for prohibition.
Hertler Brothers Barn on Labor Day, 1916
University of Michigan Law Professor, Jerry Knowlton, passed away on December 12, 1916; he served 31 years from 1885-1916, and also was Postmaster of Ann Arbor, 1882-1885. He graduated from Ann Arbor High School in 1871, and the University of Michigan in 1875.
The Persian Famine of 1917-1918 killed between 8-10 million people
Radio Flyer Wagon was invented in 1917
Dexter in 1917
Construction on the "new" Michigan Union which had bowling lanes, billiards, etc. when it officially opened in 1919 with a ballroom that could host 600.
Robert Burt, 32, a negro musician, married Josephine Lang, 23, a white woman in Detroit; miscegenation laws made it illegal at that time in many American communities for negroes and whites to marry until these laws were deemed illegal by the U.S. Supreme Court in 1967. Michigan has miscegenation laws from 1838 to 1883. 16 states were relectant to removed them despite the court ruling; South Carolina repealed their laws in 1998, and Alabama finally repealed their laws in 2000. Keith Bardwell, a Justice of the Peace at New Orleans, refused to officiate a civil ceremony in 2009 for an interracial couple.
Ann Arbor High School began its tennis team program in 1917
North Huron St. in Ypsilanti in 1917
Phillips Oil Company was established in 1917
Lane Hall opened on March 2, 1917 as the new YMCA at Washington & State St. across from Ann Arbor High School; it was named after Judge Victor Lane who taught at the University of Michigan, 1897-1928, and was former President of the YMCA. There was a donation of $60,000 from John Rockefeller that helped the $125,000 project. This would remain as the YMCA in Ann Arbor until 1958 when a new facility was built across from the Ann Arbor Public Library at William St. & Fifth Ave. Viggo Nelson, a realtor, served as General Secretary of the YMCA for 14 years, 1919-1936, and introduced competitive volleyball to Ann Arborites; he later was elected into the Volleyball Hall of Fame, and also served as President of the Ann Arbor Kiwanis.
Barton Hills Country Club plans started March, 1917; this pic above shows its construction nearing its finish (Barton Hills Country Club Old News)
On April 19, 1917, the Michigan State Police was created
On May 1, 1917, Michigan's prohibition law took effect; it was estimated that by 1928 there were between 16-25,000 speakeasies in Detroit, and the Detroit-Windsor funnel accounted for 75% of all the alcohol smuggled into the Unitd States. Detroit's mafia, known as the Purple Gang, began operations with gambling and prostitution, but bootlegging increased its revenues and growth, 1917-1932, until prohibition was repealed.
On June 6, 1917, a cyclone hit Washtenaw County
The demolition of the Library Clocktower on July 14, 1917 to make room for the Burton Tower
Lewis Forsythe became Principal at Ann Arbor High School in 1917
Indoor Track became Michigan's sixth varsity sport in 1917 with Stephen Farrell as its coach
Michigan Basketball is reinstated as a varsity sport in 1917 with Elmer Mitchell, former Michigan baseball player, 1910-1912, and 1912 Captain, as coach
Michigan finished the football season, 8-2, in 1917 with 6 shutouts, but lost to Penn, 0-16, and Northwestern, 12-21, on the road to close the season; the largest crowd at Ferry Field was on November 10 for the 42-0 shutout of Cornell with 16,733. Michigan returned to the Western Conference and Law Professor Ralph Aigler became Michigan's faculty representative to the Conference and Chairman of the Board in Control of Athletics
On November 7, 1917, the Russian Revolution ended in a Bolshevik government; between 5-9 million died from 1917-1921
A Tornado hit Delhi Village in 1917
Ann Arbor YMCA also opened Lane Hall on State St. in 1917 helped by a $60,000 donation from John Rockefeller in addition to their other facility at 110 N. Fourth St.
Cleopatra and A Romance in the Redwoods were the two top grossing films of 1918
Two trainmen were killed in the Blizzard of 1918 on January 12
David Murray Cowie started a private hospital at 320 South Division in 1918; Cowie founded the pediatric department at the University of Michigan, and was instrumental on the growth of Morton Salt to add ionized salt to America's diet in 1924
Huron River Flood March 14, 1918
Standard Oil opened the first drive-through gas station in Ann Arbor at Fifth & Huron in 1918
Fred Wuerth opened a second theater, The Wuerth Theater, on Main St. in 1918 at 320 S. Main Street; it featured the first "talkie" in 1929 with The Ghost Talks
Michigan adopted Prohibition in 1918
Washtenaw County's first pavement was laid in 1918 on Jackson Road
An Anti-Lynching bill was introduced by Leonidas Dyer in Congress to prevent and punish lynchings and mob violence across the United States in 1918; the bill was never passed as it was halted by a Southern filibuster in 1922, and although the bill was reintroduced, the result continued to be the same due to Southern racist opposition
University of Michigan Students train on campus for participation in World War I in 1918
In 1918, the Zal Gaz Grotto Club moved to 111 1/2 W. Huron St.
Ann Arbor's Park System had grown to 122 acres with Burns Park, Douglas Park (Washtenaw, Baldwin, Cambridge triangle), Argo Bathing Beach, the Glen (part of the Arboretum), Island Park/Cedar Bend, Riverside and West Park
The first gas station appeared in Ann Arbor in 1918 with Standard Oil at Huron & Fifth
Michigan wins national championship during the 1918 football season with 4 shutouts in 5 games, and outscored opponents, 96-6 while all games were played at Ferry Field due to travel restrictions due to World War I and the flu. Elton "Tad" Wieman was Captain. Illinois declined Michigan's invitation to play for the conference championship after the season.
Halloween costumes by University of Michigan Sorority Women in 1918
The Influenza Pandemic Killed between 20-100 million people including approximately 675,000 Americans (Michigan) from 1918-1919
Armistice Day was November 11, 1918; at the end of World War I, the peak of the British Empire was considered to be following World War I when they controlled 24% of the world land area and 25% of the world's population
Castle Farms was constructed by Albert Loeb, Vice-President of Sears, Roebuck and Company, in 1918 at Charlevoix
Mickey was the top grossing film of 1918
January 16, 1919, the 18th Amendment to the U.S. Constitution was adopted prohibiting the manufacturing, sale or distribution of alcohol
Michigan Farm Bureau was founded on February 5, 1919
Ralph H. Booth purchased the Ann Arbor Daily Times from Russell Booth in 1919 for $105,000
April-June, 1919, the Anarchist Bombings targeted assassinations of dozens of political officials acrosss the United States; Attorney General Palmer retaliated with the Palmer Raids in November. Michigan Anarchist, Agnes Inglis, sent over 400 letters to various anarchists soliciting contributions to their cause. Jo Labadie was another Michigan Anarchist involved in activites.
A peak at North Main Street around 1919
In 1919, the Ann Arbor Police Department's sworn strength was 13 men. Salaries for the officers were $149.28 a month, which were low even for this period. Due to this low salary, many officers resigned to take jobs in the industrial field, as the pay was better. This was the start of decades of trying to keep officers from accepting jobs in the private field, where the pay was higher. The life of a patrol officer was not an easy one in the 1920's. Officers worked long 12 hours shifts for substandard pay. The city at this time consisted of 26,000 people, while the department had 15 officers and one Model T Ford, which was confiscated from a bootlegger. Although crime was low, the prohibition period brought gangsters and bootleggers into Ann Arbor. These bootleggers smuggled moonshine liquor into the city and officers spent a great deal of time investigating these violations.
Cross Country became Michigan's seventh varsity sport with Stephen Farrell as its coach in 1919, and Golf became Michigan's eighth varsity sport in 1920 with Thomas Trueblood as its coach
Michigan Union opened in 1919; Michigan's enrollment for the 1919-1920 school year was 9041 students.
The Diag Fountain was dedicated in 1919; money was willed by Ann Arbor Mayor, Francis Hamilton, 1905-1907, after his death May, 1914. It was presented for the Ann Arbor High School Class of 1869.
The Consumer Price Index began in 1919
James C. Henderson retired in 1919, and left Henderson Piano to his sons, Jack and Jerry
Voters approved the Washtenaw County Road Commission on April 11, 1919 with 22 miles of county roads
Groomes Bathing Beach was developed by Samuel and Rosaltha Groomes as they purchased Stilsenburg Beach on East Shore Drive in Whitmore Lake around April 29, 1919
In 1919, History of Earliest Ann Arbor was published by Netty Idell Shepeler and E.B. Van Der Werker; it was 48 pages with 56 advertisers
Ann Arbor's Curb Market begins May, 1919
Francis Lapointe moved the operations of American Broach to Ann Arbor at 408 West Washington St. in 1919
M-52 was first designated on July 1, 1919 as the Michigan State Trunkline Highway System began following the passage of the State Reward Trunkk Line Highway Act of 1916 and the Federal Road Act of 1916. The Michigan State Highway Department began on July 1, 1905 with 68,000 miles of roads.
Red Summer of 1919 included 38 race riots in America with 52 negroes lynched or killed from April to October, and it resulted in hundreds more fatalities and injuries
Elmer Mitchell is promoted to Director of Intramural Athletics at Michigan in 1919; Edwin Mather was hired to coach basketball and football
Calkins & Fletcher Drug Store relocated to Campus Corners at the old Fischer & Finnell Grocery location at State & Packard St.
How Main Street looked around 1919 near Madison
Ann Arbor High School won the state cross country championship in 1919 under Coach Shadford
Eli Gallup was named Parks Commissioner, 1919-1957
William Street at First around 1919
Ann Arbor High School initiated its cross country team program in 1919
Michigan's football season in 1919 ended 3-4, and it was Yost's only losing season for the Wolverines; it was Michigan's first losing season since 1891. Michigan suffered their first loss to Ohio State, 3-13, at Ferry Field. Henry Hatch began working as Michigan's Equipment Manager at the age of 19.
The Communist Party of the United States was founded in 1919
On November 3, 1919, the Dow Jones Industrial Average peaked at 119.62
The Miracle Man was the top grossing film of 1919
Many of the University of Michigan's Graduation Ceremonies took place at Ferry Field with a march down State Street as the above picture from 1920 demonstrates
Michigan played their first hockey game at Weinburg Coliseum in 1920; Joe Barss arrived in Ann Arbor in 1921 to attend Medical School
Alpha Chi Omega Sorority at 1004 Olivia in 1920; it was founded in 1898, and was housed originally on North Ingalls, existed on Olivia until 1961, moved to 1735 Washtenaw until 1972, and is now at 1212 Hill St.
Matt Mann founded Camp Chikopi in 1920
A view of South University prior to the building of the Law Quad, 1924-1933
Detroit became the 4th largest city in America due to the rise of the automobile industry between 1910 to 1920 when it doubled its population; Cleveland became the 5th largest city in America doubling its population of 1900, and the population of the 10 largest cities accounted for 15,355,250
By 1920, Life Expectancy had increased to 57 years; if one lived to 20, one could expect to live another 45-47 years, and if one lived to 30, one could expect to live to 67-69. Women outlived men by a few years. The leading causes of death were: Pneumonia/Influenza, Heart Disease, Tuberculosis, Nephritis, Cancer, Accidents, Diarrhea, Premature birth
Ann Arbor's population in 1920 was 19,516/Washtenaw County 49,520/Ypsilanti 7,413/Dexter 587/Chelsea 2,079/Milan 1,557/Manchester 1,024/Detroit 993,069/State of Michigan 3,668,412/USA 106,021,537; Michigan moved up to become the 7th largest state in America
Following World War I, Harley-Davidson became the largest manufacturer of motorcycles in the world with over 28,000 vehicles produced, and dealerships in 67 countries
Eber White Sub-Division in 1920
Ferdinand Drebes opened Quality Bakery in 1920
Good Humour Ice Cream trucks made their first appearance in 1920
Liberty Market in 1920 at 118 W. Liberty St.
William Zemke's "The Orient" Cigar Store and Barber Shop at 109 N. Main Street in 1920 also had billiards
The first donut machine was invented in 1920
Matt Mann founded Camp Chikopi in Ontario in 1920; he became Michigan's Swimming Coach in 1923-1956, and established a tradition and legacy in Ann Arbor of competitive swimming excellence
Washtenaw County Road Commmission's first snow plower in 1920
Barton Hills Country Club was founded in 1920; it was designed by Donald Ross
In 1920, looking up Broadway
Something to Think About was the top grossing film of 1920; Way Down East and Over the Hill to the Poorhouse were other popular movies
The Ann Arbor High School Class of 1920 had 149 graduates
The Diag in the 1920s
On August 18, 1920, the 19th Amendment to the Constitution was ratified allowing women to vote
Anson Brown's Exchange Block in 1920
On August 20, 1920, the first radio broadcast came from WWJ in Detroit (Michigan AM Radio History Timeline)
Carl Johnson won a silver medal in the 1920 Olympics held at Antwerp, Belgium; R. Jerome "Duke" Dunne participated in the pentathlon
Main at William in 1920
Cedar Bend in 1920
Albert Schuler, a cigar store owner in Marshall since 1909, expanded his operations to add a billiard table, a bakery, and a lunch counter; in 1917, he purchased a cafe, and in 1920 he added a hotel and small dining room in 1920. (Schuler's Papers)
On September 16, 1920, the Wall Street bombing killed 30 and injured over 300 people
Red Top Cabs in 1920
On September 29, 1920, Professor Isaac Newton Demmon passed away; he graduated from the University of Michigan in 1868 after service in the Civil War, and returned to Ann Arbor in 1872 to teach mathematics at the University of Michigan. He was Principal at Ann Arbor High School in 1873, but returned to teach rhetoric and history at the University until March 1, 1920. He was Chair of the English Department, 1881-1920.
Michigan finished 5-2 in the 1920 football season with 5 shutouts, but two narrow losses to Ohio State, 7-14, and Illinois, 6-7; there was a record 30,000 in attendance for the Illini on October 23. Archie Hahn, 3 time gold medalist in 1904, became team trainer
Fielding Yost is promoted to Athletic Director at Michigan in 1921 after Philip Bartelme left to rejoin friend, Branch Rickey, with the Syracuse Stars baseball franchise
On November 2, 1920, Warren Harding defeated James Cox in the 1920 Presidential Election; there were over 25 million Americans who voted, but participation of Americans from the 1916 Presidential Election fell from 61.6% to only 49.2%.
First Congregational Church in 1921 at State and William
Ann Arbor High School began its swimming team program in 1921; they practiced at the YMCA
Robert Frost moved to Ann Arbor in 1921 and resided at 1223 Pontiac Trail; he taught at the University of Michigan, 1921-1926 and returned for a fellowship in 1926 (Robert Frost in Ann Arbor)
On March 4, 1921, Joe Baker, Big Ten shot put champion in 1919 and 1920 for the University of Michigan, died in a train collision accident at Porter, IN
On March 8, 1921, Andrew Mellon was appointed Secretary of the Treasury by President Harding where he remained until 1932 when he faced impeachment; he was then appointed Ambassador to the United Kingdom; he was one of the wealthiest men in American, and reduced the tax rate on the wealth from 77% to 26%
James Rowland Angell, son of James Burrill Angell, became the President of Yale University, 1921-1937; he was offered the Presidency of Michigan in 1925, but he imposed to many conditions to be confirmed. He graduated from Michigan in 1890.
The Russian Famine of 1921-22 killed 5 million people
The State of Michigan Department of Agriculture was created in 1921
Lewis Reimann started the University of Michigan Fresh Air Camp at Patterson Lake near Pinckney in 1921 for children with behavioral problems; the pic above was from 1938
Ann Arbor Kiwanis Club was organized on May 13 and chartered on June 13, 1921 with 60 members
In 1921, the Colored Welfare League bought the Kayser Block on N. Fourth Ave. at Ann St.
On May 27, 1921, a body was discovered in Osage, Oklahoma; it was the first of 60 Indian murders that took place, 1921-1925
On May 31, 1921, a Race Riot in the Greenwood District of Tulsa, Oklahoma left 300 dead and 1100 homes destroyed; the Riot occured following Lynchings (America's Worst Race Riot)
On June 30, 1921, University of Michigan President, Marion LeRoy Burton, proposed at Commencement the building of the Burton Memorial Tower in tribute to the 236 University of Michigan men who lost their lives during World War I (History of Burton Memorial Tower and B)
On August 24, 1921, the Dow Jones Industrial Average plunged to 63.90 as it lost 46.6% of its value over 21 months
On September 5, 1921, the Fatty Arbuckle Scandal
The Miss America Pageant began September 8, 1921
Jones School kids in 1921
Michigan's 1921 football team finished 5-1-1 as 300 students tried out for the team including 200 freshmen; the Wolverines were shut out by Ohio State, 0-14, at Ferry Field for their 3rd loss in a row to the Buckeyes under Coach John Wilce; there was a record 40,500 in attendance on October 22. The Wolverines tied Wisconsin at Madison while shuting out 5 opponents. The Grand Rapids Alumni Association called for a new coach to replace Yost, now 50.
President Hutchins retired, and Michigan named Marion LeRoy Burton as its new President; during Hutchins tenure, Michigan's student body grew from 5,000 to 9,000 and faculty from 427 to 618. Hutchins was credited with raising Michigan's academic standards as he wanted a "community of learners" who had a "tough" experience.
5 people died on June 20, 1921 in a train wreck in Chelsea (Ann Arbor population in 1920 was 19516, 49520 in Washtenaw County, 3.6 million in Michigan with Detroit ranked as the 4th largest city in America with 1 million, and 106 million in the USA); the University of Michigan opened its School of Education in 1921.
Phi Kappa Psi in 1921 at 1550 Washtenaw Ave.; it was founded at the University of Michigan in 1897. The house was sold to the Zeta Tau Alpha sorority in 1971.
The Washtenaw County Road Commission maintained 104 miles of roads, only 8 miles were paved
Ann Arbor High School repeated as state cross country champion in 1920
Roscoe Bonisteel, a 1912 University of Michigan graduate, was named Ann Arbor City Attorney (Bonisteel Old News in 1921); Bonisteel was a Grandmaster in the Freemasons, and later was also elected as a University of Michigan Regent, 1946-1959
Swimming & Diving and Wrestling became the ninth and tenth varsity sports at Michigan in 1921 with John Jerome and Clifford Thorne as its first coaches
Ann Arbor High School threepeated as state cross country champion in 1921
Ann Arborite Emily Drake turned 100 on October 21, 1921
The Four Horsemen of the Apocalypse was the top grossing film of 1921; The Kid was another popular movie
Edward Francis (E.F.) Hutton took Postum Cereal public in 1922
Fourth Ward School was renamed Jones School after Elisha Jones who was Superintendent of Ann Arbor Public Schools and a Professor of Latin at the University of Michigan
University of Michigan Library Staff in 1922
On April 4, 1922, WJR began broadcasting (History of WJR)
The Teapot Dome Scandal in 1922; former Michigan Football Player and Law School graduate, Edwin Denby, was forced to resign as Secretary of the Navy
Aprill Insurance was established at 306 E. Huron in 1922 by Clarence Aprill
Halstead Harley Seeley and University of Michigan civil engineering professor, Horace W. King, founded King-Seeley in 1922; they employed 800 people by 1936
Saline dedicated their World War I Memorial in 1922 at Oak Lawn Cemetery
Harness Racing began at Mullison Stables in 1922
Kiwanis Club picnic in 1922 at Whitmore Lake
Huron Hills was completed in 1922; it was designed by Tom Bendelow (A Good Walk is Never Spoiled)
Edwards Brothers moved to the Kline Building in 1922
Ann Arbor High School initiated a girls after school sports program in 1922
The Ann Arbor Elks Lodge Chapter 322 was founded in 1922; it was renamed the Pratt Lodge after member, Samuel Pratt, died at the age of 38. This Lodge was created for African-American men since the other Elks Lodge in Ann Arbor was for "White men" only. The home on 220 Sunset Blvd. was donated by Paul Tessmer.
Yost presented Robert "Duke" Dunne with the Big Ten Medal of Honor June, 1922; Dunne coached football at Harvard and Chicago after he finished law school, and presided as a court judge in Illinois, 1931-1976
Hockey became Michigan's eleventh varsity sport in 1922 with Medical Student, Joe Barss, as its coach; it had been petitioned for varsity status in 1916
Ann Arbor High School wins its 4th state cross country championship in a row in 1922
Harriett Street School in Ypsilanti in 1922
By September, 1922, there were 537 radio stations in America; WWJ was the biggest in the Metro Detroit area
Michigan finished the 1922 football campaign, 6-0-1, with 5 shutouts and a three way tie for the conference title with Iowa and Chicago, and ranked #1; their only blemish was a 0-0 tie with Vanderbilt in Nashville, TN, the Commodores were coached by Yost's best friend, Dan McGuigan, former Michigan player, 1901-1902, and assistant coach in 1903. In the 19-0 win over Ohio State in Columbus, there were 71,000 fans in attendance, a new record. Ferry Field drew over 40,000 fans for the Illinois, MAC, and Wisconsin games, new records for Ferry Field. On December 17, 1922, Bernard Kirk, Michigan Football All-American raised in Ypsilanti, died in an automobile accident
Robin Hood was the top grossing film of 1922; Oliver Twist was another popular movie
The Huron Hotel in Ypsilanti was under construction in 1922, and two ladies at Pearl and Washington St. in 1923; Ralph Gerganoff designed and built the project
Detroit Edison Building in 1923 at Main and William St.
An amendment to the city charter was passed in January of 1923, which established the police commission. Clarence Snyder, George Burke and John Swisher were the first police commissioners and began service on May 7, 1923. In 1927, the police commission requested council to approve a three platoon system for the department, thereby adding a third sergeant. This reduced the officers hours from ten hour days to eight. It also forced the city to hire eight additional officers but the rank of lieutenant was abolished. The lieutenant was then made a plainclothes officer. Future Chief Sherman Mortenson was promoted to the rank of sergeant and the sworn strength of the department was now 29 men. Up to that point officers worked long hours for little pay. They typically worked 12 hours days and vacations were earned only after three years on the force. In 1917 or 1918, the officer's hours were reduced to 10 hours a day and they received one day off a month. It was not until 1921 that the officers received one day off a week.
Ferry Field Baseball Stadium was opened in 1923 at 1114 S. State St.
William Clements Library built by Albert Kahn was opened in 1923
The Ypsilanti DAR celebrated the founding of Woodruff's Grove in 1923
The Story of Ypsilanti was published by Harvey Colburn in 1923; Colburn was minister of the First Congregational Church in Ypsilanti, 1918-1937, and Chaplain at Ypsilanti State Hospital, 1937-1957
Dance Marathons began in 1923 when Alva Cummings danced 27 hours with six partners in New York
University of Michigan English Professor, Carlton Wells, won the 1923-1924-1925 Michigan Amateur Golf Championships
Angell School and Mack School both opened in 1923 (Ann Arbor School History)
In 1923, the Hassenfeld Brothers opened a pencil and school supply company that evolved into a toy company by 1942 named Hasbro
Mill Marsh was hired by the Ann Arbor Daily Times as its first Sports Editor in 1923; he would continue 36 years through 1959
The Dunbar Civic Center for negroes was established in 1923 by Rev. Ralph Gilbert of the 2nd Baptist Church on 1009 East Catherine as a home for for working men who had no homes. Savonia Carson was another early leader in the growth of the center. It moved to 209-11 Fourth Ave. The above pic is from 1936 with girls singing around the piano. It was named after Paul Dunbar, an African-American poet.
Popsickles were popularized in 1923
On May 8, 1923, the temperatures in the 60s at noon fell to the 30s by 6 p.m. with a snow/rain mix that began, and by May 9 six to nine inches of snow fell in the Metro Detroit area including Ann Arbor, but it all melted by May 10
The Anberay Apartments were build at 619 East University in 1923 across from University High School
Matt Mann was hired by Fielding Yost in 1923 as Assistant Swimming Coach
Forrest Mars invented the Milky Way candy bar in 1923
Al Capone, Chicago Mafia Enforcer, began killing people during prohibition; the press glamorized Capone and the 1932 movie, Scarface, depicted a Capone like character
Michigan Track & Field won the NCAA Championship under Coach Stephen Farrell in 1923
On August 1, 1923, Ann Arbor Buick incorporated, and was established at 101 S. Ashley St.
On August 2, 1923, President Warren Harding died; Vice-President Calvin Coolidge replaced him
Mack School opened in 1923 for a cost of $262,775; Miss Emma Weitbrecht was the first Principal. The School was named after Christian Mack who served on the Ann Arbor Public Schools School Board for 25 years, and was one of the founders of the Zion Lutheran Church where he was a Deacon. Mack, a German immigrant, founded Mack & Schmid on Main St. with Frederick Schmid Jr. in 1860 after working three years at John Maynard's Dry Goods Store. They were the first Ann Arbor store to replace wooden sidewalks with stone in 1881. It later became Mack & Company in 1895, and his son, Walter, ran the store until it went out of business in 1940.
Harry Kipke was the greatest punter in Michigan Football History according to Fielding Yost; the 5'11" 155 lbs. running back led the Wolverines to an undefeated season in 1923
Michigan finished the 1923 football season as Co-National Champions with Illinois and finished 8-0 with 5 shutouts; the Wolverines had a 20 game undefeated streak from October 29, 1921 to October 18, 1924. The Board of Regents rejected a proposal to build a new football stadium.
The "Grid Graph" was installed in 1923 at Hill Auditorium for broadcasts of Michigan football games; the first broadcast of the World Series began in October, 1923
The Yellow and Blue Cookbook was published by the Women's Auxiliary of the First Presbyterian Church in 1923
Ann Arbor High School won state championships in football and cross country in 1923
Broadway at Plymouth Road in 1923
Yost Field House dedication on November 10, 1923 at 1000 S. State St.; it was the largest field house built in the United States at that time
The Covered Wagon was the top grossing film of 1923; The Ten Commandments was another popular movie
The Twining family donated property at Burt Lake for Camp Al-Gon-Quian in 1924, and it began operations in 1926
Ann Arbor High School initiated its intramural sports program in 1924
Lewis Forsythe, Ann Arbor High School Principal, 1917-1946, and 1904 University of Michigan graduate, was the first President of the Michigan High School Athletic Association, 1924-1941
Farmer Jack Grocery Store began in Detroit in 1924
Plymouth Road was paved in 1924; the Washtenaw County Road Commission also built Geddes, Superior (Prospect), Ridge, Cherry Hill, and South Salem (Curtis) Road. A total of 25 roads were built from 1920-1929.
A fire nearly destroyed Weinburg Coliseum in 1924
Bendix Corporation was founded in 1924
A couple of youngsters in Ann Arbor in 1924
On April 17, 1924, Governor Alex Groesbeck, an 1893 University of Michigan graduate, declared May 2 as Arbor and Bird Day in the State of Michigan; he urged Michigan residents to plant a tree
Phil Pack became Michigan's first Athletic Publicity Director, 1924-1940; his services were highly valued when bonds were sold to build the Football Stadium
Pole Sitting became a fad in 1925 when Alvin "Shipwreck" Kelly stayed atop for 13 hours and 13 minutes at Philadephia; he later set a new record of 49 days in Atlantic City in 1929
Jacobson's Ann Arbor store was founded at Liberty & Maynard on October 1, 1924
Angell Hall built by Albert Kahn was completed in 1924, and the University High School was also opened
On May 21, 1924 Bobby Franks, 14, was kidnapped in Chicago by Nathan Leopold, 19, and Richard Loeb, 18, and then murdered Franks; they dumped him body at Wolf Lake in Hammond, IN. Leopold and Loeb planned the murder for 7 months, and believed they were "supermen" under the Nietzsche model and were not liable for anything they have done. Leopold and Loeb were also involved in a homosexual relationship. Leopold, a child prodigy with an IQ reported to be 210, spoke his first words at 4 months, and studies 15 languages speaking 5 fluently. Loeb was a University of Michigan graduate who skipped several grades to graduate by the age of 17. The Loeb family owned Castle Farms at Charlevoix, MI. Leopold and Loeb came from affluent families and were defended by famous attorney Clarence Darrow; Darrow spent 12 hours on his closing arguement criticizing the death penalty. Darrow attended law school at the University of Michigan. Leopold was released from prison June, 1958, and died in 1971 at the age of 66. Loeb was murdered in prison on January 28, 1936 at Stateville, NC. The Franks murder resulted in a 1929 play, Rope, and later a 1948 Alfred Hitchcock movie.
On May 31, 1924, the Midwest Olympic Track Trials were held at Ferry Field; Victor Leschinsky set an unofficial record in the 200 meter dash. 18 Michigan track athletics entered the event, and 8 Michigan track men qualified for the national trials.
The University of Michigan opened its School of Business, and opened Angell Hall in 1924. Construction began on the Law Quad in 1924.
Black Friday was a day that many Freshman-Sophomore men didn't look forward to due to the annual hazing event; this pic shows the group returning from their "shenanigans" at Ferry Field in 1924
George Little became Michigan's Head Football Coach in 1924 after serving two years as Yost's assistant in 1922 and 1923; however, following the loss to Illinois, 14-39, on October 18 the team was completely reorganized as they finished the 1924 season, 6-2, with 5 shutouts, and a loss to Iowa, 2-9. Charles Hoyt was hired in 1923 as Assistant Track Coach, and Football Trainer for the 1924 season. Ty Tyson broadcast the first Michigan football game on WWJ in 1924 with color commentator, Leonard "Doc" Holland; they worked together for 27 years through 1950, and Holland continued to work for WWJ as a spotter through 1970 with Bud Lynch, Bill Fleming, and Don Kremer. Little left to become Wisconsin's Head Football Coach and Athletic Director on January 22, 1925, and Yost reinstated himself as head football coach.
Ann Arbor High School wins its 6th state cross country championship in a row in 1924
The Klu Klux Klan membership was estimated at 6 million Americans in 1924; a KKK Rally at Jackson, MI on July 24, 1924 drew over 100,000 followers in a 2 Mile March. It was estimated that half of Michigan's 80,000 Klansmen lived in Detroit at that time. Father Charles Coughlin began a radio show on WJR in response to the Klu Klux Klan activities in the Detroit area; the KKK responded with cross burning at his church in Royal Oak.
Barton Malow was established in 1924
North University in the 1920s
There were now over 1400 radio stations broadcasting across America in 1924
George Craven began working at the University of Michigan as a bookbinder
William DeHart Hubbard won a gold medal in the 1924 Olympics held at Paris, France, the first African-American athlete to do so; James Brooker won a bronze medal in the pole vault, and Henry Jamison "Jam" Handy won a bronze medal in water polo. George "Buck" Hester also participated for Canada.
On October 15, 1924, the Statue of Liberty was completed
In 1924, Mercywood Sanitorium opened at 4038 Jackson Rd. on 80 acres by the Sisters of Mercy
On November 4, 1924, President Calvin Coolidge defeated John Davis and Robert La Follette in the 1924 Presidential Election; there were over 29 million Americans who voted
Detroit's Thanksgiving Day Parade began in 1924
Sea Hawk and The Thief of Bagdad were the two top grossing films of 1924
In the 1920s, the Black population in Ann Arbor was 600
Ann Arbor retired 12 streetcars January, 1925
Silent Generation Era began in 1925
Franklin Cappon was hired by Yost as a football assistant coach and Head Basketball Coach February, 1925
Mr. Goodbar was invented in 1925
By 1925, the divorce rate in American zoomed to 15% which was double the rate at 1900, and triple the rate of 1890
Cora Reynolds Anderson was the only Native American woman elected to the Michigan House of Representatives in 1925
Howard Johnson's Hotel and Restaurant was founded in 1925
President Marion LeRoy Burton died on February 18, 1925 at the age of 50; the outspoken Clarence Cook Little became President in 1925 after Alfred Henry Lloyd served as an Interim President between Burton and Cook. Cook proposed the "University College" where all students would be enrolled the first two years; his plan drew many skeptics.
Prior to building Michigan Football Stadium in 1927, Ferry Field had expanded to seat 48,000; the land was purchased in 1925 for $240,000 to build the new football stadium
The Michigan Union added a swimming pool in 1925; it was dedicated in 1926 with a competition with Wisconsin
Ann Arbor Trust Company was founded April 27, 1925 at 100 South Main St.
Joseph F. Buhr moved Buhr Machine Tool to Ann Arbor from Detroit in 1925; he owned American Pattern Works, and patented the Buhr multiple driller in 1913 with more patents in 1921 for drill heads
The Washtenaw County Road Commission built a garage with offices at 415 West Washington in 1925
By 1925, Ann Arbor had 25 gas stations
Homer Stryker graduated from the University of Michigan Medical School in 1925; he would go on the build the Stryker Corporation which was founded in 1946
Chrysler Corporation was founded in 1925 by Walter Chrysler
Masonic Temple opened on 4th Avenue near Liberty in 1925
Postum Cereal acquired Jell-O in 1925
In 1925, Stephen Farrell, Michigan Track Coach, could jump backwards 8 feet at the age of 62
Ann Arbor High School won the State Gymnastics Championship in 1925
On July 21, 1925, the Scopes Trial resulted in a continual debate about the teaching of religion vs. the scientific theory of evolution in public schools
The new University of Michigan Hospital built by Albert Kahn with 700 beds; ground was broken in 1923, and it was completed August, 1925
Big Ten Cross Country Championships held at Ferry Field in 1925
Ann Arbor High School practiced and played their football games at Wines Field at the corner of Division, Hill and Hoover as shown here in 1925
Rex Wilson was state discus champion in 1925 with a toss of 126'11"
Sparty became the new Michigan Agricultural College mascot replacing the "Aggies" in 1925; George Alderton of the Lansing State Journal and Dale Stafford of the Lansing Capitol News began a contest, and Perry Fremont, a former Aggie athlete, submitted the Spartans. The pic above was Sparty in 1955
The Washtenaw Apartments were built at 322 E. William St. in 1925
Reinhold Neibuhr, an ordained minister in 1915, spoke out against the Klu Klux Klan in Detroit in 1925
Tappan School was opened in 1925
The Negro-Caucasian Club was founded at the University of Michigan Fall, 1925
Michigan won the Western Conference Championship with a 5-1 record, and was 7-1 overall with 7 shutouts; their only loss was a 2-3 in a "sea of mud" at Soldier Field in Chicago on November 7. Michigan tied Alabama for 2nd behind National Champion Dartmouth in the Dickinson system. Yost called his 1925 team as his "greatest."
Cliff Keen was hired on December 1, 1925 to be Wrestling Coach and Assistant Football Coach; Keen's Football Coach at Oklahoma A&M was former Michigan All-American Fullback John Maulbetsch Keen took a wrestling team that was the "doormat" of the Big Ten to claim Four Big Ten championships, 1927-1930 coached two Olympians in 1928 in 7 weight classes.
The Detroit Cougars Hockey Team was founded in 1926; they would later become the Detroit Red Wings in 1932 after briefly changing to the Detroit Falcons, 1930-1932
Ben-Hur: A Tale of the Christ and The Big Parade were the top two grossing films of 1925, and also the entire Silent Era of movies. The Gold Rush and His People also did substantially well at the box office.
Gasoline Taxes were approved in Michigan in 1925
On December 25, 1925, Lincoln Consoldated Schools destroyed in fire
Hildene Manor was built at 2220 Washtenaw in 1926
Rolla Nathan Frisinger and his wife, Destina, came to Ann Arbor in 1926; Rolla was Postmaster at Rockford, IL, 1913-1921, was elected Mayor, and began Rockford Construction Company in 1921, and changed the name of the company to Lewis & Frisinger in 1925 with partner, George Lewis. His cousin, Herb Frisinger was a partner along with John Moser. He came to Ann Arbor as a result of the road construction boom, built a home on Brooklyn St. and constructed Stadium Blvd. which was known at N-17 Drive By Pass at that time. Walter Lewis was killed in a construction accident in 1927. Frisinger served as Founding President of the Michigan Highway Contractors Association. He also ran for Mayor of Ann Arbor, but lost by 85 votes in 1933. Frisinger Park was named in his honor.
The Ann Arbor Garden Show began in 1926
Kresge's at Main & Washington in 1926
Detroit dedicated the Masonic Temple in 1926, the largest in the world, 14 stories and 1400 rooms
Michigan hired George Veenker to become an assistant football and basketball coach June, 1926
Fielding Yost finally persuaded the Board of Regents to approve the building of a new football stadium in 1926, and the ground breaking was on September 12
Ann Arbor High School established its first Marching Band in 1926
Michigamme Oil at Huron and Division in 1926
Ashley Clague began Clague's Market at 1200 Packard in 1926
Ralph Gerganoff designed and built the Wolverine Building at Washington & Fourth St. in 1926
Highway Route 2 was first commissioned in 1926; it originally ran from Ironwood to St. Ignace, and has become a 2,115 miles highway running from Michigan to Washington across the United States
The first SAT-Scholastic Aptitude Test is administered to over 8,000 students at over 300 test centers
In 1926, Nigger Heaven was published by Carl Van Vechten
In 1926, Platt School, a two room portable building, was erected at the cost of $7,000 for Pittsfield Township District #9; it opened in September with 70 pupils. It was named after Henry Platt.
The 1926 Michigan Football season ended with a 7-1 record, and its only loss to Navy, 0-10, in Baltimore, MD. On November 20, Michigan trailed Minnesota, 0-6, in the 4th quarter when Bennie Oosterbaan scooped up a Gopher fumble and raced 58 yards for a TD. Benny Friedman drop-kicked the extra point for a 7-6 win; this tied Michigan with Northwestern for the Western Conference crown.
Aloma of the South Seas was the top grossing film of 1926; What Price Glory? was another popular movie
On November 11, 1926, U.S. Highway 112 from Detroit to Chicago was completed
Prekete's Sugar Bowl at 109 S. Main St. in 1927; it opened in 1911
On February 1, 1927, a fire broke out at the University of Michigan Hospital; 278 patients were saved
Michigan won its first Big Ten Championship under Coach Matt Mann in 1927
On March 14, 1927, a fleeing man, Stanley Budney, was killed by Patrolman Roland Wooster
Jackson State Prison becomes the largest prison in the world with 6,000 inmates relocated to a new building
Huron Street in Ypsilanti in 1927
Burke Hinsdale authored The Indians of Washtenaw County in 1927
Ty Tyson became the Detroit Tigers broadcaster, 1927-1953
The IM Building was under construction in 1927
Angell Hall established its own Observatory in 1927
Dr. Orlando Stephenson, University of Michigan History Professor, 1925-1954, Dept. Head at University High School and Ann Arbor Police Commissioner, 1939-1945, published Ann Arbor The First Hundred Years in 1927
Inverness Golf Course was opened in 1927
A&L Battery was founded in 1925 by Theophil "Ted" Aprill and Albert Larmee on Ashley St.; this pic was done in 1927. The business moved to 529 S. Main, and had over 200 employees by 1995.
Gerber Products Company was founded in 1927 at Fremont by Daniel Gerber
On May 20, 1927, Charles Lindberg took off for his historic transatlantic flight
Principal Paved roads in the Wayne County area in 1927
Drake's Sandwich Shop was established at 709 N. University in 1927 by Truman Tibbals
A group of bank robbers known as The Flatheads began operating in the Detroit area in 1927
Officers were very suspicious of people in vehicles that they were unfamiliar with, as often these were bootleggers from out of town. Officers William Marz and Erwin Keebler had an encounter with suspected bootleggers that almost turned deadly for them, during the early morning of April 15, 1927. The officers were preparing for their shift when Officer Keebler put on a bulletproof vest and asked Officer Marz to do the same. These vests were made of lead and were quite heavy. When Officer Keebler asked Marz to wear one, he refused, stating that the vests were too heavy. Keebler persisted stating, "You'd better strap that thing on. You never know what might happen and besides it will keep you warm." His persistence would save Officer Marz's life.The officers went on patrol, both of them wearing a bulletproof vest. While on patrol they stopped a black Ford Coupe for suspected bootlegging and searched the vehicle. The officers did not find any liquor, but neither the driver or passenger could answer their questions about who owned the vehicle. The officers felt the car was stolen, so they ordered the driver to follow the patrol car to the police station.In those days, most of the vehicles had running boards. When officers ordered a vehicle to the station they would stand on one of the running boards and direct the driver to the police station. As most officers walked the beat, it was a convenient way to get to the station. The officers told the driver that he would have to go to the police station so the incident could be investigated further. The driver was ordered to follow Officer Keebler as he drove to the police station, while Officer Marz stood on the running board of the suspect's vehicle.They were almost to the police station when, at the corner of Fifth and Huron, the passenger in the car withdrew a revolver from underneath the seat and began shooting at Officer Marz. Officer Marz was struck five times and was knocked off the running board, into the street. The suspects fled, and were not arrested. They fled to Detroit where the gunman was later shot to death by Detroit Police Officers. What Officers Keebler and Marz did not know, was that the suspects were wanted for kidnapping and murder in Detroit. Officer Marz recovered from his wounds and was saved due to the bulletproof vest.
John Malloy won the Michigan State Amateur Golf Championship, 1927, 1928, and 1929; he would be the club professional at Ann Arbor Golf & Outing, 1930-1957
The Brown Jug opened for business in 1927; the above pic is the establishment in 1938
208 Students graduated from Ann Arbor High School on June 17, 1927 at Hill Auditorium
On June 17, 1927, University High School held their first commencement with 18 graduates
Postum Cereal acquired Baker's Chocolate in 1927; Baker's started their business in 1765
Edward Perkins invented Kool-Aid in 1927
Ray Collins opened The Blue Front in 1927
Archery at Palmer Field in 1927
George "Sparks" Wedemeyer, son of William Wedemeyer began Ann Arbor's first radio station, WQAJ, and established a radio shop at 110 E. Washington St. to design, manufacture and repair radios
Michigan's enrollment for the 1926-1927 School Year was 10200 students.
Chinese Civil War broke out on August 1, 1927, and 8 million people died from 1927-1936 as a result
August, 1927 Train Derailment County Fairgrounds (Vet's Park) and Bath School Disaster; the University of Michigan opened its School of Natural Resources & Environment in 1927.
On August 27, 1927, the Farmers & Mechanics Bank was hit by a train (The Night the Train Hit the Bank)
Michigan Football Stadium dedication on October 1, 1927 at 1201 S. Main St. with a 33-0 win over Ohio Wesleyan with a crowd of 17,483 with a capacity of 72,000; it was built for $950,000. Kip Taylor, 1927 Ann Arbor High School graduate, scored the first touchdown for the Wolverines in their new stadium on a 15 yard reception from halfback Louis Gilbert. Michigan finished 6-2 in the 1927 season with losses to Illinois, 0-14, and Minnesota, 7-13. Elton "Tad" Wieman, Michigan Assistant 1921-1926 and former Michigan Captain, replaced Yost as head football coach. Building the Big House Bennie and Biff, the Wolverine mascot, made their appearance as well. The Wolverine that Wasn't
Alpha Phi Alpha Epsilon Chapter Fraternity for negroes was established at the University of Michigan April 9, 1909; this pic was taken in 1927
The Jazz Singer was released October 6, 1927; it was the first motion picture with sound, and the top grossing film of 1927 along with Wings and Napoleon
On October 27, 1927, Detroit City Airport was dedicated
Fred Green was elected Governor of Michigan; he graduated from Michigan Normal College in 1893 where he coached football in 1896, and University of Michigan Law School in 1898
The Michigan Theater opened on Liberty St. on January 5, 1928; it was built by Angelo Poulos with a capacity of 2,000, and an organist
The modern Yo-Yo was invented in 1928
Guernsey Collins, a former buyer at Mack & Company, established The Collins Shoppe at 600 E. Liberty (Maynard & Liberty) in 1928
Jones School in 1928 on Divison St.
In March, 1928, Abe Bernstein, Head of the Purple Gang Mafia in Detroit, was arrested for conspiracy to extort money, but after 42 witnesses testified over a 3 month period June-August, he was acquitted of all charges.
Wil-Dean and Duncan Manor were built at 200 and 322 N. State Street in 1928. Two real estate salesmen, Harold Zahn and Dugald Duncanson, hired Gardiner Vose, a recent University of Michigan graduate in 1927, to design the buildings, and Zahn named the Wil-Dean after his son, Dean William.
Miss Frances Hannum was hired in 1928 to be the Head Libriarian in Ann Arbor; she came from Milwaukee and was past President of the Wisconsin Library Association
Amos 'n' Andy began its first broadcast on March 19, 1928; it was so popular it was made into a TV series in 1951. It also created a negative stereotype of African-Americans.
Ann Arbor Municipal Airport opened in 1928; the above pic was from 1936
Reese's Peanut Butter Cups were invented in 1928; in the same year, Drumsticks were also invented
Walt Disney invented Mickey Mouse in 1928; Peter Pan peanut butter was introduced in 1928, and became the dominant brand sold
The City of Ann Arbor widened the section from 5th Avenue to State Street in 1928 as it was resurfaced
Postum Cereal acquired Maxwell House coffee in 1928
The Fisher Building was opened in 1928
Wilhelm and Christian Metzger rented the German American Restaurant from the Flautz family in 1928
Matt Mann founded Camp Ak-O-Mak in 1928
Avery Hopwood died on July 1, 1928; the playwright and 1905 University of Michigan graduate had 4 plays running simultaneously on Broadway in 1920. The Hopwood Award was created in 1931, and has awarded over 3,500 writers over $4 million including Arthur Miller and Robert Hayden. (Enduring Legacy of the Hopwood Awards)
The Tuomy Hills Service Station was built in 1928; by 1928, Ann Arbor had 35 gas stations
The Detroit Zoo opened August 1, 1928; it is located in Royal Oak on 125 acres with 245 species and over 2,000 animals with 1.5 million visitors yearly (Zoo History). Ypsilanti's Walter Briggs was one of the founders. Walter Owen Briggs
Edwin Mather died of cancer at the age of 41 in August, 1928; he was Michigan's Basketball Coach and Assistant Football Coach since 1919, and won 3 Western Conference titles
The J-Hop held at Waterman Gym in 1928 was always a fun event
Intramural Building, the first in the United States, opened in 1928 with a varsity pool (IM Building Stands the Test of Time) ($21.4 million in improvements approved in 2015)
The University of Michigan Museum of Natural History was erected in 1928, and a small zoo was built behind it in 1929 (Zoo Old News)
Harris Tire on E. William Street was built in 1928 off the back of the Ottmar Eberbach house at 402 S. 4th Avenue which was built in 1875; Ottmar was a member of the Ann Arbor Board of Education and a pharmacist
Fencing became Michigan's 12th varsity sport in 1928 with de Tucson as its coach then Jack Johnstone, but lost its status in 1933 due to budget cuts as a result of the depression
Paul Samson won a gold medal in the 800 meter relay in swimming at the 1928 Olympics held at Amsterdam, Netherlands; Ken Doherty won a bronze medal in the decathlon, Garnet Ault won a bronze medal in the 800 meter relay in swimming, Robert Hewitt and Ed George placed 5th and 4th in wrestling, William DeHart Hubbard and George "Buck" Hester also participated.
Alexander Fleming discovered penicillin September, 1928
The University of Michigan completed the Women's Athletic Building in 1928 at a cost of $154,000 with 27,387 square feet in two stories at Palmer Field
Michigan finished the 1928 season, 3-4-1; it was only their 6th losing season. The Wolverines lost their first 4 games including the home opener on October 6 to Ohio Wesleyan, 7-17, and only scored 2 touchdowns in their first 4 games. There had been friction between Yost and Wieman all season, and after the season was over. They closed the season winning 3 games with a tie, 6-6, to Navy including two 3-0 wins over Illinois and Michigan State, and a 10-7 finale against Iowa. Yost fired Wieman May 30, 1929, and persuaded Harry Kipke to return to Ann Arbor on June 12 after Kipke had accepted the Michigan State Head Coach position earlier in 1928. Wieman was hired by Fritz Crisler as an assistant coach at Minnesota in February, 1930. Otto Pommerening, an Ann Arbor High School graduate, was MVP and All-American in 1928; he was the first Western Conference player to play every minute of every game in 1928. Michigan increased their seating capacity to 85,753
On November 6, 1928, Herbert Hoover defeated Al Smith in the 1928 Presidential Election; there were over 36 million Americans who voted
On November 19, 1928, an Assassination attempt was made on President Hoover by Argentine anarchists while he was crossing the Andes mountains
The Singing Fool was the top grossing film of 1928; The Road to Ruin was another popular movie
George A. Richards purchased WJR radio station in 1926 at Detroit, and moved it to the Fisher Building on December 18, 1928; it was broadcasting at 5,000 watts in 1925, increased to 10,000 watts in 1931, and by 1935 was broadcasting with 50,000 watts. Father Charles Coughlin began broadcasting on the station in 1926, and became a national political personality through his anti-facist, anti-communist, anti-Klu Klux Klan, and social justice themes through the Depression years. It was estimated that by the late 1930s, Coughlin had 30 million listeners. Richards also purchased the Detroit Lions in 1934-1939, and was responsible for initiating the annual Thanksgiving Day game.
The Orpheum and The Whitney closed in 1929, but re-opened later in the mid-1930s
On February 1, 1929, the First National Building opened before 5,000 people (First National Building Old News and Wikipedia)--the pic above is from 1950
Ralph Gerganoff designed and built the Kingsley Post apartments at 809 E. Kingsley in 1929 with 37 units
William L. Walz, Ann Arbor Mayor since 1909, became President of Huron Valley Building and Savings, after William Walz died, and merged with Ann Arbor Building and Loan Association in 1932
Moe's Sports Shop destroyed by fire on February 16, 1929, but he decided to rebuild
On March 7, 1929, a train wreck in Ypsilanti destroyed the building that The Side Track is currently in owned at the time by Mrs. B.C. Ollett, and 3 people died including a 20 year old woman, Laura Kelsey, bride of two months.
The Wuerth Theatre on 320 S. Main St. showed the first "talkie" on March 21, 1929 with The Ghost Talks
The Wuerth Theatre in Ypsilanti in 1929; it was originally called the Ypsilanti Opera House in 1896; the building was destroyed by the 1893 tornado. It later became The Forum until it changed to the Wuerth Theatre in 1920 when Fred Wuerth purchased it.
Ann Arbor High School initiated its golf team program in 1929
Lloyd Cassel Douglas published Magnificent Obsession in 1929; he was a minister at the First Congregational Church in Ann Arbor (Douglas Papers); it was later made into a film in 1935, and remade in 1954
Postum Cereal acquired BirdsEye Frozen Foods in 1929
The Planada Apartments were built in 1929 at 1127 E. Ann St. near the University of Michigan Hospital which was completed in 1925
John J. and A.L. McDonald founded McDonald's Ice Cream on Third St. in 1929; it moved to 1230 S. Main St. next to the Michigan Football Stadium in 1932
Freddy Haas sold his restaurant at 111 W. Huron St. to Dexter Davenport in 1929; it became known as Davenport's, but changed to The Roundtable sometime in the 1930s
The McMath-Hulbert Observatory was established at Lake Angelus near Pontiac in Oakland County in 1929; it was deeded to the University of Michigan in 1931, and Robert McMath was its Director until 1961. Judge Henry Hulbert was their partner in the venture.
Forest Plaza was built in 1929 at 715 S. Forest; Michigan Football Coach, Harry Kipke, resided there in the "penthouse,"
Alex Manoogian founded Mascow Screw in 1929 at Taylor, Michigan; it later became known as Masco Corporation in 1969
Booker Brooks was the first African-American Track Letterman at the University of Michigan in 1929; he went on to win the Big Ten Discus Championship in 1930, and was second in the shot put. Brooks placed 2nd at the 1932 NCAA Championships in the shot put.
Fletcher Hall Dormitory in 1929; it was created by 1923 University of Michigan Alumni to house 325 men
Edwards Brothers moved to John Street and now has 60 employees
The Ann Arbor-Ypsilanti Railway shut down in 1929 due to competition from cars and trucks; it existed 1891-1929
In March, 1929, after the Michigan Basketball squad captured the conference championship, students "rushed" the Michigan Theater even though the manager provided a free film at Hill Auditorium. Police used tear gas to disperse the mob and arrested six men after $800 damage was done. The University of Michigan suspended three students for a year, and the other three were put on probation.
Kappler Meat Packing Company was founded in 1929; the pic above shows their fleet of trucks in 1936. The farm was one of the largest in the area, and boasted some of the best farm animals with many ribbons won regionally and statewide.
The Lewis Brothers Circus was based in Jackson, 1929-1945
James Quarry moved his drug store across the street to 320 S. State St.; Kresge's moved into his old space at North University and State St.
Esther Marsh Cram, an 1898 graduate and Flint school teacher, became the first woman to become a University of Michigan Regent in 1929
May 4, 1929 Michigan League was opened, and dedicated on June 14
On May 7, 1929, Cyrenus Garritt Darling passed away at the age of 73; he earned his medical degree at the University of Michigan in 1881, and joined the University of Michigan faculty in 1889. He served as Dean of the Dental School. He was elected Mayor of Ann Arbor in 1894, and built the Zwerdling-Darling Block for his private practice in 1915.
Jean Hamilton, Dean of Women at the University of Michigan, authored Wings of Wax in 1929 under the pseudonym, Janet Hoyt; she was forced to resign in 1927 by President Clarence Cook Little. Little and his wife, Katherine Andrews, separated January, 1929 and Little resigned the same month.
Booker Brooks became Michigan's first African-American letter winner in track in 1929; he went on to earn 3 letters, and won the 1930 Big Ten Discus Championship and was NCAA Runner-Up in the shot put. He went on to earn a master's degree in social work and became the first African-American supervisor at the State of Michigan Department of Social Services. Brooks was also one of the founders of Theta Zeta Lambda Chapter of Alpha Phi Alpha Fraternity in Ann Arbor in 1962.
Alexander Grant Ruthven, a 1906 Michigan zoology doctorate, became University of Michigan President in 1929 replacing Clarence Cook Little who resigned June, 1929 (Ruthven from Ann Arbor Old News)
On September 3, 1929, the Dow Jones Industrial Average peaked at 381.17 with an increase of 500% over the past 8 years
Michigan's 1929 Football Season ended 5-3-1 with 3 shutouts including a 0-0 tie with Iowa to end the season.
A Tug of War at Angell Hall in 1929
Ann Arbor Civic Theater began in 1929 (Ann Arbor Civic Theater Old News); they have performed in many locations including the Burns Park Log Cabin, Ann Arbor High School, Michigan Union, Lydia Mendelssohn Theater, Towsley Auditorium, Elks Club, American Legion Hall, Mulholland Drive on 803 W. Washington St., various homes and other locations
St. Paul's Lutheran Church was built in 1929 at the corner of 3rd and Liberty
Depot Town in Ypsilanti in 1929 on Cross Street; the Side Track Restaurant at 56 Cross Street was established before 1860. William and Siva Leach had a restaurant and saloon there, 1873-1879. It was the Nicholas Max Saloon, 1892-1910. The Joseph Hock Saloon, 1910-1918, until prohibition. It was used for soft drinks and lunches by Hock until 1920, and then by Louis Caldwell until 1924; then, Mike Smith, 1926-1927, and Niel Holk, 1927-1928. George Cristos took it over in 1930, and re-established the property as a tavern once prohibition ended through 1954. It became the Central Bar & Tavern, 1955-1979, until 1980 when Linda French took it over. It is now the biggest and most successful restaurant in Ypsilanti with over 6,000 square feet of space.
The Alpha Tau Omega fraternity moved to 1315 Cambridge in 1929
The Edison Institute was dedicated October 21, 1929; the Greenfield Village and Henry Ford Museum opened to the public October, 1933
On October 24, 1929, Black Friday as the Stock Market Crashed sending American into the Great Depression
The Ambassador Bridge opened on November 11, 1929; it was the longest suspension bridge in the world at that time.
Liberty Street looking towards State in 1929
Welcome Danger was the top grossing film of 1929; The Broadway Melody and Sunnyside Up were other popular movies
Alice Crocker Lloyd, a 1915 Michigan graduate, became the Dean of Women at Michigan in 1930; she developed Women's Dormitories at Michigan
In 1930, Emil Lorch hired George Brigham and many other architects who designed many homes in Ann Arbor Hills
On February 22, 1930, the first official landing took place at Wayne County Airport
On March 12, 1930, Mahondas Ghandi let a protest on the British monopoly on salt with 78 followers on a 241 mile trek from Sabarmati to Dandi, India; Ghandi was arrested on May 5 along with over 60,000 others. It was the most prolific example in history of civil disobedience, and millions of Indians ralled to end British rule by 1947 as a result.
On March 21, 1930, Claude Van Tyne died; he graduated from the University of Michigan in 1896, was a Professor at the University of Michigan, 1906-1930, and won a Pulitzer Prize in 1930
Mosher-Jordan Hall, the first state-financed women's dormitory, opened in 1930
The Gingham Inn began at 2755 Washtenaw Ave in 1930
The Ann Arbor Garden Club began in 1930
Roy Purchase founded Purchase Radio Supply on Main Street in 1930
On May 16, 1930, Thomas "Doc" Lovell died at the age of 67; he was known as Dr. Tom, the poet-cobbler, and was the most popular man on State Street. He was written about often in the Michigan Daily, given many titles and degrees.
On May 31, 1930, the Vernor Highway Fish Market Murders spearheaded the Crosstown Mob War after the death of Gaspar Milazzo
Huron Street at Main looking East in the 1930s
Observatory Lodge was built at 1402 Washington Heights in 1930 with 34 units; it was the last apartment building constructed in Ann Arbor until the 1950s due to the Great Depression (Living Well at the Observatory Lodge)
Kline's Department Store opened in Ann Arbor in 1930
The lynching of Thomas Shipp and Abram Smith on August 7, 1930 at Marion, Indiana was photographed by Lawrence Beitler; it was a cruel reminder that vigilante justice and racism was still part of the American culture, and the photo sold thousands of copies
University of Michigan opened University Elementary School in 1930 (Ann Arbor School History)
The most popular radio show in America, 1930-1932, was Amos 'n' Andy set at Harlem
Ann Arbor High School joined the 5-A Conference in 1930 with Lansing Sexton, Lansing Eastern, Jackson, and Battle Creek High Schools
Ypsilanti High School was completed in 1930
The first American Soap Opera on radio began on October 20, 1930 with Painted Dreams
The University of Michigan Press was founded in 1930
Mabel White Holmes founded Jiffy Mix in Chelsea in 1930; they market 19 mixes and 1.6 million boxes of products daily to all 50 states and 32 other countries with 300 workers with $550 million in sales annually
Superior Dairy at 3120 Washtenaw
In 1930, the University of Michigan purchased 200 acres near Portage Lake for an observatory with new telescopes; it was called Peach Mountain.
Bethel African Methodist Episcopal Church after Sunday School in 1930 on North Fourth Ave.; the church was founded in Ann Arbor in 1857 as Union Church at 504 High St., and moved to Fourth Ave. & Summit in 1872 (Bethel AME celebrates 150 years in 2007)
Sylvia Hamer came to Ann Arbor after growing up in Peck, and opened a dance studio in 1932, Sylvia Studio of Dance; she later founded the Ann Arbor Civic Ballet in 1954 (Sylvia Hamer Old News)
In 1930, Father Coughlin's radio show on WJR was syndicated by CBS nationally; he began speaking out not only against Klu Klux Klan activities, but also against communism
On September 11, 1930, Ohio State debuted the winged helmet in their game against Northwestern; they kept that style of their helmets until 1934
The Detroit-Windsor Tunnel opened in 1930
The Ritz Dine and Dance opened in 1930 at 209 S. State St.
The Golden Age of Radio began in the 1930s which included Fireside Chats, (Radio: The Internet of the 1930s)
The Avon Restaurant opened in 1930 by Constantine Alex at 205 W. Michigan Ave. in Ypsilanti
Frederick Stegath opened Stegath's Drug Store at 1112 South University in 1930; it was sold to Oscar Carlson in 1937, and became Carlson's Pharmacy
Michigan Hockey in the 1930s
At its peak in 1930, A&P operated 15709 stores across America and Canada with $2.9 billion in sales
On October 29, 1930, Michael Fritz, 74, died when hit by an automobile at Washington and First St. on his way home at 313 W. Liberty St.; he was a banker in Ann Arbor for 56 years after graduating from Ann Arbor High School in 1873. He was elected President of Ann Arbor Savings Bank in 1917. Fritz Park was named in his honor in 1936.
Tom Sawyer was the top grossing film of 1930; Hell's Angels, Ingagi, All Quiet on the Western Front, and Whoopee! were other popular movies
The "Grandmother of All Agitators," Mother Jones, died on November 30, 1930 at the age of 93; she formerly taught in Monroe
On December 10, 1930, Ed "Don" George won the World Wrestling Championship; he wrestled for the University of Michigan, 1926-1929, and played football, and held the title for 4 years. He became very wealthy after World War II as a wrestling promoter.
The Great Depression, 1929-1937
On the Diag in the 1930s
Alister MacKenzie designed and built the University of Michigan Golf Course unofficially opened Fall, 1930 at 500 E. Stadium Blvd.
Gymnastics becomes Michigan's 13th varsity sport in 1930 with Wilbur West as its coach, but it lost its varsity status in 1933 with budget cuts as a result of the depression
Ypsilanti State Mental Hospital construction began June 16, 1930 at Platt and Willis Rd., and it was opened in 1931 and initially had 922 patients; it grew to over 4,000 patients by the end of World War II
Michigan won the Western Conference Championship during the 1930 Football Season, and finished the season, 8-0-1, with 6 shutouts including a 0-0 tie with Michigan State. Ray Roberts became Michigan's new trainer. An electronic scoreboard was installed in the Michigan Football Stadium. Washenaw County Clash of 1930
Detroit was still the 4th largest city in America, and Michigan was the 7th largest state
The population of Ann Arbor in 1930 was 26,944/Washtenaw County 65,530/Ypsilanti 10,143/Chelsea 2,268/Dexter 894/Manchester 1,037/Milan 1,947/Saline 1,009/Detroit 1,568,662/Michigan 4,842,325/USA 122,775,046; the U.S. Census was conducted April 1, 1930
On January 6, 1931, Thomas Edison made his final patent, two days before his death; in all, he patented 1,093 U.S. and 2,332 Worldwide. Edison grew up at Port Huron.
February, 1931, George Veenker left Michigan to become Head Football Coach at Iowa State, 1931-1936, and then became their Athletic Director until 1945. The Iowa State Golf Course was named in his honor in 1959.
In 1934, 1,000 teachers paid $6 per year to get 21 days of hospital care; Blue Cross of Michigan was established
Bonnie and Clyde went on a rampage from 1931 until their deaths on May 21, 1934; several Public Enemy crimes highlighted the Great Depression and Prohibition Era, 1920-1934, including Detroit's Purple Gang while the media glorified their criminal behavior. Several movies including The Big House, The Public Enemy, Little Caesar, Lady Killer, The Little Giant, G Men, The Racket and Untouchables all glorified gangster behavior and its criminal lifestyle with actors like Paul Muni, Edward G. Robinson, and James Cagney.
In 1931, Birkett Newkirk, grandon of Thomas Birkett, purchased 1500 tons of sand and built Newport Bathing Beach along Portage Lake near Dexter-Pinckney Rd.
February, 1931, five fraternities at the University of Michigan were raided by police, 79 students were arrested, and later the five houses were closed with 184 students evicted. (Campus Tour 1930s-University of Michigan News Service)
International Radio Corporation was established by Charles Verschoor in Ann Arbor in 1931; the pic above was a Kadette radio in 1933
Ann Arbor Municipal Market in 1931
Fingerpaint was invented in 1931
The McNitt Act of 1931 was approved May 19 began consolidation of 83 Michigan County roads
Economical bought Cunningham's Drug Stores in 1931
Earl Fingerle founded Fingerle Lumber in 1931
Henry Wirt Newkirk was elected Mayor of Ann Arbor in 1931; his mother, Viola, was the neice of President Millard Fillmore, and she came to Dexter in 1842. Wirt graduated from the University of Michigan in 1879, and practiced in Kentucky, 1883-1888. He returned to Luther and served as a State Representative from Osceola and Lake Counties, 1893-1894, and Washtenaw County, 1907-1910, and 1917-1918. He was also cashier at the Dexter Savings Bank in 1896, and served many years as Washtenaw County Probate Judge. Newkirk Township was named in his honor in Lake County.
Ann Arbor High School won the state golf championship in 1931
Melvin Ivory graduated from the University of Michigan in 1931, and married Janet Boylan
McKenny Union opened in Ypsilanti in 1931; it was named after Eastern Michigan University's first President, Charles McKenny
Michigan was the 4th state to establish animal cruelty laws in 1931
J.J. Goodyear died on August 2, 1931; his widow died a month later in an automobile accident in downtown Ann Arbor
Torch Murders August 11, 1931 Lynch Law on Huron Street
Michigan's 1931 Football campaign resulted in an 8-1-1 year with 8 shutouts, and tied with Purdue and Northwestern (they didn't play either one) for the Western Conference Championship; their only loss was 7-20 to Ohio State on October 17 with 58,026 cheering and had their second consecutive 0-0 tie with rival Michigan State on November 14 with only 35,844 attending
Frankenstein was the top grossing film of 1931; City Lights was another popular movie
The Fawcett House was demolished in 1932 at the NE corner of Division and Huron St.; the house was built in 1896 by John Travis, publisher of the Ann Arbor Courier, and it was replaced by a gas station
Michigan Daily Editor, Richard L. Tobin, was suspended by the Board in Control at the University of Michigan after several inflammatory articles and editorials, but he was reinstated. Tobin later went on to work for the New York Tribute and Saturday Review. One of his writers, Beach Conger, went on to a journalistic career with the New York Herald Tribute and Reader's Digest. News Editor, David Nichol, became a foreign correspondent for the Chicao Daily News, and City Editor, Carl Forsythe, went on to Law School and later specialized in litigation relating to newspapers.
The Rock was placed at George Washington Park at the corner of Washtenaw and Hill Street in honor of George Washington's 200th birthday on February 22, 1932 by Eli Gallup, Parks Superintendent, 1919-1957. It is estimated to be 25-30,000 years old.
On March 1, 1932 Charles and Anne Lindberg had their 20 month old toddler, Charles Lindberg Jr., kidnapped at their home in East Amwell, NJ; on May 12, the body was found and Bruno Richard Hauptmann was found guilty of the murder and electrocuted on April 3, 1936 for the "Crime of the Century"
On March 7, 1932 the Ford Hunger March and Strike began with 5 dead, 60 injured
In 1932, Harsant Tantsi won the State Championship in the 100 yard dash with a time of 10.4; Henry Darling won the State Shot Put Championship with a toss of 47'2.5;" Darling also won in 1931 with a toss of 47'2"
The University of Michigan Graduation Ceremonies were held at Ferry Field in 1932
Mack School in 1932 (Ann Arbor School History)
Ford Motor Company built their Ypsilanti Plant in 1932 with 63,000 square feet; it employed over 1800 people by 1982, and expanded to nearly 1 million square feet. It manufactured starters, ignition coils, distributors, horns, struts, air conditioner clutches, and bumper shock devices; during World War II, it manufactured generators and starters for various airplanes, armored cars, and tanks. A special department was established during the War for manufacturing precision parts used in the Pratt-Whitney aircraft engine.
Pinball Machines become popular although illegal; 150 companies begin manufacturing pinball machines mostly in the Chicago area
Postum Cereal was renamed General Foods in 1932
Russell's Diner was established in Ypsilanti in 1932; it was later purchased by Red Averill and became Averill's (The Lost Restaurants of Ypsilanti)
On July 8, 1932, the Dow Jones Industrial Average closed at 41.22 erasing 33 years of gains
Eddie Tolan won gold medals in the 100 and 200 meter dash events at the 1932 Olympics in Los Angeles; James Cristy and Richard Degener won bronze medals in the 1500 meter and diving events for swimming, and Julian "Tex" Robertson won a bronze medal in water polo. Ned Turner and Carl Dougavito also participated. Babe Didrikson won two gold medals in the 80 meter hurdles and javelin throw, and a silver medal in the high jump
Ferry Field in 1932
Michigan won the National Championship in 1932 following an 8-0 undefeated season with 6 shut outs; Kipke's squad defeated Fritz Crisler's Princeton Tigers with a second half blocked punt turning the tide, but the national title was won in the last two weeks of the season when Harry Newman scored a touchdown in the last minute of the game with the Wolverines down to Chicago, 6-7, on a 28 yard TD romp on a fake pass play. In the final week, Michigan defeated Minnesota, 3-0, for the Brown Jug as Harry Newman kicked a field goal after a Gopher fumble shortly before the half ended. Michigan won three conference titles while Newman was quarterback with a record of 24-1-2.
Michigan defeated Illinois at Michigan Stadium on October 22, 1932, 32-0, with few fans in attendance due to the Great Depression; there were only 19,513 present. There was a low two weeks later on November 5 to watch a 7-0 win over Indiana with 10,440. The lowest ever was on November 28, 1931 with Wisconsin with 9,190 attending.
On November 8, 1932, Franklin D. Roosevelt won the 1932 Presidential Election over President Herbert Hoover; there were over 39 million Americans who voted out of over 75 million eligible voters.
A Newspaper and Magazine Stand at Nickel's Arcade in 1932
Shanghai Express was the top grossing film of 1932; Emma, Grand Hotel, The Sign of the Cross and The Kid from Spain were other popular movies
John Fischer won the 1932 NCAA Golf Championship; Fischer also won the 1932, 1933 and 1935 Big Ten Championship and the 1936 U.S. Amateur Championship
William Comstock, 1899 University of Michigan graduate, was elected Mayor of Alpena in 1912, the Board of Regents in 1913, Governor of Michigan in 1932 after three unsuccessful campaigns in 1926, 1928, and 1930; he implemented the first sales tax, and was elected to the Detroit School Board, 1942-1949 (Comstock Papers)
The Soviet Famine and Holodmor 1932-1933 killed as many as 7.5 million people in the Ukraine region; Soviet leader Joseph Stalin was blamed for the atrocity
Schlanderer Jewelry Store in 1933 owned by Arthur Schlanderer; he was a former Michigan Hockey Captain, and the store later became Schladerer & Sons
Adam Goetz took the Athens Press to 308 N. Main Street in 1933 with 6 full-time employees
On February 13, 1933, an Assassination attempt was made on President Roosevelt; Giusseppe Zangara fired 5 shots at Roosevelt, and was executed on March 20
On March 9, 1933, Emma Biedermann Coon, 44 , wife of James Coon of 302 Madison St. died; she ran Tappan's cafeteria for 10 years. One of her step-sons was William C. Coon.
On March 12, 1933, President Roosevelt began his Fireside Chats with Americans on the Banking Crisis after 9,000 banks closed from 1929-1933 with over $2.5 billion in deposits lost
Father John Lynch led the Ann Arbor St. Thomas Shamrocks to its first State Championship in Class D Basketball in 1933 with a 17-16 overtime win over Kent City; they lost in the finals in 1934 to Maple Rapids, 18-11
Paul and Irene Sperry opened Sperry's Diner at 216 S. Fifth Ave. in 1933; it moved to 208 S. Fifth Ave. and became Ward's Diner, 1935-1938, and Nelson Esther operated the diner in 1940. After it was vacant for a few years, it moved to 314 Detroit, and became Swede's Diner by Leonard "Swede" Carlstrom
The Eddie Cantor Show was the most listened to radio program in America, 1933-1934
Milan Federal Prison was opened on April 6, 1933
On April 10, 1933, Michigan voted to end Prohibition; the pic above was from a Muskegon bar on that day
After Scott Sturtevant vacated his Willys Overland dealership, 1927-1929; Alex Longnecker and Carl Miller moved the Hudson dealership from Michigan Avenue to 100 E. Cross St.
John O'Kane started O & W, Inc. in 1933, and served as President until his retirement in 1965; he later served on the City Council and was President of the Ann Arbor Kiwanis Club
On May 7, 1933, President Roosevelt held his second Fireside Chat on the New Deal
The Ford Rotunda was inaugurated in 1933 to present at the 1934 World Fair in Chicago; it was moved to Dearborn and re-opened on May 14, 1936
On June 28, 1933, Governor Hutchins signed a bill legalizing horse racing with gambling in Michigan; as a result, over 20,000 fans turned out on September 2, 1933 at the Detroit Fairgrounds for Opening Day, and 100,000 fans bet $3.5 million over the 31 day season in 1933 during the Depression
Quarry Drugs at the corner of North University and State Street in the 1930s
Law Quadrangle was completed with Hutchins Hall in 1933
Due to the Great Depression, Harley-Davidson motorcycle sales fell from 21,000 in 1929 to only 3703 in 1933
The Mayflower Restaurant opened at Liberty & Fourth St. in 1933 by Frank Manikas
Darkie Tooth Paste began to be sold in 1933
In 1933, Harry Moundry founded the first Highland Appliance store in Highland Park, Michigan
In 1933, former University of Michigan student, Arnold Gingrich, founded, edited and later published Esquire Magazine
The Anson Brown Building in Lower Town in the 1930s
Michigan won it second National Championship in a row in 1933 with a 7-0-1 record, and 5 shut outs; their only blemish was a 0-0 tie with Minnesota, and the Gophers tied 4 conference games that season. Herman Everhardus was the MVP. Kipke was offered the Yale position after the season.
On October 7, 1933, Stephen Farrell died on the 1st tee at the Michigan Golf Course at the age of 69
Washtenaw County Road Commission picnic in the 1930s
In October, 1933, Railroad Jack died and was buried in Ann Arbor (Michigan Daily on Railroad Jack)
King Kong was the top grossing film of 1933, 42nd Street, Cavalcade, I'm No Angel and She Done Him Wrong were other popular movies
On December 5, 1933, Prohibition Ended Nationwide
Volz Blacksmiths & Welders at 109 S. Ashley; John G. Volz came to Ann Arbor in 1852 with his wife, Anna Mary, and settled in Scio Township. He also owned Central Brewery at 724 N. Fifth Ave. until the Panic of 1873 forced him out of business.
The Court Tavern was established in 1933 by Dan and Sam Sekaros at 108 Huron St.
The Michigan Liquor Control Commission was founded December 15, 1933
Ulrich's opened in 1934; Ulrich Bonnell Phillips, History Professor at the University of Michigan, 1911-1929, died in 1934
The Detroit Tigers began their Spring Training facility at Lakeland, FL; it became known at Tigertown
Tecumseh Products was founded in 1934 by Raymond Herrick (Family Feud)
The Martha Washington Theatre in Ypsilanti in 1934 at Washington & Pearl St.
Father Charles Coughlin, a Catholic Priest in Royal Oak, had a radio show on WJR that started in 1926; his show peaked in popularity by attracting 30 million listeners, and he received over 10,000 letters daily, he was a vocal supporter of President Roosevelt, and spoke against the Klu Klux Klan and communism
On April 4, 1934, Louise Van Ameringen died
On April 19, 1934, the surgeon's picture was taken of the Loch Ness Monster
On April 28, 1934, Frederick Cain, son of Ypsilanti Assistant Postmaster, killed Mr. & Mrs. Carl Stockdale as they walked across Michigan Ave. in Ypsilanti
Hooper Ratings began in 1934
Michigan won the 1934 and 1935 NCAA Golf Championships under the leadership of Head Golf Coach Ray Courtright
Lee Wigg won the State 440 Yard Run Championships with a time of 51.4; he was also a Golden Gloves boxer
On June 28, 1934, the National Housing Act was passed as part of the New Deal; however, the intent of the act was to help people with making housing and mortgages more affordable during the Depression, but redlining from the passage of the act caused significant problems in racial segregation (Redlining Maps) Nadine Brown on Redlining
The Soap Box Derby began in 1934 at Akron, OH (Ann Arbor Soap Box Derby)
Pretzel Bell opened in 1934; the photo above shows the Pretzel Bell in 1937. Grocers John and Ralph Neeland founded the Pretzel Bell, but sold it to Clint Castor in 1942. The tradition of many University of Michigan students began to go to the Pretzel Bell on their 21st birthday to drink to inebriation
In 1934, the Portsmouth, Ohio Spartans franchise moved to Detroit and became the Detroit Lions, and played their games at the University of Detroit Stadium until 1938 when Briggs Stadium was completed
Wallace Fard Muhammad, Co-Founder of the Nation of Islam, disappeared in 1934 at Detroit
Haab's opened in Ypsilanti in 1934 at 18 W. Michigan Ave. as Haab Brothers Cafe; Oscar and Otto Haab were the owners, and Oscar also owned the Old German Restaurant in Ann Arbor. Otto Haab was an attorney in Ann Arbor, 1910-1957.
Things got "ugly" for Michigan football in 1934 as they finished in last place in the Western Conference with a 1-7 overall record while being shut out 5 times; their sole win was 9-2 over Georgia Tech at Michigan Stadium on October 20. It was Michigan's 7th losing season, and last since 1928.
Washtenaw Dairy opened in 1934 by Edwin Laubengayer at 602 S. Ashley St.
Raymond Gimmey, 26, killed his wife, Ida, 24, after hitting her in the throat after a quarrel in October; he was given probation for manslaughter by Judge George Sample on November 2
In October, 1934, Senator Gerald Nye spoke at the Michigan Union; he warned about munition makers and profiting during wars. ACLU's Roger Baldwin spoke the same week. Professor Lowell Carr urged all Michigan faculty to join the AFL and unionize.
It Happened One Night was the top grossing film of 1934; Villa, Villa, Cleopatra, and The Barretts of Wimpole Street were other popular movies
The Mademoisselle Shoppe at 1108 South University in 1935
E. Reed Ludlow helped organize the Mud Bowl between Sigma Alpha Epsilon and Phi Delta Theta fraternities in a touch football game on Homecoming Day on October 27
Boxing at Yost
University of Michigan President Ruthven cut 95 positions and imposed pay cuts of 6-10% due to the depression in 1935
George Gallup founded the Gallup Poll in 1935
Richard Streicher Jr. murdered on March 8, 1935, case went unsolved
Dewey Street Gang in 1935
Ralph Gerganoff designed and built St. Nicholas Greek Orthodox Chiurch in 1935 at 414 N. Main St.
Officer Clifford Stang murdered on March 21, 1935 by William "Shorty" Padgett who was later paroled on December 23, 1949; over 2,000 people attended Stang's funeral
Delhi Bridge in the 1930s
Leo Burnett, a 1914 graduate at the University of Michigan, founded The Burnett Company in 1935 at The Palmer House in Chicago; he was named by Time Magazine in 1999 as one of the most influential people of the century. His advertising campaigns included Tony the Tiger, Charlie the Tuna, the Marlboro Man, the lonely Maytag repairman, United Airlines "Fly the Friendly Skies," Allstate's "Good Hands," the Pillsbury Doughboy, the Jolly Green Giant, Morris the Cat, and other clients included McDonald's, Coca-Cola, Hallmark, etc.
On March 30, 1935, Golden Gloves Boxing Champion, Archie Moore, died in a head-on collision at Packard and Stone School
Truman Tibbals purchased Drake's Sandwich Shop in 1935; two women below enjoy a laugh at Drake's on May 14, 1937
Go To The Head of the Class began to be marketed in 1935
Washington and Main April, 1935
On May 25, 1935, Jesse Owens set or tied World Records at Ferry Field with a 9.4 100 yard dash, 20.3 in the 220 yard dash, 24'9.5" Long Jump, and 22.6 in the 220 yard low hurdles.; Summer, 1936, Owens won 4 gold medals in the 1936 Berlin Olympics (The Greatest 45 minutes in Sports)
By 1935, there were over 22 million radios in homes across America, and over a million radios were installed in cars
Groomes Beach at Whitmore Lake in 1935 was a popular public resort venue in Washtenaw County to cool off in the Summer
In 1935, it was estimated that there were over 144,000 children in orphanages across America during the Depression
Bill's Drive-Inn was established in Ypsilanti in 1935
The Geddes bridge collapsed July, 1935
On July 30, 1935, Mendeville Zenge, 26, drove to Ann Arbor from Kirksville, MO and kidnapped Dr. Walter Bauer, 38, at the Jennings House on 1142 Catherine St. where he was taking Summer classes, and forced him to drive to Chicago where he castrated him, and left him to bleed to death. Zenge took "revenge" for Bauer ending a 7 year engagement with his childhood sweetheart, Louise Schaffer, 23, as they were to be married on July 27; however, she left him to have an affair with Bauer who she met 5 months prior, and married 3 hours prior to the kidnapping. Zenge got a sentence of life in prison; he died at the age of 80 at Quincy, Illinois.
A plane crashed in Jerusalem Township August, 1935
On August 14, 1935, the Social Security Administration was created; President Roosevelt held his 4th Fireside Chat on Social Security
YMCA Basketball in 1935
Fall, 1935, Michigan had 288 foreign students enrolled from 58 countries.
Jackson Road paving nears completion on September 19, 1935
Michigan finished the 1935 football season with a 4-4 record; they won four straight after losing the season opener to Michigan State, 6-25, but then lost their final 3 games while being shut out and outscored, 0-81. National Champion Minnesota humiliated Michigan in Ann Arbor, 40-0. Many wanted a coaching change.
The Arcade Cafeteria in 1935
South Lyon in 1935
Fleischmann's Yeast Hour with Rudy Vallee was the most popular radio show of 1935
Parker Road looking north from Shield Rd. November, 1935
Mutiny on the Bounty was the top grossing film of 1935; Top Hat and The Bride of Frankenstein were other popular movies
On December 3, 1935, Keith Filo Galpin appeared in a Ripley's Believe It or Not cartoon nationally in newspapers; Keith was 6, and a student at Frains Lake School at the time. He later graduated from University High School in 1947. He was the eighth succeeding son of the eldest son in the Galpin family who lived in a historic family farm house at 6820 Plymouth Rd. in Superior Township. It was originally constructed in the 1830s by Philo Galpin. Nothing Less Than a Miracle
Burton Tower construction in 1935
January 4, 1936 fire on 311 S. State St. Wild Building $100,000 damage.
Harry Bennett's daughter, Gertrude, 17, eloped after it was thought she was kidnapped on January 5, 1936.
Ann Arbor Airport in 1936
Consumer Reports began publishing January, 1936
On February 17, 1936, the Ann Arbor Savings and Commercial Bank was formed with a merger of the Farmer & Mechanics Bank, Ann Arbor Savings Bank, and First National Bank; Rudolph E. Reichert resigned as State of Michigan Banking Commissioner to become its President with former Presidents of each bank, William L. Walz and Robert Gauss, becoming Vice-Presidents. 17 members of the new Board of Directors included University of Michigan faculty and administration as well as prominent Ann Arbor businessmen. Walz turned down the State Banking Commissioner offer.
Horatio J. Abbott died on April 24, 1936; he was a University of Michigan student in 1899, but didn't graduate, a member of the Ann Arbor City Council, 1905-1907, Register of Deeds, 1908-1913, Postmaster, 1915-1923, and State Democratic Party Chairman, 1924-1928. He was President of Abbott Gasoline Co., Director of the Farmers & Mechanics Bank, founder of Artificial Ice Co., President of the Ann Arbor Chamber of Commerce, President of the YMCA, etc.
Chuck Kocsis won the NCAA Championship at Glenview, IL; he also won Big Ten Championships in 1934 and 1936, and the Michigan Wolverines won the NCAA Championships in 1934 and 1935 under Coach Ray Courtright who led Michigan to 5 straight Big Ten titles, 1932-1936
Main and Washington May, 1936
Walter Bietila became the first University of Michigan student to participate in the Winter Olympics in 1936 in ski jumping
Rackham Building was built in 1936 for $2.5 million; it replaced the graduate school that existed since 1912
The Model Airplane Club at the steps of University High School in 1936 on East University
Dave's Tire & Battery on Broadway in 1936
By 1936, 75% of all homes in American were equipped with a radio
Pepsi-Cola introduced the 12 oz. bottle
Moving the Earhart Manor in 1936; it was purchased in 1917 by Harry Boyd Earhart. Harry and Carrie Earhart established the Earhart Foundation in 1929.
Ann Arbor Brewing Company on Fourth Street August, 1936
On April 18, 1936 Champions Day was celebrated to commerate the Detroit Tigers first World Championship on October 7, 1935, the Detroit Lions First NFL Championship on December 15, 1935, the Detroit Red Wings First Stanley Cup on April 11, 1936 plus the rise of Joe Louis in boxing who earned the Most Outstanding Athlete in 1935. Many oustanding Michigan sports achievements were recognized at the event including Michigan Diving Champion, Richard Degener, who won the gold medal in the 1936 Olympics
A Golden Gloves Boxing Tournament was held at the Ann Arbor Armory January, 1936
The Ann Arbor Daily News Building May, 1936 following construction in 1935 and 1936
In 1936, the Farmers and Mechanics Bank merged with the Ann Arbor Savings Bank to create Ann Arbor Savings and Commercial Bank under the leadership of Rudolph Reichert
Gauss Baking on Hill St. March 24, 1936
Broadway Bridge April, 1936
Ann Arbor Jaycees began in 1936
On May 6, 1936, the Hindenburg Disaster (Newsreel)
Main Street in Chelsea in 1936
The Old German Restaurant was opened in 1936; and Wilhelm and Christian Metzger opened Metzger's Restaurant on 203 E. Washington two blocks away (Hoelzle's Butcher Shop and Metzger's Restaurant)
Chuck Kocsis won the 1936 NCAA Golf Championship
Ann Arbor High School won the state golf championship in 1936
Marcellus Scott, 13, won the Ann Arbor Marbles Tournament over 25 competitors held at Yost Field House on May 23, 1936 and represented the city on June 22 at the National Marble Tournament in Geneva, WI
Zwerdling's Fur Store in 1936
Argus was founded in Ann Arbor in 1936 as International Research Corporation (Argus Camera Timeline)
Richard Degener won a gold medal at the 1936 Olympics held in Berlin, Germany; Taylor Drysdale finished 4th in the 100 meter backstroke in swimming, Sam Stoller, Jim Cristy, and Jack Kalsey who set a world record in the 200 yard breaststroke in 1937 also participated.
West Side Dairy in 1936
On June 30, 1936, Betty Baker, wife of Patrolman Albert Baker, killed roomer, Clarence Schneider after a quarrel
State Street in 1936
Bravo Products at 327 E. Hoover July, 1936; it later became Michigan Neon Company in 1955, then Purchase Radio Supply
From July 8-14, 1936, temperatures in the Metro Detroit area including Ann Arbor soared to 100+ degrees with a high of 104 while it got to 111 in Saginaw; there were 364 people in Metro Detroit that died of heat, 570 people in the State of Michigan, and over 5,000 people nationally during the ordeal. Heatwave of 1936 Three of the Five driest years ever recorded in Michigan were 1930, 1933, 1934, 1936 and 1939 were the worst years, but 1936 was the worst. Croswell in Sanilac County only recorded 15 inches of rain the entire Summer. Dust Bowl
On July 17, 1936, Spanish Civil War resulted in fascist, Benito Mussolini, gaining control; it was estimated that 500,000 to 1 million people died in the conflicts from 1936-1939
Schutzenbunk Park was offered to the City of Ann Arbor August, 1936; it was renamed Fritz Park in honor of Michael J. Fritz
Victor Hugo Green, a New York mailman, began to publish the Negro Motorist Green Book in 1936; it continued through 1964, and listed the Allenel and American Hotels along with Mrs. Dickson's tourist home at 144 Hill St. as Ann Arbor destinations
Fred Lawton and Earl Moore on the 25th anniversary of writing the song, Varsity September, 1936
Michigan began the 1936 Football Season losing to Michigan State in the opener for the 3rd season in a row, and finished a dismal 1-7 just as they did in 1934; they could only muster 36 points in 8 games as the Wolverines were shut out 3 times. Their only win was 13-0 over Columbia on October 24. Arch Rival Minnesota won their second National Championship in a row although they were upended by Northwestern for the conference title. Ralph Aigler forced Athletic Director Yost to hire Heartley Anderson to coach the line. The AP Poll was initiated to determine the NCAA Football Champion.
William Smeaton celebrated his 100th birthday in October, 1936
On November 3, 1936, President Franklin Roosevelt was re-elected in a landslide win over Al Landon; there were over 45 million Americans who voted out of over 80 million eligible voters.
Dixboro Garage in 1936
On November 18, 1936, the cornerstone laying for Slauson Junior High School
Burton Tower built by Albert Kahn opened November, 1936; the carillon arrived on September 17 from England, and the first concert was held on December 4, 1936. The Bourdon Bell above is 12 tons, and the largest of the 53.
Goodhew Fine Flowers Christmas Display in 1936 at 225 E. Liberty St.; Alfred Goodhew ran his father, James, operations that began in 1886
Major Bowes Amateur Hour was the most listened to radio program of 1936
Modern Times was the top grossing film of 1936; San Francisco and The Great Ziegfeld were other popular movies
On January 2, 1937, Carriage Manufacturer Ernst Wurster died; he was an Ann Arbor High School graduate in 1901, elected to the Board of Supervisors in 1913, and was elected President of the City Council in 1915, and became Mayor when Charles Sauer died, and served through 1921. He was elected Sheriff in 1926.
January 14, 1937 Ann Arbor members of the National Guard were activated for the Flint Sit-Down Strike
On January 18, 1937, Henry and his son, Edsel Ford, made the cover of Life Magazine; Edsel died six years later inn 1943 at the age of 49 of stomach cancer
Texaco Town with Eddie Cantor was the most listened to radio program of 1937 in America
In 1937, Harlow Whittemore, Director of the Arboretum, and Henry Curtis proposed a vision for a park system that became Public Act #147 in 1939 establishing the Huron-Clinton Metropolitan Authority; the funding of their vision began in 1942
Ann Arbor Park System grew to 189 acres with the inclusion of the 120 acre Ann Arbor Municipal Airport, 100 acre Municipal Golf Course on Fuller Rd., Allmendinger, Forest, Frisinger, Fritz, Longshore, and Plymouth Parkway.
Ann Arbor High School implemented Intramural Hockey in 1937
Main at Packard in 1937
By 1937, the divorce rate in America was 19%, and doubled the rates from 1907-1915
Inauguration Day was changed to January 20th in 1937; it had been March 4 since 1793 when George Washington had his second inauguration
Weber's Restaurant opened in 1937 on Washtenaw near Platt Rd.; he moved it to Jackson Rd. in 1939, and to its present location in 1956
By 1937, the Washtenaw County Road Commission maintained 1,411 miles of road
Varsity Laundry and Evergreen Tavern Bowling Teams in 1937; Evergreen Tavern was at 2404 Dexter Ave.
Ann Arbor added a 100 acre Municipal Golf Course near Island Park and Fuller Road in 1937; Frisinger Park was also added
The Staeblers celebrated their 62nd anniversary on February 22, 1937
School Girls Glen at the Arboretum in 1937 (The Vanishing of School Girls Glen)
Ann Arbor High School Wrestlers and Swimmers in 1937; the wrestling program started in 1935 when Michigan Wrestling Coach, Cliff Keen, sent three of his "boys" over to start the program, Harold Nichols, Paul "Bo" Cameron and Alvin Rubin; the swim team used to practice at the Michigan Union Pool, and the wrestlers came down to practice at the IM Building. Bill Courtright (front row, second from the left) , son of Michigan Golf Coach, Ray Courtright, went on to become a State Champion at the first High School State Championship in 1939, but also a NCAA Champion in 1946 after service in World War II.
Former Mayor Walter Sadler on May 13, 1937 with C.H. McKinley to support the Kiwanis Drive for crippled children
In 1937, Melvin and Gail Ivory founded the Ivory Photo Engraving Company at 1030 East University; Mel Ivory graduated from Ann Arbor High School, and worked part-time for his uncle, Percy Mack, at Calkins-Fletcher Drug Company as a photo finisher
Bennett's Castle was finished in 1937 on Geddes Road; Harry Bennett purchased the land in 1927, but continued to modify the house to provide escapes from every conceivable type of attack
Barton Boathouse in 1937
A bequest from the Goodyear family, Dr. J.J. and Mrs. Goodyear, made possible an animal shelter for the Ann Arbor Human Society on July 14, 1937 on Barber Drive north of Dexter Rd.
North Territorial Road in 1937 on the way to Portage Lake
The First Presbyterian Church was built in 1937 on 1432 Washtenaw Avenue
Daniel Haas at his grocery store at 114 W. Liberty St. March, 4, 1937
Wines Field tracksters from Ann Arbor High School in 1937
Ann Arbor High School Golfers in 1937
Lydia Volz in front of her restaurant, Five Point Place, at Saline in 1937. Lydia Volz sold 50 cent chicken dinners on Sundays in 1937 at the Five Point Place in Saline. Chris and Lydia Volz moved from Ann Arbor to Saline in 1928. They temporarily lived in the Bowen house across the street. They purchased the property from the corner east to the Carl Kluwe residence. They built Five Point Place restaurant and later lived in the 100-year-old house just east of the lunchroom. Chris ran the gas station and Lydia ran the lunchroom and they both were involved in renting the seven cabins to travelers. Volz's White Star Service was located on the corner of East Michigan Avenue and North Maple. Christian and Lydia Volz were owners. White Star Gasoline was the forerunner to Mobilgas (Socony Vacuum Oil Co.).
Sheena, Queen of the Jungle, the first female Superhero in comics, made her debut in Wags #1 January, 1937
Krispy Kreme donuts were established in 1937
White Palace Restaurant in Ypsilanti in 1937 at 7 E. Michigan Ave.; one could buy an extra large T-Bone Steak with potatoes and a slice of bread for 75 cents
This pooch got a good going over by his veterinarian in 1937 on Coler Road
Look Magazine began in 1937
The Dunbar Center moved to 420 N. Fourth Ave. at Kingsley in 1937; the home of Charles Godfrey, founder of Godfrey Moving & Storage who died in 1928, was donated for the program by his son, Homer. Douglas Williams was elected President, and the mission became broader to serve the needs of the entire negro community. Williams was the first negro elected to the Ann Arbor School Board in 1945, and served for 12 years.
Snow White and the Seven Dwarfs premiered as the first Disney film in 1937; it was the top grossing film of 1937, The Good Earth, One Hundred Men and a Girl, and Topper were other popular movies
The first Michigras was held at the University of Michigan; it was a carnival at Yost Field House with a parade in the city, the above pic is from the 1938 event.
The Detroit Red Wings won back-to-back Stanley Cups in 1937 and 1936
Dixie Gas at the corner of Ashley and Huron on March 29, 1937
Shorts School at Bridgewater April, 1937
On May 7, 1937, the Hindenberg Disaster occured with 36 dead
Mayor Sadler and several Ann Arbor businessmen swapping keys at the JCC Model home on 2120 Brockman Ave.
Delhi School on May 22, 1937
The Diag June, 1937 with a more formal dress code
Mayor Walter Clifford Sadler June 8, 1937; he taught civil engineering at the University of Michigan, 1925-1959, and was elected to City Council in 1933 prior to becoming Mayor, 1937-1941
University of Michigan Commencement at Ferry Field in 1937
Amelia Earhart disappeared on July 2, 1937
On July 21, 1937, an explosion on Hoover Street near the Intramural Building occured after a short-circuit in an electric power line ignited sewer gas which had accumulated in a manhole.
On August 3, 1937, Ann Arbor had its first "sit down" strike at American Broach; the strike lasted 36 hours at 408 W. Washington St.
Rolla Finley became the new Principal at Slauson August, 1937; he was Principal at Mack School, 1923-1937, and served Ann Arbor from 1923-1951
Michigan lost to Michigan State in the 1937 season opener for the fourth season in a row, 14-19; after a 0-3 start, Kipke's squad responded with 4 wins in a row, but lost their final game to Ohio State, 0-21, at Michigan Stadium. The Buckeyes shut out the Wolverines four seasons in a row, 1934-1937. Michigan also had their longest losing streak in their history of 7 games from October 31, 1936 when they lost to Illinois, 6-9, to October 16, 1937 when they lost to Minnesota, 6-39; the streak ended when they beat Iowa, 7-6, on October 23.
The Humane Society Ambulance in 1937
On October 1, two bodies were found on Plymouth Road in an abandoned automobile; they turned out to be Adelle McHenry, 53, and her son, James McHenry. Ruth McHenry who suffered from dementia praecox shot both, and then took her own life, and wounded her other brother, Donald, 14. Ypsilanti Attorney, James McHenry was not home at the time of the shootings. Her other sister, Marie, was attending Law School at the University of Michigan at the time, and expected something like this to happen over the past five years.
Storytime at the Dunbar Center October, 1937
A football pep meeting in 1937 resulting an a mob of 2,000 who marched on the Michigan Theater causing damage; they had to be dispersed with tear gas and three were arrested, but not prosecuted. It was the first student riot in 8 years since 1929.
Michigan Union view in 1937
The Chase and Sanborn Hour with Edgar Bergen was the most popular radio show in America, 1937-1942
On December 9, 1937 Harry Kipke was fired by Michigan as Football Coach; Ralph Aigler begins a lengthy search for his successor with the longest football coaching search in Michigan history with nearly 40 interviews conducted over the two month period. Detroit Coach, Gus Dorias, was the early favorite of the press, and City College of New York Football Coach, Benny Friedman, former Michigan All-American Quarterback, 1923-1925, and All-Pro, was the sentimental and fan favorite. Friedman owned the NFL record at that time with 66 TD passes.
Fire at University of Michigan West Engine Shop December 30, 1937
Navin Field was enlarged, and became Briggs Stadium in 1937 with a seating capacity of 52,416 for the Detroit Tigers; it was named after Ypsilanti's Walter Briggs. Brigg's Field was opened in 1938 in Ypsilanti for varsity baseball at Michigan Normal College as well.
Parking has always been a problem in Downtown Ann Arbor, even February, 1938 with this protest on parking meters
On February 10, 1938, Navy Coach, Tom Hamilton, was initially voted in as Michigan's new football coach; however, President Ruthven had the Board in Control of Intercollegiate Athletics reconvene and revote, and Princeton Coach, Fritz Crisler, who initially rejected Aigler's offer, was named as the new coach. Crisler hired Biggie Munn on March 1, 1938 to coach the Wolverine line.
Skating at West Park in 1938
Detroit Edison Basketball Team in 1938; they played their games at the Ann Arbor High School gym
Dominic and Ernie Dascola took over Groomwell's Barber and Beauty Salon at 615 E. Liberty St. in 1938 after Dominic earned a degree from the University of Michigan in 1932 and a Master's Degree in Linguistics in 1936 while Ernie earned a degree from Michigan Normal College; Dascola Barbers expanded to have shops on 611 E. University, Maple Village, and Arborland as son, Bob, became licensed in 1966. The shop relocated in 2002 to 304 S. State St. Dominic Dascola retired in 1995, and died in 2008.
State Liquor Store was destroyed by fire on Feburary 24, 1938
Bridge on Geddes Road in 1938 near where Huron Parkway meets Geddes today
The Socialist Worker's Party was established January, 1938
Whitney Hotel and Theatre in 1938
On March 7, 1938, Matt Mann and the University of Michigan Swim Team were featured in Life Magazine after defeating Yale for the National Championship
On March 21, 1938, Carrie Dicken passed away; she taught at Ann Arbor Public Schools since 1894, and Dicken School was named in her honor
On March 26, 1938, an article appeared in the Michigan Alumnus about Five Generations of Professor's Family Identified with the University of Michigan on Harlow Olin Whittemore; he was a Professor of Landscape Design, 1914-1959, Director of the Arboretum, 1934-1958. His daughter, Margaret, enrolled at the University of Michigan Fall, 1937. His father, William Franklin Whittemore, was employed at the University of Michigan by the Purchasing Department and the Storehouse; he lived at 3010 Geddes. His grandfather, James Olin Whittemore, graduated in the second graduating class at the University of Michigan in 1846; he served Iosco County as County Clerk, Postmaster, Register of Deeds, and Probate Judge. His great-grandfather, Gideon Olin Whittemore, moved to Pontiac in 1826, practiced law and became a judge in Oakland County, was a member of the first Board of Regents, 1837-1840, and Secretary of State for the State of Michigan, 1846-1848, and a member of the State Board of Education, 1852-1856; he later founded a Steam Saw Mill in Tawas City, and served as prosecuting attorney and judge in Iosco County, and established the first newspaper in the county in 1868.
Devil Dogs Motorcycle Club in 1938
Mallory Thomas was the first African-American basketball letterman at Ann Arbor High School in 1937-38 season
4 Wings were added to the Ypsilanti State Hospital April 29, 1938 to increase capacity by 1,054 beds
Eli Gallup, Arthur Stace, Editor of the Ann Arbor News, and Joseph Arnet with the Washtenaw Stone May, 1938
By 1938, Ann Arbor had 66 gas stations
Action Comics was founded May, 1938 with Superman
Michigamua initiation on the front lawn of President Ruthven May, 1938 (Women at the University of Michigan-UM News Service produced in 1938)
The University Mall construction in front of the Michigan League May, 1938; it became known as the Ingalls Mall
Eugene Power founded University Microfilms in 1938; he pioneered microphotography, and produced rare books, dissertations, journals, newspapers, etc. on microfilm (Eugene B. Power Papers, 1937-1993)
Slauson held their first graduation June, 1938 (Ann Arbor School History)
Katherine Dexter McCormick hired Emil Lorch to restore Gordon Hall in 1938; Lorch was former President of the Washtenaw County Historical Society
DAR Officers luncheon at the Farm Cupboard at 5400 Plymouth Rd. June, 1938; it would later become The Lord Fox
Fred, John, and Louis Elias opened Fred's Chili Bowl in 1938; it would later become part of the Big Boy chain which had its headquarters in Warren
Municipal Beach in 1938 (Old News)
German Park was established in 1938
A model plane ready to fly at Virginia Park in 1938
Construction began on Sportsman's Park at Stadium Blvd. & Liberty in 1938
The first game show, Spelling Bee, was broadcast in 1938
The Blue Book of Cooking was published in 1938 by the University of Michigan Alumnae (Date Night University of Michigan in 1938 and Picnic on the Huron River)
Scrabble was invented
Two popular Dairies in Ann Arbor in 1938 included Hirth and Wurster Dairy
City Officials Golf Match in 1938
The Dictionary of Occupational Titles began pubication in June, 1938 by the U.S. Department of Labor
Lodi Township Hall June, 1938
Alpha Rho Chi fire June, 1938
Harry Bennett lived in Bennett's Castle, 152 acres on Huron River Drive; he was Henry Ford's "right hand man" throughout the 1930s with the title of "personnel director." Bennett was a notorious strike-buster, and was involved in the Torch Murders along with many other news stories throughout the 1930s. He was to be a Ford heir, but was fired by Ford in 1945 after the death of his son, Edsel, in 1943. Bennett was a huge Michigan Football Fan, and provided cars for every coach on the football coaching staff during the Kipke Era. Bennett also employed many former Michigan Football players and Wolverine athletes. (Harry Bennett Old News) (YouTube of Bennett's Castle)
On June 17, 1938, the Rackham Building was dedicated; speakers included Bryson Horton, 1895 University of Michigan graduate engineering who invented the electrical safety switch, John Tatlock, former University of Michigan Professor, 1896-1916, and Astronomer Forest Ray Moulton
On June 17, 1938, Royal Copeland died; he was born at Dexter, graduated from the University of Michigan in 1889, taught at Sylvan township and the University of Michigan, 1895-1908, elected Mayor of Ann Arbor, 1901-1903, President of the Ann Arbor School Board, 1907-1908, and U.S. Senator, 1922-1938 (Copeland Papers) Find a Grave
Goldman Cleaners at 216 South State St.; it later became several restaurants including Zanzibar, Park Avenue Cafe and now Sava
Ann Arbor Fire Department bought a new Ladder Truck in 1938
The Francis J. Lapointe estate at 4138 Washtenaw Ave July, 1938 had "splash parties." (God and Man on Washtenaw Avenue)
On July 8, 1938 Michigan executed Anthony Chebatoris at Milan Prison for the murder of Henry Porter during a bank robbery; he was the only man to be executed in Michigan as the death penalty was abolished in 1846
J.J. Hickey's Standard Oil in 1938 at Main & Catherine
Children making crafts at Waterworks Park at 398 7th Street Summer of 1938; the Park was excavated in 1936
Kiwanis-4H Club Picnic at Newport Beach Portage Lake August 1, 1938 drew over 500 people
Jane Winifred Gibbons Mote was the Jones School Principal in 1938; she worked in Ann Arbor since 1911, and was appointed Jones School Principal in 1929. She married Dr. Mote in 1947, and married Dr. Clarence Mote in 1949.
On August 6, 1938, Levi Douglas Wines passed away; he graduated from Ann Arbor High School in 1870, and the University of Michigan in 1874 in engineering. Wines began teaching at Ann Arbor High School in 1879, and continued for 50 years until he resigned in 1930; he also was Parks Commissioner for 33 years.
West Park Orchestra Shell dedication on August 14, 1938 (Construction of the Shell)
The Carnegie Library next to Ann Arbor High School on Washington & State Streets in 1938
Famous People at the University of Michigan Video in 1938 with features on Fielding Yost, Chemistry Professor Moses Gomberg, Professor Cross, Shirley Wheeler Smith and his wife Sarah, Dean and Mechanical Engineering Professor Joseph Bursley, Dean Anderson, Business and Economics Professor, Margaret Elliot Tracy (Elliott Papers), Margaret Bell, Pharmacy Dean Edward Kraus, Dean, Architecture and Engineering Professor Herbert Sadler, and President Ruthven
Donovan School September, 1938
The mighty Ann Arbor High School Football team prepared for another season September, 1938; the team finished 4-3-1 on the season
In Fritz Crisler's first season in 1938, Michigan climbed back near the top of the Western Conference with a 6-1-1 record; they lost a 6-7 nailbiter to Minnesota for the Brown Jug on October 15 in Minneapolis and tied Northwestern, 0-0, on November 12. Most importantly, they won their season opener against Michigan State on October 1, 14-0, and the season finale 18-0 over Ohio State in Columbus. Michigan finished #16 in the AP Poll. Crisler introduced the "Winged Helmet." (Michigan Football Uniform Timeline, 1867-1939) Football Saturday 1938
(
Staebler Oil at 444 S. State Street in 1938
Fritz Park Shelter was established at 1454 Pauline St. October, 1938
Demolition of the Westminister House October, 1938 at 602 E. Huron St. The home was built in the early 1840s for Professor J. Louis Fasquelle.
Minimum Wage Law began October, 1938
The War of the Worlds radio broadcast on October 30, 1938 by Orson Wells created mass panic across America with 12 million listeners
On November 1, 1938, William Goodyear died; he and his wife, Delia, resided at 1010 Lincoln Ave. near Burns Park
The Adventures of Robin Hood was the top grossing film of 1938; Alexander's Rag Time Band, Test Pilot, Boys Town, and You Can't Take It With You were other popular movies
J.J. Quarry sold his drug store to Robert C. Bliss and Duane Eidison in 1939; they expanded into medical supplies
Walter Springer established an insurance agency at 206 E. Huron in 1939, but started his business in 1926; he served as President of the Ann Arbor Kiwanis Club in 1935, and Ann Arbor School Board President in 1948
In 1939, Ann Arbor Building and Loan Association was renamed Ann Arbor Federal Savings
January, 1939 Dickerson Market was at 810 Brown St.
Sledding at Huron Hills January, 1939
Buildings at 220, 222, and 224 Detroit St. at Catherine Street were demolished February, 1939; they were built between 1865-1875
New desks at St. Thomas were appreciated in 1939
Wade Ellis came to Ann Arbor in 1939; he earned a doctorate in Mathematics in 1944
In March, 1939, Frank Sinatra was signed by Bandleader Harry James; this launched is music, film and television career.
Capitol Market was at 123 E. Washington St. January, 1939
Batman, also known as Bruce Wayne, debuted March, 1939 in Detective Comics
On March 13, 1939, George J. Moe died of a heart attack at his store
Hi-Ho Silver, famous horse from The Lone Ranger, came to Ann Arbor on March 24, 1939 at the Masonic Temple steps with Frank Wilkinson, Carl Romig and Frank Wilson
On Easter Sunday April 9, 1939, Opera Singer, Marian Anderson, performed a concert with over 75,000 people in attendance at the Lincoln Memorial with millions listening on the radio nationwide as a result of an invitation of First Lady, Eleanor Roosevelt, after being denied by the DAR-Daughters of the American Revolution the right to perform at Constitutional Hall in Philadelphia in an act of blatant racism. Anderson was invited to perform there later in 1943.
Courthouse at Main & Huron May, 1939
Asphalt work May, 1939 on Main Street
Sportsman's Park was dedicated May 26, 1939 on West Stadium just north of West Liberty. It was built by Frey Distributing Company (Christ and Walter Frey) who handled Pfeiffer, Oldbru and Buckeye beer. Oldbru became one of the best softball teams in the Midwest.
Ann Arbor Garden Club member, Mildred Keen, wife of Michigan Football and Wrestling Coach, Cliff Keen, talks with another member at Ferry Field
Irene Boyce was the City Recreation Director July, 1939
World War II-1939-1945 caused over 405,000 American deaths with over 1 million Americans Wounded with 3% of the World Population dead, over 60 million although some estimates range from 50-85 million. Russia lost 27 million, China lost over 15 million, Germany buried 7 million, and Poland had 6 million people die which was 17% of their total population at that time. The Holocaust Genocide killed as many as 12 million people
Les Hillburg was Michigan's Captain for the 1938-1939 Season; why can't we return to this uniform look?
In 1939, Julius Haab was elected County Commissioner of Schools; at that time, there were 153 school districts in Washtenaw County. Haab continued in the position until 1966 although the title changed in 1947 to Washtenaw County Superintendent as an appointed rather than elected position. Prior to accepting the position, Haab was a teacher in Freedom Township, and employed for several years at the People's Wayne County Bank; Haab is a graduate of the University of Michigan.
Conlin Beer Warehouse at Dexter September, 1939
Christian Maulbetsch, 80, died when struck by a train on June 22, 1939 near Arnet Granite Works at 936 N. Main St.
A Native American Indian in Ann Arbor at 110 Summit St.
Billy Holiday recorded Strange Fruit in 1939; a protest song of racism and lynching in America
Boxing at the Fairgrounds in 1939
The Farmer's Market in Kerrytown was built with funds from the WPA in 1939 (The Farmer's Market bounces back), and provides shelter for the curb market which began in 1919
The Michigan League celebrated their 10th anniversary in 1939
Frey Distributing in 1939
Fingerle Lumber in 1939
The View-Master was marketed in 1939
Hi Speed Gas Station Huron at Divison in 1939
Liberty Music Shop opened in 1939 by Philip Diamond at 205 E. Liberty St.; Diamond was a Professor of German Literature and Linguistics at the University of Michigan, and highly enthusiastic about track as he was the head timer at the Wolverine track meets
Gail Ivory and his pilot survived a plane crash on Coler Road July, 1939
The Wizard of Oz was released on August 25, 1939
Washtenaw Ave. (M-17) at U.S. 23 in 1939
Jacobson's was purchased by Nathan Rosenfeld in 1939
Inside the Calkins-Fletcher Drug Store at 324 S. State Street in 1939
Goodyear's opened a second Ann Arbor store on State Street in 1939
On May 30, 1939, a memorial service was held at the Terhune Cemetery
Ann Arbor Police Department in 1939
Cedar Bend in 1939
Boxing at Tappan June, 1939
Prospect looking North at Cherry Hill Rd. in Ypsilanti June, 1939
A Tornado June 12, 1939 caused heavy damage in the Washtenaw County and Brighton areas
Wikel and Johnson Appliance at 213 E. Liberty St.
Zeeb at Scio Church August, 1939
Milton Bradley had to reduce its number of game titles from 410 to 150 due to financial problems
The Parker & Watts Circus elephants at Huron & Division Street about ready to go by the Haunted Tavern
Miller's Ice Cream was so popular it had 3 Ann Arbor stores at 533 W. Main, 620 E. Liberty, and 1219 S. University; the pic above shows the Main Street store December, 1939
The Inverness Inn in 1939; it was an old Trading Post in 1907 at Chelsea on Territorial Road
German Park June, 1939
Katharine Dexter McCormick purchased Gordon Hall in 1939; she hired University of Michigan Professor, Emil Lorch, to restore the building, and it took him 8 years to do so. She donated the property and home to the University of Michigan in 1950.
Charles Hoyt left Michigan to take the Yale Track Coach and Football Trainer positions in 1939; Ray Roberts became Michigan's new football trainer
St. Mary's Chapel in 1939 on William
The Hill Billy Inn at 328 S. Main St.
On August 28, 1939, Frank Murphy made the cover of Time Magazine; the 1912 University of Michigan graduate went on to become Mayor of Detroit, 1930-1933, Governor of Michigan, 1937-1939, U.S. Attorney General, 1939-1940, and Associate Justice of the Supreme Court, 1940-1949
Model Plane Contestants at Ann Arbor Airport September, 1939
Michigan finished the 1939 season, 6-2, with two losses to Illinois, 7-16, and Minnesota, 7-20, but Tom Harmon was the MVP and they finished 7th in the Dickinson Ratings. One of the highlights of the season came in the finale with Ohio State late in the 4th quarter with the score tied, 14-14, at the 24 yard line after Michigan trailed early in the game, 0-14; Fred Trosko executed a fake field goal attempt and scampered 32 yards for a TD with 50 seconds left to give the Wolverines a 21-14 victory over the #6 Buckeyes in Ann Arbor. Trosko had thrown two interceptions and fumbled earlier in the game. Michigan finished #20 in the AP Poll. There were only 5,135 fans in attendance on October 21 at Stagg Field in Chicago to watch the 85-0 drubbing of the Chicago Maroon.
First Lady Eleanor Roosevelt came to Ann Arbor and met with Florence Ruthven in October, 1939
On October 25, 1939, the University of Michigan Neuropsychiatric Institute (NPI) opened
Patricia Donnelly, Miss Michigan and Miss America in 1939, came to the Michigan vs. Yale game on October 28, 1939 for a BIG Wolverine win, 27-7
On November 6, 1939, Agatha Christie published Ten Little Niggers
On Black Friday, November 18, 1939, Michigan students were de-trousered as part of the hazing ritual
The University of Michigan Dental School and Health Service at 1011 North University as it was finished December, 1939
Gone with The Wind was released December 15, 1939; it was the top grossing film of the year with Jesse James, Mr. Smith Goes to Washington, The Rains Came, and Babe in Arms as other popular movies of 1939. Three of the top films of all-time were produced in 1939 with Gone With The Wind, The Wizard of Oz, and Snow White & The Seven Dwarfs. It may have been the greatest year in Hollywood history with 365 films released with moviegoers buying 80 million tickets weekly.
Albert Warnhoff, Ann Arbor's "Santa" on December 22, 1939; he was born in the Netherlands in 1890, moved to Ann Arbor in 1891, and worked at Fingerle's as a carpenter. He began making toys for crippled and underprivileged children in 1902.
Hogan Fur Store in 1939
The Farmer's Market Shelter was constructed with WPA Funds in 1939
Ann Arbor Police Files: The 1940s (Ann Arbor population in 1940 was 39,676, 80,810 in Washtenaw County, Ypsilanti 12,121, Chelsea 2,246, Dexter 1,087, Milan 2,340, Saline 1,227, 5.2 million in Michigan, and 132 million in the USA; Detroit had 1.6 million, 90% White)
On January 6, 1940, Katharine Harrington became the Principal at Northside School; she was Assistant Principal at Donovan School in 1930, and became Principal, 1931-1937, and was also Principal at Perry School in 1937 (Ann Arbor School History)
Cunningham's opened at Liberty & Main Street in 1940 (Old News)
Northside School was dedicated on January 9, 1940
Pinocchio was released February 7, 1940; it was the highest grossing film of 1940 with other popular movies including Rebecca, The Great Dictator, Boom Town, The Philadelphia Story and The Grapes of Wrath. Bugs Bunny made his debut on July 27, 1940.
Stockwell Hall, the first women's dormitory at Michigan, was opened in 1940
Skating at Burns Park in 1940
20th Century Lanes at 214 W. Huron St.
The Ann Arbor Garden Club left the Masonic Temple to host their Spring Garden Show at Yost Field House in 1940
Sunnyside Trailer Park opened in 1940; it is Ann Arbor's oldest and only trailer park
Ann Arbor Recreation Bowling Alley at 605 E. Huron St. near State St. in 1940; it used to be a popular dance hall that Captain Ross Granger, a dance teacher, founded.
Jenison Field House was opened in 1940 with a capacity of 12,500
The Big Ten Market opened at 1928 Packard Rd. in 1940 by Erwin Mann and Rolland Steeb; it later became the Big Ten Party Store
Ann Arbor Secretarial School in the Nickels Arcade in 1940
Inside Kresge's in 1940
The most popular songs of 1940 were I'll Never Smile Again by Frank Sinatra with the Tommy Dorsey Orchestra, Only Forever by Bing Crosby, and Frenesie by Artie Shaw & His Orchestra
Metroparks, the Huron-Clinton Metropolitan Authority, was conceived in 1940 for Washtenaw-Wayne-Oakland-Macomb-Livingston counties
Construction began in 1940 on the Detroit Wall: 8 Mile Road as a line of segregation (Racial Maps)
Elephants on the steps of the Masonic Temple February, 1940
The Dunbar Center in 1940
Koch Industries was founded at Wichita, Kansas in 1940
Dr. Florence Hazzard Woolsey and her children March, 1940; the Woolseys came to Ann Arbor in 1935, Albert became Michigan's first Director for the Institute of Fisheries Research, and Florence was on a fellowship at the University of Michigan where she worked with handicapped children. Florence Hazzard Woolsey had a stong interest in history, and wrote a Report on the card file of Washtenaw Pioneers (1945), Women Pioneers in Democracy (1948), Pioneer Women of Washtenaw County (1950), and In Recognition of Eliza Maria Mosher (1982).
Bill Combs came to Ann Arbor from Tulsa, OK and finished runner-up at the NCAA Championships on March 30, 1940 losing an overtime bout to Harold Masem of Lehigh; he also finished 2nd at the National AAU Championships losing another overtime bout, finished NCAA Runner-Up in 1939, and Big Ten Runner-Up twice in 1939 ad 1940. Although he was elected Captain of the University of Michigan Wrestling Team in 1941, he was unable to compete at the Big Ten or NCAA Championships due to work commitments at Ford Motor Co. that made him ineligible; he finished his career, 22-4. He enlisted in the Marines later that year, and earned his Purple Heart in the recapture of Guam July, 1944. He was killed on February 19, 1945 in the Battle of Iwo Jima at the age of 26.
On March 20, 1940, Mary Anderson of 1928 Martin Place, won a "movie queen" contest, and played the lead role in the movie, We're in the Movies. Miss Anderson, 20, graduated from University High in 1938 and was attending the University of Michigan.
On March 23, 1940, Truth or Consequences premiered as the first American game show on NBC
Ann Arbor Bus Station opened in 1940; Michigan's enrollment was 12000 students by 1940
Senator Gerald Nye leads a Peace Rally outside Hill Auditorium, April, 1940; Nye was an Anti-War advocate who had previously been to Ann Arbor on several occasions since 1934.
Catwoman appeared in DC Comics April, 1940 as the first female villain in comics
Women from Michigan Normal College in Ypsilanti came to Angell Hall to protest an article posted in the Michigan Daily that berated them May, 1940
Dairy Queen opened their soft-serve ice cream operations on June 22, 1940 at Joliet, Illinois by John Fremont McCullough; they added malts and shakes in 1949, banana splits in 1951, dilly bars in 1955, Brazier foods in 1957, Mr. Misty in 1961, jets/freezes/curley tops in 1964, peanut buster parfait in 1971, and blizzards in 1988. There are 4,800 franchises in the United States as of 2014 with 6500 stores in 25 countries; Berkshire Hathaway acquired IDQ in 1998, and they purchased Orange Julius in 2012. There are two Dairy Queen franchises in Ann Arbor at 1805 Packard Rd. and 2430 W. Stadium Blvd., two in Ypsilanti at 1801 Washtenaw Ave. and 101 E. Michigan Ave., plus Dexter, Hamburg, and Manchester.
The Campus of Michigan Normal College in 1940 in Ypsilanti: 1)Gymnasium 2)Old Pierce Hall 3)Snow Health Center 4)Zwergel's Book Store 5)Rackham School 6)Roosevelt High School
Tommy Fisher, 12, of Detroit became the first Michigander to win the Soap Box Derby at Akron, OH over 130 other city champions on August 11, 1940, and won a $2,000 scholarship; he later served 2 years in the Army. His time of 26.30 set a record that had never been broken.
On November 11, 1940, Tom Harmon was on the cover of Life Magazine; he won the Heisman Trophy on November 28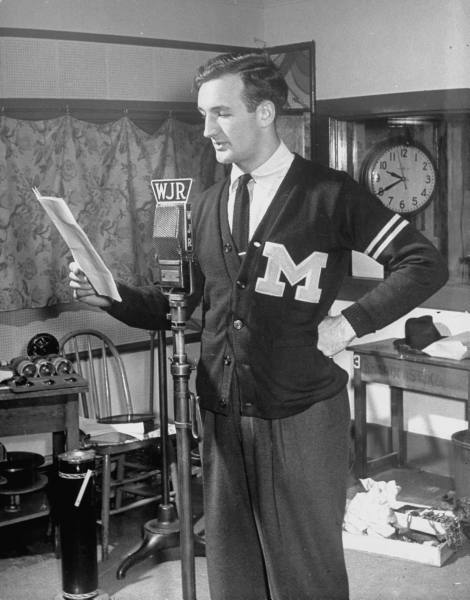 Paul Keen, Cliff's brother, who coached the Oklahoma Sooners, 1927-1939, was named the U.S. Olympic Wrestling Coach in 1940, but the Olympics were cancelled due to World War II; Paul Keen earned a master's degree at the University of Michigan and later became their Intramural Director
Wilkinson Luggage Shop at 325 Main St. December, 1940
Michigan Engineering at West Hall in 1940
On March 3, 1941, the Schumann-Hotzel Bakery at 219 S. Main St. was sold to Horace "Hod" Campbell; the bakery was renamed Campbell Bakery. Campbell was sales manager for Gauss Bakery since 1931.
The Wolverine Cafeteria was on State Street near Ann Arbor High School at Washington & State
The Humane Society on Barber Drive, north of Dexter Rd. on April 19, 1940 was donated by J.J. Goodyear and his wife in 1937
On April 23, 1940, it was announced by President H.D Backus, a 1913 University of Michigan graduate, that Mary Lee Candies would move from State & Liberty to 332 S. State replacing Superior Dairy; he also owned stores in Detroit, Lansing, Saginaw, Jackson, Kalamazoo, Grand Rapids, Flint, Indiana, Ohio and West Virginia
The Allenel Hotel Dining Room at 126 E. Huron was always a favorite destination for Ann Arborites
Ernest Schaeberle was appointed music director at Ann Arbor High School in 1939; his music shops were at 521 E. Liberty and 110 S. Main St. which he operated from 1915 to 1941, and continued the Liberty St. store until 1965 just prior to his death in 1966 at the age of 90. He graduated from Ann Arbor High School in 1894, joined his father's music business in 1896, and graduated from the University of Michigan in 1903 with an engineering degree.
Jack Benny had the most popular radio program in American in 1940 with The Jell-O Program
On May 23, 1940, a Swastika was painted on Angell Hall
In June, 1940, President Ruthven sent letters to 9 students denying them admission for Fall term after the April Rally, seven of the nine enrolled elsewhere, but two returned demanding reinstatement. A rally was held for those students on November 9 at Island Park with 600 attending for a mock trial of the students. Hugo Reichard was one of the expelled students. The Doves of 1940
Ypsilanti's Warner Dairy employees take a break for lunch in 1940
Ann Arbor St. Thomas graduates in 1940
On July 24, 1940, Herman Weber established Oak Grove Tavern at Weber's Restaurant on Jackson Rd.
By 1940, there were 1,878 Daily Newspapers in America
McDonald's was established in 1940
A view of Dexter in 1940
Charles Eugene "Chief" Beatty became the first African-American Principal in the State of Michigan at Harriett School in Ypsilanti in 1940
Chesley "Chester" Gray played catcher in the Negro Baseball League, 1940-1945; Gray was an Ann Arborite and former member of the Bethel AME Church
Charles Hoyt captured his 7th Western Conference Championship in a row, 1934-1940, in track
Two University of Michigan Students in their 1940 Dorm Room
Anna Botsford Bach Home on 1422 W. Liberty September, 1940; she was a former President of the Washtenaw County Historical Society
The Haunted Tavern was demolished September, 1940 at 413 E. Huron St.
Michigan ended the 1940 football season, 7-1, with 5 shutouts, but were defeated by Minnesota in the Brown Jug, 6-7, on November 9 as the Gophers won the National Title. Michigan finished #3 in the AP Poll. Tom Harmon won the Heisman Trophy. Michigan took their first plane trip to Berkley, California to romp over the Bears, 41-0, on September 28.
A fire broke out November, 1940 at Conley's Beer Vault at 330 N. Fifth Avenue
On November 5, 1940, President Roosevelt defeated Wendell Wilkie in the 1940 Presidential Election; there were over 49 million Americans who voted out of over 84 million eligible voters. Michigan voted for Wilkie.
On November 13, 1940, Lucy Chapin, an 1876 Ann Arbor High School graduate, and granddaughter of Volney Chapin passed away; she worked at the University of Michigan 42 years, and served as Secretary of the Ann Arbor Alumni Association for 43 years. She collaborated with Cornelia Cornelius as her illustrator for books in 1885 and 1909. (Last of the Chapin Name) (Chapin Papers)
Humane Society Ambulance December, 1940
The 1940 Census showed Ann Arbor's population to be 29,815/Washtenaw County 80,810/Detroit 1,623,452/State of Michigan 5,256,106/USA 132,164,569
John A. Hannah, University of Michigan Law School graduate, became President of Michigan Agricultural College on July 1, 1941; the Spartans had 6,000 students enrolled at that time.
Engish Poet Wystan Hugh Auden resided in Ann Arbor in 1941-42 while teaching English at the University of Michigan; he resided at 504 Brooklyn
M&Ms were invented in 1941
Train Derailment on September 15, 1940; the University of Michigan opened its School of Public Health in 1941.
Ann Arbor Fire Department in 1941
Harold S. Trick purchased Moe's Sport Shop in 1941
On February 24, 1941, Christiana Coon Roy of 1315 Sheehan passed away; she was a graduate of Ann Arbor High School in 1925, and worked with the Ann Arbor News Editorial Staff for 17 years after working on the Optimist Staff
On April 3, 1941, the El Rancho Vegas Hotel opened in Las Vegas; this started The Strip. Organized Crime took an interest in The Flamingo which opened in 1946 and The Desert Inn which opened in 1950 as The Strip was created. Nevada's 271 casinos collected $24.6 billion in 2015 with 42 million visitors expected for 2016.
On May 1, 1941, an Anti-War Rally was held at Felch Park with over 300 attendees; Norman Thomas was brought to campus to speak on May 28
Capitol Market on May 2, 1941
Leigh Jarvis Young, University of Michigan Professor of Forestry, 1911-1920, was elected Mayor of Ann Arbor, 1941-1945
On May 10, 1941, FM radio broadcasting began in Michigan with W45D (Michigan FM Radio Broadcasting History)
Dick Wakefield, son of Major League catcher, Howard Wakefield, led Michigan to its first Big Ten Baseball Championship in 1941 since 1936 with a .372 average and 9 home runs; he became the Wolverine's first "Bonus Baby" as he signed with the Detroit Tigers for $52,000 June, 1941. In his rookie season at the age of 22 in 1942, he was the starting Left Fielder for the All-Star game, and finished the season with a .316 batting average. He entered the Navy October, 1943, and never regained his batting stroke although he played in the Major Leagues through 1952.
First and Liberty in 1941
In 1941, the Willow Run Expressway was built in Ypsilanti near Belleville, and it extended to Detroit by 1945; it was originally called M-112. M-112 existed from its official opening on September 12, 1942 to June, 1956. By 1960, the highway extended to Port Huron in the East and New Buffalo in the West, and was renamed I-94. Today, I-94 goes from Port Huron, MI to Billings, MT.
John Ragland, a 1938 University of Michigan graduate, became Ann Arbor's first African-American attorney in 1941
John and Teddy Farres started The Tap Room in Ypsilanti in 1941 at 201 W. Michigan Ave.
Louis W. Doll, Ann Arbor High School graduate and University of Michigan Phd in History in 1937, published A History of the Saint Thomas Parish in 1941
Miss America, the first American Comic Book Female SuperHero, made her debut August, 1941; she was also known as reporter Joan Dale. Wonder Woman, also known as Diana Prince, debuted in October, 1941.
On August 30, 1941, William L. Walz passed away; he was City Council President, 1907-1909, Mayor of Ann Arbor, 1909-1913, Police Commissioner in 1928, Assistant Cashier, Vice-President, and President at the Ann Arbor Savings Bank where he started as a messenger in 1891, and Treasurer of the Democratic Party. He resided at 928 S. State St. and 622 W. Liberty St.
Michigan finished the 1941 season, 6-1-1, with a loss to Undefeated Minnesota, 0-7, at Michigan Stadium on October 25. It marked the 8th loss in a row to the Gophers. The Wolverines finished the season with a 20-20 draw with Ohio State with a missed extra point in the 4th quarter. Michigan was ranked #5 in the final AP Poll. Julius Franks became the first African-American football letterman since George Jewett in 1892.
The Willow Run Bomber Plant was completed in 1941; it produced 8,685 B-24 Bombers during the war, and pictured above were bombers on the Willow Run runway June, 1943
The Beer Depot on William Street between Main and Fourth opened in 1941; it was previously a tire store
Dumbo was released October 23, 1941; other popular films of 1941 included Sergeant York and Honky Tonk. How Green Was My Valley won the Best Picture. Abbott & Costello were the #1 Box Office entertainers.
Ann Arbor Bus in 1941
The most popular songs of 1941 included Chattanooga Choo Choo and Elmer's Tune, and Song of the Volga Boatmen by Glenn Miller & His Orchestra with Tex Beneke, Ray Eberle, and The Modernaires, Daddy-Fox Trot by Swing and Sway Sammy Kaye with the Kaye Choir, My Sister and I , Blue Champagne, Mary Elena, Amepola, and Green Eyes by Jimmy Dorsey & His Orchestra (with Bob Eberly and Helen O'Connell), Piano Concerto in B Flat by Freddy Martin & His Orchestra plus Frenesi done by Marty Shaw & His Orchestra in 1940
Mount Rushmore was completed on October 31, 1941; construction began on the project in 1923.
Downtown Ann Arbor on Main St. in November, 1941
Jacobson's November, 1941 Liberty at State St.
Pearl Harbor was attacked by 353 Japanese fighter pilots on December 7, 1941 resulting in 2,403 American deaths, 1,178 wounded and millions of dollars in damage
Bing Crosby released White Christmas on December 25, 1941; he would later be the lead actor in the film, White Christmas, in 1954
Kroger opened their first "Super" market February, 1942 at Main and Mosley Streets
From February 19, 1942 through March 20, 1946, there were as many as 120,000 Japanese-Americans interned and imprisoned in concentration camps during World War II by Executive Order 9066
The Majestic closed March 11, 1942, and the State Theater opened on March 18, 1942 (State Theater Old News)
In April, 1942, the U.S. Government awarded 31 research contracts to the University of Michigan, most of them classified.
Harry Truman came to Ann Arbor on April 13, 1942
Draftees at their sendoff at the Washtenaw County Courthouse May, 1942
Den Houter became owner of The Roundtable Restaurant at 111 W. Huron St. in 1942
Velvalee Dickinson, the Doll Woman, came to the attention of the FBI in 1942, and was convicted of espionage in 1944
Jean Paul Getty founded Getty Oil Company in 1942
David Osler earned his degree in architecture at Michigan in 1942 after graduating from University High School in 1938 (Osler reflects on 5 decades of Michigan homes)
Skating at Northside in 1942 near Plymouth Rd.
The Pepsodent Show with Bob Hope was the most popular radio program in America, 1942-1945
The most popular songs of 1942 included Moonlight Cocktail, I've Got a Gal in Kalamazoo, String of Pearls, and Chattanooga Choo Choo by Glenn Miller & His Orchestra with Ray Eberle and The Modernaires, White Christmas by Bing Crosby with the Ken Darby Singers, John Scott Trotter & His Orchestra, Jingle Jangle Jingle by Kay Kayser & His Orchestra with Harry Babbitt, Julie Conway and the Group, Sleepy Lagoon by Harry James & His Orchestra, Tangerine by Jimmy Dorsey & His Orchestra with Bob Eberle and Helen O'Connell, and Blues in the Nighty by Woody Herman & His Orchestra
Willow Run Airport opened in 1942
On June 24, 1942, Junius Beal died; he was Editor and Publisher of the Ann Arbor Courier, 1877-1904, after inheriting the paper from his father, Rice Beal. He was a Univeristy of Michigan Regent, 1907-1939, Vice-President of Farmer & Mechanics Bank, and President of the Washtenaw County Historical Society (Junius Beal Papers)
James Anagnost at Ann Street Grocery on 929 E. Ann St. in 1942
Walter Mast began a shoe store at 121 S. Main Street in 1942
Orville Hubbard was elected Mayor of Dearborn in 1942
Richard "Dickie" Gauss, 14, died July 22, 1942 when struck by lightning during a storm at Barton Hills Golf Course; he attended Slauson Jr. High School
Ann Arbor Savings and Commerical Bank shortened its name to Ann Arbor Bank in 1942
South Lyon in the 1940s
On August 7, 1942, the Guadalcanal Campaign began in the Solomon Islands
Bambi was released on August 9, 1942; it was the most popular film of the year, but also of the decade of the 1940s. Other popular films of 1942 included Mrs. Miniver, Yankee Doodle Dandy, and Random Harvest
Michigan's 1942 football season saw many of its players and coaches leave for duty in World War II. The Wolverines finished 7-3 with losses to Minnesota, 14-14, Ohio State, 7-20, and Iowa Pre-Flight, 14-26. They finished the season ranked #9 in the AP Poll. Julius Franks was recognized as an All-American; he became the first African-American to earn the recognition; Franks later graduated from the University of Michigan Dental School in 1951 and settled in the Grand Rapids area.
Montgomery Ward Warehouse fire December, 1942.
The University of Michigan granted leaves of absence to 223 faculty member for government service during World War II, 1941-1945
Ralph Gerganoff designed and built Beyer Hospital in Ypsilanti in 1942
Charles Cridland, Treasurer of the David McKay Company, estimated that comic book sales in 1942 exceeded 231 million issues sold with about 120 comic book titles. Manufacturers also began reducing the size of the comic book content; in 1943, 80% of the comic books were 64 pages, and by 1944, 80% were 48 pages.
The Battle of Midway was fought June 3-7, 1942
Packard and Stadium Sinclair Gas Station in 1942
Parker School October, 1942 at Parker and Jackson Roads during the scrap drive
Platt Road Railroad crossing November, 1942
The Davison Highway, also known as M-8, opened on November 25, 1942; it was the nation's first highway covering 5.5 miles
On December 8, 1942 Albert Kahn, the Architect of Detroit, passed away; he had over 1,000 commissions from Henry Ford and built 17 buildings in Ann Arbor for the University of Michigan plus 5 fraternities
Platt at Washtenaw looking South in 1942
Fielding Yost retired as Michigan Athletic Director, and Fritz Crisler became Michigan's 4th AD in 1942
Claire Allen died on December 22, 1942; Allen designed and built dozens of structures all across Michigan from 1885-1932 including the Ann Arbor Armory in 1911 and the Chelsea Clocktower in 1907 (A Peak Through Time: Jackson Architect Claire Allen)
Many in Ann Arbor and elsewhere throughout the United States planted and harvested "Victory Gardens" during World War II as a morale booster; there were over 18 million in the U.S. by May, 1943. This one was highlighted by Sargent Red Howard in Ann Arbor in 1943. (Remember 1943?)
Buhr Dinner celebration March, 1943; Joseph F. Buhr founded the company at Ann Arbor in 1925, and it was acquired by Bendix Corp. in 1968 for $17 million. The factory was at 838 Greene St.
The Bengal Famine of 1943 killed 1.5 to 2.1 million people
Baby Boomer Generation began in 1943
Dunbar Center dancing in 1943
Ypsilanti started the Carver Center for negro activities in 1943; it later became the Parkridge Community Center (Parkridge to get a $2.5 million expansion in 2012)
Slinky was invented in 1943
Ann Arbor Fire Department got the Bullseye Flag April, 1943
Ann Arbor's Nichols Arboretum April, 1943; it doesn't get much more romantic
On April 5, 1943 Mrs. Charles Gilson, 20, died in the Doric Apartment fire at 331 E. Liberty St.
On April 13, 1943, the Jefferson Memorial was completed
Flooding May 12, 1943 at Island Park, Broadway and other areas
Pittsfield Village was built in 1943 with 422 rental housing units
A Tree Grows in Brooklyn was authored by Betty Smith in 1943; Smith (Elisabeth Weiner, but also known as Elisabeth Wehner Smith Jones) came to Ann Arbor in 1921 residing at 1314 Broadway and the caretaker's cottage at Wines Field until 1931 when she won the Hopwood Award. She was admitted to the University of Michigan although she had not finished high school while her husband pursued a law degree. She honed her journalistic skills in Ann Arbor under Professor Kenneth Thorpe Rowe, 1928-1971. The novel was made into a film in 1945.
IKEA was founded in Sweden in 1943
The Detroit Red Wings won the Stanley Cup in 1943
Fibber McGee and Molly became the most popular radio show in America, 1943-1949
Detroit Riots began on Belle Isle on June 20, 1943 with 34 people killed and 433 wounded
A Concert from July 19, 1943 at West Park
It was a big day for Ann Arbor on July 19, 1943 with a Japanese Submarine in town; the event raised over $15,000 for the war bond drive with a turnout of over 8,000
Scrap and Bond Drives (Series E War Bond) were big during World War II; the pic above shows a scrap drive on Packard Rd. August, 1943 (War Bonds-Old News)
Phoebe Frederick buys a bond at Popkins School September, 1943
Ann Arbor had their first female bus driver September, 1943
Michigan ended their football season undefeated in the Big Ten and tied with Purdue for the Conference Championship, but lost to #1 and eventual National Champion Notre Dame, 12-35, on October 9. It was Michigan's first conference title since 1933, and they finished as the #3 ranked team. The Wolverines ended their 9 game losing streak to the Gophers to reclaim the Brown Jug, 49-6, on October 23. Michigan gained transfer, Bill Daley, from Minnesota, and Elroy "Crazy Legs" Hirsch from Wisconsin. Pilot Tom Harmon was shot down on October 30 in China, but survived on a rice diet for 32 days.
Ann Arbor High School won the state football championship in 1943 under Coach Kip Taylor
Burg's in Chelsea in the 1940s
Operation Long Jump was an October, 1943 German plot to assassination President Roosevelt, Winston Churchill and Joseph Stalin at the Tehran, Iran Conference on November 28, 1943; the plot was uncovered by Russian intelligence
On December 13, 1943, Henry Purfield died at the age of 97 at his home on 528 Walnut St.; he worked at the University of Michigan for 75 years serving as a janitor and custodian at the Dental School, 1875-1907, after starting as a carpenter December, 1869 when he came from England at the age of 22. He is pictured above at the age of 92 in 1938.
Dr. Chandler Lane, one of the first Veterinarians in Washtenaw County, died on December 13, 1943 in an auto accident; he grew up in Lyndon Township, and graduated from the Grand Rapids Veterinarian's School in 1901, and began his practice in Chelsea in 1905
Comic book sales exceeded 407 million in 1943; it was a 76% increase from 1942 sales
From Whom The Bell Tolls, Casablanca, The Song of Bernadette and This is the Army were the most popular films of 1943
Julia Stevens of Ypsilanti died on December 30, 1943 at the age of 100
The Dunbar Center in 1944
On March 9, 1944, Betty Jane "Corky" Courtright, daughter of Michigan Golf Coach, Ray Courtright, competed with 125 skaters at the Michigan Ice Rink; she has been competing for six years as a figure skater, and was sixth in the national meet with partner, Peter Girardot. (Betty Jane Courtright Wilson: A Trailblazer)
Mel Ivory bought the business of photographer, Oscar Mahlke, in 1944; his brother, Gail, left Ann Arbor to join the Navy. Mel Ivory moved Ivory Photo to 606 S. Main St. in 1948.
Staffan-Hildinger Funeral Home at 513 E. Huron St. May, 1944
Two escaped convicts, Nelson King and Marion Buczynski, kidnapped Police Officer George Stauch on June 15, 1944.
The Ann Arbor Kiwanis Club added wading pools at Burns and West Parks in 1944; the above pic is from 1957 at West Park
On August 16, 1944, Athletic Director Fritz Crisler fired Golf Coach, Ray Courtright, Hockey Coach, Eddie Lowery, and Assistant Track Coach, Chester Stackhouse; Courtright coached six sports for the Wolverines: Golf, Football, Basketball, Baseball, Tennis and Wrestling, and coached 17 years winning 8 Conference Championships and 2 NCAA Championships. Lowery also served Michigan for 17 seasons; Crisler also threatened to shut down the varsity hockey team. None of the coaches were consulted prior to their dismissal. Crisler stated the reason for their dismissal was a 10% budget cut, but he hired Bill Barclay to coach golf, and Vic Heyliger to coach hockey just a few months later.
On August 25, 1944, Dean Mortimer Cooley passed away; he was 89, and a resident of Ann Arbor for 63 years. Cooley was an engineering professor at the Universiy of Michigan 47 years, 1881-1928. He served as Chairman of the State Highway Safety Board, 1933-1943. The pic above was Cooley in 1909.
Gerald W. Hoag celebrated his 25th anniversary as the manager of the Michigan Theatre September, 1944
There was a cigarette shortage in November, 1944 with a rush on Muir's Drug Store on Main Street
The Normandy Invasion began June 6, 1944
University of Minnesota graduate, Newt Loken, came to Michigan to earn a master's degree and began coaching the cheerleading team
Northville Downs opened September, 1944; it was one of the first race tracks in the United States to have evening racing
In 1944, University of Michigan graduate, Ollie Fretter, opened an appliance repair shop with a $600 loan from his uncle. Fretter Appliance grew to 242 stores in 6 states with $545 million in net sales
Michigan finished the 1944 season, 7-3, with an early loss to Indiana, 0-20, on September 30; it was the Hoosiers 3rd win over the Wolverines since 1900. Indiana had lost to Illinois, 18-26, the week before, and Michigan defeated Illinois later in the season on November 11, 14-0. Michigan finished the season ranked #8 after a narrow loss to #2 Ohio State in Columbus, 14-18, on November 25.
By 1944, there were 30 million American homes with 57 radio sets
On November 7, 1944, President Roosevelt defeated Michigan's Thomas E. Dewey in the Presidential Election; there were over 48 million Americans who voted out of over 85 million eligible voters.
Comic book sales increased to 518 million in 1944
The Battle of the Bulge began December 16, 1944
On December 24, 1944, an Airplane Crash 4 miles south of Ann Arbor left 20 unhurt; the Airliner landed at 1330 Willis Rd. near Ypsilanti State Hospital
Going My Way, Wilson, Since You Went Away, and Meet Me in St. Louis were the most popular films of 1944
A lot of roller skating was done at the Ivory Palace Rollerdrome at 2200 Jackson Road
January, 1945, Pittsfield School opened after a building of 8 classrooms was built for $79,000
On January 11, 1945, Republican State Senator, Warren G. Hooper, was murdered (Still a Mystery in 2011) (A Michigan Murder)
Biggie Munn left for the Head Football Coach Job at Syracuse February, 1946; he coached with Fritz Crisler at Michigan, 1938-1945. Crisler coached Munn at Minnesota when he was an All-American Guard, 1930-1931.
On February 16, 1945, the Battle of Iwo Jima began
Matt Mann appeared on a Wheaties Box and this book became part of the Wheaties Sports Library in 1945
Don Makielski won the 1945 State Championship in the 880 Yard Run with a time of 2:02.7; Ted Judson tied for the State Championship in the high jump with a leap of 5'10.75"
Ann Arbor High School won the State Golf Championship in 1945 and 1946
Horace Prettyman passed away on March 27, 1945
Ebony Magazine began publication in 1945
On April 1, 1945, the Battle of Okinawa began
On June 9, 1945, John Hannah dedicated The Spartan; the terra cotta statue was 9'7" high and 3,000 lbs., and was built by Professor Leonard Jungwirth, 1941-1945. Hannah got the idea for the statue when Athletic Director Ralph Young visited the University of Southern California in 1932.
Burns Park Wading Pool fun July, 1945
President Harry Truman dropped atomic bombs on Hiroshima and Nagasaki, Japan on August 6 and 9, 1945 and Japan surrendered on August 15 before Truman authorized another bomb
The Vietnamese Famine of 1945 killed between 400,000 to 2 million people
Penicillin becomes mass produced in America in 1945 (Real Story behind Penicillin)
Canning at the Dunbar Center September, 1945
WPAG, 1050 AM, started broadcasting from the 3rd floor of the Hutzel Building with Bob Ufer broadcasting the Michigan Football games, 1945-1981; the 230 foot radio tower was located at Scio Church and Maple Rd. Harry Heilmann broadcast Tiger baseball games.
The University of Michigan Medical School Graduates of 1921 held a reunion at the Pretzel Bell in 1945
By 1945, there were 198,000 registered motorcycles in the United States; Honda began producing motorcycles in 1945
The Detroit Tigers won the World Series in 1945
Bronner's Christmas Wonderland was founded in Frankenmuth by Wally Bronner in 1945; it is visited by over 2 million people annually
On August 14, 1945, V-J Day at 5:51 p.m. at Time Square
State and William in 1945
Michigan finished the 1945 football season, 7-3, with another loss to Conference Champion Indiana, 7-13, on September 22. Their non-conference losses were to Navy, 7-33, and #1 and eventual National Champion Army, 7-28. Michigan finished 6th in the final AP Poll.
Michigan's enrollment was 11,800 in 1945, but after World War II enrollment skyrocketed to 19,000 students in 1946
Jacob Grant came to Ann Arbor in 1935 after growing up at Lake Leelanau in a log cabin; he hoped to open a fruit and vegetable farm like his parents, but had to work on a painting and decorating business until he could save the monies through the depression years to begin his own business in 1946, Farmer Grant's, on a 76 acre farm at 6393 Jackson Road. He and his wife, Olivia, expanded the property to over 100 acres, and the business continued until 2002. Jacob died in 1995, and Olivia passed away in 2009.
On November 6, 1945, Donald McAllister, 9, died when his bicycle was hit on U.S. 12
Comic book sales increased to 532 million in 1945 with over 150 titles; this was a 230% increase from sales in 1942
The most popular films of 1945 were: The Bells of St. Mary's, Mom and Dad, The Lost Weekend, Spellbound and Anchors Away
The divorce rate in America in the 1940s started at 20% in 1940, but skyrocked to 35% in 1945 and 43% in 1946; however, it reduced to 27% by 1949. Still, it was about twice the rated of 1925-1930.
On January 11, 1946, the Dow Jones Industrial Average reached 200 for the first time since it reached that level on December 19, 1927
The University of Chicago left the Western Conference in 1946
Bill Courtright, a 1939 Ann Arbor High School graduate, won the 155 lbs. NCAA Wrestling Championship in 1946 following his service in World War II
Gambling Scandal Rocks Police Department June 11, 1946; Police Chief, Sherman Mortenson, and Lt. Eugene Gehringer resign
The Federal Lobbying Act of 1946 was enacted in an effort to reduce the influence of lobbyists
Ann Arbor Football Greats who went on to become NCAA All-American Football Stars at for the Wolverines: Bob Westfall, Ernie Allmendinger, John Maulbetsch, and Otto Pommerening in 1946
In 1946, the Wurlitzer Model 1015 Jukebox offered 24 selections; 56,000 were sold in its first 18 months
Fielding Yost celebrated his final birthday on April 30, 1946 with his wife, Eunice
On August 20, 1946, Fielding Yost passed away; he led Michigan to 6 national championships, 10 conference championships and a record of 165-29-10, and at least 72 of his former players went on to follow his leadership and coach football while 20 of his players earned All-American recognition. The Michigan Athletic Legend was best known for bringing Intramural Athletics for both men and women with the first Intramural Buildings in the country in 1928 along with the first Field House in the nation in 1923, and Michigan Football Stadium in 1927. He hired legends, Cliff Keen, Matt Mann, and many other outstanding coaches.
Clark's Market at 632 Packard in 1946
Michigan Woodcraft Company was established in 1946 at 1906 Packard by Mike Flandyz; they made Ann Arbor street signs as pictured above and below April, 1954
Stryker Corporation was founded in 1946 by Homer Stryker at Kalamazoo; Stryker earned a Doctorate of Medicine at the University of Michigan in 1925
The Ann Arbor Honor Roll at the Washtenaw County Courthouse on March 30, 1946
Kelly Services began operations in 1946 by Vanderbilt graduate, Willam Russell Kelly, at Detroit
Sam's Store opened in 1946
Staebler-Kempf Oil Company moved their new headquarters to 912 N. Main St. June, 1946; they owned 65 gas stations across America
Edison picnic at Bike's Farm July, 1946
7 Mile at Pontiac Trail July, 1946
In the 1946 Michigan Football Season, the Wolverines finished 6-2-1 with a narrow loss to Illinois, 9-13 on October 26 where the Wolverines fumbled 12 times, a draw with Northwestern, 14-14 after driving to the 3 yard line late in the game only to have another interception, and a loss to Army, 13-20, after driving to the Cadet 10 yard line late in the game, but the drive ended with guess what: a pass interception. Michigan finished 6th in the final AP Poll. Bump Elliott transferred to Michigan from Purdue in 1946, and joined his brother, Pete, who also enrolled at Michigan in 1946. The Elliott Brothers helped form the "Mad Magicians" who went on to win two National Championships in 1947 and 1948. Pete Elliot earned 12 varsity letters at Michigan in football, basketball and golf while Bump earned 8 varsity letters at Purdue, 1943-1944, and 6 varsity letters at Michigan in football, basketball, and baseball. Fritz Crisler called Bump Elliott the "greatest halfback he ever saw or coached (Crisler also coached Tom Harmon)."
Jefferson Market was established in 1946 by Johnny Komosinski; he owned the market at 411 East Jefferson until 1982
On September 16, 1946, Eleazer Calkins passed away at the age of 80; he began Calkins Drug Store at 324 S. State St. in 1886 after graduating from the University of Michigan School of Pharmacy in 1884
On October 2, 1946, Faraway Hill was the first televised soap opera; it ended on December 18
Gordie Howe made his hockey debut for the Detroit Red Wings on October 16, 1946
The Dunbar Center kids get ready for Halloween in 1946
A Wolverine at the University of Michigan Zoo November, 1946
The War Eagle Memorial was dedicated at Michigan Football Stadium on November 6, 1946
Comic book sales increased to 644 million in 1946 with over 175 titles; it was a 21% increase over 1945 sales
In November, 1946, Wisconsin elected Senator Joseph McCarthy
Moray's Diamonds opened November, 1946 at Main & Huron Streets
The most popular films of 1946 were Disney's Song of the South, Duel in the Sun, The Best Years of our Lives, and The Postman Always Rings Twice
On January 15, 1947, Elizabeth Short, the Black Dahlia, was murdered in Los Angeles
Telephone Area Code 313 was introduced for Ann Arbor
Wayne County Airport was renamed Detroit-Wayne Major Airport
Skating at Burns Park in 1947
Don Weir was appointed Ticket Manager by Fritz Crisler March, 1947
Energetic Mayor Bill Brown on March 24, 1947
A Snow-Loader was utilized on Main & William on March 25, 1947
On March 31, 1947, a fire at Chelsea caused over $300,000 in damage at Central Fibre Products
On April 15, 1947, Jackie Robinson debuted as the first African-American in Professional Sports at Ebbetts Field
On May 16, 1947, a blast ripped the Mary Lee Candy Shop at 332 S. State St.; a second mysterious explosion occured on December 3rd
The Home of Good Food at 418 E. Washington St. May 31, 1947
Willow Run Airport was sold to the University of Michigan in 1947; the first commercial flight was June 17, 1946; Ann Arborite Warren Avis opened rent-a-car service there and Miami International Airport, and sold his business in 1954 for $8 million
Reddaway's Frostop was a popular Ypsilanti stop at 3015 E. Michigan Ave. (Cruisin Ypsilanti)
In 1947, the Episcopal Church of Ann Arbor purchased a property at 218 North Division St., and it became known as the Canterbury House, and it hired its first full-time Chaplain
MSU President, John Hannah, hired Biggie Munn, University of Michigan Assistant Coach, 1938-1945, as his Head Football Coach in 1947; Hannah also increased Macklin Stadium's capacity from 26,000 to 51,000 by 1948
Stratego was invented in 1947
The Imperial Roller Rink on Ecorse Rd. in Ypsilanti in 1947
Otto Haisley, Ann Arbor Public Schools Superintendent, 1924-1953, presents a high school diploma to a World War II veteran, Robert Wagner, June 2, 1947 (Haisley Papers)
The Cold War began in 1947 between the Soviet Union and the United States
McGregor Road Brige in 1947 at Portage Lake
The first well-documented UFO Sighting in the United States was at Mount Rainier, Washington on June 24, 1947
G&H Barbers opened for business
A new school bus for Ann Arbor High School in 1947
Pittsfield became the City of East Ann Arbor in 1947
U.S. 12 in Saline Township in 1947 near the Polar Bear Inn at 10655 W. Michigan Ave.; it is now Thompson's Bar & Grill
The Fleetwood Diner opened in 1947 at 300 S. Ashley St.
Ann Arbor purchased a new car for its Fire Chief in 1947
Michigan reinstated gymnastics as a varsity sport in 1947 with Newt Loken as its coach
On June 3, 1947, WWDT who signed on originally October 23, 1946 , changed their name to WWJ-TV on May 15 for its first TV broadcast on Channel 4. It changed its call letters to WDIV-TV on July 22, 1978. It has been a NBC affiliate. (History of Michigan TV Broadcasting)
Dave Barclay won the NCAA Golf Championship in Ann Arbor in June, 1947
A survey by C.E. Hooper in 1947 showed that 82% of Americans listened to the radio
On August 15, 1947, the Lansing State Journal published an article stating that Michigan's population had grown by 797,000 from 1940 to 1947 which was second nationally behind California 2.45 million
The Central Intelligence Agency (CIA) and Department of Defense were created on September 18, 1947
Bach School children took a field trip to the Fire Station on Huron Street October, 1947
WHRV (Huron Valley) signed on October, 1947; it was sold in 1963, and changed its call letters to WAAM
On November 3, 1947, Bob Chappuis made the cover of Time Magazine; the All-American halfback was the Wolverine's MVP in 1946, Rose Bowl MVP in 1948, and was inducted into the College Football Hall of Fame and Rose Bowl Hall of Fame
Michigan had one of its greatest football seasons in 1947 as they finished undefeated, 10-0, with 5 shutouts including a Rose Bowl victory over USC, 49-0. The Wolverines closest game was a 13-6 win over Minnesota at home for Homecoming on October 27; Jack Weisenberger intercepted a Gopher pass at their 21 yard line in the 4th quarter, and Gene Derricotte ran for a touchdown to ice the win after a 7-6 affair through the 3rd quarter. The next week at Champaign's Homecoming, the Wolverines broke a 7-7 second quarter tie as Bump Elliott caught a 52 yard pass from Bob Chappius to the Illini 4 yard line, and Hank Fonde ran for the go ahead touchdown; the defense held through the second half for a 14-7 victory. Elliott scored the first touchdown of the game with a 76 yard punt return. Although both Michigan and Notre Dame ended the season undefeated, Michigan won the AP Poll especially after the huge Rose Bowl win. Jim Hunt became the new football team trainer.
Ypsilanti won their 3rd State Cross Country Championship in a row in 1947; they also won it in 1941 and 1943 for 5 State Championships in the decade
Operation Haircut picketed the Varsity Barber Shop by Frank Maltby and Pete Schenk at 611 William St. November-December, 1947 for racism in haircutting; Maltby cut hair in Ann Arbor since 1910 and Schenk since 1936, but not the hair of negroes
On December 7, 1947, Marilyn Monroe's acting career debuted in the film, Dangerous Years, as a waitress named Evie
A fire on State Street on December 9, 1947 caused over $100,000 in damage
Nielsen Ratings began December, 1947
The most popular films of 1947 were Forever Amber, Unconquered, The Bachelor and the Bobby-Soxer, The Egg and I, Mother wore Tights, Gentlemen's Agreement, Miracle on 34th Street, and The Bishop's Wife
Comic book sales dipped to 641 million in 1947; it was 3 million less than the previous year, but 277% more than sales in 1942, and now over 200 titles
Fred McOmber passed away January 26, 1948; he started an insurance agency in 1893, and retired in 1943 after 50 years of service; the pic above was from 1943. His father, Otis, came to Ann Arbor in 1867 and owned a grocery store at 17 S. Main St., McOmber & Wagner.
Stadium Custard opened June, 1948 at Stadium & Liberty
Wier's Gun Shop opened at 3245 Washtenaw on January 24, 1948; pictured below is Edwin Wier in October
Ann Arbor's Ernie Jones became the first African-American to win the State Wrestling Championship in 1948
Two Ann Arbor High School girls observe the plaque honoring 76 graduates who died in World War II January 17, 1948
On January 30, 1948, Mohandas Gandhi was assasinated only 30 days after India was granted its independence from Great Britain
A & W Root Beer stand opened on 2405 West Stadium Blvd. in 1948 by Ralph and Bernice Moore
White Swan Laundry at 201 E. Catherine St. on February 28, 1948; Harry Zielinski of Washtenaw Cleaners became the new owner after Mrs. Lester Pollack retired after 31 years running the establishment. It was formerly called Vogue Dry Cleaners
Milan won the Class C State Championship in 1948 in Basketball with a 45-42 win over Saginaw St. Peter and Paul under the leadership of Fred Sukup
The University of Michigan initiated the Michigan Memorial Phoenix Project in 1948
Manpower began operations in 1948
The Dixiecrat or State's Rights Party was founded in 1948 to harness peacefull uses of atomic energy; $7.3 million were raised from 1948-1953. (Phoenix Project Old News)
The Dunbar Center grew to be a very popular place to engage in activities and meet new friends in Ann Arbor
On April 3, 1948, the Marshall Plan was enacted to help re-build Europe
Elsifor Building May, 1948 at 3800 Packard Rd. near Carpenter
Ypsi-Ann Drive Inn Opened May 29, 1948 at 4675 Washtenaw Ave. by Roger Robinson for a cost of $100,000
On June 15, 1948, Ira Navarre, Ann Arbor Firefighter, died after a train hit his automobile and pushed him into the Huron River
Babe Ruth visited the Willow Run Airport on June 19, 1948 with Clint Mahlke, former Ann Arbor athlete, who worked at Ford Motor Co. to help promote Little League Baseball; Ruth passed away two months later on August 16
On June 20, 1948, The Ed Sullivan Show was launched; it continued through June 6, 1971
The Pittsfield Fire Department was established in 1948 at State St. & Ellworth Rd. with 18 firefighters
On July 17, 1948, Spudnut Shop was opened by Frank Carson on 622 E. Liberty St.; it moved to 122 E. Liberty in 1949 with a second store opened on 211 S. State St. in 1950
Clinton B. "Bill" Knapp, a traveling salesman from New York, settled in Battle Creek, and started a restaurant with 4 investors; he persuaded his son-in-law, Jerry Hill, to manage the restaurant
Cottage Inn Pizza was opened in 1948 at 510 E. William St.
Ann Arbor Buick celebrated their 25th anniversary at 101 Ashley St. August, 1948
On August 18, 1948, the Freedom Train came to Ferry Field with a huge parade; there were 800 bikers who participated in "Youth Day"
Cliff Keen becomes the first University of Michigan Head Coach to manage and coach the U.S. Olympic Team in 1948 at London, England; Bob Sohl won a bronze medal in the 220 yard breaststroke for swimming, John Davies was 4th in the same event, Herb Barten was 4th in the 800 meters in track, Jack Wardrop and Erkki Koutenen also participated in track. Michigan hockey player, Neil Celley, was on the U.S. Hockey Team.
Lines were long to get in the Michigan Theatre in 1948
Capitol Market fire September 3, 1948 Washington & Fourth St.
Zeeb Road and Huron River Drive in Scio Township September, 1948
On October 24, 1948, WJBK-TV, Channel 2, signed on for broadcast. It was a CBS affiliate until May, 1994 when it moved to FOX.
Thomas E. Dewey, raised in Owosso, MI and a 1923 University of Michigan graduate, lost the 1948 Presidential Election in one of the biggest political upsets in Presidential Election History to President Harry Truman; there were over 48 million Americans who voted out of over 95 million eligible voters. Michigan voted for Dewey.
Alger Hiss, a government official, was accused of being a Soviet spy in 1948, and was convicted in 1950, and imprisoned until 1954
Fire at Delta Kappa Epsilon at 609 William St. that was built in 1878
Main & Liberty in 1948
Michigan won its second National Championship in a row in 1948 with another undefeated season, 9-0, which extended the team winning streak to 23 games in a row; Fritz Crisler turned over the Head Coaching position to Bennie Oosterbaan. The squad had 5 shutouts. The season began with a nailbiter at Macklin Stadium in East Lansing as Michigan defeated Michigan State, 13-7. Don Peterson threw a 40 yard touchdown pass to Dick Rifenburg to give the Wolverines a 7-0 halftime advantage, but Michigan State came back in the 3rd quarter to tie the game on a dual possession catch which went in the Spartans favor. Michigan went ahead, 13-7, on a Peterson score in the 4th quarter, but the Spartans drove to the Wolverine 2 yard line late in the game when Wally Teninga intercepted a Spartan pass to end their rally. It was the first meeting in East Lansing between the two teams since 1924 as both Yost and Crisler persuaded the Spartans to play the rivalry in Ann Arbor to draw larger crowds for more revenue. Michigan was again voted as the nation's top team over an undefeated Notre Dame squad who had a tie with USC, 14-14, in their final game. Michigan was ineligible to participate in the Rose Bowl a second season in a row so Northwestern went in their place, and defeated California.
The Mud Bowl Queen was crowned on November 14, 1948 at Sigma Alpha Epsilon at the corner of South University and Washtenaw
Parker Road South of Pleasant Lake Road November, 1948
The Big Ten Market was sold to two of his employees, Russell Brewer and Kenneth Fetters in 1948; it later became known as the Big Ten Party Store at 1928 Packard. It was sold in 1954 to Eugene Towner who owned 9 area grocery stores and The Canopy in Brighton
Michigan Football Stadium expanded its bleachers in 1949
On October 9, 1948, WXYZ-TV, Channel 7 in Detroit, signed on for broadcast. It has been an ABC affiliate.
Nickels Arcade November, 1948
On November 2, 1948, G. Mennen Williams was elected Governor of Michigan; he was a Michigan Law School graduate
Michigan State won the 1948 and 1949 NCAA Cross Country Championships, it was their 2nd and 3rd NCAA Championships with their first in Cross Country in 1939
White Market on William Street in 1948
Comic book sales increased to 728 million in 1948; publishers began to reduce the pages from a 48 page format to only 32 page, and over 250 titles
The most popular films of 1948 included The Snake Pit, The Red Shoes, The Three Musketeers and Easter Parade
Fire at Old Lansky Building December 30, 1948 Detroit at N. Division
The first daytime Soap Opera on television debuted on January 31, 1949 with These are My Children
The First Emmy Awards were on January 29, 1949 with Pantomine Quiz as the most popular television program
On February 20, 1949, Arthur Miller's Death of a Salesman premiered; Miller graduated from the University of Michigan in 1936
Adam's son, Herbert, became sole owner of Goetzcraft in 1943, and built a new facility at 307 N. Main St. in 1949
The Dagwood Diner opened March 17, 1949 by Donald Reid at the corner of Ashley and Liberty; it would later become the Fleetwood Diner in 1971
Mast Shoe Store opened March, 1949 at 619 E. Liberty St.
Walter Koehler signed a contract with the Chicago Cubs in 1949; he was a graduate of Ann Arbor High School and Western Michigan, and died July 28, 1952 after enlisting in the Army as a Medical Trainer in 1951. He was honored as All City Football Team in 1945.
Legos were invented in 1949 in Denmark
Young boy is mesmerized by the Blue Front's comic collection in 1949
Ann Arbor High School won the State Wrestling Championship in 1949 and 1950
Ann Arbor Public Library March, 1949 as this man gets a closer look at the newspaper
On April 2, 1949 Mrs. Zella McConnell was shot 10 times by roomer, Ivan Love, at 1675 Lexington Road
On April 4, 1949, NATO-North Atlantic Treaty Organization was initiated
The Milner Hotel was renamed The Earle Hotel at 117-119 N. Main St. in 1949
On April 30, 1949, the Cupid Bar became The Flame Bar
The University of Michigan Commencement in 1949 at Ferry Field
Fred Seeger, Blacksmith, still had a customer May, 1949 at his shop at 109 S. Ashley St.; he worked for John Volz, 1925-1939, until he could start his own shop
Blue Front fire extinguished after one hour on May 7, 1949
On May 11, 1949, Israel was recognized internationally as a country
Ann Arbor Fairgrounds in 1949 Jackson and Maple Rd.
Hazel Park Raceway opened in 1949
Don Douglas won the 1949 State Championship in the 880 Yard Run with a time of 2:03.1; Dave Hill of Ypsilanti won three State Championships with a 14.9 and 22.7 in the 120 and 200 Yard Hurdles and Long Jump by leaping 22'1.75." Hill won 7 State Championships in 3 years for the Braves inlcuding the high jump and relay events.
John Barfield started a side business cleaning and waxing cars, cleaning buildings, and removing debris from houses
Bond Drive June, 1949 covered wagon outside Kresge's State St. & North University
Ferry Field view from the air on June 18, 1949 as University of Michigan held graduation
Edwards Brothers now had 150 employees and over $1 million in sales in 1949
There were 98 television stations and 2,021 radio stations in America in 1949
Candyland was produced in 1949
Staff at the Carnegie Library in 1949
Michigan finished the 1949 football season, 6-2-1 as Army ended the Wolverines 25 game winning streak on October 8, 7-21. Michigan had the largest crowds in their history with sellouts of 97,239 fans at the Michigan State, Army, Minnesota, and Ohio State games as the seating capacity was increased. This was the first year the NCAA kept official attendance records. Michigan and Ohio State tied for the conference title with a 7-7 tie and identical 4-1-1 marks in conference play with the Wolverines losing to Northwestern, 20-21, and the Buckeyes losing to Minnesota, 0-27.
Kiddie Korner opened September 22, 1949 at Main & Madison; Ralph Gerganoff designed and built Kiddie Korner
Goodyear's acquired the Woolworth Building in 1949 and expanded their operations
September 24, 1949 Hollis House Fire at 1805 Washtenaw
Courthouse Square October, 1949
Comic book sales for 1949 were over 750 million as the 32 page format was the new standard, and about 300 various comic titles
The most popular films of 1949 included Samson and Delilah, Battleground, All The King's Men, and 12 O'Clock High
Sears, Roebuck & Co. fire on December 19, 1949 on 300 W. Washington.
Michigan League in 1950
Ann Arbor population in 1950 was 48,251, 134,606 in Washtenaw County, Ypsilanti 18,302, Chelsea 2,580, Manchester 1,388, Dexter 1,307, Milan 1,533, Saline , 6.3 million in Michigan, and 151 million in the USA; Detroit population peaked at 1.8 million with 83.5% White
Detroit fell behind Los Angeles as the 6th largest city in America, but Michigan held on to the 7th largest state position
Ann Arbor recorded its all time highest January average temperature of 72 degrees January, 1950
On January 17, 1950, the Great Brink's Robbery in Boston netted $2.75 million
By 1950, there were 87 gas stations in Ann Arbor
Golfside at Packard in 1950
By 1950, the United States continued to be the world's leader in GDP-Gross Domestic Product, and had 27.3% of the world's GDP which was more than all of Western European countries combined and over 4 times the GDP of the United Kingdom who lost India as a colony
The Food & Drug Mart opened in 1950 at 1423 E. Stadium Blvd. by James O'Sullivan; he graduated from Ferris State in 1928, and managed a Cunningham's Drug Store in Detroit in 1935 until he began a Food and Drug Mart at Ypsilanti in 1947 at 13 N. Washington St.
In 1950, the University of Michigan purchased 300 acres north of the Huron River for what would eventually become North Campus
Dennis Miller, owner of Miller's Ice Cream Parlor's, was featured on Ripley's Believe it or Not on his 80th birthday for eating a pint of his ice cream daily for 53 years; he died in 1953 at the age of 83. There were 4 Miller's Ice Cream Parlors in Ann Arbor at the time.
Flooding on April 5, 1950 Island Park and other areas
In 1950, the Zal Gaz Grotto Club moved to 213 1/2 Fourth St. in the Wedemeyer Building
The Detroit Red Wings won the Stanley Cup on April 23, 1950
Detroit Race Course was opened in Livonia in 1950
Burns Park used to have Two Sand Box Pavilions, one is pictured above, until they were torn down. They were constructed for the old fairgrounds.
St. Francis of Assisi Church was established in 1950, and the School opened Fall, 1952
Earhart Road where a County Road Commission Truck was stuck in mud April, 1950
Barton Hills improved and renovated their clubhouse April, 1950
On April 28, 1950, a crowd of over 2,000 came for the debate between communism and capitalism by Dr. Herbert Phillips and Dr. Preston Slosson, History Professor at the University of Michigan, 1921-1962, and son of May Gorslin Preston Slosson at the 200 block of S. State St.
Spanish-American War Veterans at the VFW Center on Liberty St. Memorial Day, 1950
Haven Hall arson fire on June 6, 1950 by Robert Stacy; it destroyed a building that was established in 1863 named in honor of Erastus Haven
Don McEwen won the NCAA Championship in the Two-Mile Run with a NCAA Record time of 9:01.9; he repeated as champion in 1951, and won 6 Western Conference Championships. He was unable to compete in the 1952 Olympics due to injury. He was hired by Ann Arbor Public Schools in 1958, and served as a mathematics teacher, guidance counselor, and cross country coach. His two-mile record at Michigan wasn't broken until 2008 after standing for 55 years.
Katherine Dexter McCormick donated Gordon Hall to the University of Michigan
On June 22, 1950, the Hollywood Blacklist was released which identified 151 people as communist sympathizers; McCarthyism created a moral panic during the Cold War and Korean War eras (H. Chandler Davis was fired at the University of Michigan)
Clayton Collins became Ann Arbor's first African-American police officer in 1950
Peach Mountain Observatory at Portage Lake was dedicated June, 1950 (Portage Lake Observatory-Old News)
The Korean War began on June 25, 1950
Sam Walton purchased a store from Luther Harrison in Bentonville, Arkansas, and opened Walton's 5 & 10
Dunkin Donuts was established in 1950
George Jayne won the State Championship in the 1 mile run with a time of 4:35.9; his teammate, Roger Maugh, won the State Pole Vault Championship with a leap of 12'1"
Michigan State joined the Western Conference in 1950; they had a student enrollment of 15000
Barton Pool was dedicated August, 1950 at 730 Country Club Drive for Barton Hills Country Club
Stanford Thompson murdered Marjorie Williams on August 12, 1950.
Michigan finished the 1950 season, 6-3-1; the season began with an opening season loss to Michigan State, 7-14. The game was tied 7-7 in the 4th quarter when the Spartans returned a Wolverine punt to the 19 yard line, and scored a touchdown on a run; the Wolverines drove to the Spartan 10 yard line, but the drive ended when Bill Putich threw an interception. Michigan lost to #1 Army, 6-27, Illinois, 0-7, and tied Minnesota, 7-7, and finished the season as Big Ten Champions after defeating Ohio State in the Snow Bowl, 9-3. The Snow Bowl was played in 10 degree weather with wind gusts to 30 miles per hour on an icy field in blizzard conditions; Michigan punted the ball 24 times, and had no first downs, but won the game on a blocked punt just before halftime when Tony Momsen blocked a Buckeye punt and fell on the ball in the end zone for a touchdown. Michigan has won their fourth conference title in a row. Michigan went to the Rose Bowl, and trailed the California Golden Bears, 0-6, through three quarters; however, Don Dufek, scored two touchdowns in the final six minutes of the game for a 14-6 Wolverine win. Michigan finished the season ranked #9 in the AP Poll.
Demolition of University Hall September, 1950
Eberwhite School was almost complete October, 1950
Silly Putty began to be marketed in 1950, and there have been over 6 million eggs sold through 2005
Rural Farm Homes adaptation to implementing major technologies, 1930-1950, including telephone, electricity, telephone and automobile
The Strange Tale of Ten Little Nigger Boys was published in 1950
George Burke passed away on October 3, 1950 at 64; he was Prosecuting Attorney in Ann Arbor, 1911-1914, and one of the judges at the Nuremberg Trials, November 20, 1945-October 1, 1946. Burke also served as President and Chairman of the Board of Argus, Chairman of the Michigan Civil Service Commission, Board of Directors of Detroit Edison, President of Citizen's Mutual Insurance Co. at Howell, and was attorney for the University of Michigan, Ann Arbor Trust Co., and Ann Arbor Bank after earning his degree from the University of Michigan in 1907. Burke is on the far left above, and on the far right is Earl Cress who served as Vice-President of Ann Arbor Trust Co., 1929-1941, and President, 1941-1969, and Chairman of the Board, 1970. Cress was a 1920 University of Michigan graduate. In the middle is former Ann Arbor Mayor, Robert A. Campbell who served 1925-1927, and 1933-1937; he was also Treasurer of the University of Michigan. Campbell passed away on November 7, 1947. This pic was taken in the 1946 at the Ann Arbor Trust Dinner.
Zeeb Road between Miller and Huron River Drive in 1950
Montgomery Ward fire October 10, 1950 140 S. First St. $250,000 damage.
The Jack Benny Program debuted October 28, 1950 on television; it continued through April 16, 1965 with 260 episodes over 15 seasons, and it won Emmy's for Most Popular TV Program in 1959 and 1961
On October 30, 1950, a Drum Major leads children at Ferry Field; this picture appeared in Life Magazine
On November 1, 1950, an Assassination attempt was made on President Truman by two Puerto Rican Pro-Independentists
M-52 at the Sylvan Line November, 1950
Main Street near William December, 1950
The most popular films of 1950 included Cinderella, King Solomon's Mines, All About Eve, Father of the Bride, and Sunset Boulevard
The Ann Arbor Women's City Club was founded in 1951
Ypsilanti Public Schools accepted a 1951 Kaiser for their Driver's Education Program with Superintendent Carl Arvin, AAA Manager Don Hochrein, Norris Wiltse, a 50 year teacher and principal at YHS, Ernest Chapelle, former Superintendent, U.S. Congressman George Meader (shaking hands with Ardis), Sam Lambdin and Ron Norris from Norris Motors.
In 1951, Quarry's took over the location of McLean's Grocery at 318 S. State St. and went into the photography business
Marcelo Valasquez murders his wife, Anita, on February 26, 1951; the University of Michigan opened its School of Social Work in 1951.
Ann Arbor and the University of Michigan hosted the 1951 NCAA Gymnastics Championships won by Florida State over Illinis and USC
Harmony Restaurant at the corner of Liberty and Fourth April, 1951
The Academy Awards for the Ann Arbor Civic Theater were presented on June 7, 1951; Ted Heusel on your far right
Texaco Star Theater was the most popular television show in 1951
George Jayne won the 1951 State Championship in the 880 Yard run with a time of 2:00.3
The University of Michigan acquired the Inglis House estate in 1951; it is a 12,000 sq.ft. house that was built on the Huron River at 2105 Geddes Rd. (2301 Highland Drive) in 1927 on 9.1 acres. James Inglis was the former Chairman of the National Bank of Detroit; he died March, 1950 (Inglis House) Pictured below is the Inglis family in 1945
On July 24, 1951, Calkins & Fletcher Drug Store was sold to James R. Edwards of Dearborn
Most of the Ann Arbor High School graduation ceremonies were held at Hill Auditorium, 1913-1955; the above pic is from the 1951 march from the High School at State & Washington down State Street to North University. There is a good bet they may have been held at University Hall prior to the building of Hill Auditorium.
Wines Field was purchased by the University of Michigan in 1951
Resurfacing began in 1951 from Maynard Street to the west city limits
South Quad opened in 1951
Michigan won the 1951, 1952, and 1953 NCAA Championships in Hockey; 24 Michigan Hockey players earned All-American status for the Wolverines, 1948-1957, under Coach Vic Heyliger; they defeated Brown, 7-1, on March 17, 1951
Calkins-Fletcher Drug Store Packard & State St. July, 1951
Vet's Hospital construction August, 1951
Eberbach School was closed in 1951 at 1220 Wells St.
By April, 1951, the Humane Society of Washtenaw County moved to 3116 Cherry Hill Rd. in Dixboro in Superior Township at a cost of over $100,000 after the groundbreaking in 1950; it was one of the finest animal shelters built in the United States, and renamed at some time the Huron Valley Humane Society
Search for Tomorrow began on September 3, 1951; it continued for 35 years until December 26, 1986 with 9,130 episodes, and was the highest rated Soap Opera in America, 1951-1956
Pauline Campbell beaten to death September 16, 1951 by three 18 year olds; John Bartlow Martin wrote, Why Do They Kill, in 1953 about the murder
Michigan opened the 1951 football season against the eventual National Champion, Michigan State, and lost, 0-25. The Wolverines didn't fare well and finished 4-5 for their first losing season since 1936; it was only the 9th losing season in the team's history. Beside the Michigan State loss, Michigan was defeated by Stanford, Illinois, Cornell, and Northwestern. The season did end well though as Michigan beat Ohio State, 7-0, and ruined Woody Hayes debut in the series. Michigan was unranked in the AP Poll.
Budd Lynch took over in 1951 as broadcaster for the Michigan Football Games on WWJ; he also broadcast the Detroit Red Wing hockey games, 1949-1975, and served as the Red Wing public address announcer, 1985-2012. (60 Years of service)
I Love Lucy began on October 15, 1951; it ran 181 episodes until May 6, 1957, and then became the Lucille Ball-Desi Arnez Show. It was the most watch television show throughout the 1950s with the highest Nielson Rating of all-time with 67.3, and won 5 Emmy Awards. It later became The Lucy Show, 1962-1968, with 156 episodes over 6 seasons, and Here's Lucy, 1968-1974, with another 144 episodes over 6 seasons.
The Huron Hotel on October 20, 1951 at 200 E. Huron St.; it became the Embassy Hotel (room below) after it was purchased. Charles Kokkales leased the property for 23 years from the George Rinsey estate. Michael Randolph of Randolph Realty became a leasee.
Jet Magazine was founded and published its first magazine on November 1, 1951; it was a weekly magazine targeting African-American readers
Radio Cab November, 1951
Mack School Field Trip to the new Human Society on Cherry Hill Rd.; many of the dogs were upset because the racoon got all the attention
Ohio State Literature Professor, Harlan Hatcher, replaced retiring President Ruthven as Michigan's 8th President on November 27, 1951 (Harlan Hatcher Ann Arbor Old News)
Safety Patrol Leader, Roger Holcomb, in front of Fritz Elementary School at 995 N. Maple Rd. in December, 1951 after it opened February, 1945; it was briefly Earthworks School October, 1971 with 108 students, and is now Ann Arbor Nursery School
The most popular films of 1951 included Quo Vadis, Alice in Wonderland, Show Boat, A Streetcar Named Desire, An American in Paris, and A Place in the Sun
On January 9, 1952, 7 people were injured when a passenger train collided with a freight train near the Dexter depot; there were 250 passengers on board, and there was over $1 million in damage
The Northville Psychiatric Hospital was built in 1952
Michigan State College won NCAA Football Championships in 1951 & 1952 under Coach Biggie Munn
Michigan won the 1952 NCAA Hockey Championship on March 15, 1952 behind the stellar goaltending of Willard Ikola, 4-1, over Colorado College
On March 21, 1952 a Panty Raid at the University of Michigan sparked an epidemic of similar activities on 52 college campuses Spring, 1952.
Arbordale in 1952
On April 15, 1952, the Detroit Red Wings won the Stanley Cup behind Terry Sawchuk's two shutouts and allowing only 2 goals in 4 games over the Montreal Canadians
April 22, 1952 Prison Riot holds 9 guards hostage for 5 days as with $2.5 million in damage at Michigan State Prison in Jackson (YouTube)
Fraternity Market at 1308 South University June, 1951 was owned by Louis Lipnik; he came to the United States in 1921, and opened a meat market in Detroit supplying meat to University of Michigan fraternities in 1933. He opened his first Ann Arbor store at 1010 Broadway in 1939, and later opened up Fraternity Markets at 1038 Broadway and 1308 South University until his retirement in 1962
On January 21, 1952, Milford and Henry Boersma went to court to decide if Henry could leave Boersma Travel to start his own travel agency with student travel tours
The Dexter-Huron Metropark opened in 1952 on 120 acres
Makielski Berry Farm opened in 1952
Dolph Funeral Home on Maynard St. was sold to the University of Michigan in 1952; it became the television center
Mr. Potato Head was invented in 1952
Arthur Godfrey's Talent Scouts was the most popular television show of 1952
The Miss Universe Pageant began in 1952
South Lyon Hotel and Bar in 1952
The Brookside Subdivision project began March 27 and was completed by December, 1952 with 54 homes built
The Huron Lanes Bowling Alley was built at 320 E. Huron Street in 1952
In 1952, Ann Arbor acquired Buhr Park from Joseph Buhr
On June 7, 1952, Mitchell School was dedicated; it was named after Mary D. Mitchell (Mary D. Mitchell--Old News)
On June 19, 1952, former Ann Arbor Mayor, George E. Lewis, 1921-1925, received an award from the Ann Arbor Rotary Club after 32 years of service as its Secretary. Lewis was an electrical engineer, and graduated from the University of Michigan in 1909; he was Superintendent at Detroit Edison, and parter at Ayres, Lewis, Norris and May.
Matt Mann coached the U.S. Olympic Swimming & Diving Team in 1952; John Davies won a gold medal in the 200 meter breaststroke for Australia, Burwell "Bumpy" Jones won a gold medal in the 800 meter relay, Ron Gora, Jack and Robert Wardrop, Tony Turner, Jack Carroll, John Ross, Roy Pella, Walter "Pete" Sutton, Fritz Nilsson, and Eeles Landstrom also participated.
On June 30, 1952, The Guiding Light debuted on television; it was on radio since January 25, 1937, and continued for 18,262 episodes through September 18, 2009. It was the most popular Soap Opera on television, 1956-1958, and #2 for 1953-1966.
On July 18, 1952, three homes were moved on Forest Ave. to make room for the Michigan Women's Athletic Building; the pic above shows one on North Fifth Ave. onto Detroit St.
Biggie Munn became Michigan State's Athletic Director in 1952
Aprill Insurance moved to 331 E. Huron Street September, 1952 next to the Double D Restaurant
On September 15, 1952, Gerhard Mennen "Soapy" Williams, Michigan Governor, 1949-1961, made the cover of Time Magazine; the 1937 University of Michigan Law School graduate later served as U.S. Ambassador to the Phillipines, and Chief Justice of the Michigan Supreme Court, 1983-1986. He married Nancy Lane Quirk of Ypsilanti in 1937 after meeting on a blind date.
"Tricky Dick" Nixon came to Ann Arbor in 1952 for a train stop as he campaigned as Vice President during the Eisenhower campaign
Adlai Stevenson spoke at Ypsilanti October, 1952
Michigan again faced the Michigan State Spartans to start the 1952 season, and lost, 13-27; Biggie Munn's crew went on the win their second National Championship in a row. Michigan also lost to Stanford, Illinois, and Ohio State to finish 5-4, fourth in the Big Ten, but they did spoil Purdue's chance for the title when they defeated the Boilermakers, 21-10, on November 15. That win sent Wisconsin to the Rose Bowl. Michigan was unranked in the AP Poll.
The Adventures of Ozzie & Harriet debuted on October 3, 1952; it continued through April 23, 1966 with 434 episodes over 14 seasons
American Bandstand debuted on October 7, 1952; it continued for 37 seasons through 1989 with Dick Clark as its host
Hank Fonde's Graveyard outside Ann Arbor High School prior to the October 31, 1952 Homecoming tilt with Ypsilanti; a win over Ypsilanti capped an undefeated season and another State High School Football Championship
Parker School in 1952
On November 4, 1952, Dwight Eisenhower defeated Adlai Stevenson in the 1952 Presidential Election; there were over 61 million Americans who voted, and nearly 100 million eligible voters.
On November 8, 1952, Ann Arborite, Andrew Mast, 40, was killed in a plane crase near Stillwater, Oklahoma
The most popular films of 1952 included The Greatest Show on Earth, The Bad and the Beautiful, The Snows of Kilimanjaro, Ivanhoe, and Singin in the Rain
The Detroit Lions defeated the Cleveland Browns on December 28 in Cleveland, 17-7, for the 1952 NFL Championship
Don Canham, Michigan Track Coach, founded School Tech, Inc. in 1953
Jim Shafer, known as Krazy Jim, founded Blimpy Burger at 551 South Division Street in 1953
The Big Ten Party Store was sold to Eugene Towner and Edward Sharon in 1953
71 Memorable Moments in Michigan Sports was published by the Michigan Chapter of Sigma Delta Chi (The Kays Press) in 1953 (166 pages)
The Ypsilanti American Little League was founded in 1953; it was the oldest in Michigan, and Little League began nationally in 1939
Scio Drive-In opened in 1953 by Arthur and Roger Robinson
Bill Flemming, a 1943 Ann Arbor High School graduate, member of the state championship football team and co-captain of the basketball team, went to work at WWJ in 1953 after an internship in 1948 at WUOM; he became the voice of the Detroit Pistons in 1957-1962, and joined ABC Wide World of Sports in 1961. Flemming covered over 600 sporting events, and had a highlight show on Sunday mornings reviewing the top college football games played on Saturdays throught the 1960s and 1970s. He died in Petoskey in 2007, and was married 57 years to his wife, Barbara, who he met at the University of Michigan.
In 1953, Pat's Par 3 opened
On March 21, 1953, the S.S. Badger went into service; it was the largest car ferry in the United States with service between Ludington, MI and Manitowoc, WI.
In April, 1953, the Chick Inn was established in Ypsilanti by Jim and Charlotte Allen at 501 Holmes Rd.
McNaughton's Drive Inn at 1305 Washtenaw Ave. in Ypsilanti; Mr. & Mrs. Raymond W. McNaughton are pictured with John Bloss, their manager
On April 27, 1953, President Dwight Eisenhower signed Executive Order 10450 banning homosexuals from working for the federal government or any of its private contractors citing them as security risks.
Ann Arbor Police Department in 1953
Ann Arbor High School won the State Golf Championship in 1953
Meadowview School was built and established in 1953 in Pittsfield Township
June 8, 1953 Flint Tornado F5 is one of deadliest in U.S. History leaves 116 dead, 844 injured with $19 million in damage
The Korean War ended on July 7, 1953 with over 36,000 American deaths and over 128,000 Americans wounded; it has been estimated that between 400,000 and 4.5 million people died from 1950-1953
Don Canham, Michigan Track Coach, started School Tech, Inc. in 1953, and produced 20 "loop" instructional movies from football to cheerleading
On July 30, 1953, the Small Business Administration was created
Pauline Acres Subdivision was under construction in September, 1953
On September 2, 1953, The Loretta Young Show premiered; it continued 8 seasons with 165 episodes until June 4, 1961, and she won Emmy's for Most Popular Actress in 1957 and 1959 and appeared in over 110 films, 1917-1994
The Michigan Department of Corrections was created in 1953
Veteran's Hospital opened October, 1953 with its first patient
Michigan had all male cheerleaders until 1974, and they were coached by Gymnastics Coach, Newt Loken, since 1947
Michigan finished the 1953 football season, 6-3, with losses to Minnesota, 0-22, Illinois, 3-19, and Big Ten Champion Michigan State, 6-14, in their first season in joining the conference. Michigan State went on to beat UCLA in the Rose Bowl, and finsh the season ranked third; the Spartans only loss was an upset on October 24 to Purdue, 0-6, at West Lafayette. Without that loss, Michigan State would have captured their 3rd National Title in a row. Michigan ended the season shutting out Ohio State, 20-0, on November 21 in Ann Arbor. Michigan was ranked #20 in the AP Poll. Former 1950 Ann Arbor High School graduate, Don Dohoey, was the Spartan Captain, and earned All-American honors.
Bill Stegath began broadcasting Michigan Football games on WUOM, 1953-1962 (Bill Stegath Tribute)
Courthouse Square November, 1953
Library Director, Homer Chance, shows off the new book return December, 1953
The most popular films of 1953 included Peter Pan, The Robe, From Here to Eternity, Shane, and How to Marry a Millionaire
The Detroit Lions defeated the Cleveland Browns for the 1953 NFL Championship, 17-16, at Briggs Stadium on December 27 on a 33 yard TD pass from Bobby Layne to Jim Doran
On January 1, 1954, the age of colorized television began when NBC broadcast the Tournament of Roses Parade in color; only 3% of television across American had Color TVs in 1964, but it increased to 50% by 1972.
A Fire wrecked a 10 Unit Apartment House at 333 E. Ann St. on December 10, 1953
On January 24, 1954, a fire broke out at the Ypsilanti Press
Everett Williams not only opened Everett's, but he also opened Milk Maid in 1954 along with Seymour Lipnik at 3730 Washtenaw Ave.
On February 6, 1954, the J-Hop included the Bunny Hop, and Buddy Morrow brought his Big Band Sound
A Train Accident on William Street and First St. February, 1954
On February 11, 1954, Campus Area Stores at State & Liberty destroyed in fire
Ann Street from Main in 1954
McDonald's Ice Cream Chocolate Syrup March, 1954
Norvard "Snip" Nalan won his second consecutive NCAA Wrestling Championship at 130 lbs. for Michigan; he was the first Wolverine to win two individual championships, and finished his career with a 44-3 record
Eddie Owens became Ann Arbor's second African-American police officer in 1954, and was promoted to be the first African-American detective
Samuel L. Crawford, a bank parking lot attendant, became Grandmaster of the Elks Pratt Lodge #322 in 1954
The Chick Inn was established in Ypsilanti in 1954
Main Street in the 1950s
By 1954, Ann Arbor Bank had 4 branches including Drive-Up Service at Packard & Brockman
Tice's Tavern at the corner of Liberty & W. Stadium Blvd. in 1954
Harriette Simpson Arnow published The Dollmaker in 1954; she moved to Ann Arbor from Kentucky in 1950
Biggie Munn promoted his assistant, Duffy Daugherty, to Head Coach at Michigan State in 1954
On March 22, 1954, Northland opened in Southfield
The Stadium Custard Shop was established at the corner of Stadium & Liberty April, 1954
On April 16, 1954, the Detroit Red Wings won a thrilling overtime 7th game win, 2-1, over the Montreal Canadians to capture another Stanley Cup on a goal from Tony Leswick
South University at Forest in 1954
The term, "junk mail" was coined in 1954
On January 14, 1954, Hudson Automotive became American Motor Company
Charles and Gordon Ervin robbed the Kroger's on at 2545 W. Stadium Blvd. of $4,800 on February 26, 1954, held employees hostage during the incident, and escaped the jail on Ann Street only to be gunned down and re-incarcerated on June 22.
Ralph Gerganoff designed the Washtenaw County Court House at Main & Huron in 1954; it was dedicated in 1956
On March 17, 1954, an article appeared in the Ann Arbor News highlighting the one-room schoolhouse vanishing; Washtenaw County had 153 school districts in 1948, and now has 75 (There have been 9 school districts since the Willow Run closed in 2013)
On May 10, 1954, Mathematics Professor, Chandler Davis, Biology Professor, Clement Markert, and Pharmacology Professor, Mark Nickerson, were suspended by President Harlan Hatcher following a one man hearing at the University of Michigan by Congressman Kit Cardy, Member of the House Subcommittee on Un-American Activities (Davis returns to campus 57 years later)
Parker Mill Spring, 1954
On May 16, 1954, NET was founded in Ann Arbor
Dixboro School in 1954
On May 17, 1954, the Brown vs. Board of Education decision by the Supreme Court upheld the right for integration in public schools and ended the Plessy vs. Ferguson "Separate, but Equal" decision of 1894; this decision also caused desegregation busing. This decision also spearheaded the Civil Rights Movement.
Michigras in 1954 on Liberty Street
Prekete's Sugar Bowl filled with smoke May 25, 1954
Milt Theros won the State Championship in the 880 Yard Run in 1954 with a time of 2:01.7
Harry Mial became the first African-American Teacher at Ann Arbor Public Schools in 1954 working at Jones School; he became Principal at Northside Elementary, and continued with Ann Arbor through 1986 when he retired
An accident at State & North University
Astronaut Jack Lousma graduated from Ann Arbor High School in 1954 after attending Tappan and Angell
In June, 1954, the University of Michigan granted Ethiopian Emporer, Haile Selassie, an honorary Doctorate of Civil Law degree; he was also known as "The Lion of Judah."
Murray Wanty became the sole owner of Wanty's Shoes at 210 S. Main St. in 1954 after his partner, Elmer Reule, passed away; Wanty came to Ann Arbor in 1922, and served as a clerk at Ziefle and Nissle Shoe Store at 307 S. Main St.
June 14, 1954 Storm Damage
Mabel Nesbit, fomrer school board member and multiple Ann Arbor Golf Champion, rides the golf cart with two others on July 27, 1954
Arcure Motors at 617 Detroit St. August 7, 1954; Steve Arcure founded the operation in 1941 with the Willys as its primary sales leader
Oscar Smith continued to deliver mail the "old-fashioned" way in Willis November 23, 1954; he retired after 48 years of service in 1954, and he passed away in 1963
On July 4, 1954, Neurosurgeon Sam Sheppard's wife, Marilyn, was bludgeoned to death in the bedroom of their home at Bay Village, Ohio; Sheppard was found guilty of the murder on December 21 and imprisoned, but the verdict was overturned on June 6, 1966. Sheppard died April 6, 1970 at the age of 46
The Central Campus Recreation Building was completed in 1954 with a swimming pool which was renamed the Margaret Bell Pool in 1964
On July 5, 1954, 19 year old Elvis Presley recorded, That's All Right, and it helped catapult his music, film and television career through 1977
Michigan finished the 1954 football season, 6-3, with losses to Army, 7-26, Indiana, 9-13, and Ohio State, 7-21; however, they had big wins over Minnesota, Iowa, Northwestern and Illinois as they posted three shutouts. The Buckeyes stopped Michigan at the one yard line, and drove 99 yards in the second quarter to gain momentum in their win. The Wolverines finished the season ranked #15. Woody Hayes won his first National Championship as Ohio State finished the season undefeated, 10-0, with a Rose Bowl win over USC, 20-7. Ralph Aigler retired as Faculty Representative; he was replaced by Marcus Plant.
State Drug Company next to Moe's at State and Packard in the 1950s
Father Knows Best debuted October 3, 1954; it continued until May 23, 1960 with 203 episodes over 6 seasons, and both Robert Young and Jane Wyatt won Emmy's for Best Actor (1957) and Actress (1958-1960)
On October 24, 1954, The Wonderful World of Disney premiered on ABC; from 1954-1974, there were between 11-15+ million viewers for each episode
On November 1, 1954, the Algerian War erupted; it is estimated that 350,000 to 1.5 million people died from 1954-1962
On November 23, 1954, the Dow Jones Industrial Average reached 382.74 for its highest level since September 3, 1929 when it peaked at 381.17
On December 2, 1954, the U.S. Senate voted to condemn Joseph McCarthy for conduct that brought the Senate into dishonor and disrepute
The Ann Arbor Public Library came up with the Bookmobile, and it excited children about reading; here is a pic from July, 1954 Bookmobile that was seen in many neighborhoods although not as popular as the Good Humor Truck
The most popular films of 1954 included White Christmas, Rear Window, 20,000 Leagues Under the Sea, Demetrius and The Gladiators and The Caine Mutiny
A murder-suicide was premeditated December 28, 1954 as John Ferguson killed himelf and his wife, Alice, at 227 Miles St. in Ypsilanti
On January 1, 1955, Michigan State College became Michigan State University
Modern Appliance and Quality Bakery simultaneous fires on January 7, 1955; arson suspected, but doubted, short circuit more likely
Gauss Bakery showed Ann Arbor Teachers how to make bread on January 26, 1955 for Education Day along with 34 other Ann Arbor establishments; Mary Scarlett is on the far right, Scarlett Middle School was named in her honor
Make Room for Daddy won the Emmy for most popular TV Show in 1955; it later became The Danny Thomas Show, and ran for 11 seasons through 1964 with 231 episodes
An aerial view of skating at Allmendinger in 1955
Gill Lumber Fire on January 31, 1955 Main & Ashley St.
The inaugural class of the Michigan Sports Hall of Fame included Fielding Yost, Willie Heston, Joe Louis, Ty Cobb, Walter Hagen, and Jack Adams in 1955; it was organized by Phil Hart, Biggie Munn, Donald Weeks, Nick Kerbawy, and George Alderton
Fire at The Virginian restaurant on 313 State St. April, 1955
The Fingerle home of Earle and Phyllis at 340 N. Barton Drive in 1955
John Barfield started Barfield Cleaning Company in 1955 in Ypsilanti after quitting his job as University of Michigan janitor
In 1955, Fred Morrison took a 1937 flying cake pan idea that he sketched in 1946, and designed the Pluto Platter Frisbee
Cedar Bend has always been a romantic place even in 1955
Jonas Salk announced the Polio Vaccine on April 12, 1955 at the University of Michigan; there were 54,000 physicians watching the announcement nationwide in movie theaters across the nation on closed-circuit television. There were 1.08 million children innoculated from April 26-June 15. 1.8 million children in 44 states were innoculated, and by 1961 there was only 161 polio cases recorded in the United States after an outbreak of 58,000 in 1952 (Dr. Salk Ann Arbor Old News). The March of Dimes fundraising efforts were instrumental in the polio vaccine program.
Stone School students line up to get their polio shots May, 1954
On May 3, 1955, a fire at the State Liquor Store at 113 W. Huron injured 6 firefighters and caused over $100,000 in damage
Quality Bakery was rebuilt after the January fire by June, 1955
Portage Lake Trading Post in the 1950s
The Washtenaw County Juvenile Detention Home was built at 2260 Platt Rd. in 1955
On July 13, 1955 City of Ann Arbor signed a 99 year lease for Veteran's Memorial Park; it is a 36.7 acre park at 2150 Jackson Rd. that used to be Ann Arbor Fairgrounds where the County Fair was held and Mullison's Stables, 1922-1942, where horse racing was held at W. Stadium Blvd. and Maple Rd.
The historic signing was done by Frank McCalla and Oral Bassett of the Washtenaw Farm Council with Ann Arbor City Clerk Fred Looker and Mayor William E. Brown
Handicraft Store on Washtenaw Ave. July, 1955
A Chippewa Indian entertained children at West Park on July 7, 1955
State & Liberty July, 1955 looking at the new location of The Collins Shoppe. The Women's Clothing & Assessories Store had been at 600 E. Liberty (Maynard & Liberty) since 1928, and employed 25 clerks in 1955 after starting operations with one clerk in 1928. The Fire on February 11, 1954 destroyed the Campus Drug Store at that location. Guernsey P. Collins was a former buyer for Mack & Company; he met his second wife, Reina, in 1924 after his first wife, Magdalena, died in 1917, three years after they married. She was also employed as a buyer at Mack & Company. The couple lived at 1693 W. Stadium Ct. Collins graduated from Cleary College after graduating from Ann Arbor High School. Mark Oimet was Guerney & Magdalene's grandson. Guernsey passed away in 1966 at 87, and Reina in 1975 at 82.
Divorce rates across American lowered and leveled off in the 1950s ranging from a low of 21% in 1958 to a high of 26% in 1950
Foster Bridge Divers off Maple Road about ready to leap into the Huron River on July 9, 1955
Disneyland opened July 17, 1955
The Fortune 500 began in 1955
On August 2, 1955, the Space Race began
By 1955, 750,000 Jukeboxes were in operation across America with as many as 200 song selections per jukebox
McDonald's began to franchise in 1955 (A Brief History of McDonald's)
The view on Jackson Road near Maple in 1955
Michigan's football team finished the 1955 season, 7-2, with and upset loss at unranked Illinois, 6-25, and Ohio State, 0-17, to end the season ranked #12. At the time the undefeated Wolverines traveled to Champaign, they were ranked #3 in the AP poll and #1 in the UPI Coaches poll, but were outplayed. Ohio State defeated Michigan in Ann Arbor for the first time since 1937, and the Buckeyes only held a 3-0 advantage through three quarters with only 3 first downs. Michigan had earlier defeated Michigan State, 14-7, on October 1; the Spartans only loss of the season as they ended their Fall, 9-1, and beat UCLA in the Rose Bowl, 17-14, behind Earl Morrall.
Gunsmoke TV Series began on September 19, 1955; it was the most popular television show, 1957-1961
On September 20, 1955, The Phil Silvers Show debuted; it won the Emmy for Most Popular TV Show, 1956-1958
The nation was shocked at the death of Actor Jimmy Dean in an automobile accident on September 30, 1955; he won the Best Actor for The Giant, and was nominated for Rebel without a Cause, and East of Eden
Dexter Cider Mill October, 1955
The Washtenaw County Building was completed October, 1955 by Ralph Gerganoff for $3.25 million
Ann Arbor High School won the State Football Championship in 1955
In 1955, Socony Vacuum became Socony Mobil Oil Company
On October 3, 1955, WTVS, Channel 56, started broadcasting public television.
October, 1955 Train near Gauss Bakery on Hill Street
By 1955, there were 450,000 registered motorcycles in the United States; the movie, Wild One, released in 1953 increased the popularity of motorcylces. Suzuki began in 1952, Kawasaki began in 1954, and Yamaha began manufacturing motorcycles in 1955.
Michigan State won their 3rd NCAA Football Championship in 1955, and expanded Macklin Stadium to a seating capacity of 61,000; the Spartans also won a NCAA Boxing Championship in 1955, their second of the decade with their first in 1951
On December 1, 1955, Rosa Parks refused to give up her seat on a bus at Montgomery, Alabama to a white man, and was arrested for civil disobedience; this incident sparked the 381 day Montgomery Bus Boycott led by Martin Luther King Jr. Parks moved to Detroit in 1957.
The most popular films of 1955 included Lady and The Tramp, Cinerama Holiday, Mister Roberts, Oklahoma and Guys and Dolls
Nickels Arcade Post Office was upgraded January, 1956
Harold Johnson murdered his wife, two daughters on January 9, 1956
Nye Auto Sales at 206-210 West Washington near Division was redesigned January, 1956 into a restaurant, The Ann Arbor Town Club, by October, 1956
The Beal House February, 1956 at Fifth Ave. & William St.; it was sold and demolished in 1957 as the property became the Ann Arbor Public Library
Henry Turner opened the Chuck Wagon February 17, 1956 at 2054 Packard Rd.; it is now Fraser's Pub
Howard Johnson's Restaurant opened March, 1956 on E. Stadium Blvd. across from Tuomy Hills Gas Station
On March 13, 1956, Guy Larcom became Ann Arbor's first City Administrator; the 1933 Harvard graduate served through 1977 (Larcom Papers)
Women were allowed to enter the Michigan Union in 1956 through the front door, and without an escort; this woman celebrated by bowling in the basement of the Union
As The World Turns debuted April 6, 1956; it continued for 54 years with 13,858 episodes until September 17, 2010, and was the highest rated Soap Opera, 1958-1978
Ann Arbor High School dedication was on April 15, 1956 with 8,000 people that toured the 67 classroom facility that was built for $7 million; there were over 2,000 who attended the dedication in the new gymnasium
Amos Washington came to Ypsilanti in 1933 to work as an electrician at Ford Motor Co.; he was the first negro to be elected to the Ypsilanti City Council, and he became President of the Ypsilanti School Board.He was named Director of the Parkridge Housing Project March 1, 1952, and became Ypsilanti's Housing Director. He is photographed on April 25, 1956, and he passed away May 25, 1967.
Ann Arbor High School won the State Swimming Championship in 1956 and 1957; the first Ann Arbor High School pool was built in 1956, and the Pioneers won their first Five-A League Conference Championship in 1956
Ralph Bolhouse purchased Freeman's Food Market on Packard Rd. in 1956, and established Ralph's Market; he came to Ann Arbor in 1944 after graduating from Grand Haven High School and serving two years in the Air Force. He sold Ralph's Market in 1975, but it stayed opend until at least 1988 (pic above). His son, Rick, wrestled at the University of Michigan, after finishing 3rd in the state in 1969.
Michigan Normal College became Eastern Michigan College in 1956
The Press Box at Michigan Stadium was under construction in 1956
Joe Falls began as a sportswriter for the Detroit News, 1956-2004
Edwards Brothers construction began on new plant on South State Street in 1956
In 1956, John Fetzer became part owner of the Detroit Tigers, and full owner by 1961-1983
Elvis Presley excited a few fans at the Fox Theater in Detroit on May 25, 1956
University of Michigan's Flint Campus opened in 1956
Michigan Adventure opened in Muskegon in 1956, and added its first roller coaster in 1979; it became Michigan's largest amusement park in 2001, and has 53 rides as of 2012
The first Fallout Shelters began to appear in 1956 with the threat of the Cold War
Don Botsford opened Ann Arbor Gymkana on Maple Road in 1956 (Gymkana Old News)
The Moose Lodge was built at 390 S. Maple Rd. for $80,000; it was dedicated on July 20, and this pic is from June 16, 1956
In 1956, there were over 2,000 Good Humor trucks operating across the United States
Sunnyside in 1956
Rack-O and Yatzee were invented in 1956; that same year, Play-Dough was marketed
Ann Arbor YMCA opened at 350 South Fifth Avenue (Ann Arbor YMCA Old News)
The Ann Arbor Swim Club was founded in 1956 by Rosemary Mann Dawson, Matt Mann's daughter; the University of Michigan Athletic Director, Fritz Crisler, refused to initiate a varsity women's swimming program at Michigan although Rosemary Mann Dawson spearheaded the movement to start one. She coached at Camp Ak-O-Mack, 1941-1991.
In 1956, Dr. Richard Porter started a synchronized skating team, the Hockettes.
On March 12, 1956, the Dow Jones Industrial Average peaked at a new high of 500.24
On March 13, 1956, a home was being moved, and stopped by Travis Texaco at 414 E. William St.
April 3, 1956 Hudsonville Tornado killed 20 people
Ann Arbor Police Department added a jeep for parking enforment in 1956
The most popular television show in 1956 was The $64,000 Question
The Vernon Downs and Subdivision provided 350 homes in 1956
Officer Leonard Alber, 33, died in a car crash on May 31, 1956 at the corner of William & Main St.
The construction of Matt Matt Pool June, 1956 on Hoover at State St. next to the IM Building
The First Commencement at Ann Arbor High School June 15, 1956 drew over 3,000 people
Donald Calvert, a former Eagle Scout, became Ann Arbor's first African-American firefighter in 1956
Onn June 29, 1956, the $25 Billion Federal Highway Act created 41,000 miles of Interstate Highways in American including I-94
July, 1956 road repairs uncover old Interurban tracks on State St.
Frieze Building opened in 1956 after Ann Arbor High School moved to 601 W. Stadium Blvd. on April 9 (60th Anniversary of Ann Arbor High School) on the property that was formerly Stadium Hills Golf Course; Argus camera donated $10,000 for the first high school Planetarium (Construction)
Weber's Inn Supper Club on 3715 Jackson Road August, 1956
Bill Knapp's was founded in 1956, and its original location in Ann Arbor was on Jackson Rd; later, it added locations on State St. and Carpenter Road
Willard Ikola and John Matchefts won silver medals for the U.S. Olympic Team in the 1956 Olympics held at Cortina, Italy in the Winter; Robert White earned a bronze medal for Canada. In the Summer at Melbourne, Australia, former Wolverine, Taylor Drysdale, was the Assistant U.S. Swimming Coach. Dick Hanley won a silver medal in the 800 meter freestyle relay, and Eeles Landstrom, Ed Gagnier, Tom Robinson, Laird Sloan, Brendan O'Reilly, John Welchli, and Jozsef Gerlach all competed.
On September 9, 1956, Elvis Presley appeared on the Ed Sullivan Show; it was viewed by over 60 million TV viewers in American, and so popular that he came back on October 28 and January 6, 1957 for encore performances. Sullivan had said publicly that he'd never have Elvis on his show.
Matt Mann Pool opened November 2, 1956
On November 3, 1956, the Wizard of Oz made its television premiere; it was rebroadcast, 1959-1967, on CBS; then it went to NBC
On November 6, 1956, President Eisenhower defeated Adlai Stevenson in a re-match of the 1952 Presidential Election; there were over 62 million Americans who voted, and over 104 million Americans eligible to vote.
Island Park Merry Go Round in 1956
On November 6, 1956, Ann Arbor annexed Pittsfield Schools
The University of Michigan Animal Therapy was featured in the November 12, 1956 Life Magazine issue
Elvis Presley's first film, Love Me Tender debuted on November 15, 1956
Ron Kramer earned All-American status for the Wolverines in 1955 and 1956; he was the #4 pick in the 1957 NFL draft, and an All-Pro for the Green Bay Packers who won World Championships in 1961 and 1962, and later played for the Detroit Lions, 1965-1967
Michigan finished the 1956 football season, 7-2, with losses to Michigan State, 0-9, and Minnesota, 7-20. The Wolverines defeated Conference Champion Iowa, 17-14, on November 3 in Iowa City; the Hawkeyes went on to win the Rose Bowl over Oregon State after Michigan handed them their only loss of the season. Minnesota lost to Iowa, 7-0, and tied both Northwestern and Wisconsin. Michigan ended the season ranked #7; the Big Ten had 5 teams ranked in the Top 15: Iowa, Michigan, Michigan State, Minnesota, and Ohio State. The Wolverines shut out the Buckeyes in Columbus, 19-0.
Michigan added a new press box in 1956; it was called the Sports Communication Center, and dedicated on September 22 at a cost of $700,000. Stadium seating was increased so capacity moved from 97,239 to 101,001. Michigan had its first game with over 100,000 people on October 6 against Michigan State.
The most popular films of 1956 included The Ten Commandments, Around the World in 80 Days, Giant, War and Peace, and The King and I
The Delhi Metropark opened in 1957 on 52 acres, and the Hudson Mills Metropark also opened in 1957 on 1573 acres
Sledding at the Arboretum has always been a fun winter activity for Ann Arborites
January 7, 1957 Charles Castrop assaulted student nurse, Virginia Large, in bed
Florence Slater, owner of Slater Book Store, February, 1957; she and her husband, Marvin, operated the book store on State St. for over 40 years until 1972, and she served as a counselor for the Michigan Football Team. Her daughter, Joan, married Pete Elliott. She had been a widow since 1930 after only 4 years of marriage; her husband, Marvin, was only 29 when he died. Slater's was opened in 1916 at 336 S. State St. by Myron Slater, Marvin's uncle.
Leverett's Fruit & Vegetable Stand opened on Packard near Carpenter (and WAAM) in 1957
Ann Arbor bought a new car for its Fire Chief February, 1957
Robert Lumbard at Lumbard's University Drug Store on 1225 S. University February, 1957
The University Motel with 50 units was completed in February, 1957 on Broadway for $180,000
Ann Arbor established a Human Relations Commission in 1957
Dascola Barbers expanded in 1957 at 615 E. Liberty St.
Membership of Ann Arbor Masons was 3,000 in 1957
The Fort Wayne Pistons moved to Detroit in 1957
Eastland opens in Harper Woods
Ann Arbor Welcome Billboard Sign on East Stadium Blvd. near Arlington in 1957
Campus Theatre on South University opened March 15, 1957 at 1208 S. University with a seating capacity of 1400 (Some Movie History of Ann Arbor)
On March 4, 1957, the S&P 500 Index was born
On March 31, 1957, Cinderella starring Julie Andrews had 107 million TV viewers on CBS from 8-9:30 p.m
Burns Park in 1957
On April 3, 1957, Lawrence Parks, an 8 year old boy, drown in the Huron River
On May 6, 1957, I Love Lucy, the most popular TV Series of the 1950s, broadcast its final episode after 6 seasons and 181 episodes; there were 43-67 million U.S. TV viewers who watched the series over the six seasons
The University of Michigan Student Activities Building May, 1957
Ann Arbor High School won the State Golf Championship in 1957
Dold School June 11, 1957 at the corner of Ellsworth and Wagner Rd. was opened in 1850, and was annexed by the Ann Arbor Public Schools in 1957. Mrs. Cornelia Hall landed at Pattengill School.
McDonald's Ice Cream Company on Main Street July, 1957
On July 27, 1957, a "swank" sorority house was designed for 64 members of the Delta Gamma at 1205 Hill St.; they would move to 1800 Washtenaw Ave., and the cost would be $330,000. Delta Gamma Xi was charterd at the University of Michigan in 1885. 8 sorority or fraternity projects with a cost of $1.255 million were under way or planned in 1958.
Eberbach School became the Central Office for Ann Arbor Public Schools, and School Board meetings were held there in 1957 after a $145,000 remodeling job at 1220 Wells St.
The first fireworks display held at Buhr Park on July 4, 1957 thanks to N.B. Kelsay, owner of Kelsay's Market at 3008 Packard Rd. who raised thousands of dollars each year with his Spirit of 76 Club to put the event on through the late 1970s when it moved to the Ann Arbor Airport
Main Street Widening July, 1957
On July 13, 1957, an anonymous donor contributed $50,000 for the total cost of $90,000 to build the new Dunbar Center at 627-703 N. Main St., the site of the old County jail
Calkins & Fletcher Drug Store became Campus Corners at State & Packard in 1957
September, 1957 Marine Weapons demonstration at Vet's Park
By 1957, over 500,000 high school students took the SAT Test
First Unitarian Church on February 9, 1957
Michigan's Mike Rodriquez in 1957; the Ann Arbor High School graduate won 3 Big Ten Championships and was twice NCAA Runner-Up for Michigan, and went on to win a National AAU Championship and finish 5th in the World Championships in 1961 after being an Olympic Alternate in 1960. He went on to coach for 52 seasons, 1958-2007, mostly at Detroit Catholic Central where he claimed 8 state championship teams, 38 state champions, 734 dual meet victories, and 125 state placewinners (Tribute to Mike Rodriquez)
Samuel Eldersveld, a University of Michigan Professor of Political Science, was elected Mayor of Ann Arbor in April, 1957
Michigan won the 1957 NCAA Tennis Championships behind NCAA Champion, Barry Mackay; it has been the Wolverines only NCAA title in tennis, and Mackay was the first singles NCAA Champion. Bill Murphy coached the Wolverines, 1948-1969, with a record of 198-45 and 11 Big Ten titles. They were undefeated, 1954-1957.
John Hannah opened a second Michigan State campus in 1957, MSU-Oakland, at Rochester Hills
The 31.5 acre site for Arborland Shopping Center on July 31, 1957 on the Edwin Steeb Farm would be developed for over 30 stores and 350,000 square feet with parking for over 2,000 cars by John Sharemet, Ann Arbor Realtor, and Richard Connell, owner of MHRV radio station for $5 million.
Purchase Radio Supply moved to 372 E. Hoover Street in 1957; it closed in 2007
The "new" Ann Arbor Public Library was dedicated in 1957 (Ann Arbor Public Library Old News)
Michigan finished the 1957 football season, 5-3-1, with a loss to Michigan State, 6-35, on October 12; the Wolverines were ranked #2 and the Spartans #6 going into the game. Later in the season on November 2, Michigan tied #12 Iowa, 21-21; then, lost to Illinois the next week, 19-20, Champaign. The season ended with a 14-31 loss to Conference Champion Ohio State who went on to win the Rose Bowl, 10-7, over Oregon, and win the National Title even though they lost their season opener, 14-18, to TCU. Michigan finished the season unranked in the AP Poll.
Perry Mason debuted September 21, 1957; it continued 9 seasons through 1966 with 271 episodes, and Raymond Burr won the Best Actor at the Emmy's in 1959 and 1961
Lamp Post Hotel opened October 5, 1957 with 35 units for $174,000 with plans to expand to 67 units at 2424 E. Stadium Blvd. next to the Howard Johnson's Restaurant
Jimmy Hoffa at Willow Run Airport October, 1957; Hoffa was the Present of the International Brotherhood of Teamsters, 1958-1971
Shock Theatre was syndicated October, 1957; WXYZ (Channel 7) in Detroit began broadcasting it on Fridays at 11:30 p.m.
Jailhouse Rock debuted with Elvis Presley on October 21, 1957
Main Street on November, 1957
November 1, 1957 Mackinaw Bridge opened
The most popular films of 1957 included The Bridge over the River Kwai, Sayonara, Peyton Place, Old Yeller, and The Curse of Frankenstein
Bobby Layne led the Detroit Lions to the 1957 NFL Championship, but his replacement, Tobin Rote, took over after Layne broke his leg in the 11th game to win the title on December 29
Everett Williams opened Everett's Drive-In in March, 1958
Lela Duff, retired Ann Arbor High School English Teacher, published Pioneer School: Some Chapters in the Story of Ann Arbor High School in 1958
The Arbor Lodge Motel opened at 3245 Washtenaw Ave in 1958; it stayed open until 1990
Zion Lutheran Church relocated to 1501 W. Liberty in 1958
Couzens Hall in 1958; it was built in 1926 at 1200 E. Ann St.
Michigan State won their first NCAA Gymnastics Championship in 1958
Ann Arbor Airport runway paving in 1958
NET's headquarters moved from Ann Arbor to New York in 1958
In 1958, Gottlob and Caroline Schumacher donated land at 2070 W. Stadium Blvd. for the Zal Gaz Grotto Club's permanent home; it was dedicated October 31, 1959
A History of the Newspapers of Ann Arbor, 1829-1920, was published by Louis W. Doll in 1958
Charles Gelman, a University of Michigan graduate, founded Gelman Instrument Company in Chelsea in 1958
Friar Tuck's opened on Washtenaw near Huron Parkway in 1958
The Hula Hoop was invented in 1958
AARP was established in 1958
Michigan won the NCAA Championship at Matt Mann Pool in 1958 in Swimming & Diving under Coach Gus Stager; a member of this squad was Jon Urbanchek
On April 4, 1958, Lana Turner and Johnny Stamponato were in a violent argument when Turner's 14 year old daughter, Cheryl, stabbed Stamponato to death
A woman shows emotion after throwing a ball at the 20th Century Bowling Alley at 218 W. Huron St. April, 1958
McDonald's opened at 2000 West Stadium Blvd. on May 18, 1958 (A Brief History of McDonald's)
Will Leonard, a 1944 Ypsilanti HS graduate, opened Leonard Barber Shop in the West Stadium Shopping Center when it opened on May 19, 1958; it was the first shopping center to open in Ann Arbor
The Michigan Consolidated Gas Company celebrated their 100th anniversary in 1958 on E. Huron St. with Mayor Samuel Eldersveld lighting one of the gas lamps; Eldersveld taught political science at the University of Michigan for 54 years and published at least 15 books, 1942-2007, until his death in 2010. Eldersveld created the Human Relations Commission.
Ann Arbor Police Department motorcycle patrol May, 1958
Ray Fisher retired as Michigan Baseball Coach after 38 seasons; his record was 636-295-8, and was the winningest Michigan Head Coach, 1930-2000, until Carol Hutchins exceeded him in wins. Fisher also coached football, 1921-1945, and basketball, 1921-1941.
Cliff Keen began Cliff Keen Wrestling Products in 1958 with a wrestling headgear as its main product although he also designed a hockey headgear as well
The Circus Drive-In Opened June, 1958 at 3300 Packard Road; Robert Wollum also opened Friar Tuck's on November 1, 1958 at 3201 Washtenaw Ave.
The Ypsi-Ann Drive In July 17, 1958
Ypsilanti Firefighters in 1958
NASA was created July 29, 1958
Saline Fair in 1958
On July 18, 1958 John Winslow murdered by playmate, Frank "Pete" Hogan Jr.
Ann Arbor Municipal Airport had their first paved runway on August 15, 1958; it was 3500 feet long
Supergirl appeared in DC Comics August, 1958, and also became known as Kara Zor-El by May, 1959
On August 25, 1958, Chelsea High School is almost complete (Yamasaki's Chelsea High School)
Michigan finished the 1958 season a dismal, 2-6-1, with two one point, 20-19, wins over USC and Minnesota; they finished 8th in the Big Ten. In the Ohio State game late in the fourth quarter with the Buckeyes ahead, 20-14, Michigan's fullback, Gene Sisinyak, was about to go over for the game tying touchdown when Buckeye defensive tackl, Dick Schafrath, forced a fumble to end the game. Coach Benny Oosterbaan was fired after the season, and Fritz Crisler hired Bump Elliott to replace him. Elliott did not retain any of Oosterbaan's assistants; Cliff Keen, the longest tenured football coach in Wolverine history, 1926-1958, Wally Weber, 1931-1958, and Jack Blott, who coached, 1924-1933, and returned, 1946-1958, all retired. It was the end of any era that connected the football program to Fielding Yost. The pic above was from the broadcast booth in 1958 with Harry Kipke, Bill Flemming, and Wally Teninga.
Bob Marten cuts a 10th birthday cake for Kresge employees in September, 1958
Bennie Oosterbaan and Eddie Tolan became the third and fourth members from the University of Michigan to be inducted into the Michigan Sports Hall of Fame in 1958
On September 20, 1958, the Goodyear's store on State St. closed after being there since 1939; Mr. and Mrs. Bennett French, owners of Campus Bike & Toy, made plans to turn the space into a toy store, restaurant and bake store at 213 S. State St.
Bendix Defense meeting on weapons November, 1958 at 3300 Plymouth Rd.
Bill Knapp's opened at 2501 Jackson Rd. in the Westgate Shopping Center on November 22, 1958; it had parking for 115 cars and seating for 155 people with 35-40 employees with Ida Chase and Donald G. Smith as managers. It was the 7th to be built in the state.
Dr. Aaron Edwards, and two daughters, 12 and 6, died in a fire at 816 Church St. on November 10, 1958
Head Reference Librarian, Gene Wilson, December, 1958
The most popular films of 1958 included South Pacific, Auntie Mame, Cat on a Hot Tin Roof, No Time for Sergeants and Gigi
On January 3, 1959, Alaska was admitted as the 49th state
On January 8, 1959, the West Park Shelter was constructed for $36,017
By 1959, Ann Arbors Park System had grown to nearly 240 acres excluding the airport, golf course, and cemetery properties
On January 12, 1959, Motown Records was founded by Berry Gordy as Tamla Records, and incorporated as Motown Records April 14, 1960. Their first big hit was Money (That's What I Want) by Barrett Strong August, 1959; it rose the charts to #23 on the Billboard 100 by June, 1960, and was covered by The Beatles in 1963.
On February 20, 1959, the Dow Jones Industrial Average reached a new high of 602.21
On March 3, 1959 Sam Sturgis was honored as Michigan Photographer of the Year (Sam Sturgis Collection)
Ulrich's Bookstore in 1959 at 549 East University at the corner of South and East University; it was established in the 1930s and still have survived through 2016
Parke-Davis moved their operations to Ann Arbor in 1959
On March 9, 1959, Barbie was born with over 1 billion sold
The 400 block of Huron Street March, 1959
Life Magazine reported 22 students crammed into a telephone booth at St. Mary's College in California on March 25, 1959
In 1959, Michigan Daily Editor, Tom Hayden, wrote a 7 Part Series about racism and religious bans on membership into fraternities including Acacia, Alpha Tau Omega, Sigma Chi, and Sigma Nu.
Ann Arbor High School won the State Swimming Championship in 1959
Construction began on the Washtenong Memorial Masoleum
The "new" U.S. Post Office was built in 1959 at 2075 W. Stadium Blvd.; this pic above was from December, 1962
Louis W. Doll, Ann Arbor High School graduate and University of Michigan Phd in History in 1937, published A History of the Newspapers of Ann Arbor, 1829-1920 in 1959
Sigma Nu Fire April 24, 1959
Cecil Osborn Creal was elected Mayor of Ann Arbor in 1959; Creal Park and Creal Crescent Street were named in his honor
On May 8, 1959, Mike Illitch opened Little Caesar's Pizza Treat at Garden City, MI
On May 11, 1959, a squall caused severe damage to Yost Field House, Ferry Field, and several other areas in the city
The Today Show came to Ann Arbor on May 19, 1959 to help promote the March of Dimes Fund Raiser
Jesse Campbell won the State High Jump Championship in 1959 with a leap of 6'1"
Ann Arbor won the State Golf Championship in 1959 and 1960
Marian Anderson spoke at the University of Michigan Commencement on June 12, 1959; she was the first African-American to be invited to be the commencement speaker
University of Michigan's Dearborn Campus opened in 1959
The American Football League was founded in 1959 by Lamar Hunt, Oil Tycoon H.L. Hunt's son. The elder Hunt acquired his oil fields gambling.
Art Van opened in Warren in 1959
Risk was marketed in 1959
Harvey Blanchard purchased The Flame Bar in 1959
Freemasons reached their peak membership in Michigan with 200,000 members in 1959; there were also 4 million total members in the United States at that time
New Subdivision to provide 45 more homes in 1959
Coca-Cola is now marketed by over 1,700 distributors including one on South Industrial Highway in Ann Arbor plus more than 100 countries in 1959
In 1959, Emil Lorch and Jean Paul Slusser co-authored, A Survey of Fifty Years: The Ann Arbor Art Association, 1909-1950
Big George's Home Appliance Mart was founded in 1959 (Video)
Before the Ann Arbor Art Fair, there was Bargain Days; the pic above was from July 7, 1959
Clown Felix at State & Liberty in front of the State Theater August, 1959
Dino Chronis opened the Lamplighter Restaurant at 110 E. Huron St. August, 1959; he moved it 5 years later to 421 E. Liberty St.
On August 21, 1959, Hawaii was admitted as the 50th state
On August 30, 1959, the Strange Case of Cheng Lim ended; he came to Ann Arbor as a foreign exchange student in 1952, and after being distressed by grades and after attempting suicide, Cheng Guan Lim went into seclusion by living in the attic of the First Methodist Church for four years.
Michigan's 1959 Football season was Bump Elliott's first as Head Coach, and the Wolverines had the 11th losing season in their history, 4-5. The Wolverines lost to Missouri, 15-20, #16 Michigan State, 8-34, Northwestern, 7-20, Conference Champion #6 Wisconsin, 10-19, and Indiana, 7-26. They did beat Ohio State, 23-14, to close the season after wins over #13 Illinois, Minnesota, and Oregon State. Michigan was unranked in the AP Poll. Michigan was 3-7 against Michigan State in the decade of the 1950s, but 5-5 against Ohio State. It was the first decade in the Wolverine-Spartan football rivalry where the Spartans gained an advantage; Michigan was undefeated against Michigan State in the decade of the 1940s. Michigan only earned one conference championship and Rose Bowl trip, and that was in 1950.
Ray Fisher and Matt Mann became the fifth and sixth members of the University of Michigan to be inducted into the Michigan Sports Hall of Fame in 1959
Bonanza began September 12, 1959; it would become the most popular television show in America, 1964-1967; it continued through1973 with 431 episodes over 14 seasons
Five sets of twins were enrolled in Ann Arbor Public Schools September 15, 1959: Cathy and Christine Augustine, Carol and Linda Frederick, Daniel and Vickie Kozmiuk, Daniel and Michael Law, Dana and Diane Sanders
Goodyear's opened the Walnut Room in their basement October 3, 1959
Gwendolyn Vogel was murdered by her brother, James, on October 24, 1959
The first ACT Test was administered November, 1959 to over 75,000 students
In November, 1959, Kiwanis Members constructed an outdoor play shelter for the Juvenile Home on Platt Rd.
On November 15, 1959, the Clutter family was murdered in Holcomb, KS; the movie, In Cold Blood, and novel written by Truman Capote was based on these murderd
December 22, 1959 22 arrested for homosexuality
Ann Arbor Police Files: The 1960s (Ann Arbor population in 1960 was 67,628, 172,440 in Washtenaw County, Ypsilanti 20,957, Chelsea 3,355, Dexter 1,702, Milan 3,616, Manchester 1,568, Saline 2,334, 7.8 million in Michigan, and 179 million in the USA; Detroit's population dropped to 1.6 million with less than 71% now White as White Flight began)--The Black population of Ann Arbor was 3,200
Parking lot on South University and Forest with 102 cars parked on January 16, 1960
On January 24, 1960, the Ann Arbor Community Center was dedicated at 625 N. Main St. after $250,000 was spent on the project
Cobo Hall opened in Detroit in 1960
1960 Skating at West Park
Ernie Harwell began broadcasting Detroit Tiger games, 1960-2002, with George Kell, 1959-1996; he replaced Van Patrick, Detroit Lions broadcaster, 1950-1974
Tom Monaghan and his brother, James, started DomiNick's Pizza in Ypsilanti with a $500 and $900 loan in 1960
Birth Control pill was released in 1960
The Anna Botsford Bach home at 1422 W. Liberty in 1960 (Ann Arbor Yesterdays); she was former President of the Washtenaw County Historical Society
April, 1960 Gill Lumber on Main Street
On May 1, 1960, Francis Gary Powers was shot down in Russia
On May 15, 1960, Food Mart was opened at 1123 S. University by James O'Sullivan replacing McDougall's Grocery which had been there since 1900
May, 1960 March for Civil Rights
Jack's Market on 1028 East University April 15, 1960
Irene Fensch was arraigned on embezzelment charges June, 1960
By 1960, 87% of 45,750 U.S. Households owned a television
Dempsey Taylor won the 1960 State Championship in the 440 Yard Dash with a time of 51.7
Ann Arbor Art Fair began as part of Ann Arbor Bargain Days in 1960; pictured above was the original Art Fair Board.
On July 18, 1960 Jim Malloy, who left Edwards Brothers in 1948, founded Malloy Lithographing
Ann Arbor Police motorcycle patrol ready for action in 1960
Baseball at Vet's Park in June, 1960
Sherm's Service at 601 S. Main St. July 16, 1960; Sherman Read owned it, and he later was a partner in the Paul Bunyan restaurant
OPEC was formed in September, 1960
Forsythe Junior High School opened on September 8, 1960 at a cost of $2.36 mllion on 1655 Newport Rd.; it was named in honor of Lewis Forsythe, Principal at Ann Arbor High School, 1917-1946. Their first Principal was Leonard Hoag.
Psycho was released September 15, 1960; it was the film that was so shocking, it created the movie rating system in 1968
Parke-Davis was one of Ann Arbor's largest employers, and the top pharmaceutical company in the United States in 1960 at 3300 Plymouth Rd.
Etch a Sketch was introduced in 1960
The Punt, Pass and Kick competitions began in 1960 for youths aged 6-15
The Town House Hotel at the corner of Ann & Fifth Ave. September, 1960 with 35 units; it was built in 1845, condemned in 1970, and demolished in 1971
Ann Arbor Cook Books, 1899-1959 by S.W. Donaldson was published by Cushing-Malloy in 1960
Colonial Lanes Grand Opening on September 24, 1960 with 28 Lanes on 1950 South Industrial Highway with Jim Wilbanks as its manager, Floyd Northrup as Asst.Mgr., and Thelma Beck and Carl Baker as instructors (Colonial Lanes changed Name to Revel and Roll in 2015 and New Concept)
Motown released Shop Around by The Miracles September 27, 1960; it would rise to #2 on the Billboard 100, and was the first million record seller for Motown in 1961. The longest running #1 hit of the year was Percy Faith and his Orchestra's Theme from a Summer Place for 9 weeks. Chubby Checker started a fad with The Twist. Elvis Presley had three #1 hits, Stuck on You, It's Now or Never, and Are You Lonesome Tonight on top for 14 weeks of the year. Brenda Lee had two #1 hits, I'm Sorry and I Want to be Wanted for 4 weeks. Connie Francis also had two #1 hits for 4 weeks, Everybody's Somebody's Fool and My Heart has a Mind of its Own. The Everly Brothers took Cathy's Clown to the top for 5 weeks. Mark Dining took Teen Angel to the top for 2 weeks; Running Bear by Johnny Preston stayed on top for 3 weeks, and El Paso by Monty Robbins made #1 for 2 weeks. The Hollywood Argyles sailed to the top with Alley Oop, Bryan Hyland took Itsy Bitsy Teenie Weenie Yellow Dot Bikini, and Larry Verne took Mr. Custer to #1 for odd ball hits of the year. Other #1 hits included Ray Charles' Georgia on my Mind, and The Drifters' Save the Last Dance for Me.
The Andy Griffith Show began on October 3, 1960; it was the most popular television show in American in 1968 with 249 episodes over 8 seasons, and continued as Mayberry R.F.D. through 1971 with another 78 episodes over 3 seasons
Twins on the Stone School bus October 21, 1960: Lisa and Mike Danielson, Christina and Cathy Augustine, Mike and Mickey Weber, Dave and Ron Rizor, Ervin and Earle Jackson
Montgomery Ward's fire on October 22, 1960
SDS held its first meeting at the University of Michigan in 1960
Gus Stager was the U.S. Olympic Swimming Coach for the 1960 Olympics held at Rome, Italy; Joan Spillane won a gold medal in the 400 yard freestyle relay, Robert Webster won a gold medal in platform diving, Dave Gillanders won a bronze medal in the 200 meter butterfly, William Darnton, Kharry Kayhko, Alejandro and Alvaro Gaxiola, Ernie Meissner, and Richard Montpetit also participated.
Ann B. Davis performs at the Mendelssohn in 1960; she was most famous for her role as the maid on the Brady Bunch, but she also The Bob Cummings Show, The John Forsythe Show, and did many television commercials
Adolph "Germany" Schulz and Fritz Crisler were inducted into the Michigan Sports Hall of Fame in 1960
William Revelli and George Cavender plan together for the Michigan Marching Band on September 11, 1960; Revelli served the University of Michigan, 1935-1971, and passed away in 1994. Cavender was Revelli's Assistant, and became Band Director, 1971-1978, after arriving in Ann Arbor as a student under Revelli in 1946; he passed away in 2004.
Michigan improved to 5-4 during the 1960 football season, but lost to Michigan State, 17-24, #1 Conference Champ Minnesota, 0-10, Wisconsin, 13-16, and Ohio State, 0-7. Bump Elliott defeated his brother, Pete, who coached Illinois, 8-7, when he went for a two point conversion by Denny Fitzgerald following 4th down fake punt, and stopping the Illini in the second half with 3 missed field goals. The Michigan vs. Ohio State game was played in Columbus, and was scoreless through three quarters until Bob Ferguson scored for the Buckeyes in the 4th quarter. Michigan was unranked in the AP Poll with a team that featured a great defense, but an anemic offense.
Don Kremer began broadcasting Michigan Football games on WWJ
On October 14, 1960, John F. Kennedy came to Ann Arbor, and spoke at the Michigan Union where he coined the Peace Corps idea (Speech)
On November 6, 1960, John F. Kennedy defeated Richard Nixon in the Presidential Election with nearly 69 million Americans who voted out of almost 110 million eligible voters. The voter participation percentage of 62.8% was the highest since 1908 when it was 65.4%.
Michigan Theatre lobby November, 1960
Ypsilanti won the State High School Championship in Cross Country
On December 11, 1960, Richard Paul Pavlick, 73, a retired postal worker who hated Catholics, plotted to assassinate President-Elect Kennedy at Palm Beach, FL
The Rubaiyat was an elegant restaurant that evolved into a gay hangout at 339-341 S. Main St., but moved to 102 S. First St.; it later became Robby's at the Icehouse and D'Amato's. The building at 339 S. Main St. was at one time The Casino movie theater in the early 1900s, and was Faber's Fabrics, 1954-1961 when it moved to 326 S. Main in the old Orpheum Theater building which was vacant since 1957.
William Gustafson, 37, set fire to himself and wrote a suicide note on a Christmas card, but Ann Arbor Patrolman, Wayne Smead, spotted the fire at 122 W. Washington and rescrued Gustafson; however, he died a few days later after burns on 55% of his body
January 17 , 1961 Phony Bomb in Ann Arbor
On January 28, 1961, Gunsmoke drew over 19 million TV viewers across America as it went from a 30 to 60 minute format; the show aired on radio from April 26, 1952 to June 18, 1961, and on television from September 10, 1955 to Marchh 31, 1965 for 20 seasons. Matt Dillon was played by James Arness; Arness' younger brother, Peter Graves, was the lead actor for Mission: Impossible which aired for 7 seasons, 1966-1973
Liberty at Maynard in 1961 with everyone's favorite, The Campus Smoke Shoppe, owned by Jacob Eskert
Affirmative Action legislation was signed by President Kennedy on March 6, 1961
Ann Arbor Police Department in 1961
Ann Arbor High School graduate, Bill Reed, became Big Ten Commissioner, 1961-1971; he had been Deputy Commissioner, 1945-1961
Although Miniskirts appeared in the 1920s, the precurser for the Miniskirt fad began in 1961 when hemlines moved from an inch above the knee to 8 inches with London's Mary Quant as one of the top fashion designers
Welcome to Ann Arbor in 1961, the University of Michigan was the research center of the midwest
By 1961, Howard Johnson's had 605 Restaurants and 88 Hotel Chains in 32 states; they were the largest food distributor in the U.S.
Rocco Desderide, an Italian immigrant, who owned a grocery store at Fifth & Kingsley, 1902-1921 and resided at 324 E. Kingsley, passed away at the age of 104 in 1961
Black Like Me was published in 1961 by John Howard Griffin
Bob Spaly won the State Wrestling Championship in 1961 at 180 lbs.; however, the Ypsilanti Braves won the team title with 4 Champions: Ernie Gillum, Robert Arvin, Joe Arcure and Norman Taylor at 95 lbs., 154 lbs., 165 lbs. and Heavyweight
Leslie Office Supply opened in 1961 at 2331 W. Stadium Blvd. by Richard and Grace Leslie; it closed in 1997
Prekete's Sugar Bowl added a cocktail lounge April, 1961 at 109 S. Main St.
Wide World of Sports began on ABC on April 29, 1961; Ann Arbor's Bill Flemming was one of its original reporters
From May 4 to December 10, 1961 Freedom Riders staged a series of protests for reform and action on civil rights
On May 17, 1961, the Dow Jones Industrial Average peaked at a new high of 705.52
Lights were installed at Vet's Park in 1961
West Stadium Shopping Center in 1961; it opened in 1958
Pat's Par 3 built a Miniature Golf Course in 1961
Quarry opened two photography stores on 2355 E. Stadium and 2215 W. Stadium Blvd. in 1961
The Marvelettes, an all female group that began at the Glee Club of Inkster High School and founded by Gladys Horton, 15, recorded and released Please Mr. Postman August, 1961; it would become Motown's first #1 hit on December 11. The Shirelles took Will You Still Love Me Tomorrow to #1 for 2 weeks. Bobby Evans took Tossin and Turnin to the top for 7 weeks. Big Bad John by Jimmy Dean was on top for 5 weeks. Michigan's Del Shannon took Runaway to #1 for 4 weeks, and Dion took Runaround Sue to #1 for 2 weeks. Chubby Checker took Pony Time to #1 for 3 weeks. Elvis Presley had two #1 hits with Are You Lonesome Tonight and Surrender. Ricky Nelson scored a #1 for two weeks with Travelin Man. Bobby Vee had a #1 hit for 3 weeks with Take Good Care of My Baby. The Marcels took Blue Moon to #1 for 3 weeks, and Pat Boone took Moody River to #1 for a week. Lawrence Welk took Calcutta, Ray Charles took Hit The Road Jack, U.S. Bonds took Quarter to Three, The Highwayman took Michael to #1 for 2 weeks each. One week at #1 included Running Scared by Roy Orbison and Wooden Heart by Joe Dowell.
Arborland opened October 19, 1961 (Arborland Old News) with over 50,000 shoppers expected, but an estimated 2,500 were on hand for the Montgomery Ward opening; above is a pic from 1965 in the center of the mall. Fretter's, Coney Islander and United Shirts opened on November 25, and Hughes, Hatcher & Suffrin on November 29
Hollywood Park to build 274 homes in 1961
The Roundtable Restaurant moved from 111 W. Huron St. where it had been since the 1930s to 114 W. Liberty St.
Ann Arbor High School had 630 graduates in 1961; Saline High School had 79 graduates, and Whitmore Lake High School had their first graduating class
In 1961, Albert Nussbaum and Bobby Wilcoxson held up several banks until their capture; they were called as the Odd Couple Robbers
Miss Katharine Harrington retired as the only Principal at Northside School, 1940-1961; she joined Ann Arbor Public Schools in 1921, and taught at the old Tappan Building which became East Hall. She resided at 1518 Golden Ave. She passed away in 1981.
On June 23, 1961, Paul Proud retired at Goodyear's due to treatment for cancer; a Three-Member Executive Committee was appointed to run the store: Philip Pargh, Eckhardt Schroen and Paul Proud Jr.
Amy Joy Donuts opened August 17, 1961 on 2030 W. Stadium Blvd. with 54 types of donuts
The Berlin Wall construction began August 13, 1961
Max Hodge, a 1939 University of Michigan graduate, wrote for the TV show, Dr. Kildare, 1961-1966; he later wrote for The Wild Wild West, Marcus Welby, M.D., Ironside, The Walton, CHIPS, Mission Impossible and others including Batman
Benny Friedman, Bill Hewitt, and Branch Rickey were inducted into the Michigan Sports Hall of Fame in 1961
Michigan finished the 1961 Football Season, 6-3, with non-conference wins over UCLA, Duke, and Army, but losses to #8 Michigan State, 0-28, #6 Minnesota, 20-23, and #2 Ohio State, 20-50. The Wolverines beat #12 Purdue, 16-14.
On September 30, 1961, University of Michigan Dean of Women, Deborah Bacon resigned after a story broke from the Michigan Daily on May 30 exposing her scandal; she was "snooping" into student's personal lives and trying to prevent interracial dating. Tom Hayden was the Editor of the Michigan Daily at that time. (Dean Bacon's Demise)
On October 3, 1961, The Dick Van Dyke Show debuted; it continued for 5 seasons with 158 episodes, and won Emmy's for most popular TV Show, 1963-1966 and both Dick Van Dyke and Mary Tyler Moore won Emmy's as Best Actor and Actress, 1964-1966
Mildred Malloy, 53, embezzled $40,000 from 3 University Doctors on October 28, 1961
The Paul Bunyan Restaurant opened November, 1961 at 5510 Jackson Rd.
On November 11, 1961, Ann Arbor Firefighter, Henry Clement, died while driving a fire truck after 27 years of service
Kresge's opened its 4th Ann Arbor store at Westgate November, 1961; two downtown, one at Arborland, and one at Westgate
Haab's celebrated their 25th anniversary on Michigan Ave. in Ypsilanti November, 1961
On November 16, 1961, the Huron Lanes owners, Henry and Sewell Pratt, leased a restaurant to Bruce Tappe at a cost of $75,000
The Westerner Beef Buffet opened at 2333 East Stadium on November 16, 1961, it was later known as Frontier Beef Buffet
Nancy Fleming became Miss Michigan and Miss America on September 9, 1961; she grew up in Montague, Michigan (Look Back at Miss America), and there were nearly 20 million TV viewers who watched the event across America
Xerox purchased University Microfilms
On November 11, 1961, the Cutting Apartments at 705 S. State St. were demolished; they were built by John Cutting who came to Ann Arbor in 1890, and owned a clothing store at 201-203 S. Main St. The building was erected in 1904, and some residents lived there for as long as 35 years.
Lamp Post Plaza construction on December 27, 1961
Ann Arbor Yesterdays was published on January 1, 1962 by Lela Duff, a former English Teacher at Ann Arbor High School for 34 years who retired in 1952 after being hired in 1917
Paul Proud, President of Goodyear's, died on January 1, 1962 after running store operations, 1916-1962; on March 6, his son-in-law, Philip Pargh, was named as new President. Pargh married Felice Proud. The pic above was Proud from February, 1939
Weber's ground breaking ceremony on January 4, 1962
H. John Goetz, Herbert's son, became sole owner of Goetzcraft Printing in 1962, and expanded the facility on 307 N. Main St. in 1966
January, 1962 U.S. Highway 112 was renamed to U.S. 12 Old Chicago Road
On January 30, 1962, the Flying Wallendas trapeze accident at the Detroit Shrine Circus (Free Press)
Michigan All-American Red Berenson in 1962 scored 43 goals in his final season; the Wolverines finished 21-4, but only earned 3rd place at the NCAA Finals
On March 1, 1962, KMart opened in Garden City, MI by Sebastian Kresge; on July 2, 1962, Wal-Mart was started by Sam Walton
Ypsilanti won the State Wrestling Championship in 1962; Ron and Ernie Gillum won titles at 95 and 103 lbs., and Ernie captured his second title. He went to wrestle at Iowa State for former Michigan NCAA Champion, Harold Nichols.
Students at Wines School protest the Northbelt Overpass proposed to be built near their school on Newport Rd. March, 1962; it would later become M-14, and it opened November, 1965
On April 16, 1962, Walter Conkite succeeded Douglas Edwards as CBS News Anchor; he continued through March 6, 1981
Wagon Train was the most popular television show in 1962
On April 27, 1962, Lamp Post Plaza Shopping Center opened
On June 1, 1962, Carleton Angell passed away from a heart attack; he was a sculptor and teacher who worked at the University of Michigan, 1926-1955, and sculpted the famous pumas outside the Museum of Natural History when it was built in 1928
Lamp Post Plaza opened June 11, 1962
Maison Edwards opened in Nickel's Arcade in 1962
Eugene Power sold University Microfilms to Xerox for $8 million
By 1962, there were 646,000 registered motorcycles in the United States; Honda began advertising, "You'll meet the nicest people on a Honda." Campaign
Tom Hayden founded the Students for Democratic Action at the University of Michigan in 1962; Alan Haber was the first President of the SDS. (Haber at age 75 in 2012)
The Port Huron Statement was drafted on June 15, 1962 by Tom Hayden
Public Act 190 created 57 Intermediate School Districts in 1962 (Washtenaw County School Records, 1834-1966)
Telstar was launched July 11, 1962; it was a satellite that relayed television signals, telephone calls, and fax signals
Bargain Days at the Ann Arbor Street Art Fair July, 1962
On August 5, 1962, Marilyn Monroe died at the age of 36; she was married to University of Michigan graduate, Arthur Miller, 1956-1961. Miller lived at 439 S. Division and 411 N. State St., and graduated from Michigan in 1938. Monroe appeared in 29 films, 1947-1962, and gained national popularity playing the "dumb blonde" while being the most enduring "sex symbol" in America
On August 15, 1962, Ann Arbor's "Santa," Albert Warnhoff passed away at the age of 72; Warnhoff was born in the Netherlands in 1890, and came to Ann Arbor in 1891. He had a workshops at 311.5 Fifth Ave. and 722 Packard; he resided at 1315 Franklin and 901 Granger. He was a carpenter, and produced over 42,000 toys for needy children through for fifty years from the 1902 through the 1962. He had a series of heart attacks in the 1950s that slowed him down. After his death, the Ann Arbor Kiwanis Club started Project Warnhoff to continue his work. Warnhoff was certainly one of Ann Arbor's most exemplary citizens!
Manikas Sir-Lion House opened August, 1962 at 307 S. Main St. by Frank and Mary Manikas
Motown's The Contours released Do You Love Me? September, 1962. The Four Season had two #1 hits, Sherry and Big Girls Don't Cry that stayed on top for 10 weeks. Ray Charles scored big with I Can't Stop Loving You for 5 weeks. Chubby Checker returned to the top for 2 weeks with The Twist; then, Joey Dee and The Starliters took The Peppermint Twist to the top for the next 3 weeks. Roses are Red My Love by Bobby Vinton stayed on top for 4 weeks. Duke of Earl by Gene Chandler, Hey! Baby by Bruce Channel, and Soldier Boy by The Shirelles hit #1 for 3 weeks each. Telestar by The Tornados, Johnny Angel by Shelley Fabares, He's a Rebel by The Crystals, Monster Mash by Bobby "Boris" Pickett and The Crypt-Kickers, Breaking Up Is Hard to do by Neil Sedaka, Sheila by Tommy Roe, and Good Luck Charm by Elvis Presley all stayed on top for 2 weeks each. One week #1 hits included Stranger on the Shore by Acker Bilk, The Stripper by David Rose, The Loco-Motion by Little Eva, The Lion Sleeps Tonight by The Tokens, and Don't Break the Heart that Loves You by Connie Francis.
Homecoming got a little crazy at Ferry Field in 1962 especially with a new dance called "The Twist"
For Michigan Football in 1962, the Wolverines finished a dismal 2-7, and in last place in the Big Ten with being shut out four times. They lost to both Michigan State on October 13 and Ohio State on November 24 on the road by identical scores, 0-28; their two wins were over Army and Illinois. #2 Wisconsin won the Big Ten title, but lost to USC, 37-42, in the Rose Bowl. Some fans painted "Hate State" at Angell Hall and a nearby bench prior to the MSU tilt.
Tom Harmon became the 12th inductee to the Michigan Sports Hall of Fame from the University of Michigan in 1962
The Beverly Hillbillies Show began September 26, 1962; it became the most popular television show in America, 1962-1964, and lasted 9 seasons with 274 episodes through 1971
The Elephant Race was one of the highlights of Homecoming in October, 1962 at Ferry Field with over 4,000 spectators; unfortunately, the Wolverines lost to the Gophers, 0-17, on October 27 for their 3rd shutout loss in a row
Ann Arbor High School won the State Football Championship in 1962 under Coach Jay Stielstra
On October 1, 1962, Johnny Carson began The Tonight Show; he continued for 4,531 episodes over 30 years until May 22, 1992
The Cuban Missle Crisis, October 16-28, brought the World the closest to a possible Nuclear War/World War III
On October 30, 1962, the International Bridge opened at Sault St. Marie, MI
Martin Luther King came to Ann Arbor to speak on November 5, 1962 at Hill Auditorium
Michigan Governor George Romney made the cover of Time Magazine on November 16, 1962; he was Governor, 1963-1969, and U.S. Secretary of Housing and Urban Development, 1969-1973
Fraser's Pub opened in November, 1962 at 2045 Packard Rd.; it was formerly Chuck Wagon and Scotty Fraser purchased it
Neil Staebler, a 1922 Ann Arbor High School and 1926 University of Michigan graduate, was elected to the U.S. House of Representatives November, 1962, but lost to Governor Romney in 1964 in the gubenatorial election; the pic above was in 1964 with LBJ
On November 9, 1962, a fire broke out on the roof of the Ford Rotunda which destroyed the building shortly after 1 p.m. just after a group of 118 school children from South Bend, IN exited the building; damages were estimated at over $15 million, and it was not rebuilt
On November 28, 1962, The new freeway relocation of US-23 from Milan on the Monroe/Washtenaw Co line northerly to the 1958 relocation of US-23 north of Ann Arbor (at the present-day western jct of US-23 & M-14 at Exit 45) is officially determined as a state trunkline highway and likely opens to traffic at this same time as well. The existing route of US-23 from the new freeway east of Ann Arbor (present-day Exit 39) northwesterly via Washtenaw Ave into downtown, then westerly via Huron St to Main St, then northerly via Main St to the Huron River is redesignated as BUS US-23. From the Huron River northerly, the new BUS US-23 designation runs via the freeway segment assumed on Jan 24, 1958, terminating at the triple-decker interchange where the new US-23 freeway ties into the 1958 routing. (7.42 miles)
On December 7, 1962, Charles Gelman and Gelman Instrument Co. was approved by the Scio Township Board to rezone 20 acres of agricultural land into commercial permitting construction of a 12,800 sq.ft. plant for 30 workers. Gelman is pictured July, 1963.
Gilbert Fletcher passed away on January 1, 1963 at the age of 71; he resided at 1129 Martin Place. Fletcher graduated from the University of Michigan School of Pharmacy and began working at Calkins Pharmacy in 1910 when he bought half interest in 1912, and worked there until he sold his interest July, 1951.
Weber's expanded its seating capacity January, 1963
A fire ransacked The Rubaiyat Restaurant January 7, 1963 at 339 S. Main St.; it later moved to 341 S. Main St., then 102 S. First St., was was a well known "gay" hangout along with The Flame Bar
A look up Liberty Street near Fourth Ave. on February 4, 1963
Ann Arbor Bank established a branch at East University and South University February, 1963
Jimmy Kales opened the Kales Waterfall Supper Club February, 1963 at 2261 West Stadium Blvd.; he also owned the Whitmore Lake Tavern
Dr. Harry Shipman, Civil Defense Director, shows Cecil Creal, Guy Larcom and Joe Derkowski the Fallout Shelter sign at the YMCA February, 1963 as Ann Arborites prepared for civil defense with a possible nuclear attack
Blazo's opened at 330 S. State Street March, 1963 after Old Colony Pancake House purchased the building from the Ann Arbor Bank in 1961 for nearly $100,000
Barbara Lewis, South Lyon High School graduate, took Hello Stranger to #3 on Billboard after releasing her first single in 1962 after being discovered by Ann Arbor Disc Jockey, Ollie McLaughlin
The U.S. Post Office implements Zip Codes in 1963 with Ann Arbor using 48104
The Clean Air Act was signed into law in 1963
Thetford Corp. was founded in Dexter in 1963
Michigan won the 1963 NCAA Gymnastics Championships at Pittsburgh; it was the first title for the Wolverines in gymnastics. They were led by NCAA Champion, Gil Larose, who won All-Around and Vault
On April 1, 1963, General Hospital debuted; it has continued through 2017 with over 13,000 episodes, the longest Soap Opera in history, and the most popular, 1979-1988. The Doctors also premiered; it continued to December 31, 1982 with 5,155 episodes
Motown's Little Stevie Wonder released Fingertips May, 1963; it rose to #1 for 3 weeks in August. Sugar Shack by Jimmy Gilmer & The Fireballs was #1 for 5 weeks. He's So Fine by The Chiffons, and Dominique by The Singing Nuns were on top for 4 weeks each. My Boyfriend's Back by The Angels, I Will Follow Him by Little Peggy March, Walk Like a Man by The Four Seasons, Hey Paula by Paul & Paula, Sukiyaki by Kyu Sakamoto, and Blue Velvet by Bobby Vinton were at #1 for 3 weeks each. If You Wanna By Happy by Jimmy Soul, It's My Party by Leslie Gore, Surf City by Jan & Dean, Easier Said Than Don by The Essex, Walk Right In by The Rooftop Singers, I'm Leaving It Up To You by Dale & Grace all held the #1 position for 2 weeks each. One week atop the charts included So Much In Love by The Tymes, Deep Purple by Nino Tempo and April Stevens, Our Day Wil Come by Ruby & The Romantics, and Telestar by The Tornados.
On May 24, 1963, Ann Arbor High School Senior, Donald Jedele, 18, died in an automobile accident at Toledo; he was the son of City Controller, Lauren Jedele. Charles Keen, the driver of the car played in a band, The Decibels, with Bob Seger, a passenger in the car.
Manpower began operations at 212 S. Fourth St. in Ann Arbor in 1963 with Roger Gatward as President; it was founded in Milwaukee, WI by attornies Elmer Winter and Aaron Scheinfeld in 1948, and gave birth to temporary work in America
On July 8, 1963 Main & Huron
One of the Circus Elephants went to the Belair Kar Wash to take a shower in between performances July, 1963
Motown's Martha & The Vandellas released Heat Wave; it peaked at #4 on the Billboard 100
Fair Housing Picket on July 16, 1963
Protesters helped to "break in" the new City Hall in 1963
Ann Arbor Film Festival began in 1963
Landsdowne in 1963
Tice's Tavern was renamed Stadium Tavern in 1963
Schumm's in 1963 in Chelsea at Exit 159 off I-94
In 1963, the City of Ann Arbor acquired the 207 acre Leslie property and 936 acres on the Huron River from Detroit Edison
The U.S. Supreme Court outlawed School Prayer in Public Schools in 1963 in the Abington (Unitarian) Case
On June 11, 1963, Buddhist Monk, Thich Quang Duc, 65, set himself on fire in a suicide to protest the persecution of Buddhists by the South Vietnamese government
On June 23, 1963, the Detroit Walk to Freedom occured
Comcast Cable Company began June 28, 1963
4 Mile Protest August 6, 1963
Dog & Suds opened at 3075 Packard Rd. by Mel, Florence and Debbie Mielke in August, 1963
The Music Mobile offered piano lessons by Geraldine Seeback August, 1963
On August 28, 1963, Martin Luther King's I Have a Dream Speech on the Civil Rights March on Washington, DC
On September 15, 1963, the Baptist Church in Birmingham, Alabama was bombed with 4 dead and 20 injured
Motown's Marvin Gaye released Can I Get A Witness September 20, 1963; it rose to #22 on Billboard by December 28
Concordia Lutheran Junior College was established in Ann Arbor September 30, 1963 on 187 acres at 4090 Geddes Rd.; the pic above is from April, 1965 in their Chapel
Groomes Beach in 1963
The Huron Valley Advisor is published on October 16, 1963, and ended May 17, 1972
Michigan finished the 1963 Football Season, 3-4-2; the Wolverines tied Michigan State, 7-7, and Iowa, 21-21, and beat #2 Illinois, 14-8, but lost to Navy, 13-26, Purdue, 12-23, Minnesota, 0-6, and Ohio State, 10-14. The Michigan-Ohio State game had to be moved back a week following the Kennedy Assassination. Illinois, coached by former Wolverine, Pete Elliott, won the Rose Bowl, 17-7, over Washington. Tom Hemingway began broadcasting Michigan Football games on WUOM, 1963-1987.
Darwin's House of Values on State Rd. October, 1963
On October 18, 1963 Mexico City defeated Detroit as the host for the 1968 Olympics
Vet's Park Shelter on October 24, 1963 was built at a cost of $36,937 by Don Butcher Builders; it was completed in November
Jim Osterberg, (top row 2nd from the end with tie and without glasses) later to be known as Iggy Pop, was on the Ann Arbor High School Debate Team November, 1963. He was a drummer for The Iguanas that formed in 1963, and later joined the Prime Movers in 1965.
John F. Kennedy Assassination on November 22, 1963 at Dallas, Texas
William Clay Ford gained controlling interest in the Detroit Lions on November 23, 1963
The British Music Invasion began December, 1963; it was highlighted with Beatlemania and 73 million people watching their Ed Sullvan appearance February 9, 1964. By April 4, 1964, the Beatles has 12 hits in the Top 100 including the Top 5.
From January 1-March 25, 1964, the Beverly Hillbillies drew over 22 million TV viewers across America; it began September 26, 1962 and continued 9 seasons until March 23, 1971
Ed Pierce January, 1964; the 1948 Ann Arbor High School and 1955 University of Michigan graduate served on the Ann Arbor City Council, 1964-1966. He was a physician, 1960-1995, after graduating from the University of Michigan Medical School in 1959, and founded the Summit Medical Center, 1968-1978, with free medical services. He was in staunch opposition to the Vietnam War and the Fermi 2 Nuclear Power Plant. He lost the 1967 mayorial election to Wendell Hulcher; however, he was elected to the Michigan State Senate, 1978-1982, and won the 1985 Ann Arbor Mayorial election. Pierce passed away in 2002. His daughter, Lynne, was elected Circuit Court Judge in Wayne County in 2008.
On January 11, 1964, the Surgeon General issued a warning on the hazards of cigarette smoking; as a result, in 1966, labels were required on cigarette packages warning that cigarette smoking may be hazardous to your health. It was estimated that over 42.4% of adults in America smoked cigarettes in 1965; it was reported in 2014 that 16.8% of adults smoked cigarettes in America.
Motown's The Temptations released The Way You Do The Things You Do January, 1964; it rose to #6 on the Billboard 100
The inside of Muehlig's on February 26, 1964 at 126 S. Main St.
On February 1, 1964, Martha Clay Brooks was murdered, and her body dumped in Ford Lake
Pepsi-Cola introduced Diet Pepsi and Mountain Dew in 1964
On February 25, 1964, Cassius Clay became the Heavyweight Boxing Champion after defeating Sonny Liston for the title; he changed his name to Muhammad Ali the day after the fight when he converted to Islam, and re-defeated Liston May 25, 1965. Ali refused military induction during the Vietnam War March, 1966, and didn't fight from March, 1967 until October, 1970 when convicted on June 20, 1967 for draft evasion; his conviction was finally overturned unanimously by the Supreme Court on June 28, 1971.
Allan Seager, former University of Michigan swimmer, published A Frieze of Girls in 1964
On February 28, 1964, the Dow Jones Industrial Average rose to a new high of 800.14
On March 4, 1964, Marty Sinn, 20, of Ann Arbor was featured in Life Magazine for her achievements as a marathon swimmer
On March 13, 1964, Motown's Mary Wells, 21, released My Guy; it sailed to #1 by May 16
Charles Beatty, Daniel Harvey and Mike Bradley won the 1964 State Wrestling Championship for the Team Champion Ypsilanti Braves at 103, 120, and 180 lbs.; Beatty was the 1963 Champion at 95 lbs.; Bert Waterman captured his 3rd title in four seasons. Waterman left Ypsilanti after coaching, 1951-1969 season to coach at Yale, 1970-1991, until his wrestling program was dropped due to Title IX. His teams at Ypsilanti won state team titles in 1956, 1961, 1962, and 1964 and were runners-up in 1955, 1960, and 1966.
Ann Arbor High School won the State Hockey Championship in 1964
University Towers was under construction on South University in 1964
DeLong's Barbeque Pit was founded in 1964
On March 8, 1964, Bonanza drew over 21 million TV viewers across America; it began September 12, 1959 and continued 14 seasons through January 16, 1973
Michigan made its first trip to the Final Four, and placed 3rd in Basketball in 1964 after losing to Duke, 91-80, in the Semi-Final (Cager for the Ages)
On April 8, 1964, Elizabeth Dean, daughter of former Mayor Sedgwick Dean, died; she donated $2 million to the City of Ann Arbor for trees
Meadow Brook Theater was opened in 1964
The Three Christs of Ypsilanti was published in 1964 about paranoid schizophrenia at Ypsilanti State Hospital; it will be made into a film debuting in 2018 starring Richard Gere
President Johnson unleashed specific goals of his Great Society during his speech at the University of Michigan Football Stadium on May 22, 1964 with over 80,000 spectators when the University of Michigan held its commencement
From 1964 to 1971, the NAACP reported that there were 750 riots that killed 228 people and injured 12,741 others with more than 15,000 incidents of arson
Arvil Patton was severely injured on May 24, 1964 after a high speed car chase of a 15 year old who stole his parent's car.
Ferry Field Tennis Courts
Fred Kreye bought Carlson's Pharmacy at 1112 South University in 1964, and renamed it Village Apothecary
DeLong's Barbeque was founded at 314 Detroit St. in 1964 by Robert and Adeline Thompson
The Labadie Collection on Anarchism was donated to the University of Michigan in 1964
On June 8, 1964, wind, hail and lightning damage hit Ann Arbor
Ken Dyer won the 1964 State High Jump Championship with a leap of 6'7.75"
The Hiawatha Statue was built in Minnesota, and erected in Ironwood, Michigan June, 1964 and dedicated in July. The 52 foot statue was the 6th tallest in the United States at that time, and tallest in Michigan. The fiberglass statues weighs over 16,000 lbs., and was built to withstand winds of up to 140 miles per hour. It was built to honor Mohawk Chief Hiawatha who was chiefly responsible for persuading the Iroquois Five Nations to join the Confederacy. The Hiawatha National Forest was established in 1931 with over 900,000 acres in the Upper Peninsula.
Motown's The Supremes released Where Did Our Love Go June 17, 1964; it zoomed to #1 August 16-29, and they were on top for 7 weeks with two other hits, Baby Love, and Come See About Me. The Beatles held on to #1 for 18 weeks (including 14 consecutive weeks) with I Want to Hold Your Hand (7), Can't Buy Me Love (5), She Loves You (2), A Hard Day's Night (2), I Feel Fine and Love Me Do. Bobby Vinton scored two #1 hits with There! I've Said It Again for 4 weeks, and Mr. Lonely. The Dixie Cups took Chapel of Love, Roy Orbison brought Oh, Pretty Woman, and The Animals sent The House of the Rising Sun to the top for 3 weeks each. Mary Well's My Guy, The Beach Boys' I Get Around, The Four Seasons' Rag Doll, and Manfred Mann's Do Wa Diddy Diddy were on top for two weeks each. The Leader of the Pack by The Shangri-Las, Ringo by Lorne Greene, A World Without Love by Peter & Gordon, Hello Dolly by Louis Armstrong, Everybody Loves Somebody by Dean Martin all enjoyed one week at #1.
On June 18, 1964, a fire damaged Kyer Laundry at 629 S. Main St.
Motown's Martha & The Vandellas recorded Dancing In The Streets June 19, 1964 and released it July 31; it rose to #2 on the Billboard 100
The Dewey Lake Monster was sighted near Dowagiac June, 1964; it resembled a Bigfoot
A picnic was held July, 1964 at Island Park for Perry School and current Chairman of the United Fund organized the event; Tom Dickinson, a former Ann Arbor News reporter and photographer, 1950-1962, after earning his degree in journalism at the University of Michigan in 1949. Dickinson was the son of former University of Michigan Professor, 1923-1959, Zenas Clark Dickinson, and very active in the Ann Arbor community. He joined Ann Arbor Trust Company in 1957 holding numerous positions including Vice-President and Trust Officer, founded the Ann Arbor Research Park as Chairman of the Ann Arbor Chamber of Commerce, Chairman/CEO of the Ann Arbor Community Foundation, Director of the Child and Family Service Agency, founded the Huron Valley Swim Club, and was Trustee for Greenhills School and the Ann Arbor Hands-On Museum. Tom Dickinson Find a Grave Rotary Club Emeritas Award
Motown's The Four Tops, formerly The Four Aims, released Baby I Need Your Loving July 10, 1964; it reached #11 on the Billboard 100
Motown's The Supremes recorded Come See About Me on July 13, 1964, and released the single on October 27; it rose to #1 on December 13 through January 16, 1965
Ann Arbor Street Art Fair July 30, 1964
The Beatles movie, Help, caused teenage hysteria in Ann Arbor on August 2, 1964 after the British Invasion earlier in the year
On August 2, 1964, The Gulf of Tonkin Incident triggered escalation of the Vietnam War
On August 13, 1964, Motown's The Supremes recorded Baby Love; it was released on September 17, and rose to #1 on Billboard October 25-November 21. They became Motown's first multiple #1 artist.
On September 8, 1964, the corner of Forest and South University was demolished including Miller's Ice Cream to build the University Towers; it cost $4 million to build the 18 story complex with 240 apartments, and an Orange Julius restaurant. The project was undertaken by John Gunn of Towne Realty and Robert Weaver.
Fowler's Pancake House Novem