COLLEGE ADMISSIONS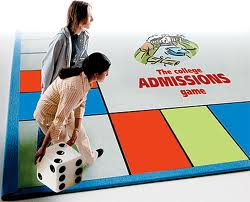 8 Components for Career and College Readiness Counseling
Guidance Counselor Help
Sticker Shock: Tuition Rates Skyrocket
Declining State Aid Intensifies Tuition Costs
Average Debt per College Student in Michigan is $18,942 when finished (2005)
Facts on College Costs
Admissions getting Tougher
How to Buy your Way into College
Are you taking enough "college prep" courses? Only about 25% are nationally
Timeline for Seniors
20 Questions to ask your Guidance Counselor
Do's and Don't of the College Admissions Process
Preparing for College
E-Portfolio
School Counselors and College Counseling
Pick a College Major/Minor
Majoring in Excess
College Guide Analysis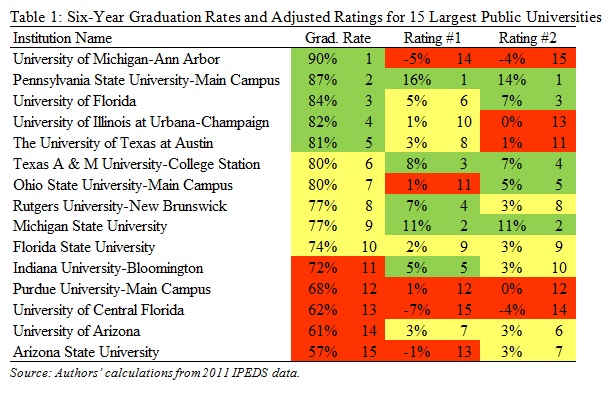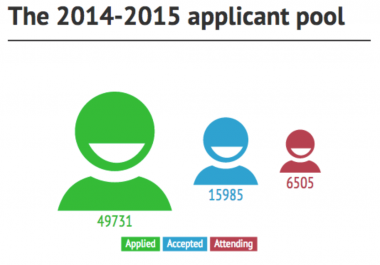 For the 2014-15 school year, University of Michigan (Office of Budget & Planning Facts and Figures) had 49,731 applications for 6,505 spots. MSU over 50,000 MSU Historical Enrollment and Term End Reports At Duke, one of the most prestigious universities in the nation according to a recent survey of Princeton Review, has had nearly 31,150 applicants for their February 1st Deadline for about 2,650 spots in their freshman class. The survey of 901 students by the Princeton Review had 223 colleges listed as their "dream" school, and the Top Ten were: Stanford, NYU-New York University, Harvard, Princeton, Yale, Duke, Columbia, Notre Dame, Brown and MIT-Massachusetts Institute of Technology. (Ivy League Admissions Statistics)
The Washington Post Compares College Admissions Rates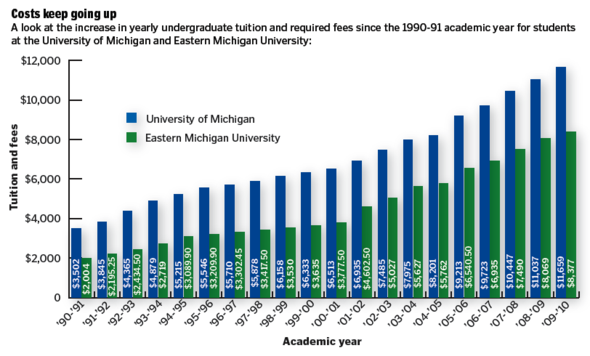 Grade point average is important and one factor helping demonstrate ability, but more so it shows college admissions personnel student's effort and work ethic. Standardized test scores help to factor in ability, but historical methodology in assessesing validity of these tests only show they are 30% valid (although higher than 90% in reliability); certainly, standardized tests are imperfect and racially/ethnically discriminatory. Both GPA and ACT/SAT I test scores are still the two most used criteria for college admissions! Students and parents must continue to look at other factors which aren't discussed very often in college entrance: 1)Freshman Drop-Out Rate and 2)the simple fact that any student may obtain a "good" education at virtually any college or university.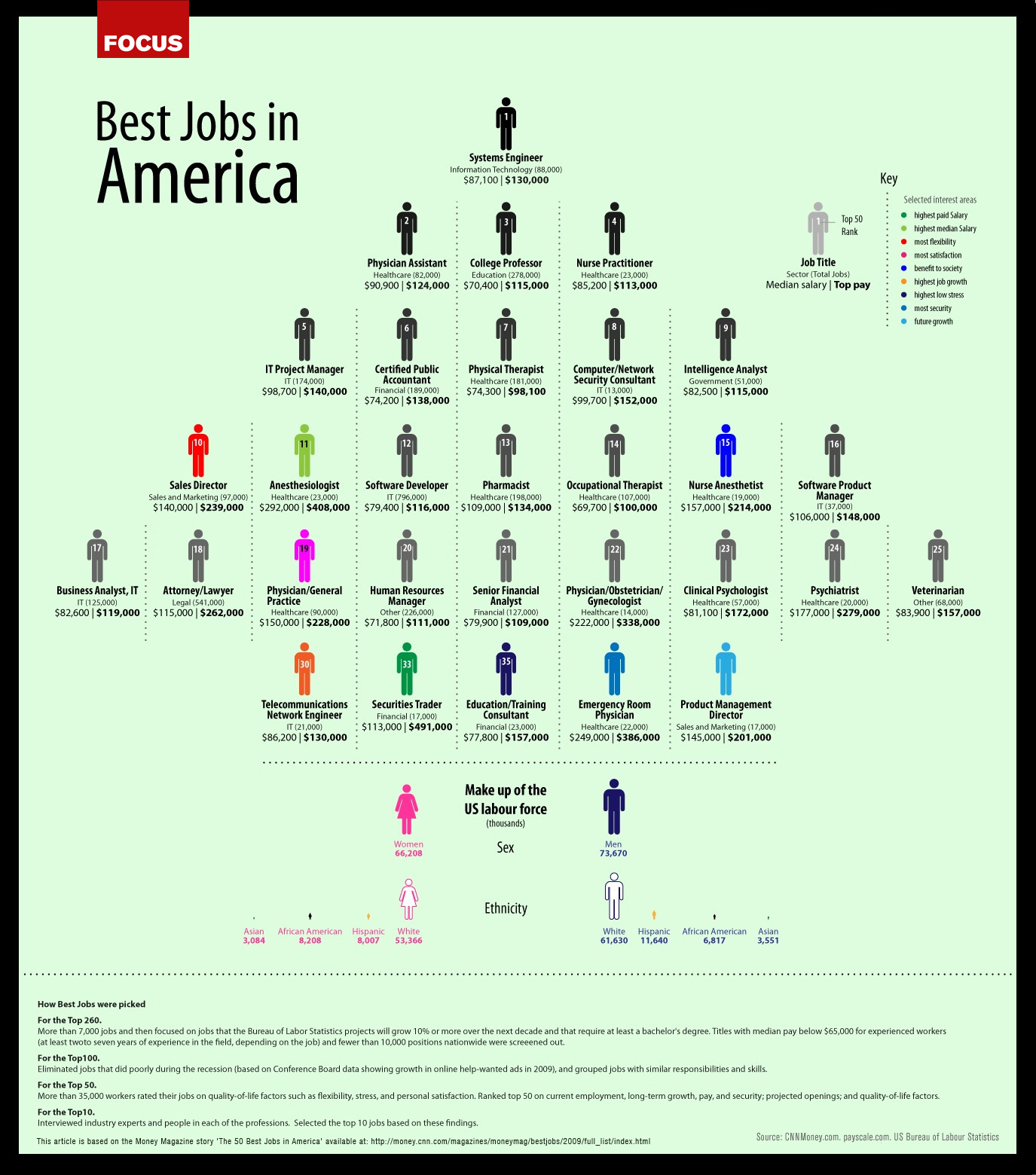 Class Rank and College Admissions
Many times, students worry about college acceptance, but ignore the reasons they are going to college including career goals and purpose. Freshman drop-out rates nationwide are approximately 25%; in Michigan, drop-out rates for freshman range from 6% to as high as 50% at various institutions of higher education. Students may be going to college for the wrong reasons: to party, to get away from home, to go where a boyfriend or girlfriend are going, etc. The lack of planning is one criteria for a lack of success; another is the lack of basic study skills: reading, writing, problem-solving, etc. Many students have done enough to get through high school curricula, but truly aren't prepared for the high amount of reading, writing skills necessary for research papers, etc. Statistically, one in four students nationwide quits higher education after their first year and one in two by the end of their second year. It takes the "average" student five years to obtain a bachelor's degree today, and 30% of the students enrolled in our nation's community colleges already have a bachelor's degree. A bachelor's degree is no guarantee of a job or career success; currently 17% of our nation's population has a bachelor's degree or higher. Statistically, a person with a bachelor's degree will make more money over their lifetime than a person without a bachelor's degree; however, our job market is changing and these historical trends may or may not hold up in the future.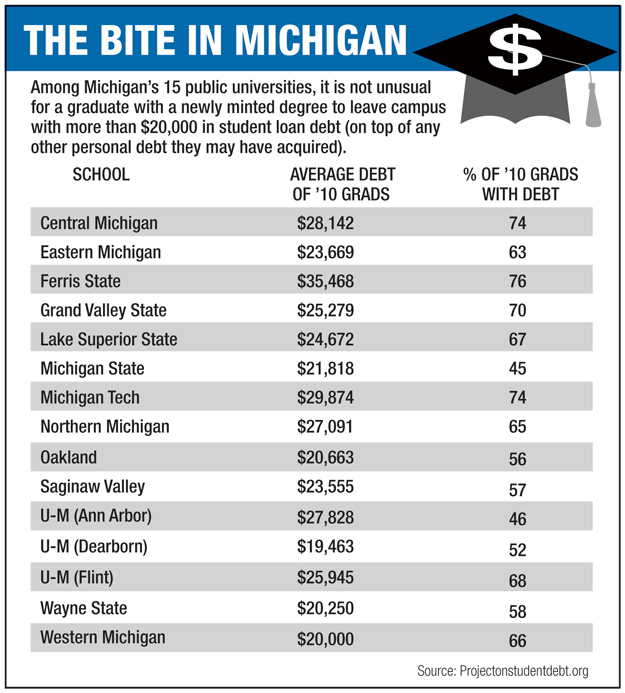 University of Michigan guidance counselor recommendation
Michigan State University guidance counselor recommendation
Notre Dame guidance counselor recommendation
Notre Dame Mid-Year Grade Report
University of Michigan Admissions Process
Conquer College Admissions in 5 Steps
University of Michigan
University of Michigan Fast Facts
Preparing for College (8th thru 11th grades)
Demystifying College Admissions
Michigan State
Academic Preparation in High School
Admission Standards
Other Popular Local and In-State Public Colleges and/or Universities
Lansing Community College
Central Michigan
Eastern Michigan
Ferris State
Grand Valley
Northern Michigan
Saginaw Valley
Western Michigan
COLLEGE TESTING
A.C.T.-American College Testing
S.A.T. I-Scholastic Assessment Test
AP: Advanced Placement
CLEP: College Level Equivalency Program
Other College Preparation Considerations:
DISTANCE LEARNING
DUAL ENROLLMENT
Portfolio
and EDP: Educational Development Plan
Testing Out
(High School Classes)
College Test Preparation (TESTPREP)
College Campus Visits and Tours
TOEFL: Teaching of English as a Foreign Language
Study Abroad
COLLEGE SEARCH/RANKINGS
U.S.NEWS & WORLD REPORT
PETERSON'S
KAPLAN
PRINCETON REVIEW
MICHIGAN COLLEGE MALL
EMBARK
COLLEGE VIEW
GO COLLEGE
COLLEGES.com
COLLEGE APPLICATIONS ONLINE/E-MAIL/INTERNET SOURCES
COMMON APPLICATION
ESSAY SKILLS
COLLEGELINK
ABOUT COLLEGE ADMISSIONS
COLLEGES/UNIVERSITIES LISTED BY COUNTRY
COLLEGE/UNIVERSITY HOME PAGES
Transition to Freshman Year in College
Overcoming Freshman Fears
Helicopter Parents
Many Freshman aren't ready for college
RECENT COLLEGE ADMISSIONS/FINANCIAL AID ARTICLES
6 Ways to be happy with your college choice
Finding the Best Colleges
How to pick a college who cares if you graduate
Do Colleges need to change how they treat students?
Reality weighs down dreams of college
College applications costs are on the rise
College Financial Aid for Dummies