EDUCATIONAL JOB SEARCH IN MICHIGAN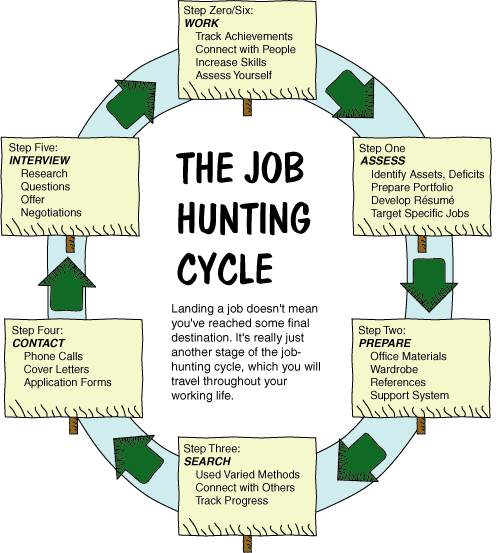 If you are a teacher or other educator (non-administrator) seeking employment in Michigan, you may want to consider access to the Educational Job Search in Michigan that has been created here. Here is how it works:
Please e-mail the following to davetgc@yahoo.com to access the Educational Job Search in Michigan

Your current geographic location and the distance and/or radius that you are willing to consider prospective educational employment opportunities in Michigan (anywhere in Michigan or specific area)
Your certification area and/or educational area(s) of pursuit (i.e. elementary, secondary, English, mathematics, social studies, science, art, music, social worker, speech therapist, librarian,  nurse, occupational therapist, physical therapist, special education, cognitively impaired, autistically impaired, speech & language impaired, hearing impaired, etc.)
A sample resume and cover letter that you are currently utilizing in pursuit of these prospective educational employment opportunities in Michigan if currently available Why Employers don't respond to cover letters 7 Deadly Sins of Cover Letter Writing 10 Phrases that Don't Belong in your Cover Letter Educational Cover Letter Handbook Univ. of Missouri Cover Letter Tips and Samples
Please send $39.99 to davetgc@yahoo.com, to pay by

PayPal

, go to your Pay-Pal Account at www.paypal.com. Click the "Send Money" tab. Choose "send money online" and enter the requested information. Enter $39.99 and send to: davetgc@yahoo.com If you do not have a PayPal account, you may send a check to my home address, please e-mail for it if interested in this service. The service is approximately 44 cents a day for the 90 day subscription.
you will be sent educational opportunities in the area(s) of certification and geographic preference that you are seeking for 3 months and you'll have access to the Michigan Educational Job Search Job Summary password protected pages that are updated weekly
Please send me status updates on jobs applied for, interviews, employment offers, etc. as we work together towards our mutual goal of helping you to secure educational employment in Michigan
At the end of 3 months, if you have not yet secured employment, as you improve your interviewing and other skills involved in the process, please consider renewing your subscription to access these services as you continue to pursue educational employment in Michigan (of over 200 customers, more than 97.5% renewed so the service is excellent)
This service has helped numerous people to increase awareness of employment opportunities, interviews and/or several subscribers have reported securing educational employment in Michigan

| | | | |
| --- | --- | --- | --- |
| Most Popular Michigan School Job Postings 2011-2013 | Total 2011 Job Postings | Total 2012 Job Postings | Total 2013 Job Postings |
| Guidance Counselor | 188+ | 195+ | 217+ |
| Elementary Principal/Assistant Principal | 164+ | 134+ | 148+ |
| Social Worker | 128+ | 104+ | 130+ |
| Speech Therapist/Pathologist | 116+ | 107+ | 90+ |
| High School/Secondary/Alternative/Vocational Principal | 112+ | 92+ | 91+ |
| High School/Secondary/Vocational/Alternative Assistant Principal | 107+ | 98+ | 98+ |
| Superintendent | 85+ | 61+ | 55+ |
| Business Manager | 80+ | 46+ | 61+ |
| School Psychologist | 73+ | 82+ | 79+ |
| Special Education Director/Supervisor/Principal/Administrator | 64+ | 58+ | 62+ |
| Curriculum Director | 62+ | 79+ | 51+ |

Dissolution of Saginaw Buena Vista and Inkster to cost Taxpayers $9 million (employees left without jobs or right to transfer)
Saginaw Buena Vista Can't Make Payroll (Pontiac May Miss Payroll, too) (Buena Vista to Re-Open on May 20)
More Stories at Layoffs, Retirements and School Closings in Michigan
K-12 Elementary and Secondary Jobs (30,000 in 2010; 40,000+ in 2011&2012)
School Districts Feel Pinch as Deficits Grow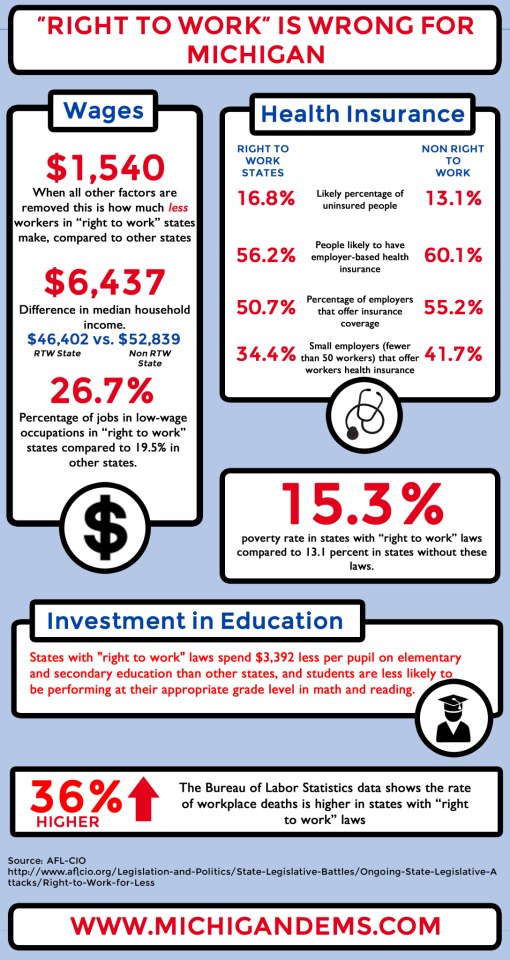 Teaching Jobs in Michigan (Ann Arbor hosting 1st Teacher Job Fair)
Statewide Teacher Evaluations Could be in Place by Fall, 2014
Student Behavior Not Making the Grade at EAA Schools
Districts Scramble to Ratify Contracts Ahead of Right To Work
Salary Comparison in Grand Rapids Area
Top Educational Job Summary Sites
Southern, Eastern and Mid-Michigan
Western and Northern Michigan
Coaching Positions
The "free" summaries of past years will show you the format used and give you a preview of the services.
Michigan Social Worker 2009-2012 Job Postings
School Psychologist Jobs in Michigan
Michigan School Psychologist 2009-2012 Job Postings
Speech Therapist and Pathologist Jobs in Michigan
Michigan School Speech & Language Pathologist/Therapist 2009-2012 Job Postings
Michigan Librarian/Media Specialist Jobs 2009-2012 Job Postings
Michigan Occupational Therapist 2009-2012 Job Postings
Michigan Physical Therapist 2009-2012 Job Postings
Michigan School Nurse 2009-2012 Job Postings
Michigan School Guidance Counselor Job Postings
Historical Summary of Michigan School Guidance Counselor Job Postings 2003-2013
Year
Total Postings

2013

2012

2011

2010

2009

2008

2007

2006

217+

195+

188+

234+

120+

178+

132+

122+

2005

122+

2004

132+

2003

103+
2013 Michigan School Counselor Job Postings Update: December 6, 2013
2012 Michigan School Guidance Counselor Job Postings
2011 Michigan School Guidance Counselor Job Postings
2009 Michigan School Guidance Counselor Job Postings
2007 Michigan School Guidance Counselor Job Postings
2006 Michigan School Guidance Counselor Job Postings
2005 Michigan School Guidance Counselor Job Postings
2004 Michigan School Guidance Counselor Job Postings
2003 Michigan School Guidance Counselor Job Postings
Michigan School Administrator Job Postings
Superintendent Compensation Database ($300,000+ per year; 79 districts over $200,000, 505 districts over $100,000)
Patricia Green of Ann Arbor is Highest Paid Superintendent in the State
| | | | |
| --- | --- | --- | --- |
| Summary of Administrative Positions 2011-13 | Positions Posted 2011 | Positions Posted 2012 | Positions Posted 2013 |
| Guidance Counselors-High School/MS/Elementary/Vocational | 188+ | 195+ | 217+ |
| Elementary Principal/Assistant Principal/Dean | 164+ | 134+ | 148+ |
| High School/Secondary/Vocational Assistant Principal/Dean | 107+ | 98+ | 98+ |
| High School/Secondary/Vocational/K-12/Alternative Principal | 112+ | 92+ | 91+ |
| Superintendent | 85+ | 61+ | 55+ |
| Middle School/K-8 Principal | 52+ | 30+ | 42+ |
| Middle School Assistant Principal/Dean | 52+ | 30+ | 38+ |
| Special Education Director/Supervisor/Director (Student Services) | 63+ | 58+ | 62+ |
| Curriculum Director, Coordinator, Director of Instruction, etc. | 62+ | 79+ | 51+ |
| Business Manager/Chief Business Official/Accounting Supervisor/Accountant | 80+ | 46+ | 61+ |
| Human Resources/Personnel Director/Coordinator | 37+ | 15+ | 26+ |
| Athletic Director | 30+ | 47+ | 37+ |
| Other Central Office: Assistant Superintendent, Deputy Superintendent, Technology Director, Consultant, etc. | 51+ | 58+ | 63+ |
| Total Administrative Positions Posted 2011-13 | 1,085+ | 950+ | 1,000+ |
Summary of Michigan School Administrative Postings
Total

2013

2012

2011

2010

2009

2008

2007

1,000+

950+

1,085+

1,000+

600+

737+

600+

2006

641+

2005

659+

2004

555+

2003

278+
Michigan School Administrator Job Update: December 6, 2013: 1,000+ positions posted thus far in 2013
Michigan School Administrator Job Postings in 2012
Michigan School Administrator Job Postings in 2011
Michigan School Administrator Job Postings in 2009
Michigan School Administrator Job Postings in 2007
Michigan School Administrator Job Postings in 2006
Michigan School Administrator Job Postings in 2005
Michigan School Administrator Job Postings in 2004
Michigan School Administrator Job Postings in 2003
Higher Education
It is important to know about the educational environment as you conduct your job search, here are some links that may assist you:
Layoffs, Retirements and School Closings in Michigan
Educational Articles for Michigan
Top Public Schools in Michigan
Blue Ribbon Schools in Michigan (1982-2009)
Educational Salary Comparisons
Contract Settlement Figures
Critical List-Michigan Education Association
Resources for School Administrators